A eulogy is a funeral speech that commemorates the life of a departed loved one. Knowing how to write a meaningful eulogy that captures the essence of the deceased and delivering it well will honor their memory in a meaningful way. The eulogy is delivered by a family member or close friend who knew them well.
When a person dies, their body may pass away, but memories of them live on in the hearts and minds of family and friends. A eulogy given at a funeral by someone who knew them well offers insights about them that go far beyond what an obituary can capture.
Usually delivered by a family member or close friend, the eulogy brings the facts about the person captured in their obituary to life. Often the high point of a funeral or memorial service, a well-done eulogy provides a lasting memory to the family.
Delivering a good eulogy requires curating the life of the deceased and pulling out certain memories that define the person. A friend or relative who takes on this task must have personal knowledge of the one who has passed on, be prepared to spend some time organizing the stories and their shared experience, and craft everything into a brief speech.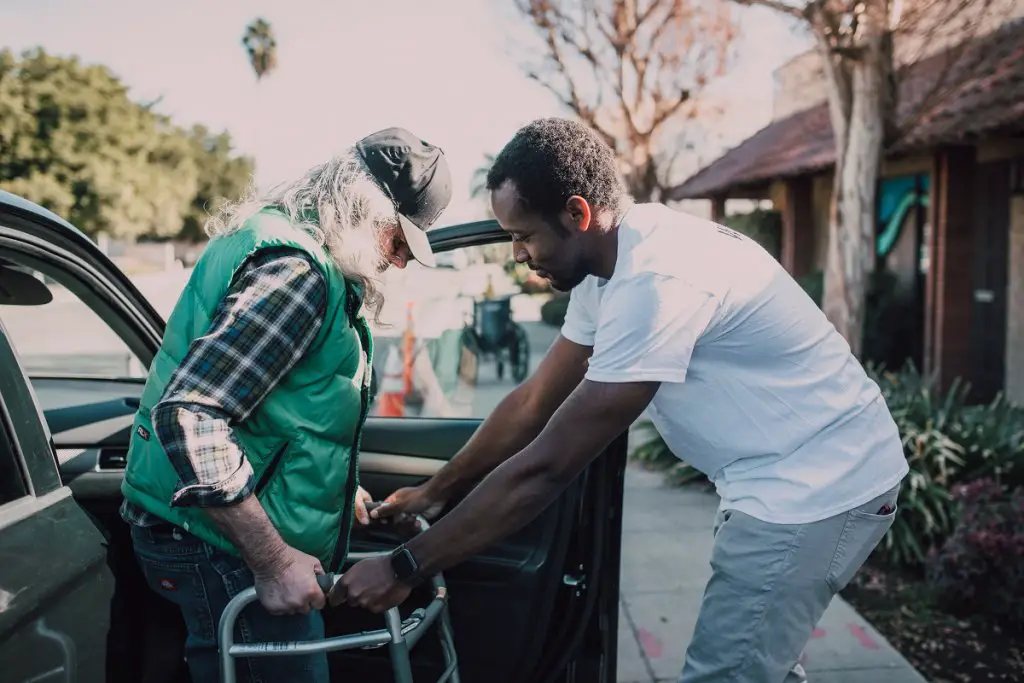 How Is A Eulogy Different From An Obituary?
A eulogy sounds similar to an obituary, but there are many differences. The obituary and the eulogy start with the same facts, but the purpose and delivery are different.
An obituary aims to inform others about the death, whether it takes the form of a short death notice or a longer piece included in the funeral program or sometimes printed in the newspaper. Death notices may only run for a day in the newspaper, while many obituaries live on in digital memorial spaces. Eulogies are delivered live at a service but may be captured in a video stream of a funeral service.
Both an obituary and a eulogy recount key points of the deceased's life story. While an obituary lists highlights of the person's life in chronological order, a eulogy represents the point of view of the person giving it and may focus on specific details. For example, if Betsy Jones was known for her kindness, the eulogy might be heavy on fond memories that illustrated this trait.
Sharing anecdotes offers the audience encourages the audience to think of times when Betsy reached out to them with a kind word, offered $20 when they needed it, or went down to the food bank to pack food for the needy. As the eulogy speech only lasts a few minutes, it cannot include every story about Betsy's thoughtfulness, but a few examples will bring home the point.
Structuring The Eulogy
There are different ways to approach writing an obituary. The structure of a eulogy is not much different than any other piece of writing with an introduction, middle section, and conclusion.
The introduction sets the tone, presents your relationship to the deceased, and starts with a good story or two.
The middle section gives a brief life history, a few memories of the person, and the legacy they will leave.
The conclusion closes out the eulogy and says goodbye to your loved one.
How To Write A Eulogy In 8 Steps
A eulogy is highly personalized and will differ depending on who is giving it and who it is for. A husband giving one for his late wife will give a different speech from one that a son might give for his mom or that a long-time friend might give for her old schoolmate. The tone might be different for someone who died at 85 after a long illness vs. a man who suddenly died in an accident at 40.
In selecting a eulogist for the funeral, the family should think about:
The tone that would best represent the personality of the deceased
The person most likely to carry it off
The eulogist has some discretion in setting the tone, so the family should go with someone who is comfortable with public speaking, who knew the departed well, and who is not so paralyzed by grief that they would be unable to pull it off.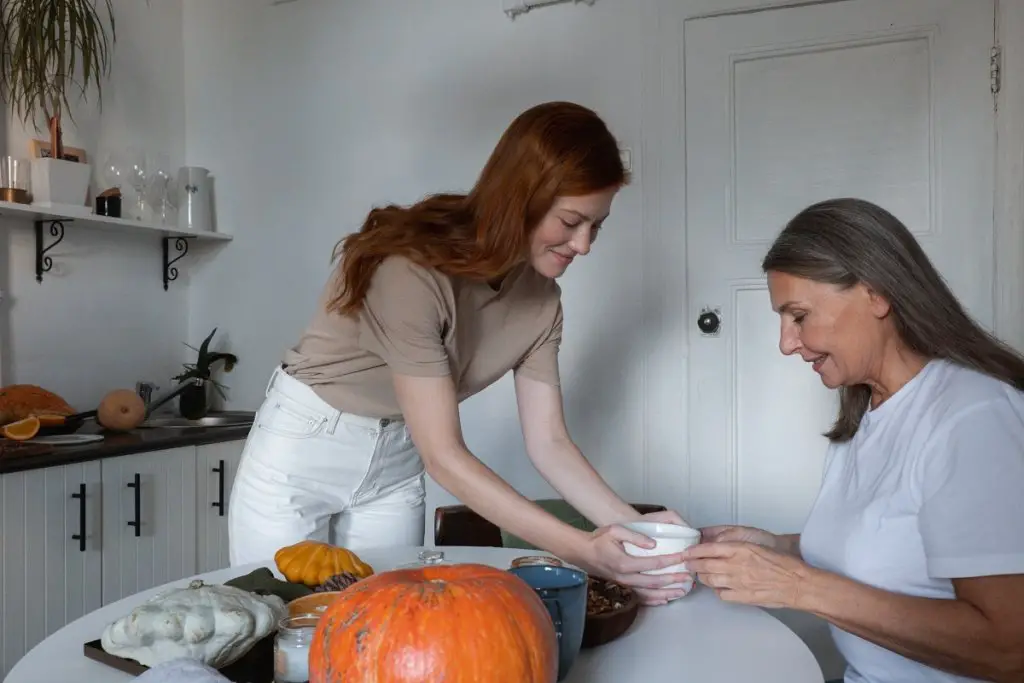 If you are chosen to give the eulogy at a loved one's funeral, here is a eulogy template to follow:
1. Decide on the tone
Though a eulogy marks a sad occasion, the tone can vary from serious to religious to lighthearted. The speaker doesn't have to announce the tone, but it should be rapidly apparent.
After setting your tone, find a theme that characterized their life – i,e, kindness, attention to detail, faithfulness, sense of humor, or other qualities you want to describe the person. The speech is short, so narrow down what you will talk about.
"Uncle Bob was an actuary, a profession not known for producing knee-slapping comedy. Though he was excellent at his job, anyone who knew Bob Marcus quickly realized that he could find the humor in anything."
2. Introduce yourself and make it clear why you are giving the eulogy
In a brief introduction, you should let the audience know why you are giving the presentation. Was the deceased your best friend? Brother-in-law? Co-worker for 40 years? Child? Sibling? Grandchild?
"I'm Alma's eldest granddaughter, who picked blueberries with her from my earlier days. Knowing her set the tone for my entire life and contributed to my extensive library of blueberry recipes."
"Henry had a contagious sense of humor. I should know. As his best friend, I have laughed my way through the last 30 years.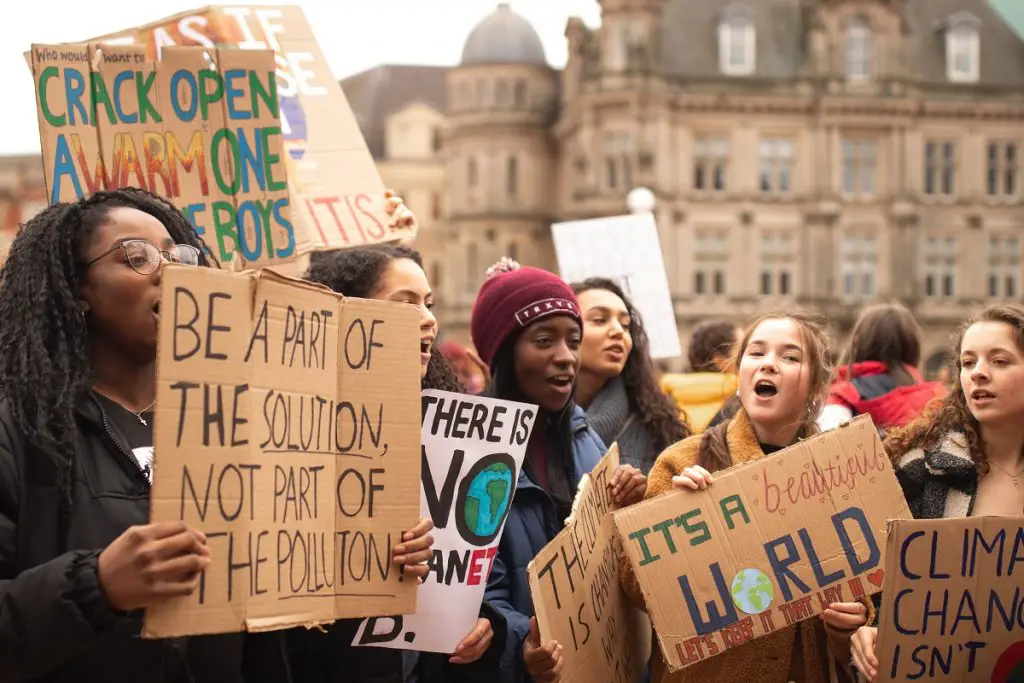 3. Provide a brief biography of the person's life
The eulogy starts out with a brief overview of the life of the deceased as a framework for what follows. Good eulogy writing hits the milestones of their life while injecting the essence of the person fleshed out with funny stories and examples of their personality traits.
"John was born in Cleveland, OH, but his career as an engineer took him to many cities over the years. No matter where he was, he spent his days designing electrical systems and his nights and days off rewiring friends' homes and doing lighting and sound for his church and community events."
4. Include any favorite memories
Including memories of the deceased is what makes a eulogy stand out from an obituary.
As the speech is short, a few examples can illustrate your theme.
"My sister Sarah was one of the most generous people I ever knew. She would make delicious baked goods for every family event, work party, picnic, and funeral no matter what it cost her in time and money. Yet, she once argued for hours to get a car payment that saved her 18 cents a month."
5. Make it clear how knowing the person improved your life
Whether you loved the deceased or hated them, you should emphasize their good qualities.
"Mom's life took an unexpected turn when she was diagnosed with lung cancer. Her positive attitude throughout her treatments cheered up fellow patients in the clinic and was a great example to all of us kids about how to endure when times are tough.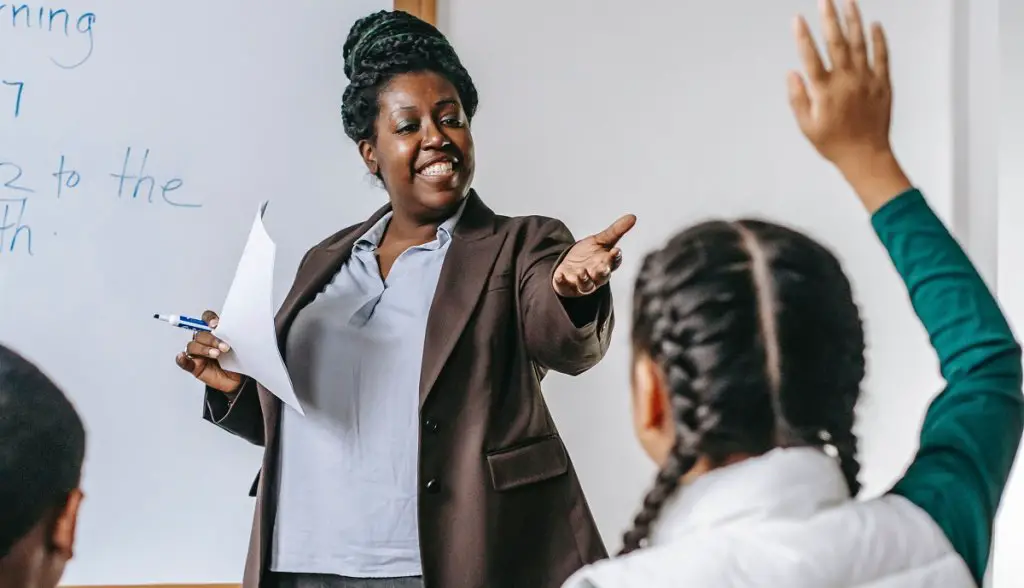 6. Organize your material so it flows in an interesting manner
As a eulogy is 6-8 minutes, 10 minutes tops, organizing the material is key to its success. No matter what the tone or how interesting the stories are, the speech must move logically and quickly.
"Mrs. Redstone was an engaging teacher who loved her students. I was so shy, but she taught me to be confident in expressing myself. She excelled in bringing out the best in anyone who graced her classroom."
7. Express gratitude from yourself and the family
As you move toward the close of the eulogy, thank those who helped the deceased in their final day,s those who helped with the funeral preparations, and the mourners who attended the funeral, donated food, and visited, called, or texted.
"On behalf of myself and the entire Rittenhouse family, I would like to thank all those who have been on hand during Andy's final days. We offer special thanks to the nursing and physician staff at St. Barnabas Hospital and to the staff of Happy Days Assistant Living Facility, who made his last days comfortable. Thank you to those who have called, texted, or dropped by the family home, provided food, or taken time to join us today."
8. Bring it home to say goodbye
As the eulogy comes to a close, it is time to say goodbye to the deceased for a final time.
"I can't believe I am standing here today to give the eulogy for my 60-year-old father. While I wish we could make another few decades of memories together, things changed forever when your heart gave out unexpectedly. Daddy, I'll never forget you. Goodbye for now! I'll love you forever."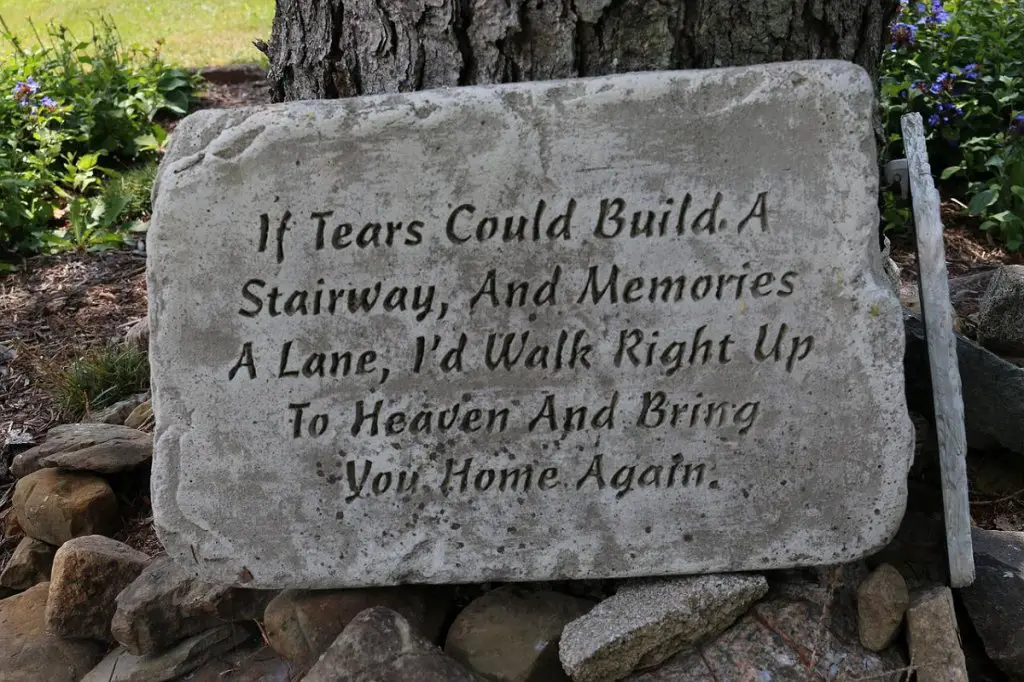 Helpful Eulogy Templates & Examples
If you're still struggling to put pen to paper, fret not. We have some great templates and examples that can get you started in the right direction.
Click here to review our full article on Eulogy Templates and Examples.
Other Things To Add To A Eulogy
Adding a poem, uplifting quotation, or song lyric to a eulogy can make it even more touching if time permits.
Since eulogies are personal, including quotes representative of their culture might be welcome. At a Hindu funeral, for example, where death is viewed as a part of life, it is appropriate to say, "I wish her soul finds its next destination."
Or consider the lyrics to a song. Since you want to keep the eulogy at a maximum length of 10 minutes, be sure the lyrics don't take up too much time.
Here's a list of short poems that are simple messages for grieving families and friends.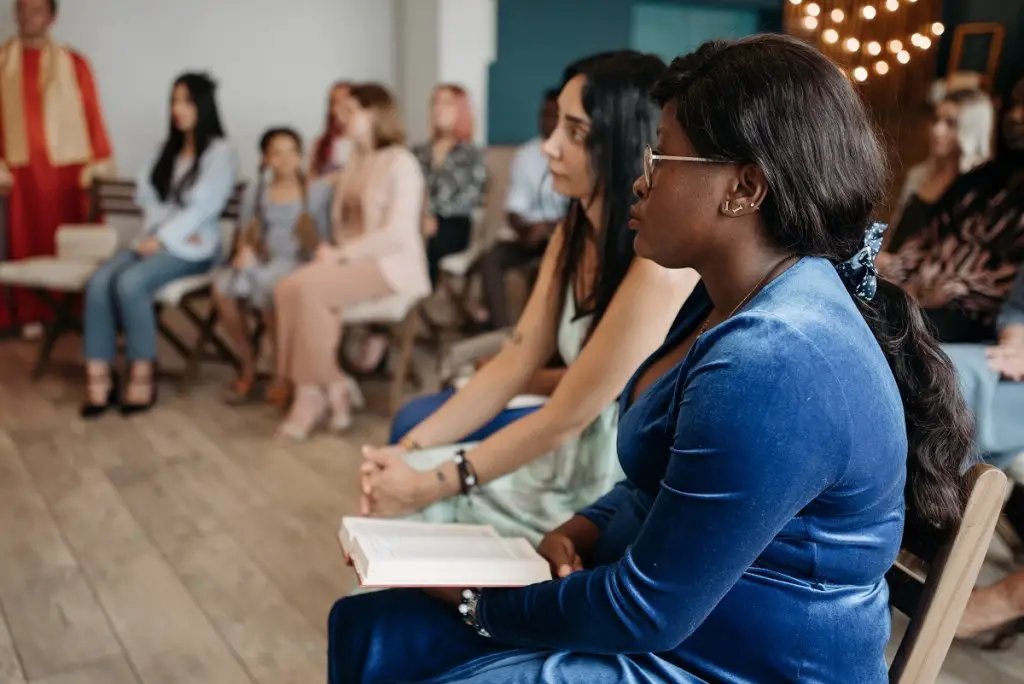 What Should Be Included In A Eulogy – And What Shouldn't
Stories about the deceased should be positive and tasteful. Even if "everyone" knew that Grampa cheated on his taxes or cousin Billy did meth, those facts do not belong in a eulogy. Just as the obituary of Vito Corleone from The Godfather would not include that he put horseheads in the beds of his enemies, you should not include stories that show the departed in a bad light.
Some stories about the deceased might be hilarious when sharing stories among a small group of drinking buddies that should not be included in the speech.
Many of the same things that guests should avoid saying to the family at the wake should not show up in the eulogy. These include:
Focusing on the cause of death
Old hurts or grudges
Family rifts
Unhealthy rivalries
Bad habits, faults, or shortcomings
Unpleasant memories
Your speech should avoid "funeral cliches" such as "she's in a better place" or "his suffering is over," but stress good memories.
If a circumstance occupied so much of the deceased's life that it cannot easily be ignored, it should be affirmed.
"Though Uncle Mike spent some unplanned time in the Illinois state prison system, he earned a college degree in English and helped his fellow inmates learn to express their feelings in writing. He even wrote a book about his experiences."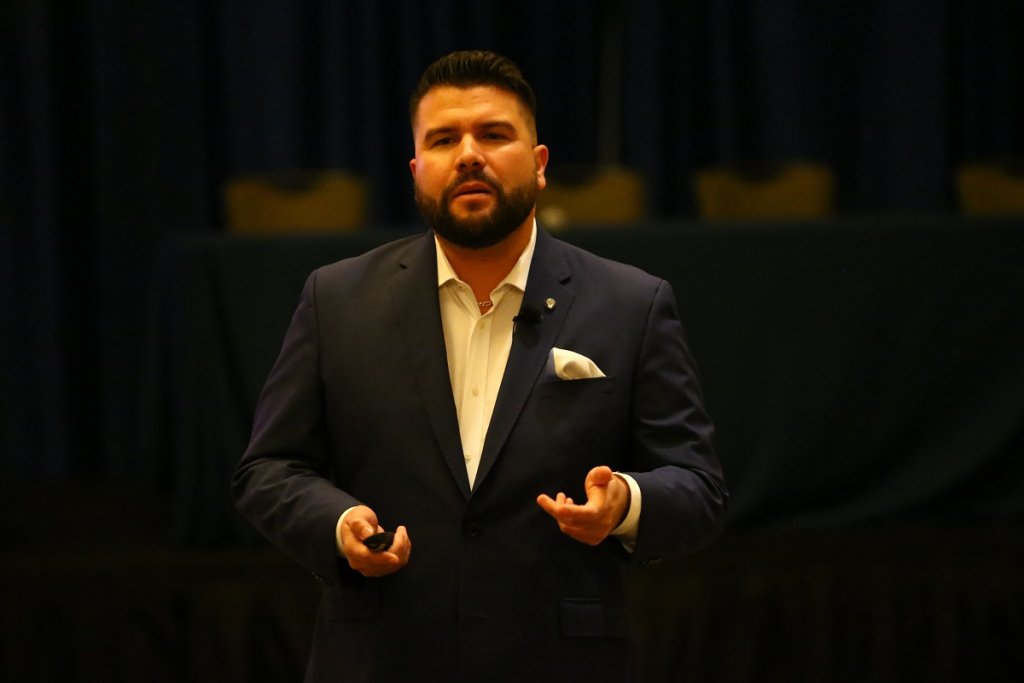 How To Prepare To Give A Eulogy
Being selected to give a eulogy is a great honor, but it can seem daunting. A great eulogy is seldom delivered "off the cuff" and requires thinking through the task and spending time in preparation of the actual speech. Your task is to distill a long and fruitful life into a few meaningful minutes.
After you set your tone, find a theme that characterizes their life, and put together the outline of your speech, your work isn't done. The speech is short, so narrow down what you will talk about.
Once you have prepared your first draft, read the speech aloud and change the wording to sound natural. Add and subtract text until you get it just right.
Then – Practice, practice, practice.
Read it out loud at your desk, in front of the mirror, and front of others until it becomes natural and you can say it from memory. You may have notes on the day, but you can better speak from the heart and make eye contact with others if you know your prepared text well.
Record it on your phone, so you can see and hear how it sounds and how you look while giving it.
After you have perfected what you are saying, slow it down so your words are clear.
Get plenty of sleep the night before, arrive at the funeral or memorial service scene on time, take a few deep breaths, and prepare to give your loved one the send-off they'd be proud of!