Saying goodbye is something people have to do throughout their life - when they leave a job, move away, or see a loved for the last time. When you know that the goodbye might be final time you say it, you should prepare for a more emotional parting, accompanied by words of love and respect.
Saying goodbye is a very difficult thing to do. Whether you are saying goodbye to someone who is moving far away, ending a relationship, or visiting someone who is terminally ill, goodbyes can be scary and hard. Why? Because goodbye has such finality to it.
And when you are standing in front of a loved one's casket, the finality aspect really sinks in.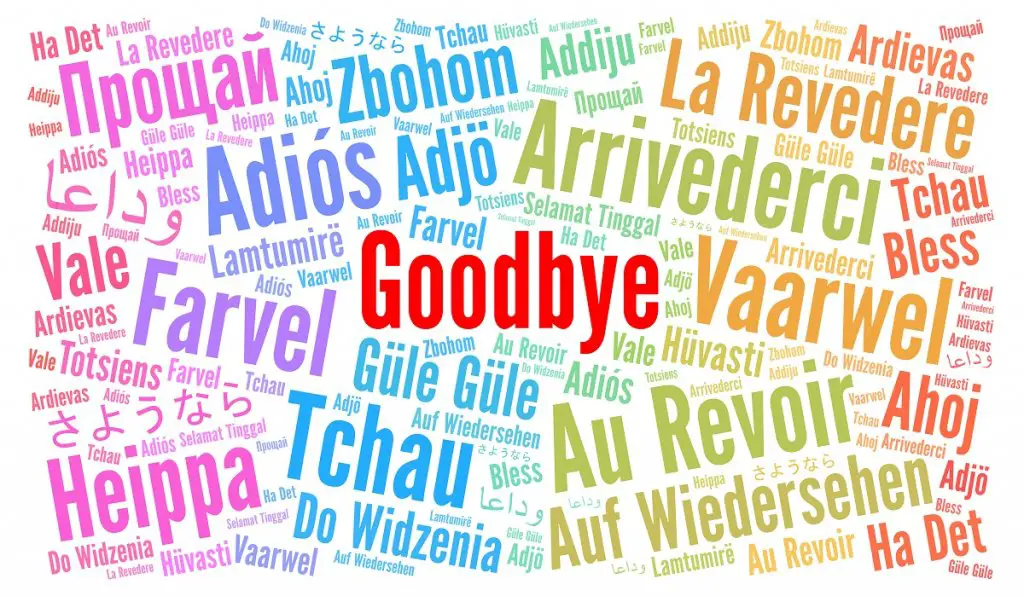 How Do You Say Goodbye To Someone?
Knowing how to say goodbye to someone you love, whether a family member or your best friend, can be difficult and challenging to navigate. Maybe it is not even a death goodbye. Perhaps you are moving across the country or leaving a job, and you know that it is unlikely that you and the person will cross paths very often, if ever.
Finding the right words can be challenging, no matter what the situation. In fact, saying goodbye can be one of the hardest things you will ever do.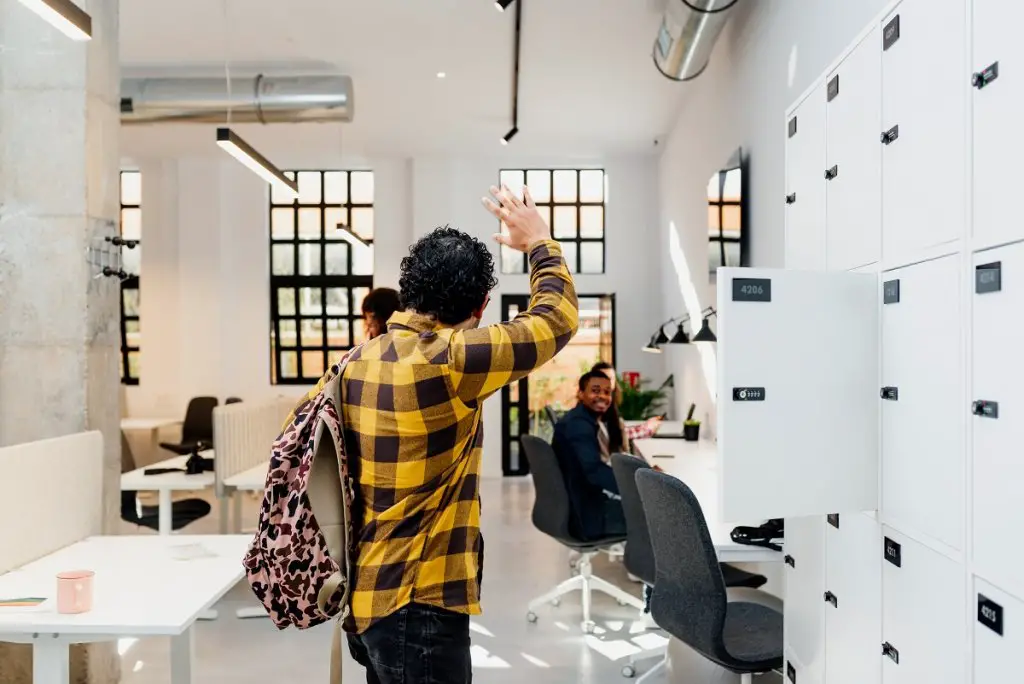 What Is The Meaning Of Goodbye?
A goodbye just means that someone is departing. There are many contexts for this to happen. If a good friend moves away, the goodbye might be more "you and I will meet again." When your child moves away for college, goodbye is more about new beginnings than a formal end to something.
Some goodbyes are transitions to a new stage of life. But what about a goodbye that is undoubtedly permanent, such as the impending death of a loved one? That is an entirely different thing. Some families subscribe to the "never say goodbye" mentality and prefer "until we are together again" or to say "farewell" instead of "goodbye."
"It's time to say goodbye, but I think goodbyes are sad, and I'd much rather say hello," is a quote by Ernie Harwell that resonates with many people. Even if you may not see the person again, the quote encourages you to focus on the joy, not the loss.
What Is A Good Goodbye Message For Various Scenarios:
Casual Partings Each Day: There is not a lot of stress in a casual parting that frequently takes place. If it is your spouse, you might say, "I love you," for your daily goodbye. You might just say "bye" or "have a great night" to a colleague. Wishing someone a "goodnight" is another common way to say "goodbye" at the end of a work day.

Leaving A Job: Whether you are leaving a job or a coworker is, you might tackle this differently.. Wishing them well on their new embarkment might be as simple as, "We will miss you but moving on is healthy." Or you could say, "Goodbye does not mean you are gone to us. We can stay in touch."

If you are the one who is leaving, your framing is different than if it is your coworker. The good wishes might be extended to you, so you would respond, "Thanks. Good luck. Stay in touch."

Leaving A Relationship: Leaving a relationship can be a difficult goodbye. Are you ending the relationship of your own volition, or is your significant other the one who is initiating this change? You get to decide how you leave situations. "I need XYZ in my life" is a good way to frame this. It is about YOU, not the other person.
Long Distance Moving: Moving long distances can be scary, and saying "goodbye, my friend" to someone you once saw quite often can be an emotional experience. Reminding the person that there is a lot of technology out there to help you keep in touch can make this kind of goodbye feel far less permanent. Using FaceTime, Skype, or phone calls to stay in touch makes goodbye easier.

When Someone Is Dying: This can be the most difficult time you say goodbye. End-of-life conversations are hard because you know that your time is drawing to a close. One of the best ways to say goodbye is just to spend time inside of fabulous memories with this person.
How Do You Say Goodbye To Someone You're Not Close With?
Saying goodbye to someone you are not close to can seem challenging, but in reality, it is not a lot different. It also looks a lot different if the person is just leaving or if they are dying. If the person is moving away and you feel you need to say something:
Good luck to you!
You will do great in your new adventure.
I hope your transition is great.
Thank you for the memories.
Farewell.
I learned from you here at work.
What about someone who is dying, but you are not close to? If you are choosing to visit this person, there must be some reason. If it is an obligation, such as a relative, ask yourself what you are trying to achieve.
If you are feeling obligated to go and say goodbye, there are things you can generically say:
I am sorry you are going through this.
I will remember you fondly.
I will check in on your family.
How Do You Say A Final Goodbye To A Dying Someone You Might Not See Again?
Winnie the Pooh (A.A. Milne) had a beautiful thought about saying goodbye, "How lucky I am to have something that makes saying goodbye so hard." Similar to the quote "better to have loved and lost than never to have loved at all," by Alfred, Lord Tennyson, this focuses on remembering the positive aspects of the relationship.
Whether it is the first time you are seeing them after their terminal illness diagnosis or if you have had many visits, you really never know when will be the last time you see someone. You should aim to have loving, supportive conversations each time.
When my aunt tragically lost her teenage daughter in an accident, she seemed to be emotionally handling it so well. As my mother asked her about this, she said it was quite simple: she always hugged her daughter and said she loved her before she left. This is a great way to leave nothing left unsaid.
Some great things to say to soon you love who is dying:
"Until we meet again." – Dale Evans
"The two hardest things to say in life are hello for the first time and goodbye for the last." -Moira Rogers
"There are no goodbyes for us. Wherever you are, you will always be in my heart." -Mahatma Gandhi
"You have been my friend. That in itself is a tremendous thing." – E.B. White (Charlotte's Web)
"Only in the agony of parting do we look into the depths of love." – George Eliot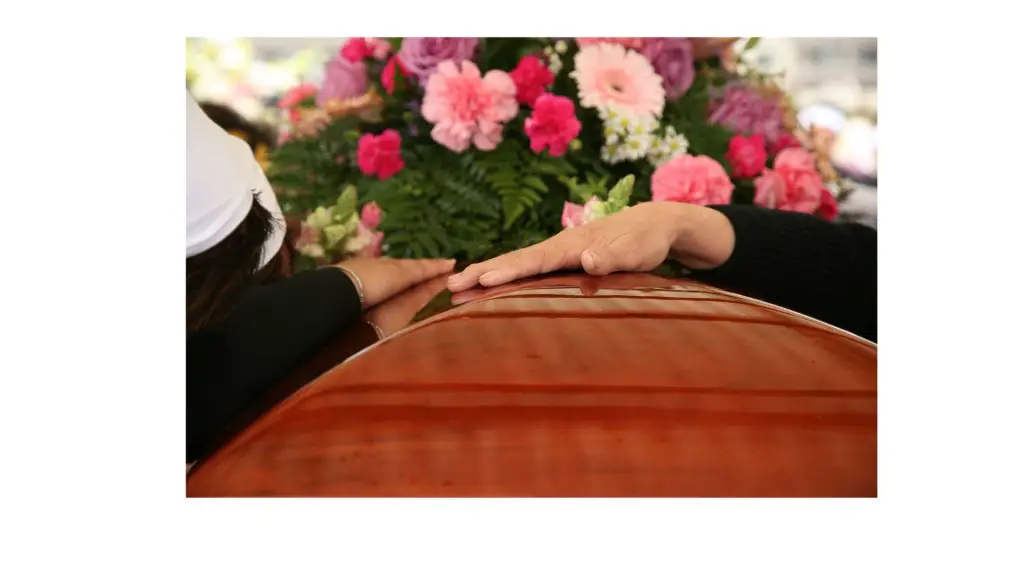 How Do You Say A Final Goodbye?
There are some great examples out there that might inspire you as you contemplate how to say goodbye.
In Nicholas Sparks' book Message in a Bottle, one of the characters said, "This is not a goodbye, my darling, this is a thank you. Thank you for coming into my life and giving me joy; thank you for loving me and receiving my love in return. Thank you for the memories I will cherish forever. But most of all, thank you for showing me that there will come a time when I can eventually let you go. I love you, T." What a wonderful tribute to the beautiful life these characters had with one another.
Dr. Seuss said, "Don't cry because it is over; smile because it happened." Another beautiful quote is from Mahatma Gandhi, "There are no goodbyes for us. Wherever you are, you will always be in my heart."
Charles Dickens has a wonderful quote, "The pain of parting is nothing to the joy of meeting again." People who believe in an afterlife believe strongly that they will all be reunited in paradise. This can make a goodbye to someone who is passing away easier.