Conveying sympathy and condolences can be difficult as some sentiments are better left unsaid right after death. You can turn to many short poems for funerals, eulogies, texts, and sympathy cards for a good way to convey the right sentiments to the bereaved.
If you can't find the right words to extend your condolences to someone for the loss of their loved one, or if you feel that a personal message would be too painful for them to read, you can use one of these short funeral poems instead.
We have included a few lines from each to give you an idea of the language they use to express comforting thoughts, but we invite you to click the link to read the whole poem for inclusion in funeral services for your loved ones.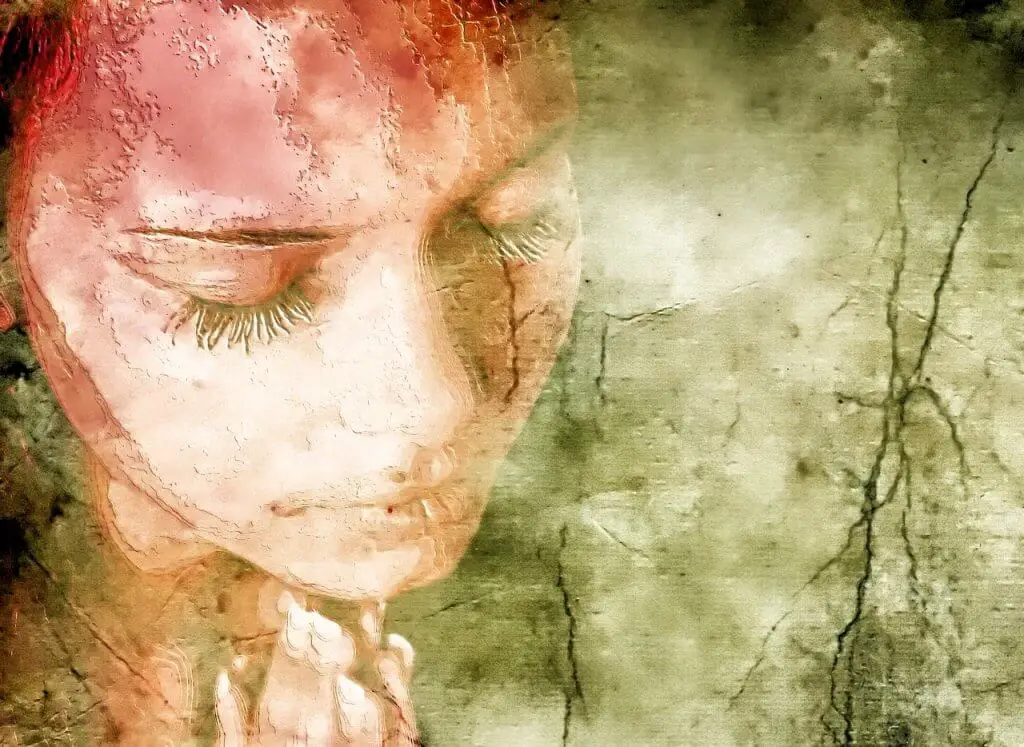 What's A Good Poem For A Funeral?
There are many beautiful poems that can be read during a funeral service. Some are lighthearted, some are tender. Some are deeply solemn and sorrowful, and some are inspiration for the living that life goes on. They are written from different points of view depending on the message you want to impart.
A good funeral poem is moving. It reflects on how the deceased lived or died, and helps mourners find closure and say their goodbyes. Funeral poems can be used to open or close a eulogy, or they can be used in lieu of a speech if no one is able to deliver a personal eulogy.
What Is A Good Poem For A Memorial Service?
A memorial service is often a separate event from a formal funeral. It is sometimes called a celebration of life, where friends and family share happy memories of their departed loved one.
One popular poem, Dylan Thomas' "Do not go gentle into that good night," talks about the unstoppable nature of death and how we can challenge the way we face death. It's a powerful memorial poem to celebrate someone who knew they were dying and lived life to its fullest up until their last breath.
Do not go gentle into that good night,
Old age should burn and rave at close of day;
Rage, rage against the dying of the light.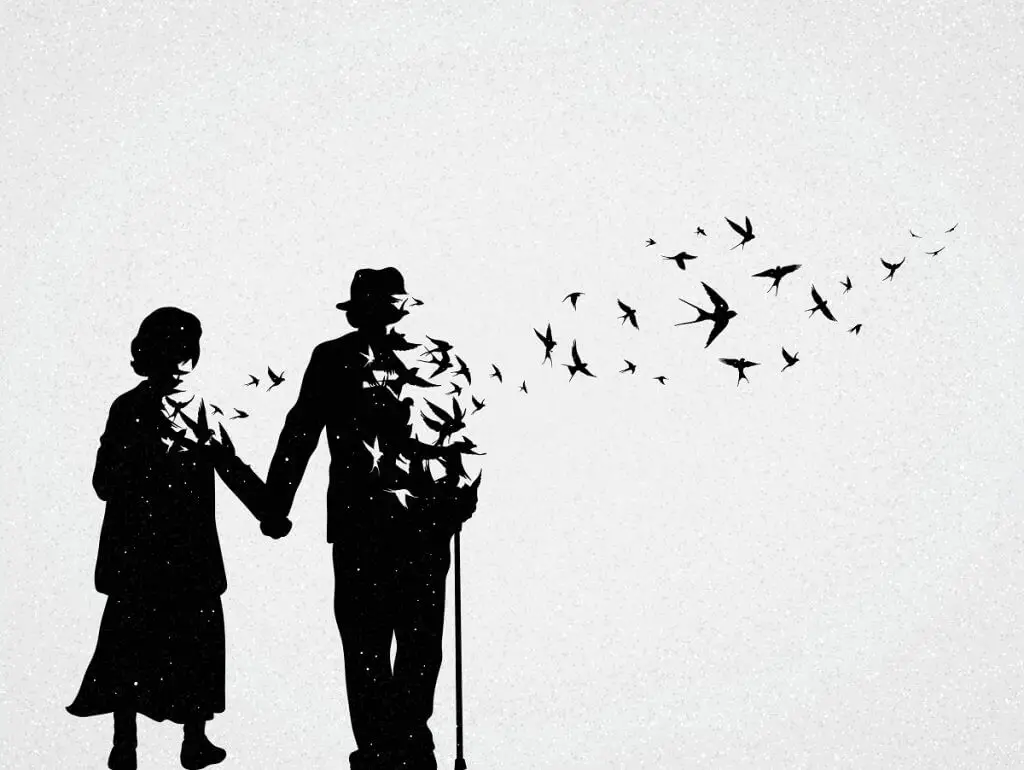 What Are Good Selections For A Non-Religious Funeral
For non-religious funerals where there are no scriptures or prayers, family members often decide to use poems instead. These are poems that non-religious people who don't believe in God or an eternal afterlife can relate to and find comfort in.
A poem can sometimes convey what it is awkward to try to say.
Afterglow by Helen Lowrie Marshall stresses how the memories of a person live on after death.
I'd like the memory of me to be a happy one.
I'd like to leave an afterglow of smiles when life is done.
I'd like to leave an echo whispering softly down the ways,
Of happy times and laughing times and bright and sunny days.
Funeral Blues by W.H. Auden notes that a loss can transform you, yet life moves on for the rest of the world.
Stop all the clocks, cut off the telephone,
Prevent the dog from barking with a juicy bone,
Silence the pianos and with muffled drum
Bring out the coffin, let the mourners come.
There is No Light Without a Dawning by Helen Steiner Rice reflects that death can consume yet, but the grief will eventually lift.
No winter without a spring
And beyond the dark horizon
Our hearts will once more sing ….
For those who leave us for a while
Have only gone away
Out of a restless, careworn world
Into a brighter day
She Is Gone (He Is Gone) by David Harkins encourages the living to remember what the loved one added to their life and move on.
You can shed tears that she is gone
Or you can smile because she has lived
You can close your eyes and pray that she will come back
Or you can open your eyes and see all that she has left
It concludes with:
You can cry and close your mind, be empty and turn your back
you can do what she would want: smile, open your eyes, love and go on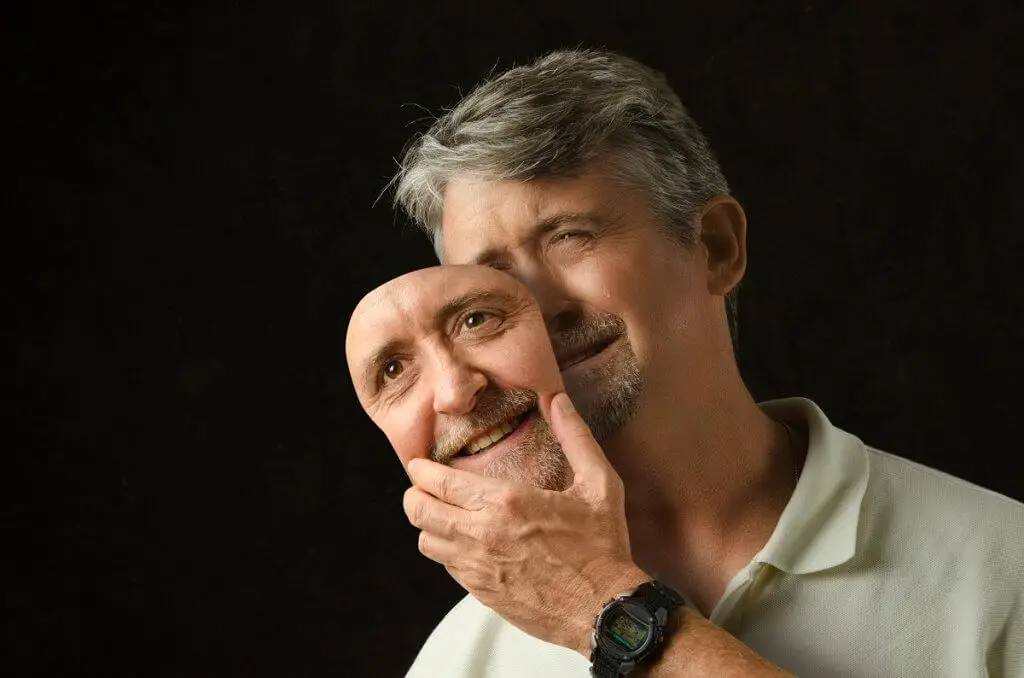 Do Not Cry When I Am Gone Poem
Another popular funeral poem written from the perspective of the deceased is "Don't cry for me." The author is unknown, but it's a beautiful poem written in plain English that is easy for anyone to understand — even children. It reminds us that as long as we hold onto the memories of our loved ones who have passed on, they will live on. "I am the thoughts, inside your head, While I'm still there, I can't be dead."
Don't cry for me now I have died,
for I'm still here I'm by your side,
My body's gone but my soul is here,
please don't shed another tear,
I am still here I'm all around,
only my body lies in the ground.
I am the snowflake that kisses your nose,
I am the frost, that nips your toes.
I am the sun, bringing you light,
I am the star, shining so bright.
I am the rain, refreshing the earth,
I am the laughter, I am the mirth.
I am the bird, up in the sky,
I am the cloud, that's drifting by.
I am the thoughts, inside your head,
While I'm still there, I can't be dead.
Do Not Weep For Me When I'm Gone Poem
Several poems have the theme that encourages mourners to dry their tears.
One of the most popular funeral poems for non-religious funerals is written from the perspective of the deceased person. It tells the living not to mourn; that their loved ones who have passed are in the beauty of nature all around us.
Do Not Stand At My Grave And Weep by Clare Harner but often attributed to Mary Elizabeth Frye
Do not stand at my grave and weep
I am not there. I do not sleep.
I am a thousand winds that blow.
I am the diamond glints on snow.
I am the sunlight on ripened grain.
I am the gentle autumn rain.
When you awaken in the morning's hush
I am the swift uplifting rush
Of quiet birds in circled flight.
I am the soft stars that shine at night.
Do not stand at my grave and cry;
I am not there. I did not die.
What Are Some Other Good Short Poems For Funerals
Here are a few more short, uplifting funeral poems to help with your funeral planning. Many present their message from the perspective of the departed.
Let Me Go by Christina Rossetti encourages the living to remember that their loved one has embarked upon a new journey.
When I come to the end of the road
And the sun has set for me
I want no rites in a gloom-filled room
Why cry for a soul set free?
A Song of Living by Amelia Josephine Burr rejoices in a life well-lived.
Because I have loved life,
I shall have no sorrow to die.
I have sent up my gladness on wings,
to be lost in the blue of the sky.
Farewell My Friends by Rabindranath Tagore expresses hope that the great friends the narrator has in life would remember him and that satisfying life he had.
Farewell My Friends
It was beautiful
As long as it lasted
The journey of my life.
….
When you live in the hearts
Of those you love
Remember then
You never die.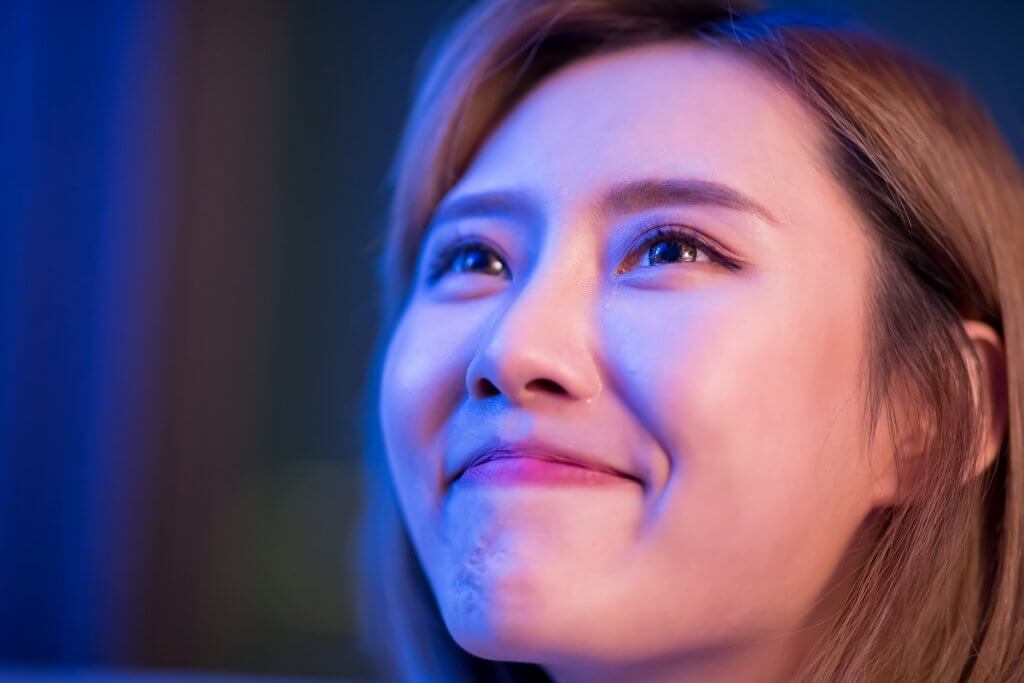 Death Is Nothing At All by Henry Scott Holland reinforces that love will live on until we meet again.
Death is nothing at all.
It does not count.
I have only slipped away into the next room.
Nothing has happened.
…
All is well.
Nothing is hurt; nothing is lost.
One brief moment and all will be as it was before.
How we shall laugh at the trouble of parting when we meet again!
If I Should Go by Joyce Grenfell is a parting reminder to family and friends to grieve and then go on to enjoy their lives.
If I should go before the rest of you
Break not a flower nor inscribe a stone
Nor when I'm gone speak in a Sunday voice
But be the usual selves that I have known
Weep if you must
Parting is Hell
But life goes on
So sing as well.
Whether you want a poem by a famous author or a more contemporary one, check out this site, where you can even hear audiobook versions to give you an idea of how the poem might sound at a funeral event you are planning.