Expressing your condolences in a sympathy card shows a bereaved friend that you care about them. Sympathy messages should be short and should be directed to the type of loss suffered. You message might be different if a person lost their spouse, parent, or even their beloved pet.
It can be difficult to find the right words when a friend or family member suffers a loss. Sometimes it can be helpful to see examples of sympathy card messages when writing your condolence card.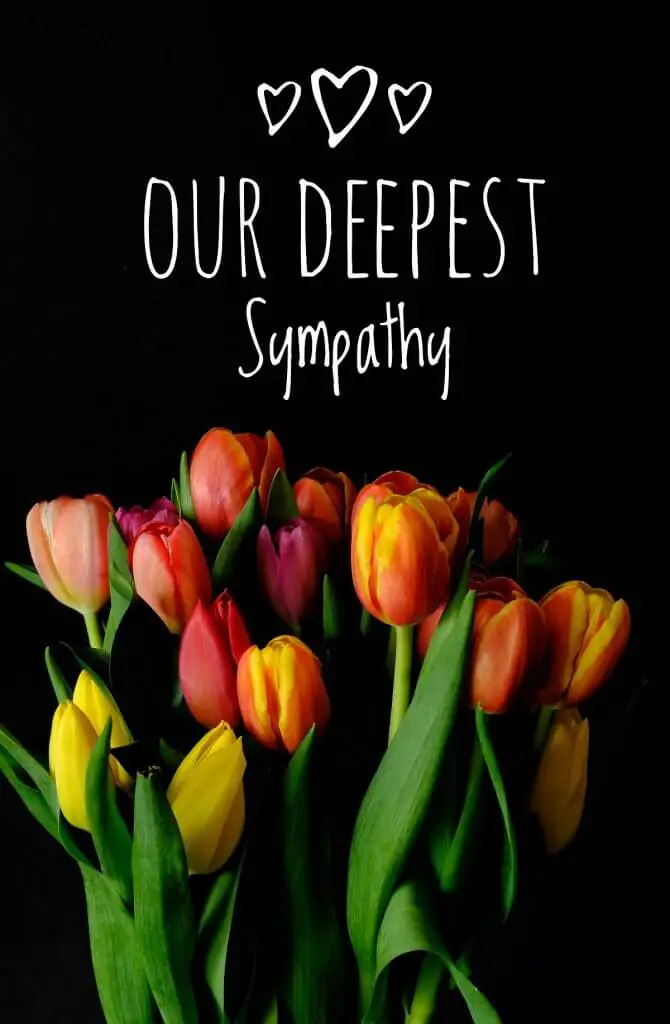 What Is A Good Sympathy Message?
A good sympathy message should express your heartfelt condolences. While it's true that there are only so many ways you can say, "I'm sorry ___ died," you can always personalize the message based on your relationship with the bereaved. You would write a different sympathy note to a coworker than you would your close friend and if you knew the person or pet that died.
If you knew the deceased personally, it's appropriate to share fond memories or stories, how they impacted your life, and how you will remember them. If you didn't know them, keep it general and focused on the grieving person.
What Should You Say In A Sympathy Card?
You should express condolences to the grieving family or individual in your sympathy card. Your message doesn't have to be long; many short condolence messages impart words of comfort.
Here are a few examples:
Always in our hearts
I am sending you a hug and my love through this note.
I am so deeply saddened by your loss
I wish you peace and healing during this time
I'm so sorry you have to go through such a difficult time
Keeping you in my thoughts and prayers
Keeping you in our prayers
May your memories give you peace and comfort
My heart goes out to you and your family at this difficult time
My heart is aching for you
Never forgotten, always remembered
Our love and thoughts are with you
Our warmest condolences
Please accept my/our condolences
Please remember that you are not alone. We are always here for you.
Sharing your sadness
So sadly missed
Thinking of you
Thinking of you in these difficult times
We are very saddened to hear of your recent loss.
We join all of you in your sorrow.
We want to express our sympathy and let you know that our thoughts are with you.
We would like to express our sincere condolences to you and your family
Wishing you as much peace as possible during this difficult time
With caring thoughts
With deepest sympathy
With heartfelt condolences
Words cannot even begin to express our sorrow
If the grieving person is a dear friend and/or you knew the deceased personally, you can write a longer sympathy message. Here are a few examples:
I would like to offer my deepest condolences on the loss of your mom/dad, ___. He/she was an amazing person, and I will never forget all the happy memories our families made together camping every summer. I know it's hard to find peace during this time of sorrow, but please know that I am just a phone call away if you need anything at all. May ___'s soul rest in peace, and your family find comfort in God during this hard time.
The loss of a mother comes with pain that no one should have to endure. It's absolutely heartbreaking knowing what sad times your family is going through right now. Please accept this sympathy gift from John and me, along with our sincere condolences. Know that we are always here for you, and we pray that you find peace in the days ahead through the loving memories you have of your mom.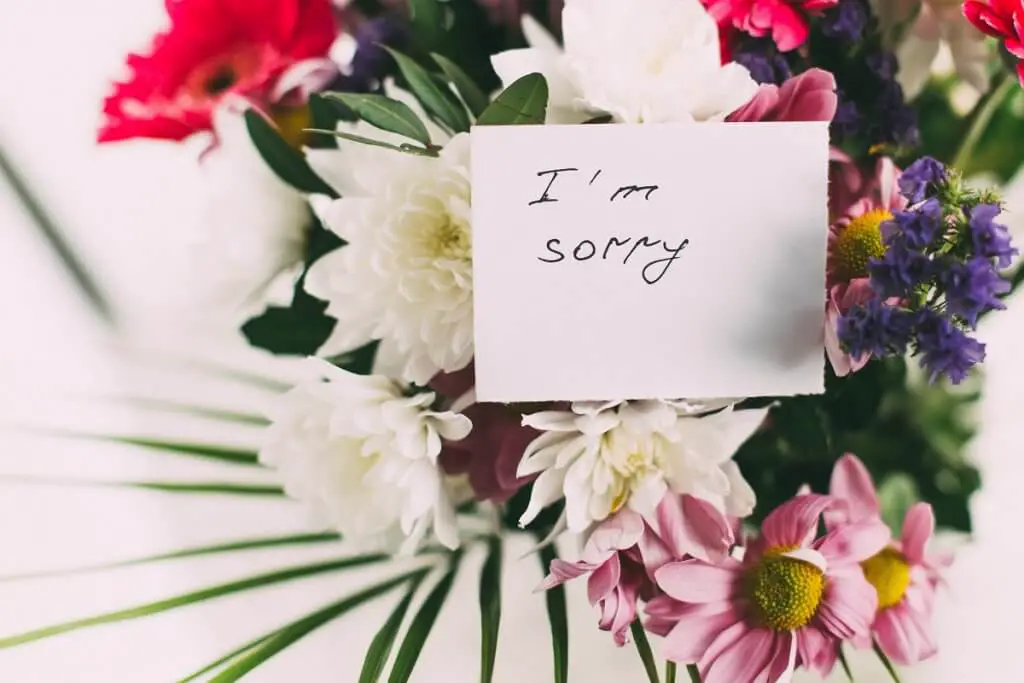 How Can You Vary The Wording So Your Message Is Not A Sympathy Cliche?
Any of the condolence messages above can be personalized simply by adding names. Of course, longer condolence messages will be highly personal, so it's unlikely they will sound cliche.
You can add the deceased's name, as in, "My heart is aching for you as you process the loss of Fred."
You can add the grieving people(s)' names, as in, "Thinking of you and Wayne during this difficult time."
You can add your spouse or other family member's name, as in, "John and I are very saddened to hear about the loss of Fred."
Just these little changes instantly make the message feel more personal — and not like you borrowed it from a website.
What Can I Say Instead Of "Sorry" For Sympathy?
If you feel like "I'm sorry for your loss" sounds generic or inauthentic, there are countless other things you can say. In fact, taking the "I" out of it all together puts the focus on the grieving person instead of talking about how you feel.
Some comforting words to use instead of '"sorry" are:
You are in my thoughts
Please remember that you are never alone
Wishing you peace during this difficult time
May your memories bring you peace and comfort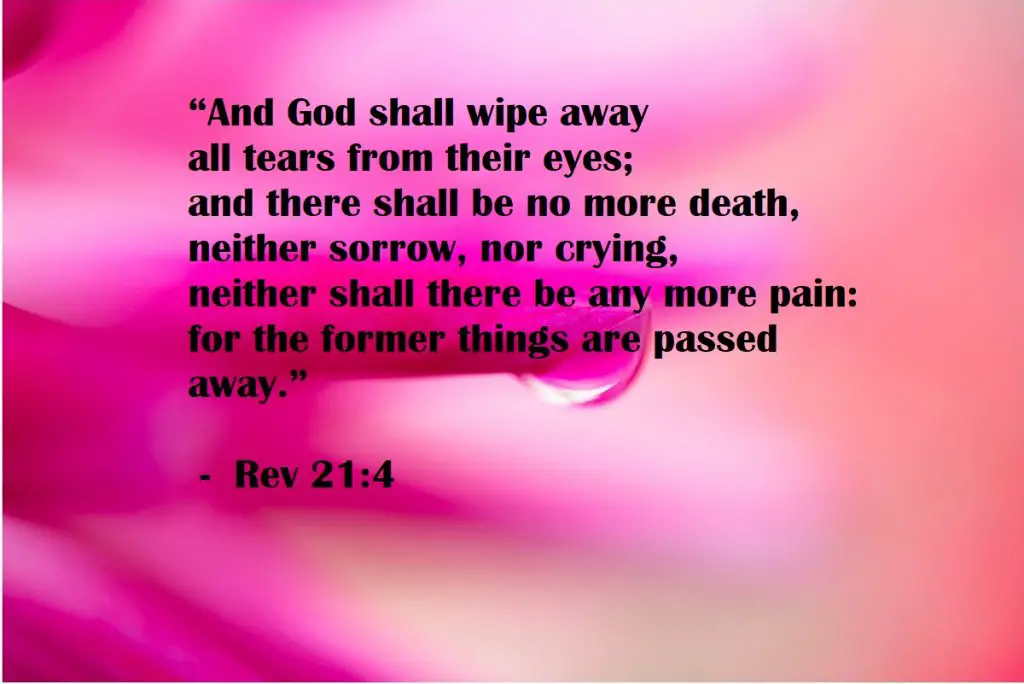 What Are Some Examples Of Sympathy Messages?
Here are a few more examples of sympathy messages if you need additional inspiration:
"Come to me, all who are weary and are heavy laden, and I will give you rest" – Matthew 11:28
"Fear not, for I am with you; be not dismayed, for I am your God; I will strengthen you, I will help you, I will uphold you with my righteous right hand." – Isaiah 41:10
"For God did not give us a spirit of timidity, but a spirit of power, of love and of self-discipline" – Timothy 1:7
God is our refuge and strength, an ever-present help in trouble – Psalm 46:1
"The Lord himself goes before you and will be with you; he will never leave you nor forsake you. Do not be afraid; do not be discouraged," – Deuteronomy 31:8-9
"The Lord is a refuge for the oppressed, a stronghold in times of trouble." – Psalm 9:9
Sympathy Messages for a Friend:
I'm here for you, whatever you need.
If you need anything at all, I'll be there for you.
Remember that so many people are here for you if you need us.
We'll get through this together/
Wishing you strength and peace during this tough time.
You are in my heart during such a difficult time. You have my deepest sympathies.
Sympathy Messages for Loss of a Mother:
Everyone who knew your mom was touched by her kind soul. She was an amazing person. I am so sorry for your loss.
I am here for you and your family if you need anything at all while you process the loss of your mother.
Your mom's passing was such a shock to everyone. We are keeping you in our thoughts and prayers always.
Your mother's generosity and beautiful spirit will never be forgotten.
Sympathy Messages for Loss of a Father:
I'm here for you if need anything as you process the loss of your father.
My sincerest condolences on the passing of your dad to you and your whole family.
Please accept our deepest condolences on the loss of your dad. He will be missed by so many people.
Your father was a great man with a heart of gold. I am so incredibly sorry for your loss.