Knowing what to write on funeral flowers can be challenging for most people when preparing your own sympathy messages or helping others do so. Our collection of funeral flower templates, examples, and poems can make writing and designing messages, prayer cards, sympathy cards, obituaries, and funeral service programs a more manageable task.
When writing out a card to accompany funeral flowers or to put inside a sympathy card, you don't have to worry about what to put inside. Following some simple guidelines can help you feel confident that your words will offer comfort and perhaps a fond memory of the deceased. When you want to design a program, prayer card, or write on funeral flowers, templates can help you out.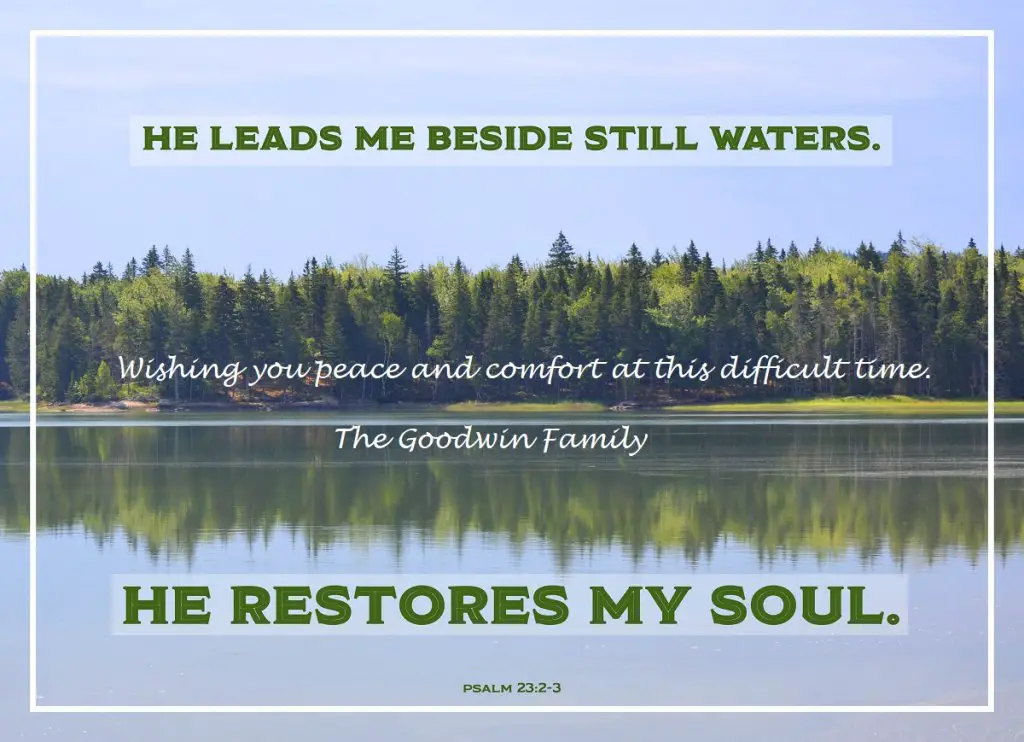 What Is Usually Written On Funeral Flowers And Sympathy Cards?
You are not alone if you feel like you are at a loss for the right words during someone's time of sorrow and mourning. While paying condolences is a necessary task, it can leave you feeling uncomfortable and unsure of what to say. It does not have to be complicated, however.
When determining what you want to say on a card accompanying flowers or what to put inside a sympathy card, the first thing to do is listen to your heart. You may want to ask yourself some simple questions:
How do you know the deceased?
Are you sending flowers to the funeral home or church without knowing the immediate family members of the deceased?
Is your card meant to comfort someone in particular? (Perhaps you know a loved one of the deceased better than anyone else in the family.)
What is your knowledge of the person who has passed away? Do you have a story, fond memory, or anecdote to share that whoever reads the card might find comforting?
Sources For Inspirational Texts For Funeral Flowers And More
Sometimes you might feel compelled to write a generic message on the card. Or you might know what you want to express but are unsure how to convey the thought. Here are some good places to start for inspiring words.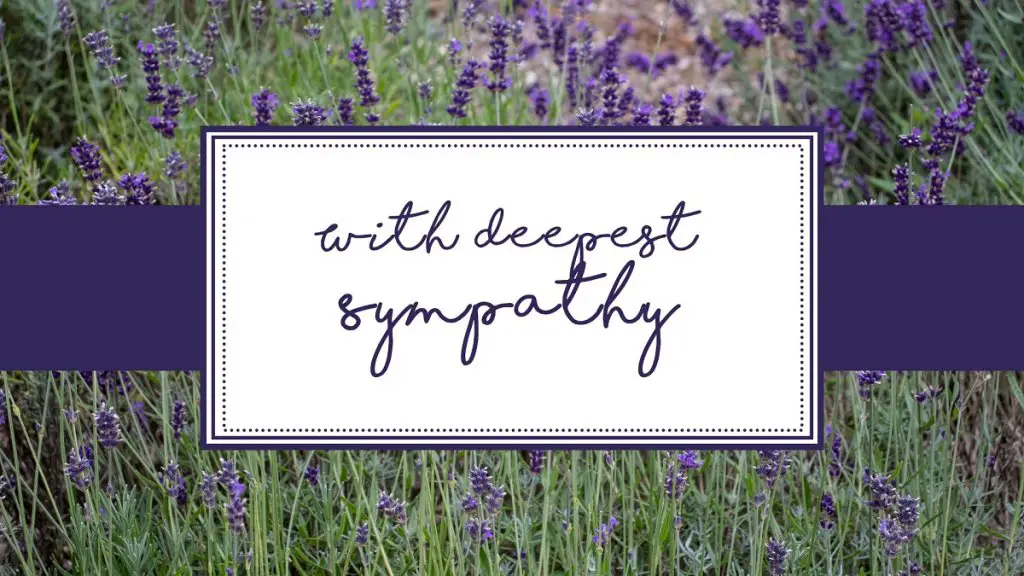 Finding Wording For Flower Cards
Funeral flower cards sent to a funeral when you only knew the deceased but not family members might be something concise and clear, so the family knows whom to thank. For example, if a colleague from work passes away who you did not know well outside of work, you might send flowers signed "Your Friends at Boardman Clark."
If you cannot attend the funeral but are thinking of them from afar, you could say exactly that. "Wishing we could be with you right now," and then sign your name.
Perhaps you have sent a beautiful basket full of violets because you knew they were a favorite of the deceased. You might write, "We know violets were her favorite. Thinking of you all." Then you could simply sign your name.
A flower bouquet done up in bright and vibrant colors for someone who was always smiling could be signed, "Flowers as bright as your mother's smile."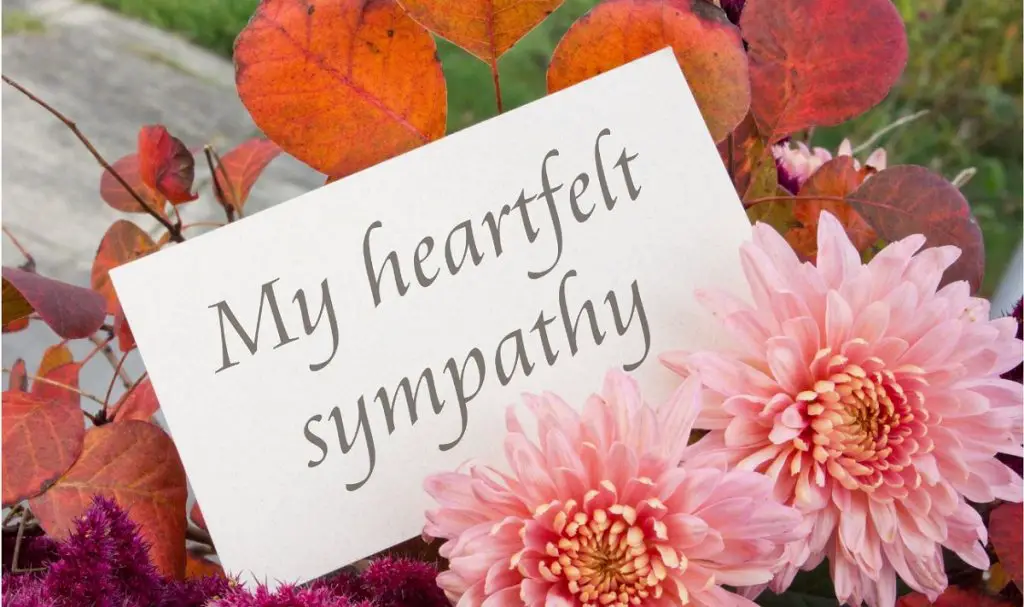 Sympathy Cards
Whether you choose something in black and white to express your profound grief or a card made to look like a watercolor painting, a card sent in loving memory of someone's spouse, parent, child, or other loved one is always appreciated.
With the rising cost of greeting cards, you might wish to make your own card. There are many card templates out there. You can create your own card by using Canva, which is a free resource. Although Shutterfly does come with a cost, sympathy cards are very inexpensive to design and make. You can even send a virtual card that you design through Smilebox.
Hoping for some timeless messages? Here are some:
You will be missed.
Our thoughts are with you.
Rest in peace.
Always in my heart.
Treasure the memories.
Forever in our thoughts.
So sorry for your loss.
With love and fondness.
In loving memory.
With the deepest of sympathy.
Funeral Flowers Templates For Creating Prayer Cards
After spending some time investigating sympathy phrases and quotes meant to bring comfort, it makes sense that prayer cards would come to mind. Did you know that you can create your own prayer cards and service programs via a funeral program template?
For a DIY (do it yourself) prayer card:
Photo: Start by picking a favorite photo to put on the card.
Name of Deceased: You can also include a nickname if your loved one was commonly known by another name.
Important Dates to add include birth and death.
Quote, Scripture, or Poem: A very nice addition to your prayer card would be to include something that either resonates with you as you think of your departed loved one or a quote that helps you to feel comfort.
Service Information: Some people add details on the funeral service on the prayer card.
You can design and print prayer cards yourself using any type of publishing program. Some tools you can find online include Etsy, Pinterest, and Canva.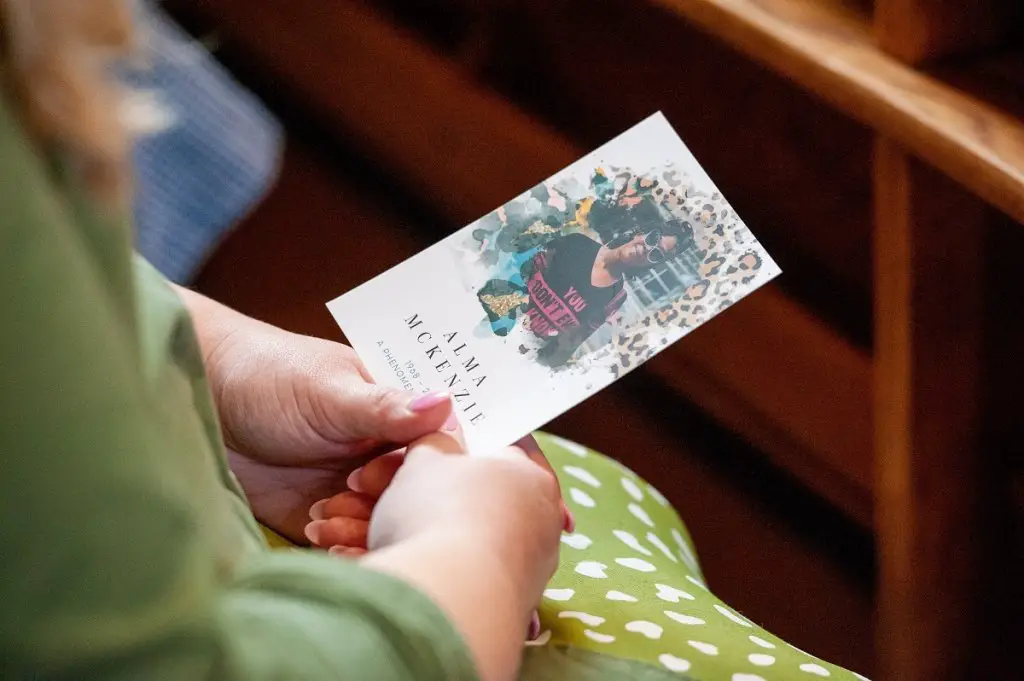 Templates For Funeral And Memorial Service Programs
There are templates for everything from memorial cards to funeral programs that outline the order of service. You can even create your own flyer or program for a celebration of life if you are looking for something a little different.
Templates allow you to use standard, letter-size paper. Similar to designing something like a wedding invitation, you can pick your background, fonts, wording, and images. Do you want to see how red roses would look on a white background? Designing your own materials allows you to do that.
In creating a program for a service you want to include enough information that guests can follow along and know what is about to happen next. For example, if you are having a Catholic mass funeral, add in enough steps along the way that a non-Catholic will know what to expect.
If you are hopeful that the people congregated at the service will recite certain portions or responses in unison, include those in the program. The more specific you can be, the easier time people will have.
Ask yourself what other information you want people to have. Are you hosting a meal directly after the service and want to invite everyone present? You can include that right on the program. Some places to find funeral templates include: