Bible verses about death offer comfort to believers in a difficult time when a loved one dies. Scripture can help those in mourning process their grief and sadness, move on with their lives without the feelings of abandonment, fear, anger, and uncertainty that can accompany death, and feel joy again.
When death takes a loved one, the living experience grief, sadness, and confusion. They are overcome with questions that usually have no easy answer. Believers often turn to the Bible for comforting verses to read about death in difficult times.
We have pulled together over 100 verses to offer solace to those who mourn by posing answers to some frequently asked questions about death. The Bible can help those who mourn work through their own feelings without minimizing their loss. Grief over a loss may never go away, but grieving can subside. Grieving is a process that can't be completed quickly, but the following verses, arranged topically, can offer comfort when life looks bleak.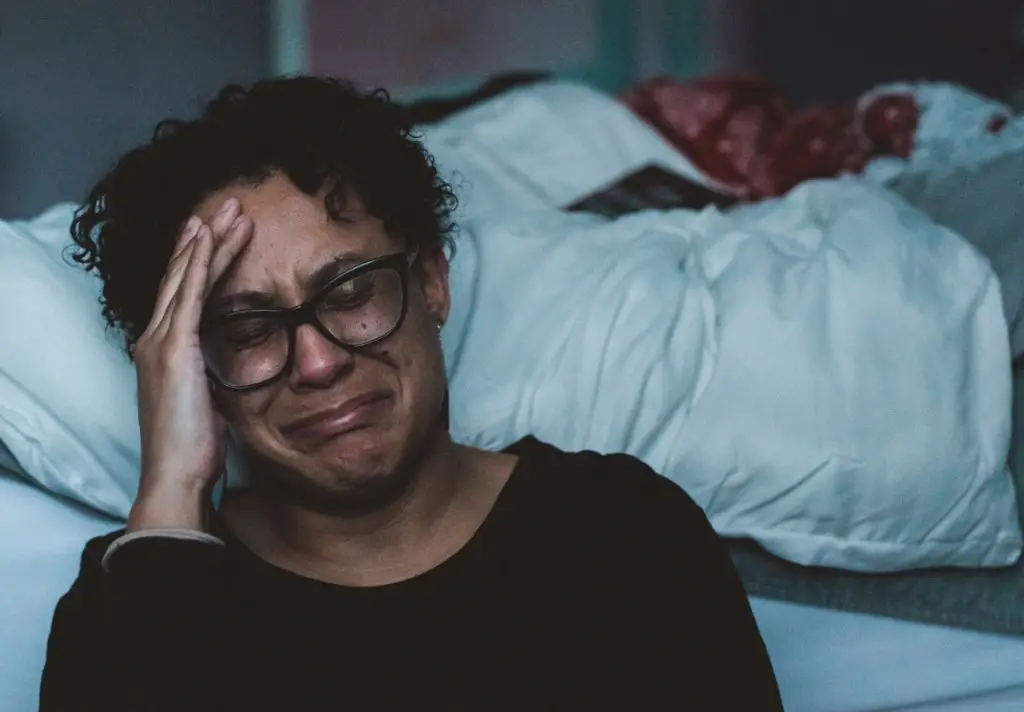 How Bible Verses About Death Can Help Those Who Mourn
Whether death is personal, like when a spouse, grandparent, or best friend passes, or it results in collective grief like that people felt after the school shooting in Uvalde, TX, or the condominium building collapse in Surfside, FL, the sense of loss is real.
The grief-struck ask unanswerable questions: Why did this happen? What will happen now? How can I (or we) survive this? Answers from Scripture help some people make it through commonly-felt emotions by providing another perspective.
Not all people believe in the Christian Bible, so the words therein won't be a help to everyone; there are encouraging secular sentiments to share. For believers, the Bible is arguably the best source to use for comfort and acquire a deepening understanding of death.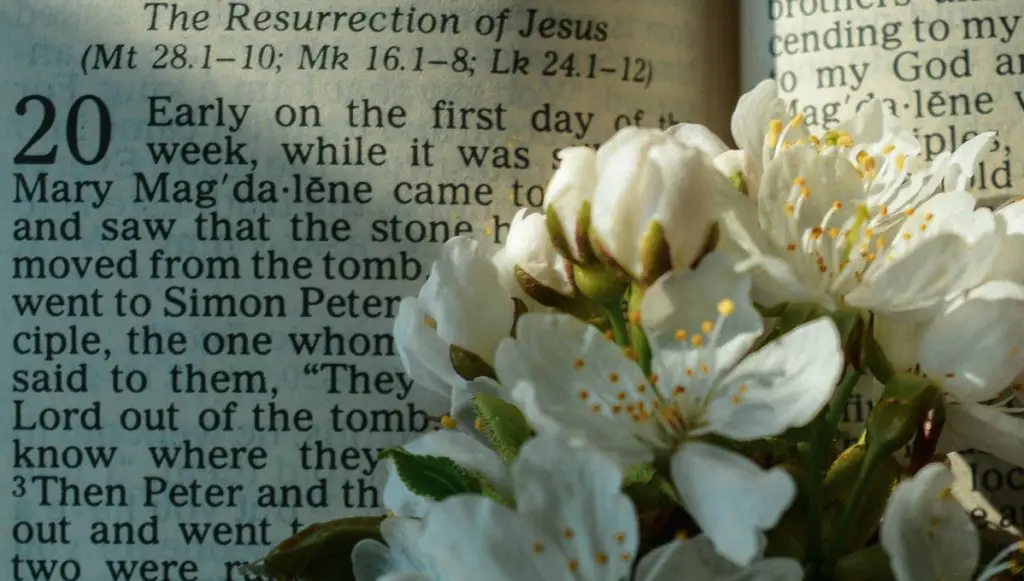 Pressing Questions Believers First Ask When A Loved One Dies
How do I get through my immediate sorrow so I can function?
Death can be overwhelming to the living, even if the newly departed was 95 and in incapacitating pain. Loved ones may accept that it was time for the person's pain to end, but they need comfort when the death is fresh.
Revelation 21:4 "He will wipe every tear from their eyes. There will be no more death or mourning or crying or pain, for the old order of things has passed away."
1 Thessalonians 4:14 "For if we believe that Jesus died and rose again, even so, God will bring with Him those who sleep in Jesus."
Psalm 30:5 "Weeping may endure for a night, but joy comes in the morning.
Isaiah 26:19 "But your dead will live, Lord; their bodies will rise— let those who dwell in the dust wake up and shout for joy— your dew is like the dew of the morning; the earth will give birth to her dead.
John 11:25-26 "I am the resurrection and the life. The one who believes in me will live, even though they die, and whoever lives by believing in me will never die. Do you believe this?
Ecclesiastes 3:1-2, 4 "To everything there is a season, a time for every purpose under heaven: A time [a]to be born, and a time to die; a time to weep, and a time to laugh; a time to mourn, and a time to dance…."
Matthew 5:4 "Blessed are those who mourn, for they shall be comforted."
Romans 8:35 "Who shall separate us from the love of Christ? Shall tribulation, or distress, or persecution, or famine, or nakedness, or peril, or sword? Yet in all these things, we are more than conquerors through Him who loved us."
Romans 8:38-39 "For I am persuaded that neither death nor life, nor angels nor principalities nor powers, nor things present nor things to come, nor height nor depth, nor any other created
Psalm 119:82 "My eyes fail from searching Your word, saying,' When will You comfort me?'"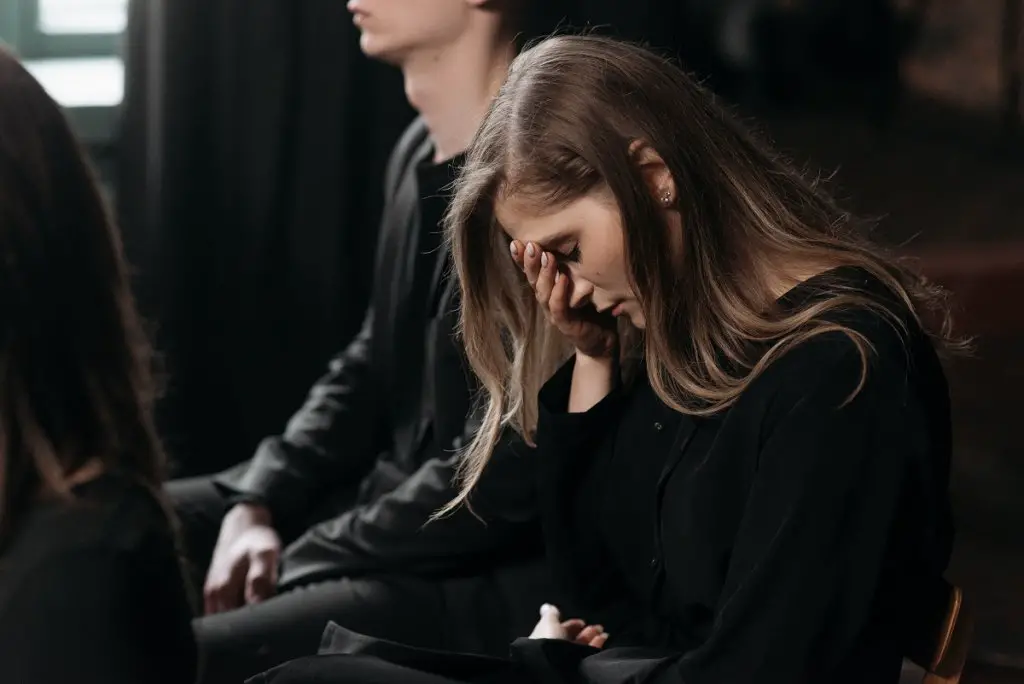 Why did Jack have to die?
Man's lifespan in the earthly body is limited, but believers embrace the concept of eternal life. They assume that their loved one is in a better place with God. Death may be the universal fate of man, but the promise of life beyond can be encouraging. They still may wonder, "Why?" or "Why now?"
Ecclesiastes 3:20 "All go to the same place; all come from dust, and to dust all return."
Psalm 90:3 "You turn people back to dust, saying," Return to dust, you mortals."
Romans 6:23 "For the wages of sin is death, but the gift of God is eternal life in Christ Jesus our Lord."
Ecclesiastes 12:6-8"…and the dust returns to the ground it came from, and the spirit returns to God who gave it."
Matthew 10:28″ Do not be afraid of those who kill the body but cannot kill the soul. Rather, be afraid of the One who can destroy both soul and body in hell."
Psalm 116:15″ Precious in the sight of the Lord Is the death of His saints."
Romans 14:8″ For if we live, we live to the Lord, and if we die, we die to the Lord. So then, whether we live or whether we die, we are the Lord's."
Psalm 119:50 "This is my comfort in my affliction, For Your word has given me life."
John 12:25 "He who loves his life will lose it, and he who hates his life in this world will keep it for eternal life."
Psalm 89:48 "What man can live and not [a]see death? Can he deliver his life from the power of the grave? Selah."
What happens to William now?
Most Christians believe that their departed loved ones enter eternal life in the presence of God. While no one knows exactly what heaven is, "the good place" offers a release from pain and suffering.
John 3:16″ For God so loved the world that He gave His only begotten Son, that whoever believes in Him should not perish but have everlasting life."
1 Thessalonians 4:13-14 "But I do not want you to be ignorant, brethren, concerning those who have fallen asleep, lest you sorrow as others who have no hope. 14 For if we believe that Jesus died and rose again, even so, God will bring with Him those who sleep in Jesus."
1 Corinthians 15:50-53 "Now this I say, brethren, that flesh and blood cannot inherit the kingdom of God; nor does corruption inherit incorruption. Behold, I tell you a mystery: We shall not all sleep, but we shall all be changed in a moment, in the twinkling of an eye, at the last trumpet. For the trumpet will sound, and the dead will be raised incorruptible, and we shall be changed. For this corruptible must put on incorruption, and this mortal must put on immortality."
Luke 23:43 "And he said to him,' Truly, I say to you, today you will be with me in Paradise.'"
John 10:27-29 "My sheep hear My voice, and I know them, and they follow Me. 28 And I give them eternal life, and they shall never perish; neither shall anyone snatch them out of My hand. 29 My Father, who has given them to Me, is greater than all; and no one is able to snatch them out of My Father's hand."
1 Corinthians 15:54-55″ So when this corruptible shall have put on incorruption, and this mortal shall have put on immortality, then shall be brought to pass the saying that is written, Death is swallowed up in victory. 55 O death, where is thy sting? O grave, where is thy victory?
Bible Verses To Help Cope With Long-Term Pain
Why did God take my child?
The death of a child is particularly hard to accept, no matter what the circumstances. Children are dear to God, and He will take care of them.
After death, people aim to comfort others with bad theology about taking children because He wants more angels and other similar statements. The Bible does not say anything about that, but it does offer plenty to console humans facing inconceivable loss.
Mark 10:14 "But Jesus said, 'Let the little children come to me and do not hinder them, for to such belongs the kingdom of heaven.'"
Matthew 18:14 "So it is not the will of my Father who is in heaven that one of these little ones should perish."
Isaiah 40:11 "He will tend his flock like a shepherd; he will gather the lambs in his arms; he will carry them in his bosom, and gently lead those that are with young."
Matthew 18:4 "Whoever humbles himself like this child is the greatest in the kingdom of heaven."
Isaiah 49:15-16 "Can a woman forget her nursing child, and not have compassion on the son of her womb? Surely they may forget, Yet I will not forget you. See, I have inscribed you on the palms of My hands; Your walls are continually before Me."
Luke 18:14-16 "Then they also brought infants to Him that He might touch them; but when the disciples saw it, they rebuked them. But Jesus called them to Him and said," Let the little children come to Me, and do not forbid them; for of such is the kingdom of God."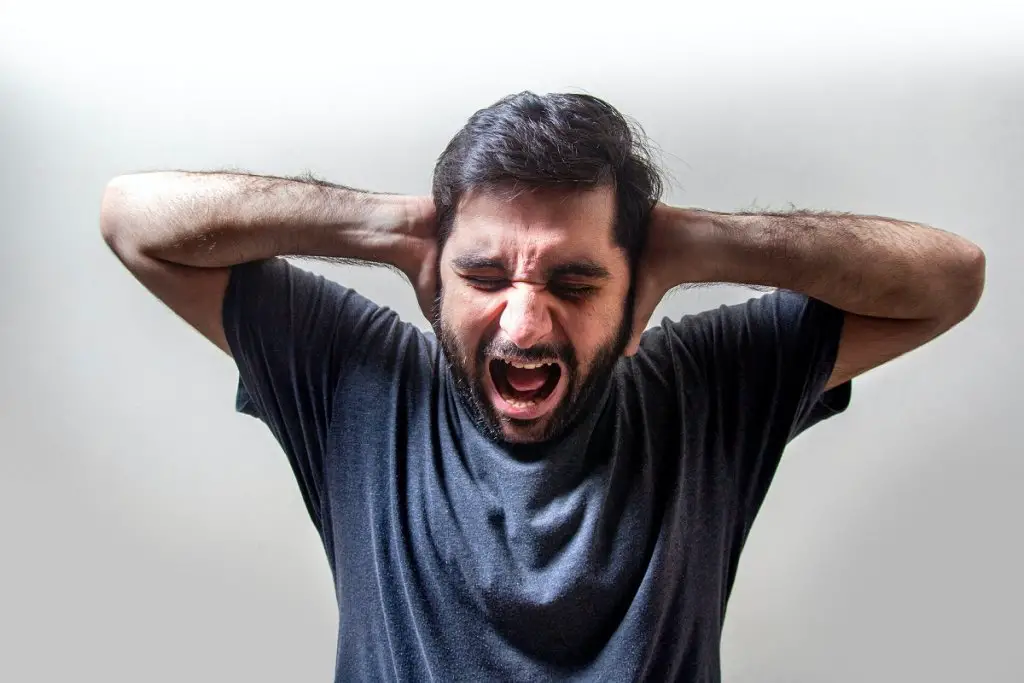 I am so angry that I lost Linda. How can I deal with this?
When death seems pointless, unmerited, and unexpected, it can be particularly to accept. Even believers can be mad at God as they process their loss.
Jeremiah 12:1 "Righteous are You, O Lord, when I plead with You; yet let me talk with You about Your judgments. Why does the way of the wicked prosper? Why are those happy who deal so treacherously?"
Psalm 42:9-10 "I say to God, my rock: 'Why hast thou forgotten me? Why do I go mourning because of the oppression of the enemy?' As with a deadly wound in my body, my adversaries taunt me, while they say to me continually, 'Where is your God?'"
Psalm 89:46 "How long, O Lord? Wilt thou hide thyself forever? How long will thy wrath burn like fire?"
Job 3:20-21, 25-26 "Why is light given to him who is in misery, and life to the bitter of soul, Who long for death, but it does not come, and search for it more than hidden treasures… For the thing I greatly feared has come upon me, and what I dreaded has happened to me. I am not at ease, nor am I quiet; I have no rest, for trouble comes."
Lamentations 5:20 "Why dost thou forget us forever, and forsake us for so long a time
Habbakuk 1:2 "O Lord, how long shall I cry for help, and thou wilt not hear?"
Psalm 6:3,6 "My soul also is sorely troubled. But thou, O Lord—how long? I am weary with my moaning; every night I flood my bed with tears; I drench my couch with my weeping."
Psalm 10:1 "Why dost thou stand afar off, O Lord? Why do You hide in times of trouble?"
Psalm 13:1-2 "How long, O Lord? Will You forget me forever? How long will You hide Your face from me? How long must I bear pain in my soul and have sorrow in my heart all the day? Shall I take counsel in my soul, having sorrow in my heart daily? How long will my enemy be exalted over me?"
Psalm 35:17 "How long, O Lord, wilt thou look on? Rescue me from their ravages, my life from the lions!"
Common Emotions Addressed In The Word of God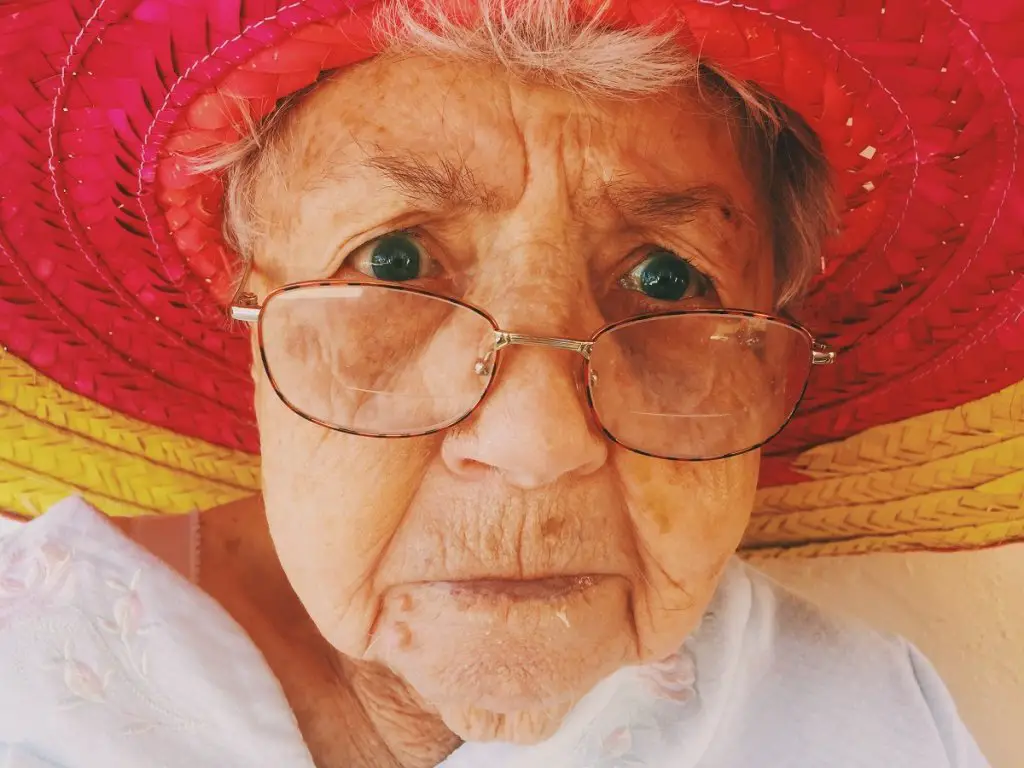 I have felt so alone since Mama died. How can I overcome my feelings of abandonment?
After the death of a spouse, significant other, or parent, a person may feel that God has abandoned them without the love and support of someone near and dear to them. The Scriptures offer plenty of empathetic words while ensuring them that God has not forgotten them.
Psalm 22:1 "My God, my God, why hast thou forsaken me? Why art thou so far from helping me, from the words of my groaning?"
Psalm 27:10 "Though my father and my mother abandoned me, the LORD gathers me up."
Joshua 1:9 "Have I not commanded you? Be strong and of good courage; do not be afraid, nor be dismayed, for the Lord your God is with you wherever you go."
Romans 5:3-5 "And not only that, but we also rejoice in our afflictions, because we know that affliction produces endurance, endurance produces proven character, and proven character produces hope. This hope will not disappoint us, because God's love has been poured out in our hearts through the Holy Spirit who was given to us."
Philippians 2:13 "For it is God who is working in you, enabling you both to desire and to work out His good purpose."
Hebrews 13:5-6 "Keep your lives free from the love of money. And be satisfied with what you have. God has said,' I will never leave you; I will never run away from you.' So we can feel sure and say," The Lord is my helper; I will not be afraid. People can do nothing to me."
Psalm 37:28 "Indeed, the Lord loves justice, and he will not abandon his godly ones. They are kept safe forever, but the lawless will be chased away, and the descendants of the wicked will be cut off."
Psalm 13:1-2 "How long, O Lord? Will you forget me forever? How long will you hide your face from me? How long must I take counsel in my soul and have sorrow in my heart all the day? How long shall my enemy be exalted over me?"
Psalm 71:9-12 "Do not reject me in my old age! When my strength fails, do not abandon me! For my enemies talk about me; those waiting for a chance to kill me plot my demise. They say,' God has abandoned him. Run and seize him, for there is no one who will rescue him!' O God, do not remain far away from me! My God, hurry and help me!"
2 Corinthians 4:8-10 "In every way we're troubled but not crushed, frustrated but not in despair, persecuted but not abandoned, struck down but not destroyed. We are always carrying around the death of Jesus in our bodies, so that the life of Jesus may be clearly shown in our bodies."
The future is so unclear now that Kate is gone. How can I figure out what to do now?
Humans may look to others for direction in planning their lives; they may even plan for the future with someone such as a parent, spouse, or friend. When that person dies, what's ahead seems uncertain.
Ps 23:1-3 "The Lord is my shepherd; I shall not want. He makes me to lie down in green pastures; He leads me beside the still waters. He restores my soul; He leads me in the paths of righteousness, for His name's sake."
Psalm 23:5 "You prepare a table before me in the presence of my enemies; You anoint my head with oil; My cup runs over."
Jerimiah 29:11 "For I know the thoughts that I think toward you, says the Lord, thoughts of peace and not of evil, to give you a future and a hope.
Psalm 71:20-21 " You, who have shown me great and severe troubles, shall revive me again, and bring me up again from the depths of the earth. 21 You shall increase my greatness and comfort me on every side."
Mathew 11:28-30 "Come to Me, all you who labor and are heavy laden, and I will give you rest. Take My yoke upon you and learn from Me, for I am gentle and lowly in heart, and you will find rest for your souls. For My yoke is easy, and My burden is light."
Deuteronomy 7:9 "Therefore know that the Lord your God, He is God, the faithful God who keeps covenant and mercy for a thousand generations with those who love Him and keep His commandments…"
Psalm 27:4-5 "One thing I have desired of the Lord, that will I seek: That I may dwell in the house of the Lord All the days of my life, To behold the beauty of the Lord, and to inquire in His temple. 5 For in the time of trouble He shall hide me in His pavilion; in the secret place of His tabernacle He shall hide me; He shall set me high upon a rock."
James 1:5 "If any of you lacks wisdom, let him ask of God, who gives to all liberally and without reproach, and it will be given to him."
Matthew 7:7-8 "Ask, and it will be given to you; seek, and you will find; knock, and it will be opened to you. For everyone who asks receives, and he who seeks finds, and to him who knocks it will be opened."
Isaiah 30:21 "Your ears shall hear a word behind you, saying, 'This is the way, walk in it,'
Whenever you turn to the right hand or whenever you turn to the left."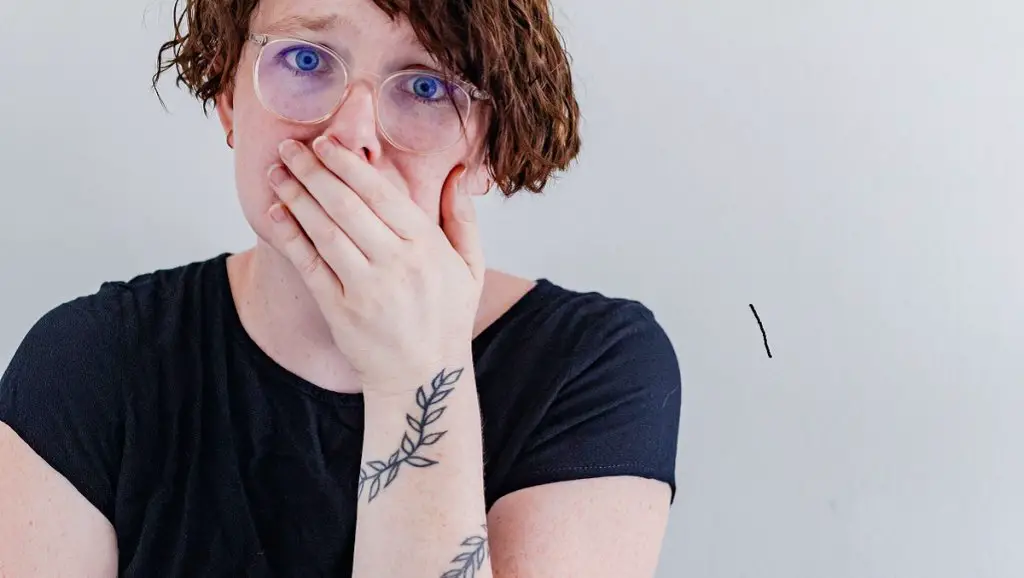 Tom's death has left me paralyzed with fear and anxiety about the future. How can I feel okay about what's ahead?
Death can mean more than a change of course for the living; the future may suddenly appear scary as the survivor lacks confidence that they can go it alone. The Bible reinforces the point that God is ever-present even when confronting the details of life.
Psalm 55:22 "Cast your burden on the Lord, and He shall sustain you; He shall never permit the righteous to be moved."
John 1:1-4 "Do not let your hearts be troubled. You believe in God; believe also in me. My Father's house has many rooms; if that were not so, would I have told you that I am going there to prepare a place for you? And if I go and prepare a place for you, I will come back and take you to be with me that you also may be where I am. You know the way to the place where I am going."
Psalm 9:9-10 "The Lord also will be a refuge for the oppressed, a refuge in times of trouble. And those who know Your name will put their trust in You; for You, Lord, have not forsaken those who seek You."
Psalm 23:4 "Yea, though I walk through the valley of the shadow of death, I will fear no evil; for You are with me; Your rod and Your staff, they comfort me."
Psalm 46:1-2 "God is our refuge and strength, a very present help in trouble. Therefore we will not fear, Even though the earth be removed, And though the mountains be carried into the midst of the sea."
Psalm 27:1 "The Lord is my light and my salvation; Whom shall I fear? The Lord is the strength of my life; Of whom shall I be afraid?."
Matthew 6:31-34 "Therefore do not worry, saying, 'What shall we eat?' or 'What shall we drink?'or 'What shall we wear?' For after all these things the Gentiles seek. For your heavenly Father knows that you need all these things. But seek first the kingdom of God and His righteousness, and all these things shall be added to you. Therefore do not worry about tomorrow, for tomorrow will worry about its own things. Sufficient for the day is its own trouble."
1 Corinthians 9:25 "And everyone who competes for the prize is temperate in all things. Now they do it to obtain a perishable crown, but we for an imperishable crown.
Psalm 56:3-4 "Whenever I am afraid, I will trust in You. In God (I will praise His word), in God I have put my trust; I will not fear. What can flesh do to me?"
Isaiah 41:13 "For I, the Lord your God, will hold your right hand, Saying to you, 'Fear not, I will help you.'"
Isaiah 41:10 "Fear not, for I am with you; be not dismayed, for I am your God. I will strengthen you, Yes, I will help you, I will uphold you with My righteous right hand."
Dad's death has made me question my faith. How can I regain it?
The death of someone dear makes some wonder about the value of faith. The survivor may be angry at God and suffer a crisis of faith. The Bible can help some realize that time, reflection, and prayer can help them accept the death, overcome depression, and emerge with a stronger belief in God.
2 Corinthians 5:5-7 "Now He who has prepared us for this very thing is God, who also has given us the Spirit as a guarantee. So we are always confident, knowing that while we are at home in the body, we are absent from the Lord. For we walk by faith, not by sight."
John 11:26 "And whoever lives and believes in Me shall never die. Do you think this?"
Nahum 1:7 "The Lord is good, a stronghold in the day of trouble; and He knows those who trust in Him."
1 Peter 1:6-7 "In this, you greatly rejoice, though now for a little while, if need be, you have been grieved by various trials, that the genuineness of your faith, being much more precious than gold that perishes, though it is tested by fire, may be found to praise, honor, and glory at the revelation of Jesus Christ."
1 Thessalonians 4:13-14 "Brothers and sisters, we do not want you to be uninformed about those who sleep in death so that you do not grieve like the rest of mankind, who have no hope. For we believe that Jesus died and rose again, and so we believe that God will bring with Jesus those who have fallen asleep in him."
Psalm 46:10 "Be still, and know that I am God; I will be exalted among the nations,
I will be exalted in the earth!"
2 Corinthians 5:6-8 "So we are always confident, knowing that while we are at home in the body we are absent from the Lord. For we walk by faith, not by sight. 8 We are confident, yes, well pleased rather to be absent from the body and to be present with the Lord."
1 Corinthians 16:13 "Watch, stand fast in the faith, be brave, be strong."
Mark 11:22 "So Jesus answered and said to them,' Have faith in God.' For assuredly, I say to you, whoever says to this mountain, 'Be removed and be cast into the sea,' and does not doubt in his heart, but believes that those things he says will be done, he will have whatever he says. Therefore I say to you, whatever things you ask when you pray, believe that you receive them, and you will have them."
Comforting Bible Verses To Help Those Life Behind Move On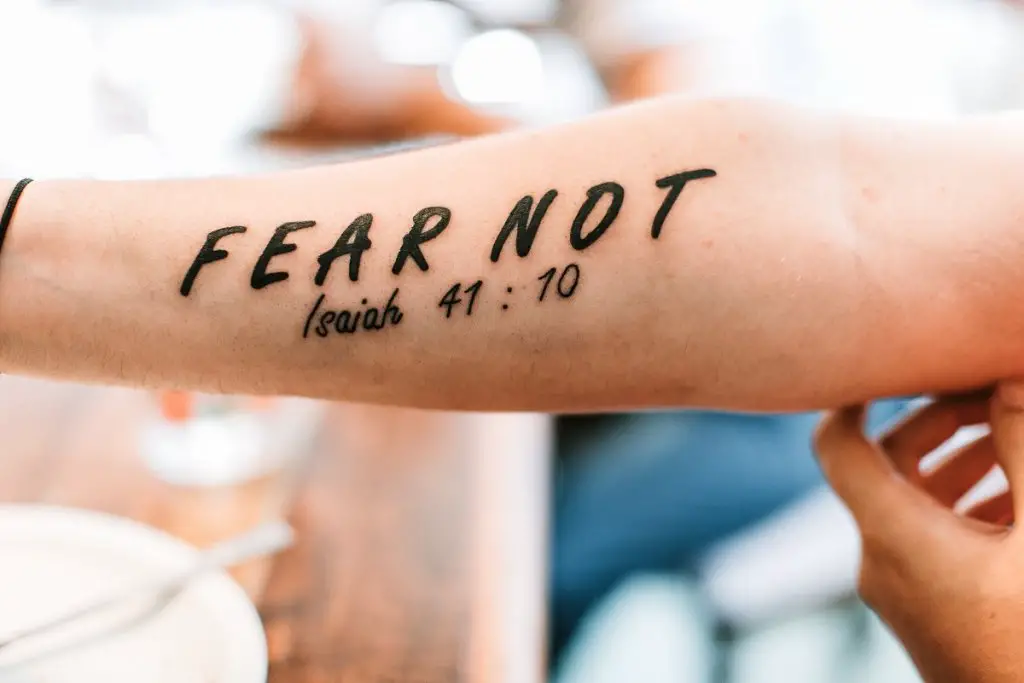 How can I feel more at peace with Henry's death?
Many believers come to accept God's timing in taking a loved one once they see that life goes on for them as they live in their purpose.
John 16:33 "These things I have spoken to you, that in Me you may have peace. In the world you will have tribulation; but be of good cheer, I have overcome the world."
Philippians 1:21-22 "For to me, to live is Christ, and to die is gain. But if I live on in the flesh, this will mean fruit from my labor; yet what I shall choose I cannot tell.
Philippians 4:7 "And the peace of God, which surpasses all understanding, will guard your hearts and minds through Christ Jesus."
Philippians 3:20 "For our citizenship is in heaven, from which we also eagerly wait for the Savior, the Lord Jesus Christ, who will transform our lowly body that it may be conformed to His glorious body, according to the working by which He is able even to subdue all things to Himself."
Romans 8:28 "And we know that all things work together for good to those who love God, to those who are the called according to His purpose.
John 14 "Let not your heart be troubled; you believe in God, believe also in Me. In My Father's house are many mansions; if it were not so, I would have told you. I go to prepare a place for you. And if I go and prepare a place for you, I will come again and receive you to Myself; that where I am, there you may be also. And where I go you know, and the way you know."
James 1:5-8 "If any of you lacks wisdom, let him ask of God, who gives to all liberally and without reproach, and it will be given to him. 6 But let him ask in faith, with no doubting, for he who doubts is like a wave of the sea driven and tossed by the wind. For let not that man suppose that he will receive anything from the Lord; he is a double-minded man, unstable in all his ways."
2 Timothy 1:7 "For God has not given us a spirit of fear, but of power and of love and of a sound mind."
Proverbs 2:8-9 "He guards the paths of justice, And preserves the way of His saints.
9 Then you will understand righteousness and justice, equity, and every good path."
Philippians 2:12-13 "Therefore, my beloved, as you have always obeyed, not as in my presence only, but now much more in my absence, work out your own salvation with fear and trembling; for it is God who works in you both to will and to do for His good pleasure."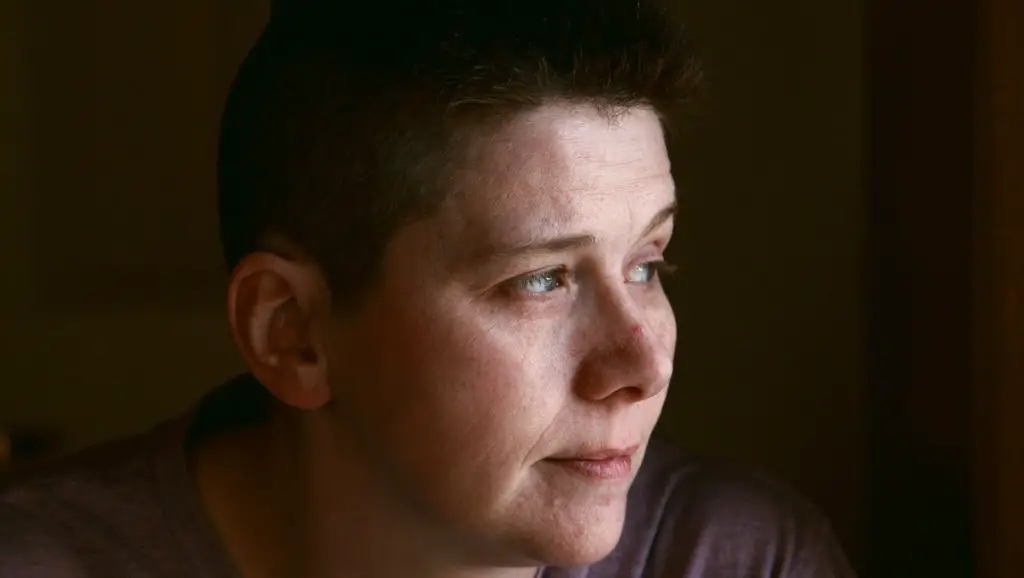 This death has taken everything out of me. How can I bounce back?
Death can be devasting to those left behind, but life can lived with joy even if the players in one's life have changed.
John 16:22 "Therefore you now have sorrow; but I will see you again and your heart will rejoice, and your joy no one will take from you."
Psalm 34:18 "The Lord is near to those who have a broken heart, And saves such as have a contrite spirit."
Psalm 22:24 "For He has not despised nor abhorred the affliction of the afflicted; nor has He hidden His face from Him; but when He cried to Him, He heard."
Jeremiah 29:11 "For I know the thoughts that I think toward you, says the Lord, thoughts of peace and not of evil, to give you a future and a hope."
1 Peter 5:10 "But may the God of all grace, who called us to His eternal glory by Christ Jesus, after you have suffered a while, perfect, establish, strengthen, and settle you."
Jeremiah 17:14 "Heal me, O Lord, and I shall be healed; save me, and I shall be saved,
for You are my praise.
Joel 2:25-26 "So I will restore to you the years that the swarming [a]locust has eaten….
You shall eat in plenty and be satisfied, and praise the name of the Lord your God,
who has dealt wondrously with you; and My people shall never be put to shame."
Ezekiel 18:32″ For I have no pleasure in the death of one who dies,' says the Lord God.' Therefore turn and live!'"
Psalms 71:20-21 "You, who have shown me great and severe troubles, shall revive me again, And bring me up again from the depths of the earth. You shall increase my greatness, And comfort me on every side."
2 Corinthians 13:9-11 "For we are glad when we are weak and you are strong. And this also we pray, that you may be made complete. Therefore I write these things being absent, lest being present I should use sharpness, according to the authority which the Lord has given me for edification and not for destruction."
Isaiah 40:31 "But those who wait on the Lord shall renew their strength; they shall mount up with wings like eagles, they shall run and not be weary, they shall walk and not faint."
Psalm 61:1-2″ Hear my cry, O God; attend to my prayer. From the ends of the earth I will cry to You, when my heart is overwhelmed; lead me to the rock that is higher than I."
All the verse noted can easily be seen in full online on Bible Gateway.