Writing funeral thank you notes can be challenging at a time you are overcome with grief. However, you will want to express your appreciation to those who sent flowers, offered condolences and kind words, brought food, sent a sympathy card or message, or even attended the funeral.
When you are thanking those who offered condolences, attended the funeral, or gave you cards or gifts, a personal message is always ideal. It can be helpful to see example funeral thank you cards to inspire you.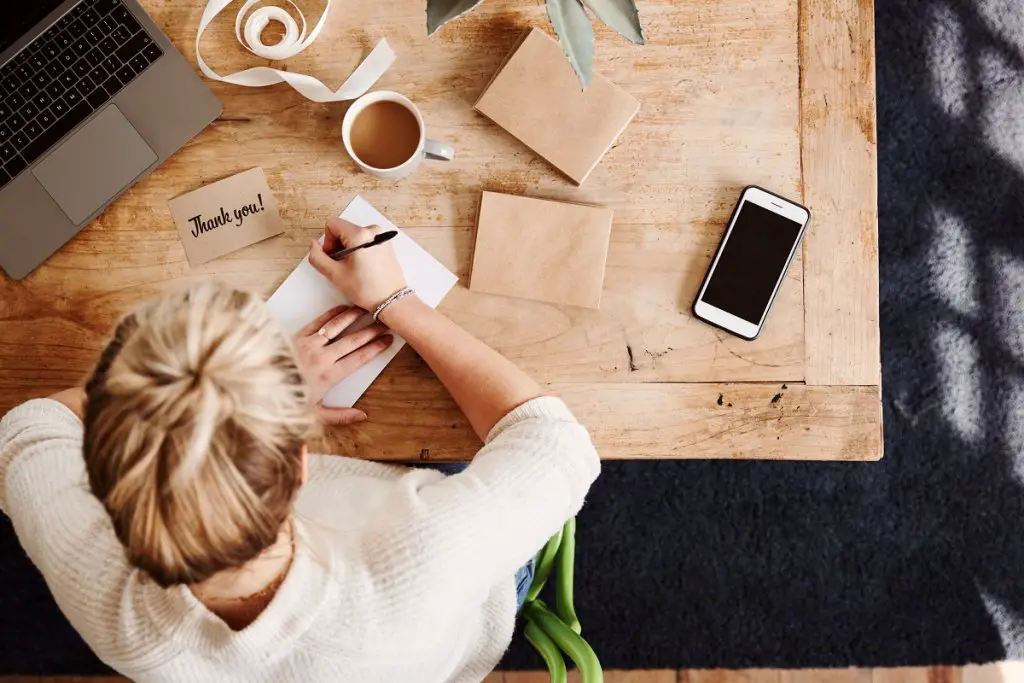 What To Say In Funeral Thank You Notes?
Ideally, you write personalized funeral cards based on what each person did for you or your family. You can start many of the cards in the same way, with a, "Thank you so much for attending ___'s memorial service," and then add something personal about the kind words they shared, the beautiful flowers they sent, the food they brought, or the generous donation they gifted to a foundation in your loved one's name.
Also, don't forget to think beyond the funeral. A personal note to close friends or neighbors who watched your children, walked your dog, or watered your plants while you were at an out-of-town funeral is appreciated as well.
As far as the format goes, your thank you card should open with a salutation, such as, "Dear ____," then go on to say thank you and tell them how much their actions meant to you, how helpful they were, or how their words and presence brought you comfort, etc. Close with an appropriate phrase, such as, "All the best," warmest regards," or "Many thanks." Finally, sign the card from you or your entire family as appropriate.
How Quickly Should You Write Thank You Notes After A Funeral?
There is no hard and fast rule for how quickly you write thank you notes after a funeral, but you should shoot to have them done within a couple of months. The sooner you get them done, it's one less thing weighing on your mind during an already difficult time.
Keep in mind that you're not required to send a thank you card to everyone who attended the funeral. If it's too overwhelming to thank everyone personally, it's ok to thank most people more casually, either in person or via phone or text. You can reserve formal thank you cards for people who sent flowers, made donations, brought meals, or did something above and beyond to help your family. The funeral director, pallbearers, and anyone who performed a service, such as a musician, should also receive personalized thank you notes.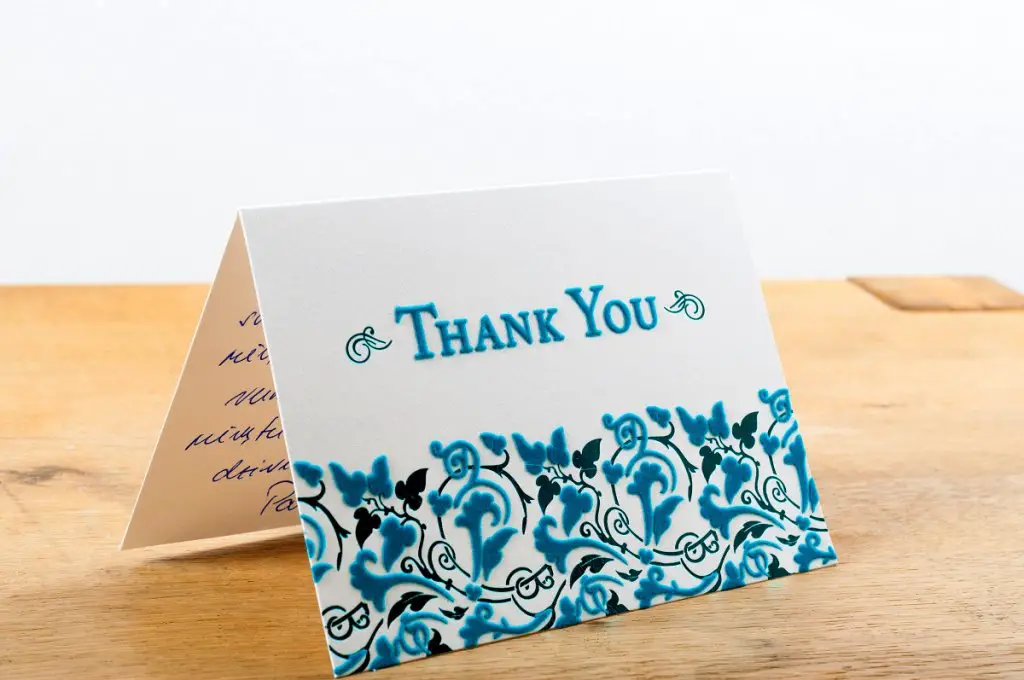 Should You Send Pre-Printed Thank Yous?
While it can be exhausting to write a personal note of thanks, it really is preferable to pre-printed thank yous. If you absolutely can't bring yourself to write cards, there are many websites where you can personalize and order printable cards. If you go this route, writing a short personal note on the back of the greeting cards is still recommended – especially if the person did extra.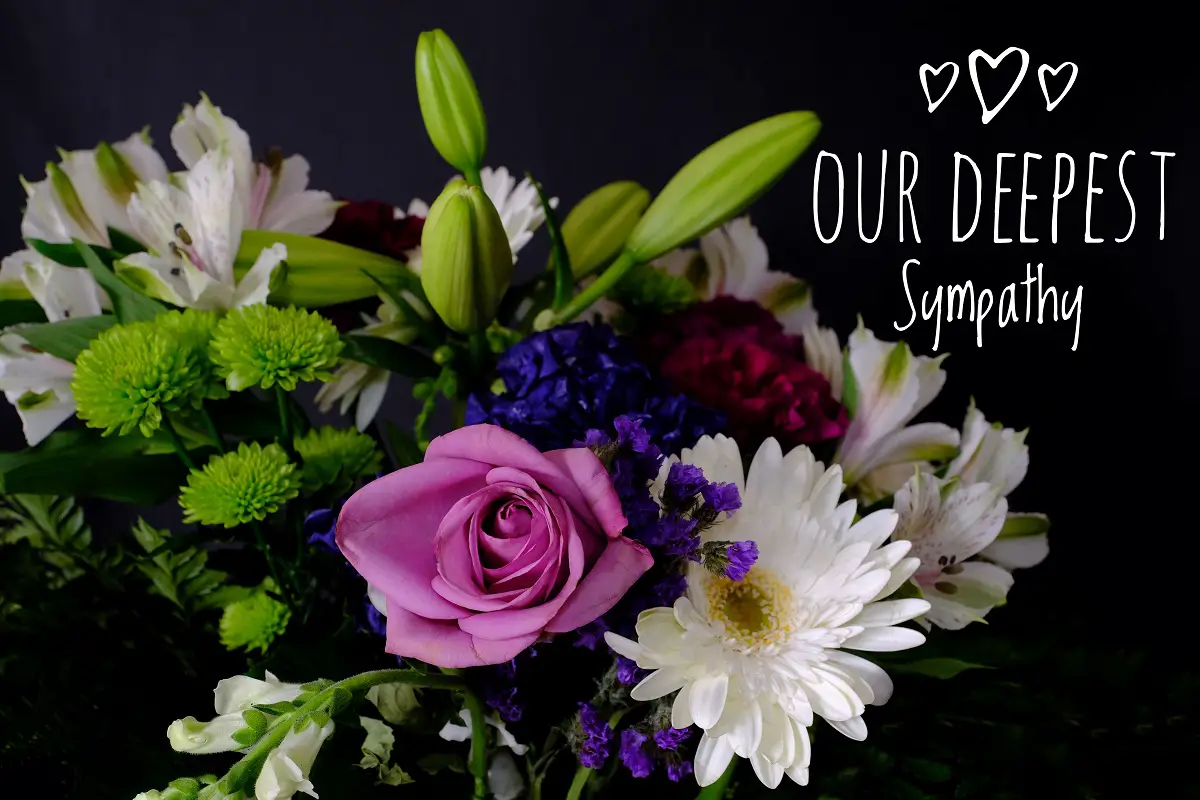 How Do You Say Thank You For Money At A Funeral?
If a friend or family member makes a monetary donation at the funeral – either to a charity, foundation, or to the family directly to help with expenses – it's essential you send a personal thank you note.
Here are some ways you can say thank you for money at a funeral:
"Thank you so much for the generous donation you made to ___ foundation. That was very thoughtful of you, and our family is so grateful to call you a friend."
"We can't thank you enough for the amazing contribution to ___. It makes a huge difference for our family, and your support has helped us through this difficult time."
"Your generous donation has truly helped ease the financial burdens placed on our family after ___'s sudden death. We can't thank you enough for your thoughtfulness."
"Thank you for the donation in loving memory of ____. Your generosity is appreciated more than you can imagine."
What To Write In A Thank You Note To The Funeral Home?
The funeral director and staff have a very difficult job working with grieving and emotional families every day. People in these jobs have to have an extraordinary amount of patience and compassion while multi-tasking to ensure everything is well-organized and treating the deceased and their family with the utmost respect.
You should absolutely send them a personal thank you card on behalf of your family as soon as possible after the funeral.
Here's an example of a thank you note to a funeral home:
"To the staff at ____ Funeral Home: Thank you from the bottom of our hearts. We appreciate the attention to detail and personalized care you gave to ensuring our father's final wishes were met. The entire staff was so helpful and friendly. While we know you guys do this every day, it really felt like they genuinely cared about our family during this difficult time. Our community is blessed to have ____ Funeral Home."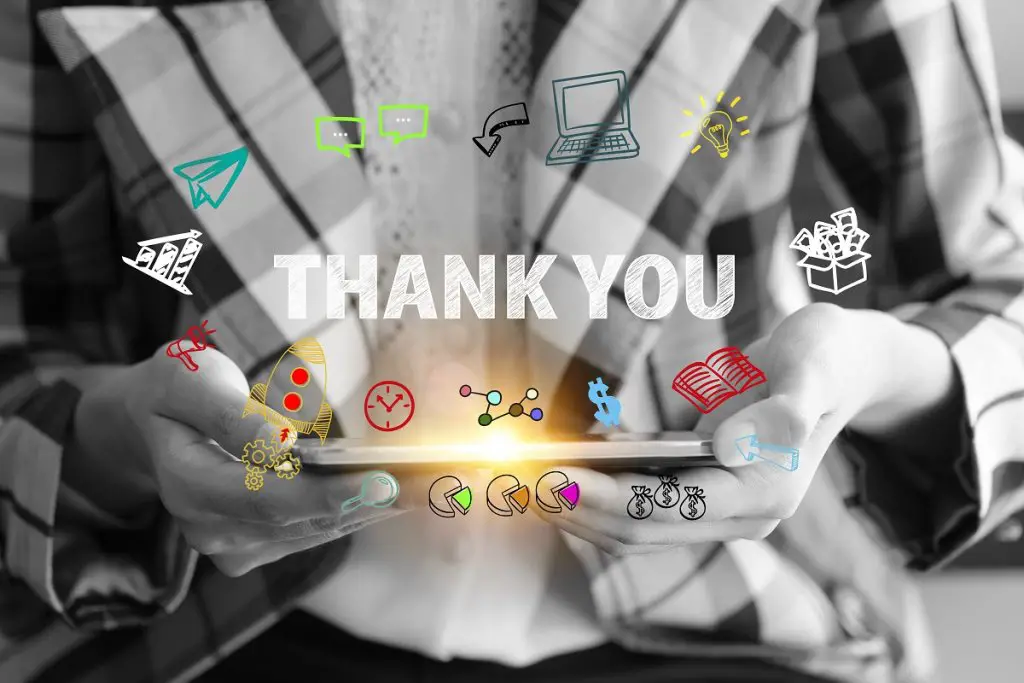 Can You Say Thanks In A Text, Email, Or Online Message?
While a handwritten note is preferable when it comes to sympathy acknowledgment cards, our digital world has made electronic forms of thank you notes more acceptable.
If you're going to send a text or online thank you message, the key is to still make sure it's personalized. If someone feels as if they are getting a generic copy-paste text message, you're going to come across as inauthentic. At the very least, make a phone call and thank someone in person – especially if they went above and beyond and helped your family in a meaningful way.