Funeral directors, also known as morticians or undertakers, provide all services necessary to transport, prepare the body, organize state and local death notices, coordinate funeral services, and console the grieving family and friends.
When you need the services of a funeral home to prepare the body of your loved one for burial or cremation, the funeral director may be the person you interact with when visiting the facility. Often the owner, the funeral director provides administrative services, coordinates personnel, and oversees all the funerals that take place. Depending on the size of the funeral home, the director might take an even more "hands-on "approach.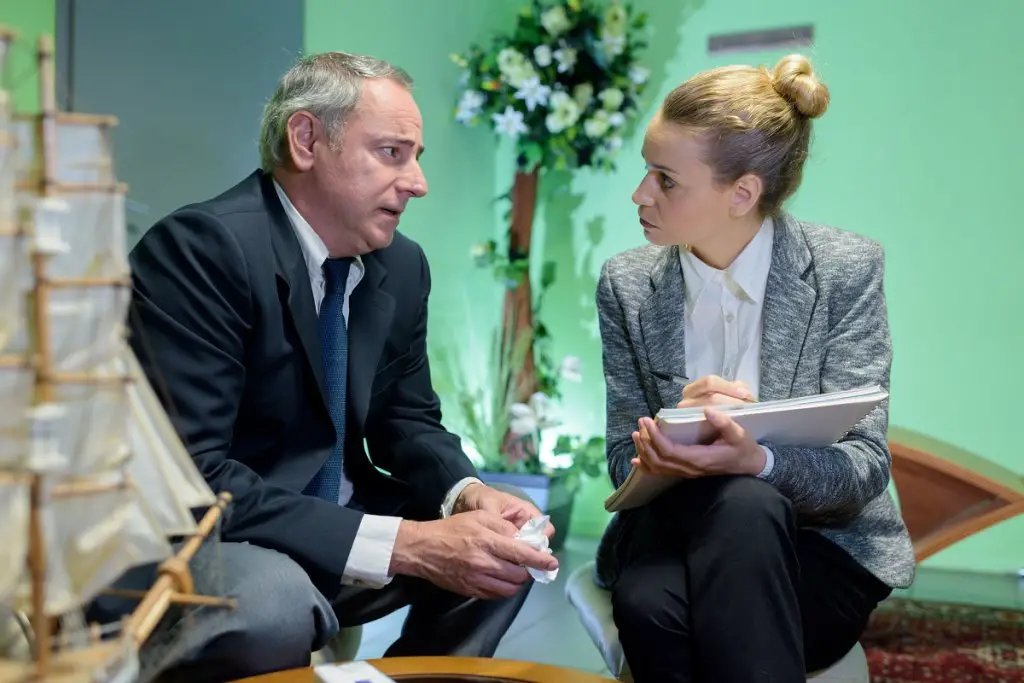 What Is The Role Of The Funeral Director?
A recent job posting from SHRM, the Society for Human Resource Management, describes the funeral director position as such:
"The Funeral Director will oversee, direct, and coordinate all aspects of funeral services, including body preparation, visitation, services, burials, and cremations while providing caring support and advice to families and friends of the deceased."
His duties might include:
Meeting with families about funeral arrangements
Discussing service options for preparation, display, and final disposition of the deceased's body
Disclosing cost options
Coordinating transport of the remains to the funeral home
Overseeing the embalming of the body
When necessary, making arrangements with the crematory if cremation takes place elsewhere
Instructing other personnel about times for scheduling purposes
Scheduling clergy and pallbearers
Arranging burial times with the cemetery and arranging for cemetery services such as opening and closing the grave
Overseeing preparation, dissemination, and filing of death notices, obituaries, and other paperwork to newspapers, media, and government agencies
Overseeing the funeral home budget
Depending on the funeral homes, some duties might be spread among other personnel with job titles such as Pre-needs Planning Specialists, Funeral Arrangements Supervisors, Funeral Attendants, and Embalming Technicians, but the overall responsibility always comes back to the funeral director.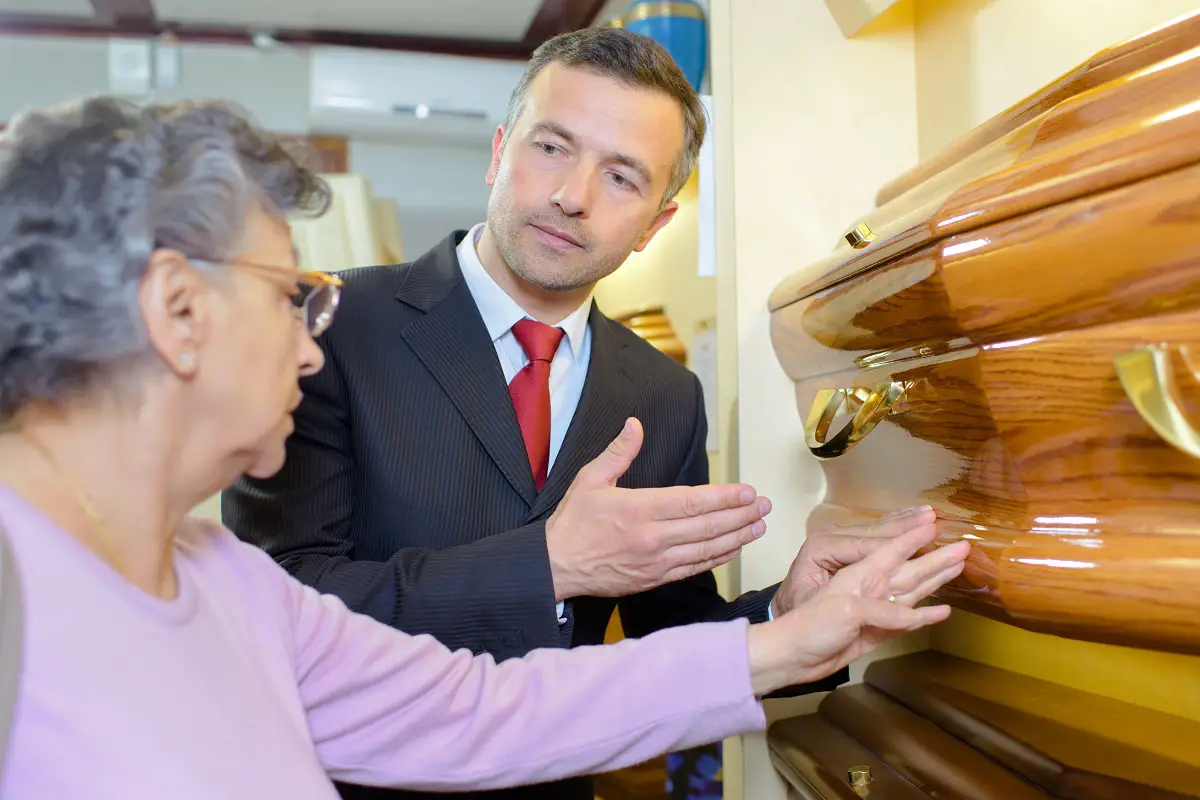 What Is The Difference Between Undertaker, Embalmer, Mortician, and Funeral Director
A funeral director might be referred to as a mortician, undertaker, or even embalmer. The first three titles overlap. The term "mortician" is often used in the United States and the "undertaker" in the United Kingdom.
Being an embalmer is not necessarily the same job, but often funeral directors are responsible for preparing a body and the embalming process that accompanies it. Even if a technician does most of the embalming, the funeral director might assist with dressing the corpse, beautifying it with cosmetics, and arranging it in the casket.
Multiple people may work at one funeral, and therefore, the funeral director may not be in charge of doing everything, but a mortician oversees every step of the process of making and carrying out funeral arrangements. Whatever the family needs, often the first person they turn to will be the mortician helping them plan their funeral or memorial service.
Most funeral directors own or work in family-owned homes and have additional morticians to assist them.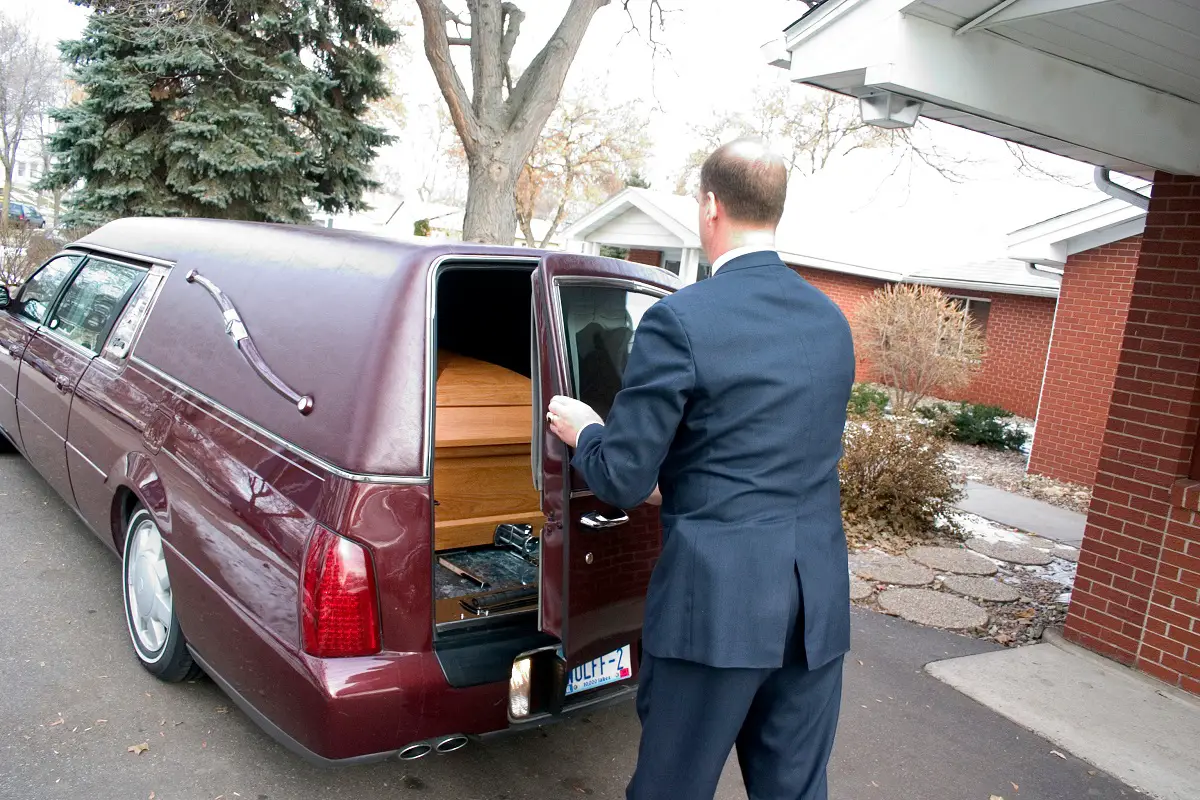 What Skills Do Funeral Directors Need?
Funeral directors are prepared for their jobs with an associate's degree or vocational school coursework after high school and certification in mortuary science. They must also be licensed by the state.
Anyone charged with managing all the details and budgets of funerals must be highly organized and good at the administrative aspects of the position. Funerals generate plenty of paperwork that must be completed correctly and in compliance with the multitude of laws regarding funerals, burial, and proper care of the human body.
They must be able to change hats quickly and go from being an administrator to someone who can assist with the technical aspects of preparing the body.
By far, the funeral director must have excellent customer service skills and be able to manage stressful emotionally-charged situations with empathy and sensitivity. Often, families are emotional and fragile, and it takes a skilled person to navigate those complex feelings and help facilitate a large public event like a funeral properly.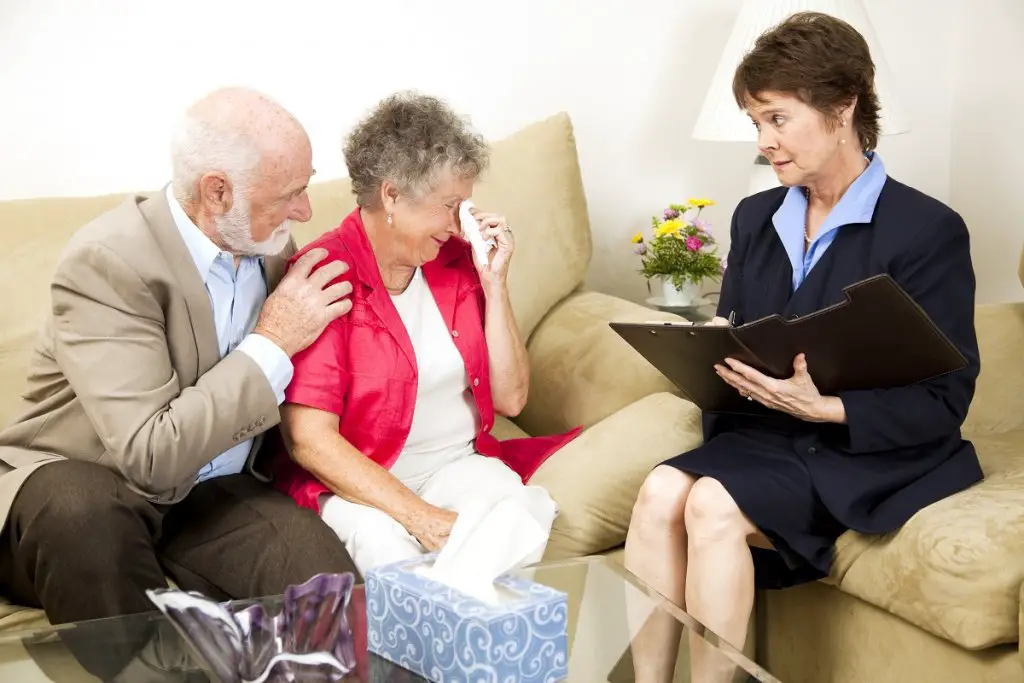 How Do Funeral Director Handle Grief?
Funeral directors often have to deal with grief and emotion all day long. As they console families and help handle the dead bodies of deceased loved ones, the job itself can be wearing. Often, funeral directors have to lay these feelings aside to do their job properly, but how do they deal with their emotions after they go home?
Especially after Covid, when many funeral homes with overwhelmed with clients and family members who had no one to turn to, many funeral personnel experienced "grief overload" and PTSD-type trauma from their jobs.
Often seeing a therapist or a counselor to help process and deal with these emotions can be beneficial to a funeral director. Regardless of the feelings or thoughts of a licensed funeral director, the job itself is by nature a difficult one to deal with at times. Handling grief in the healthiest way possible will always be a crucial part of being an undertaker.
What Is A Typical Day For A Funeral Director?
Funeral directing is a job filled with variety. An undertaker's day-to-day job is always flexible and dependent on the appointments and services that are due to be completed that day.
A typical day for a funeral director will vary depending on the scheduled services for that day. When a large funeral is scheduled for the day, he oversees last-minute checks on staging and transportation.
If the day is more flexible, often time will be spent preparing bodies for upcoming funeral services and also ensuring any embalming is done correctly to prepare for open casket showings or public viewings. Sometimes a body must be prepped for the crematory, or paperwork and compliance forms must be filled out.
At any time, the funeral director may have appointments with grieving family members who need to make funeral arrangements, discuss costs, or have a shoulder to cry on in their time of loss.
Is Funeral Directing A Well-Paying Job?
According to the compensation analysts at Comparably.com, the average Funeral Director & Mortician in the US makes $116,458 and gets an additional bonus of $6,425.
The compensation varies by area. Statistics gathered by the Bureau of Labor Statistics at bls.gov/ show that funeral director salaries dip to under $50,000 in central Kentucky but exceed $137,000 in San Francisco, where annual compensation s 18% higher than elsewhere in the US.
Funeral directors are in demand for full-time and part-time positions.
How Does The National Funeral Directors Association Help Funeral Directors?
The National Funeral Directors Association or the NFDA is a union of sorts for funeral directors. It is an association created to assist morticians with different facets of the job while providing opportunities for conferences and furthering education in the field. This is something that not every funeral director is a part of, and it is not the only association that is available.
The NFDA is the largest association for funeral directors to join, and it provides major benefits due to that. The organization offers health insurance, compliance forms, training, and discounts at participating stores and services.