Funeral flower arrangements are sent to the funeral home, crematory, or church for the funeral. Certain types of arrangements such as floral sprays and casket that are near the body should only be sent by the family or those close to them. The arrangement can include many types of flowers and often follow a color scheme.
For many funerals, sending flowers to the funeral home or church where the funeral service will be held is acceptable and appreciated. Funeral sprays and other types of arrangements make a memorial service quite beautiful. Even if you are not local and cannot make the funeral and visitation, you can arrange funeral flower delivery remotely.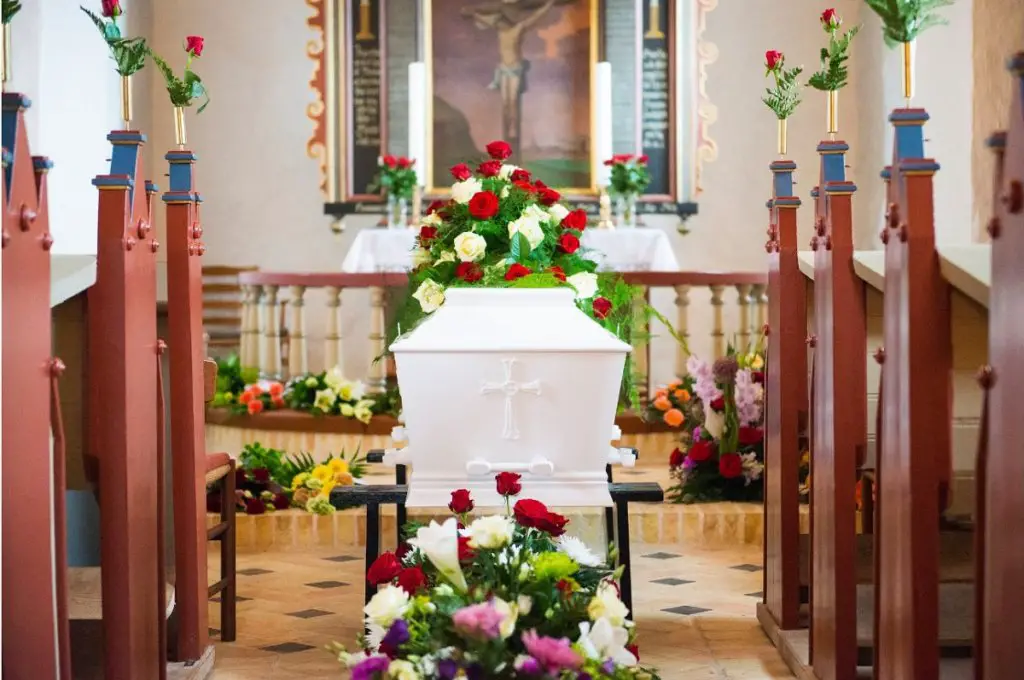 Why Send Funeral Flowers & Funeral Flower Arrangements
It can be difficult for us to express exactly how we are feeling as we mourn the loss of a loved one. Sending bouquets of flowers is a lovely way to pay our condolences in a non-verbal manner. Flower delivery, either to the funeral home, church, or home of the grieving, helps in a few ways.
Beautiful floral arrangements can be used to cover the casket, arranged around the casket at a funeral home, or just brighten up the home of someone grieving.
How Do Funeral Flower Arrangements Differ From Sympathy Flowers?
Funeral flowers are usually larger displays that are intentionally sent to a funeral home or church with the intention that the flowers will be displayed for a wake, visitation, funeral, or all of the above. They can be made up in a variety of ways. Your local florist will have suggestions if you are at a loss as to what kind of arrangement might be most appropriate.
Sympathy flowers are something much smaller, typically a small bouquet, and they are sent to the home of someone who is grieving. A sympathy bouquet might be sent to the home of a family member a few days after the funeral as they work through the difficult time.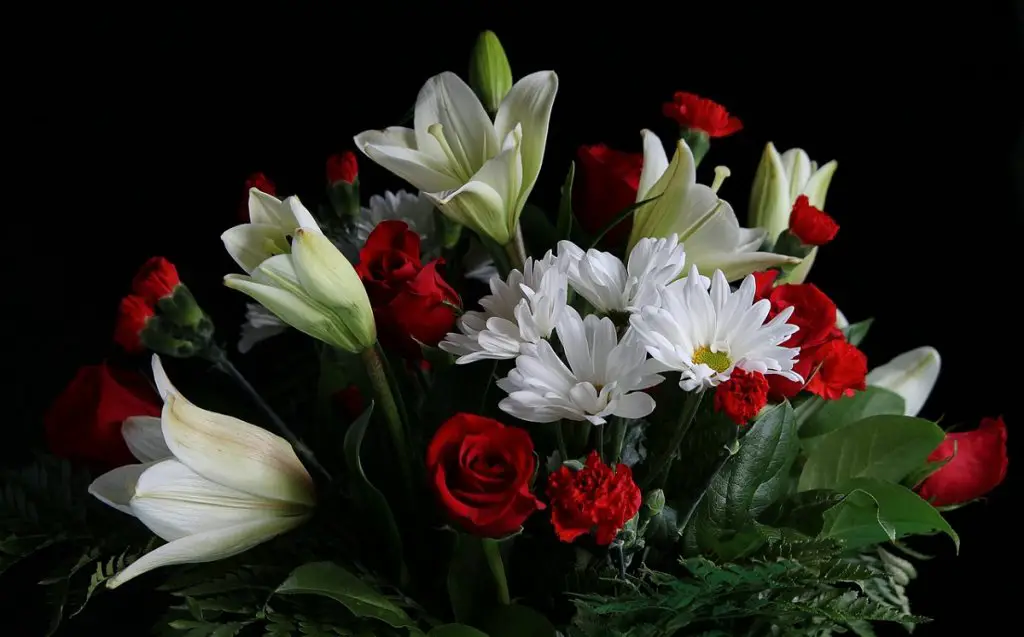 Types Of Funeral Flower Arrangments?
Wreaths: There are many types of funeral wreaths. You can send a standing wreath or one on an easel. They are beautiful and can be made of a variety of different flowers.

Casket Sprays: Casket sprays are the arrangements that are made specifically to adorn the top of the casket. These displays can be made in any type of flower, such as roses or carnations, and they often have a ribbon on them, such as "Grandfather" or "Husband."

Standing Sprays: If you are looking to send a funeral flower arrangement that can stand on the floor near the casket, a standing spray is an excellent choice. These can be made in many different shapes and themes, which makes them versatile.

Bouquets: You can send a simple bouquet of flowers to express your sympathy and condolences. Red roses are a simple and beautiful option.

Crosses: As you have probably figured out, a flower arrangement can be made in a multitude of shapes, and a cross is a popular choice for a funeral.

Sympathy Plants: Sometimes, people want to send a plant instead of sending flowers. The most popular plant to send to a funeral is a peace lily. They are a very nice plant and also are fairly easy to grow, so your recipient does not have to have a green thumb. For variety, opt for a dish garden.

Sympathy Baskets: An interesting option is to send a flower basket. This can be a floor basket or something that would be set on a pedestal.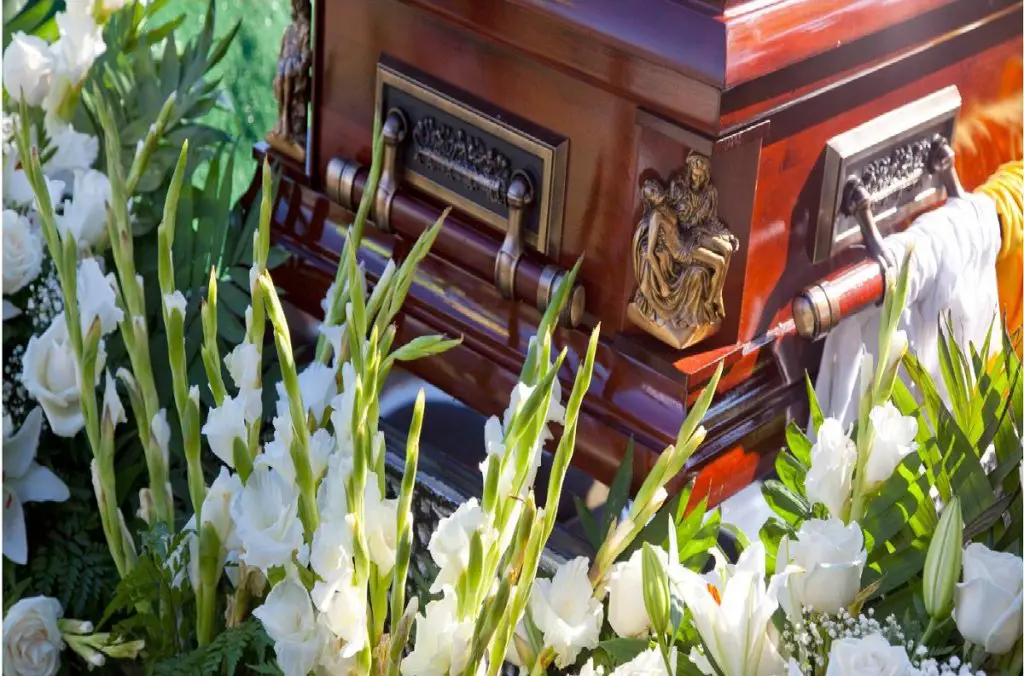 Flowers Used In Funeral Flower Arrangements
There are many different flowers used in arrangements for funeral flowers, all of which would make for outstanding funeral floral arrangements. Some examples include:
Red Roses
White Roses
Pink Roses
Orchids
White Lilies
Chrysanthemums
Hydrangea
Mums
Daisies
Gladioli
Who Should Send Funeral Flower Arrangements?
Flowers to be put in a casket spray are typically chosen and sent by the immediate family. Unless this describes you, you should choose another option.
Anyone who is a family member or close friend of the deceased can send funeral flowers. What you choose is really up to you. Sometimes the type of relationship you have will help determine what type of flowers you want to send.
If you are actually not close to the deceased but are close to a family member of the deceased, you might choose to send a sympathy bouquet directly to their home.