At a time when family members are under stress making funeral arrangements, their decisions may be shaped by funeral misconceptions and myths, plus grief and emotion. Even if the funeral director is sincere and helpful, it best to know the facts before committing to the arrangement and paying too much.
When a loved one dies, the family members who make the funeral arrangements suddenly find themselves in a vortex of grief, stress, and ritual.
Time and money may be short, and suffering people may operate under common funeral misconceptions that can get them over budget yet fall short of what the deceased might have wanted.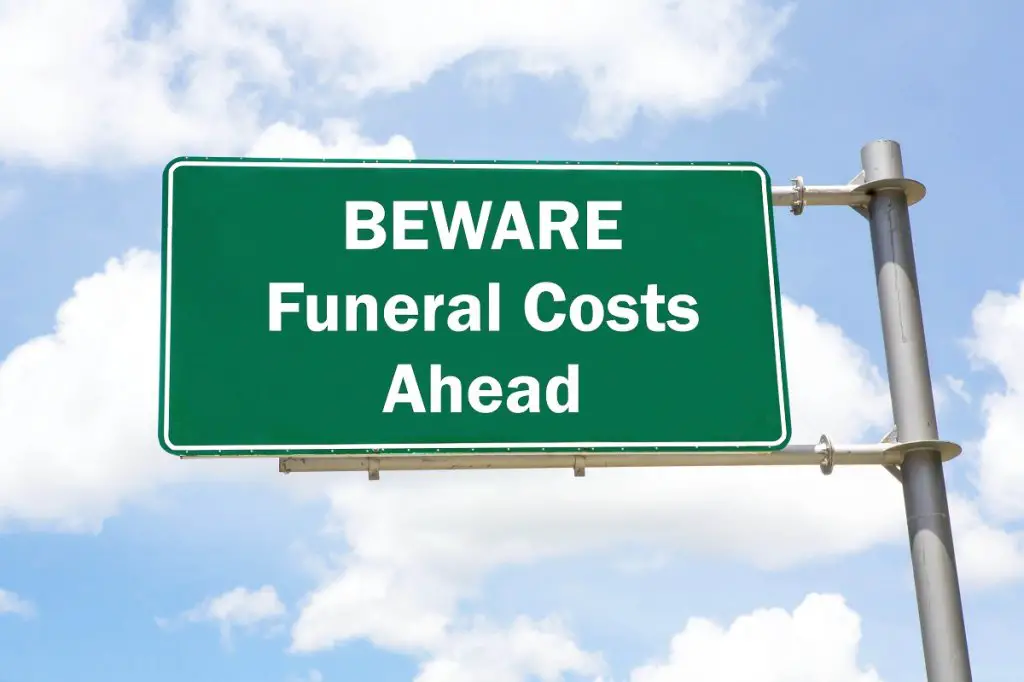 The procedure for planning a traditional funeral usually includes these steps:
Call the funeral home, where the funeral director will work with you to plan the service.
Discuss whether cremation or traditional burial is the best option.
Arrange for a cemetery plot if the deceased did not purchase a lot he pre-planning.
Select a casket if needed for the viewing and burial.
Agree to embalm the body.
While many families willingly go through these steps, many common misconceptions may cloud their thinking and cause them to spend more than they need to.
Common Funeral Misconceptions To Consider
Funeral homes are staffed with caring people who do their best to assist with the end-of-life disposition of the deceased person. Although legislation known as the Funeral Rule ensures that you are given correct information and transparent pricing, you may subscribe to common myths that frame your choices.
Where personalized funerals that may include at-home viewings, natural burial, direct cremation, and celebration of life events may be more in line with what the deceased would have wanted, you may fall prey to funeral myths.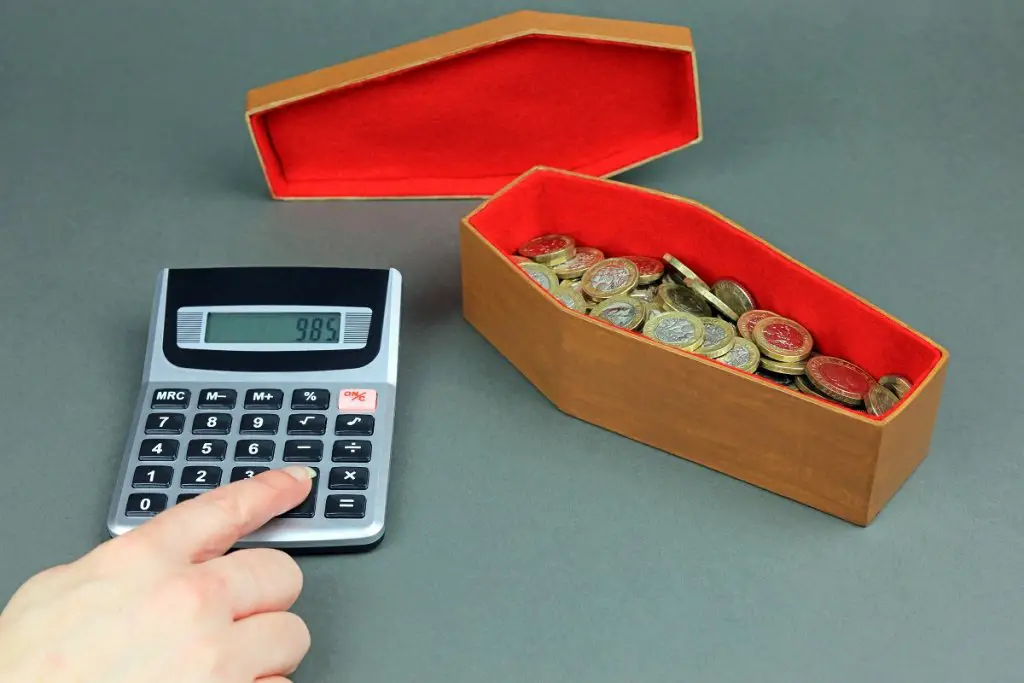 Paying Funeral Expenses

1. Pre-paying funeral expenses sounds like a great idea to save a family from paying out-of-pocket costs after death.
Funeral homes are supposed to put funds for pre-payment in a trust, but embezzlement of funeral home funds has been an issue that has left families unprotected in times of need. If someone moves out of the area or changes from traditional burial to cremation, they may be out of luck or have to pay to make changes.
In addition, at least 20 items are not covered in pre-payment plans. Autopsies, casket upgrades, clergy honoraria, death certificates, death notices in newspapers, flowers, crematory fees, or grave openings are typical examples of what the family must pay.
2. Life insurance should cover everything.
Life insurance may cause a problem if you have to apply for Medicaid. It may be an asset you have to cash in to qualify.
Pre-payment pre-planning should be carefully thought out with your financial advisor.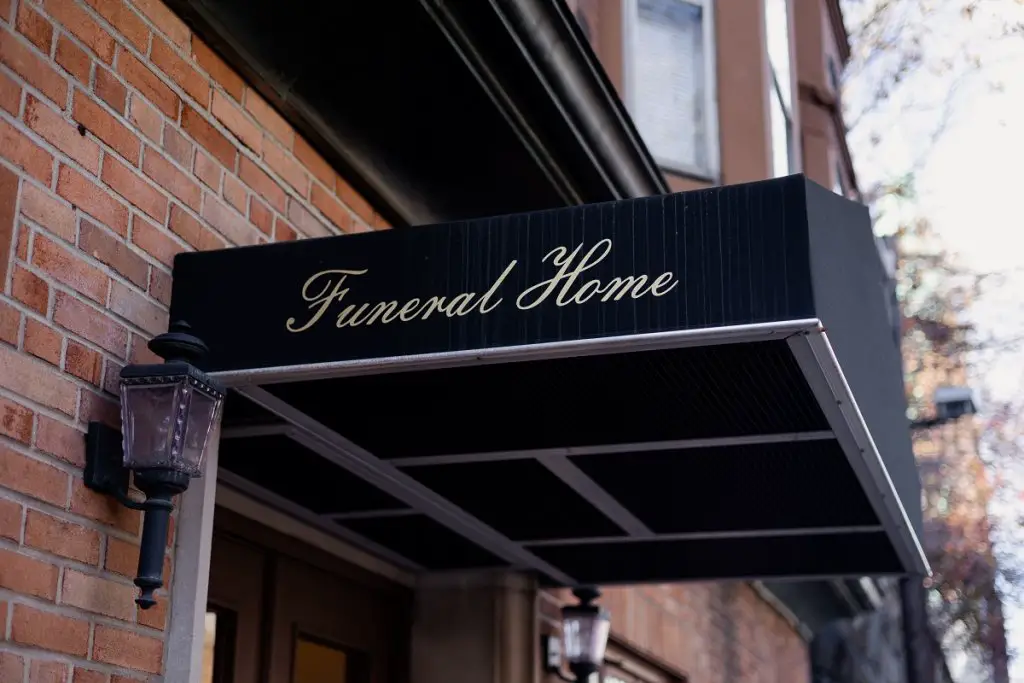 Preparation Of The Body
3. You need to arrange a burial through a funeral home.
A funeral home is a useful ally in funeral planning and execution. The funeral director and his staff will advise the family, orchestrate and supervise viewings, make arrangements with the cemetery, crematory, and other vendors, place obituaries, and transport the body in the hearse several times throughout the process. They even process paperwork for death certificates and some benefits.
Using a funeral home is handy for most families, but only nine states (Connecticut, Illinois, Indiana, Iowa, Louisiana, Michigan, Nebraska, New Jersey, and New York) require it. If you want to have a home funeral where you prepare and bury the body yourself or with the help of a home funeral advisor or a "death midwife," you can do so.
Some families want to take care of everything until the body is ready to go to the cemetery. Some prefer to arrange a hybrid funeral, where the funeral home steps in only for transportation and may file the paperwork.
The Home Funeral Alliance is a reputable source when organizing a home funeral.
4. You must have the body embalmed.
Most states have no requirements that the body be embalmed for the first 24 hours, and many only require refrigeration after that. You can usually do so without penalty if you want to submit your loved one for direct cremation or natural burial. Embalming may be necessary if the body is moved across state lines.
Where embalming becomes an issue is when there will be a public viewing. No federal law requires it, but most funeral homes do for health, safety, and liability issues. Embalming also keeps the body presentable for a few days.
Part of the objection to embalming is that the process uses toxic chemicals. New methods employ biodegradable chemicals, but not all funeral homes use them. For home viewing, dry ice can keep the body viewable for 48-72 hours.
5. You must buy a casket from the funeral home.
Unless the body is wrapped in biodegradable material, a coffin is usually necessary for burial. However, you need not buy this from the funeral home.
Vendors like Amazon, Costco, and Walmart offer various caskets they can quickly deliver to the funeral home. The funeral home must permit the use of outside caskets.
Before visiting the funeral home and settling upon an available casket, you should look online for pricing and availability.
6. Viewing the body is necessary for closure.
How people see the need to view the body after death is an individual matter. Some people do not want to be displayed or have their loved ones laid out. Many who come to a wake or viewing greet the family but avoid looking at the corpse.
A viewing adds to the funeral cost, so if having yourself or your loved on display does not matter to you, you can save money. What you need closure from is the death of your dear husband, sister, or friend which seeing the dead body for a few hours more might not address.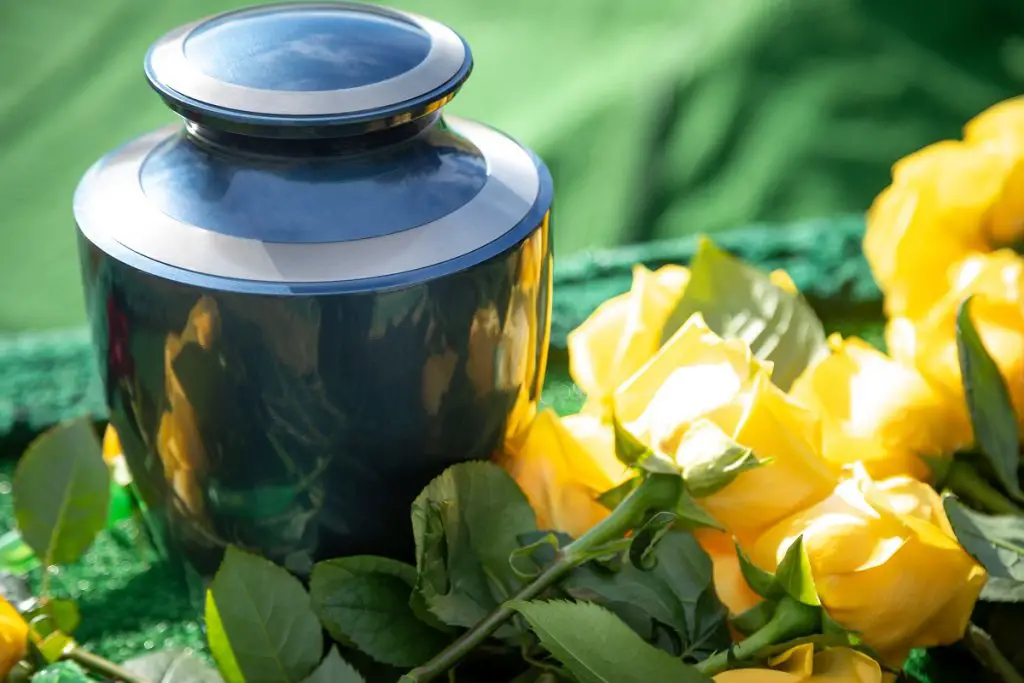 Cremation
7. If you choose cremation, the deceased will be reduced to ashes.
The cremation process reduces the body to bone fragments which are sifted to remove metal from tooth fillings and joint replacements and pulverized in a homogenizer so that the cremated remains are the consistency of aquarium gravel.
8. You must purchase a coffin for direct cremation without a viewing.
Though a body is put in cardboard, wicker, or wooden box for the process, you do not need to purchase the same type of casket you would use for viewing or burial. These containers have metal that is not desirable for cremation.
9. You must buy an urn for the cremated remains
Many people buy an urn for display at home or in a columbarium, but this is a preference, not a law. The crematorium gives the family the remains in a plastic bag or a box that can be buried on private property or scattered in a favorite location.
10. You cannot have a funeral for your cremated loved one.
Cremation only alleviates the need to inter a whole body, not its final disposition. A family can hold a funeral or memorial service before or after the process is completed. Most major religions now accept cremation and may require the cremains to be present in the funeral service. Some even mandate burial rather than home display or dumping them in the lake.
The cremation service needs to be no different than any other funeral sendoff.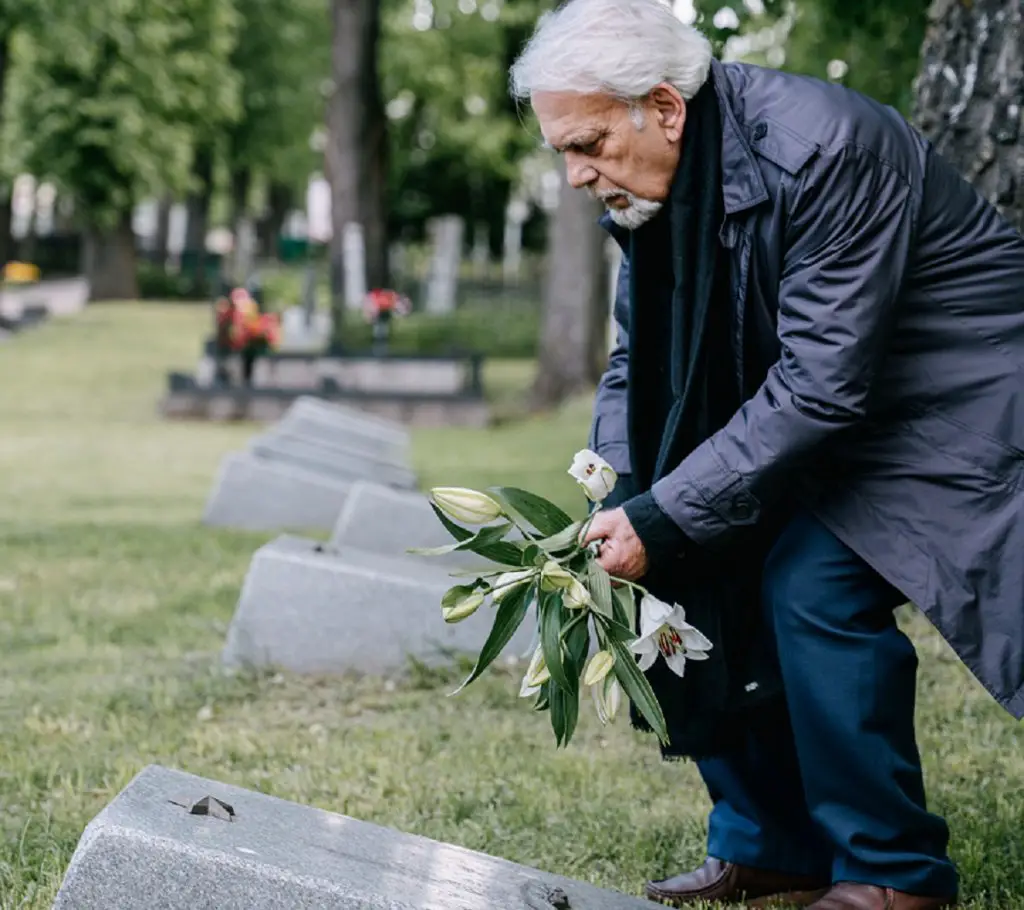 Burial
11. You must have the body buried in a cemetery.
The laws about burial location vary by state. Only Washington, California, and Indiana prohibit home burial entirely, while Michigan, Iowa, Nebraska, Illinois, Louisiana, Alabama, New York, Connecticut, Rhode Island, and New Jersey permit it if a funeral director is involved.
Local laws may require permits and specify grave requirements for home burial.
As with other laws regarding home funerals, the Home Funeral Alliance gives a state-by-state listing of burial requirements.
12. You can preserve the body longer with a protective gasket on the casket and the vault.
All dead bodies decay in time regardless of the measures used to preserve it after death. There is no benefit to adding costly features that deter deterioration, although the gasket extends the life of the casket. One advantage is that embalming fluid toxins do not infiltrate the soil.
13. If you bury the body or cremains, you must enclose it in a vault at the cemetery.
A vault is a concrete grave liner with extra layers of polystyrene or metal built-in.
No state law requires a vault for the burial of the body, but some cemeteries require one in areas where the solid is less stable and the caskets are likely to sink. Grave liners are more than enough to prevent the coffin from sinking.
Some cemeteries require a vault to bury cremains, but this requirement is a moneymaker that violates the Federal Trade Commission (FTC) Funeral Law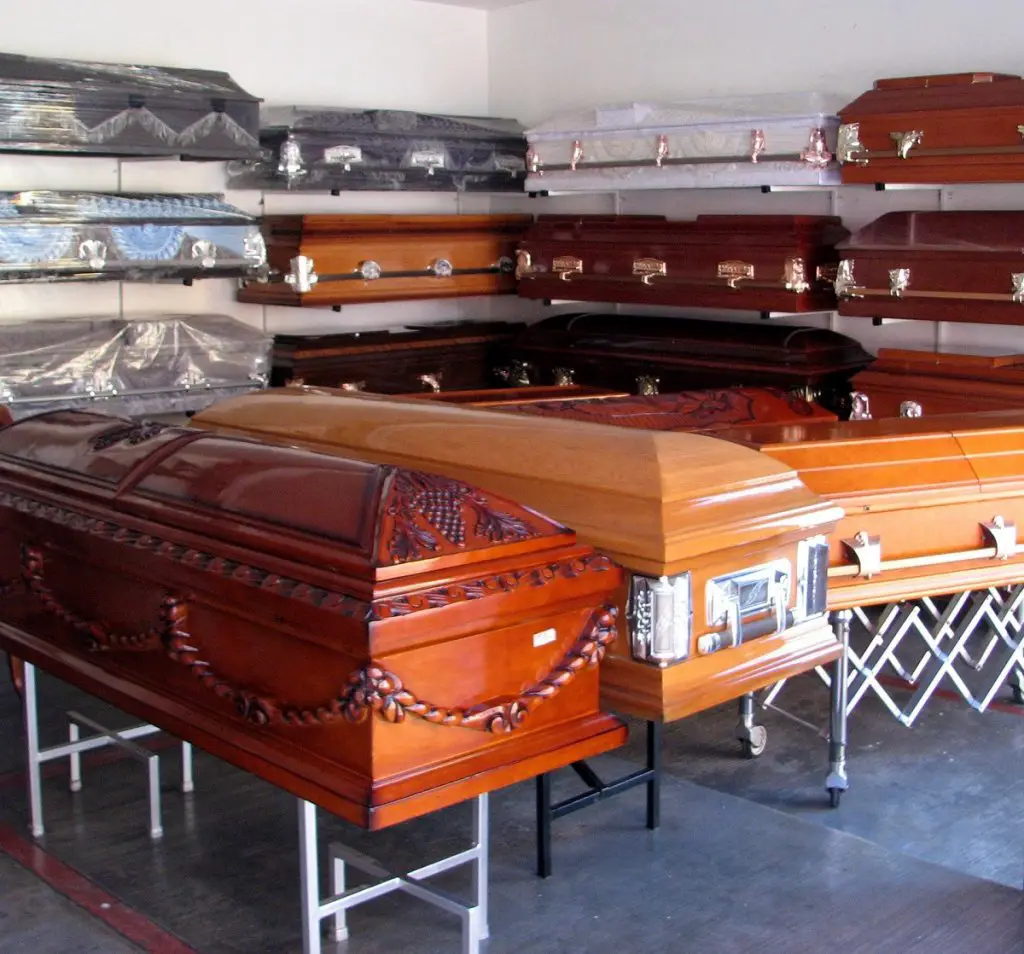 More Expense, More Love
14. You must spend a lot to create a fitting sendoff for your late spouse, parent, child, or sibling.
According to the 2021 statistics from the National Funeral Directors Association (NFDA), the median funeral cost has increased to $7,848, which is only 6.6% higher than five years ago. Meanwhile, the median cost of a funeral with cremation is $6,970, an 11.3% increase. State figures for total costs are much higher than the average in many states.
The funeral industry is a business like many others, so funeral homes (and related businesses) benefit when grieving families buy upscale coffins and other services from them. Families may come in with a budget for the funeral but may feel guilt over the deceased life or death or be upsold on the casket, burial clothes, printing, and more. At this challenging time, they may feel compelled to spend more than they can afford. Keeping within the budget is the best way to honor your loved one.
The Funeral Rule passed in 1984 and amended in 1996 requires that funeral homes present their costs and terms to grieving consumers. Most do this gladly, out of compassionate and professional ethics, but buyers of funeral services are still customers with rights they preserved even when they are not at their decision-making best.