Direct cremation is a cremation option where the body is delivered to the crematory and immediately cremated without a funeral service beforehand. This method of final disposition subjects human remains to intense heat until they are reduced to bone fragments and eventually into ashes.
More and more Americans are choosing cremation services over traditional funeral services because of their affordable price. Direct cremation is the most economical option as there is no need for a coffin, embalming, or many other services.
If you are making cremation arrangements following the death of a loved one, you need to consider direct cremation along with several other choices and make wise decisions during such difficult times.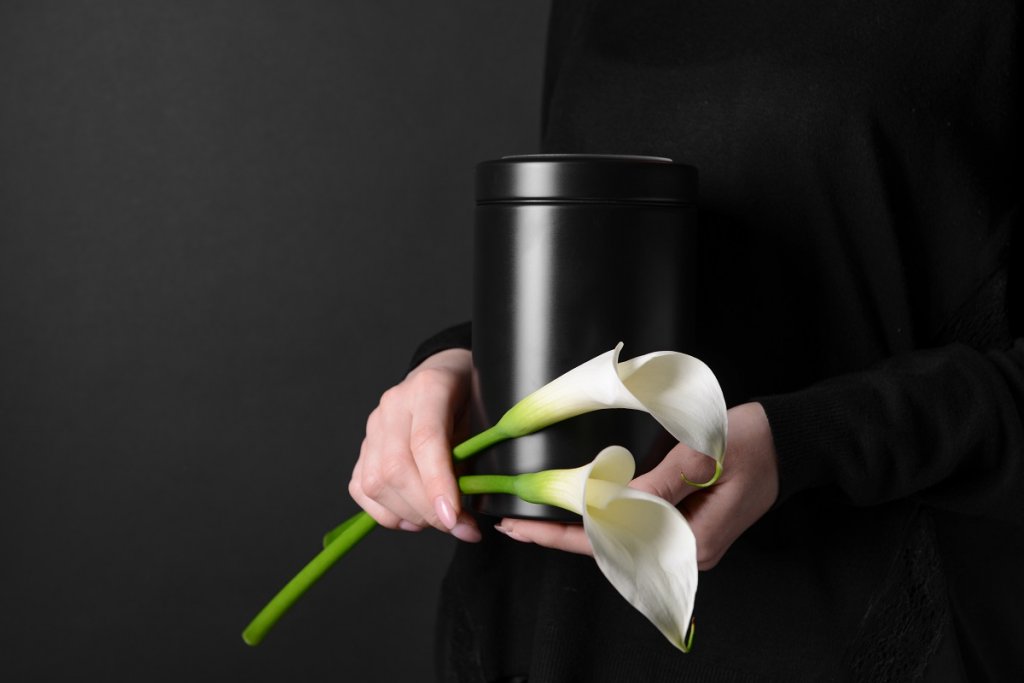 Arranging For Direct Cremation
You can arrange direct cremation with either a funeral director or cremation provider.
When the family coordinates with a cremation service provider directly instead of a funeral home, they bid goodbye to their loved one's remains at the place of death. The human remains are respectfully brought by the cremation staff to the crematory.
Also called simple cremation, direct cremation is a no-frills option. Funeral homes might offer you higher-cost cremation packages but must include direct cremation options.
Even at a crematory, services such as transportation, extended refrigeration, and immediate family member visitations may incur additional charges. The total package is still much less expensive than other options.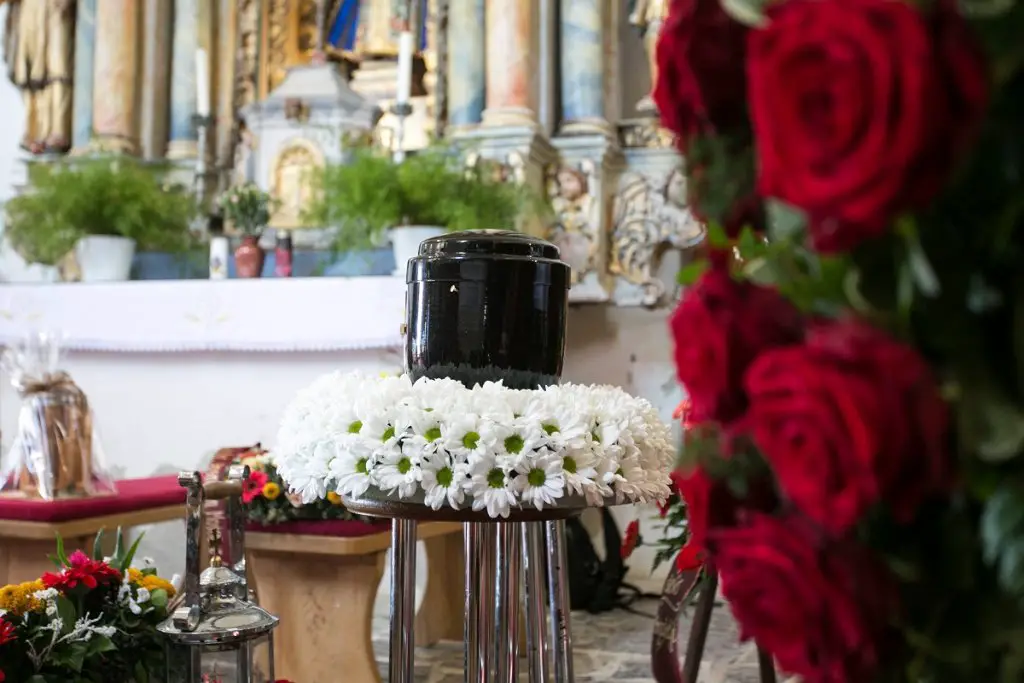 What Are The Other Types Of Cremation Services?
When planning a funeral, one big decision you and other family members must make while working with a crematory or funeral home is whether you want the trappings of a traditional funeral along with cremation services. There are several options for cremation aside from direct creation.
1. Cremation with a Traditional Service
Many families opt for a wake before cremating their loved one's body. This gives the family time to celebrate the life of the deceased together and follow certain family or religious traditions.
Cremation with traditional funeral services is often on top of the price list of cremation packages because it involves embalming, casket rental, and the cremation process itself.
2. Cremation with a Memorial Service
Funeral homes also offer cremation followed by a memorial service at a chapel near the crematory. The mourning family members can spend time together in prayer in the presence of the cremated remains of the deceased.
A cremation package with memorial service is more affordable than a traditional funeral, but there's a more practical choice if your family has a tight budget.
3. Cremation Services After Donating the Body to Science
Some people wish to donate their bodies to science following their death. If this is the case, specific tissues and organs will be used for research, tests, or experiments, and the organization will handle the cremation at no cost to the family or one's estate.
Most people interested in this option register before their death with a medical school, hospital, or research organization. If their health has changed by the time of their death, the facility might not accept the body, so the responsibility of cremation expenses falls back on the family.
After death, the family can try to find an interested facility that might want the body for research.
In the video below, Funeral Fundamentals' expert Jeff Lemley discusses all the cremation options before, during, and after the process itself, including private viewing, cremation containers, and ashes of the loved one.
What Is The Direct Cremation Process?
This low-cost cremation is a form of direct disposal funeral because there is no viewing, funeral services, or memorial services before the cremation. This method of final disposition immediately subjects human remains to intense heat until they are reduced to bone fragments and eventually into ashes.
Here's an overview of the direct cremation process after the human remains are brought to the crematory:
The cremation staff performs an identity check. State laws vary, but the crematory must record the death, receive a signed authorization form from an authorized representative of the deceased, and obtain a burial transit permit from the registrar of the county in which the death occurred.

The body is prepared for cremation. Jewelry and medical devices such as pacemakers, prosthetics, pins, or screws in the joints are removed to prevent explosions and other reactions in the cremation chamber.

The deceased is placed in a cremation container which can be a cardboard or wooden box or tray.

The body enters the cremation chamber, where it is subjected to heat as high as 2,000 degrees Fahrenheit. After a few hours, only bone fragments remain.

Cremated remains (cremains) are collected and ground to seven to eight pounds of gray ash that are the consistency of aquarium gravel.

The cremated remains are placed in a temporary urn and returned to the family.
What Are The Benefits Of A Direct Cremation?
Direct cremation is a straightforward process that appeals to families who want a simple form of end-of-life service for their dearly departed. Here are some benefits of direct cremation:
Eliminate costs: You do not have to worry about expensive caskets, embalming, viewing chapel fees, burial plot, or headstone, among others.

The cremains, or cremated remains, are portable: Family members can easily transport the remains of their departed loved ones in case they need to move to another location.

Direct cremation is more expedient: It requires less time commitment and is helpful if the surviving family members live far away, are ill, or are physically challenged.

Offers a variety of disposition options: You can keep the cremated remains in an urn, bury them later, scatter the ashes in a location special to your loved one, or create jewelry containing some of the ashes for a lifetime of memories.
Do You Need A Coffin For A Direct Cremation?
You are not required by law in any state to buy a coffin or casket for cremation. However, the crematorium might require an alternative cremation container made of combustible materials such as plywood or rigid cardboard for the process.
What Do You Need To Do To Prepare For Direct Cremation?
While direct cremation is a low-cost cremation, providers still follow all existing local laws. State laws vary, but the crematory must record the death and make sure other required paperwork is done.
A next of kin is usually responsible for authorizing a cremation. You or another next of kin will be the authorizing agent who signs a cremation authorization form.
Certain states require the body to be seen by a medical examiner before cremation. The funeral director or crematory will help you file the necessary paperwork (i.e., death certificate, cremation permit, authorization form) for direct cremation.
Take note that a coroner or medical examiner may decide to skip certain protocols in situations where the condition of the deceased could threaten public health.
Most places usually have a 24 to 48-hour waiting period following someone's death before a body can is cremated. Temporary cold storage might be needed if there is a delay in fulfilling the requirements.
The direct cremation process begins once requirements are fulfilled.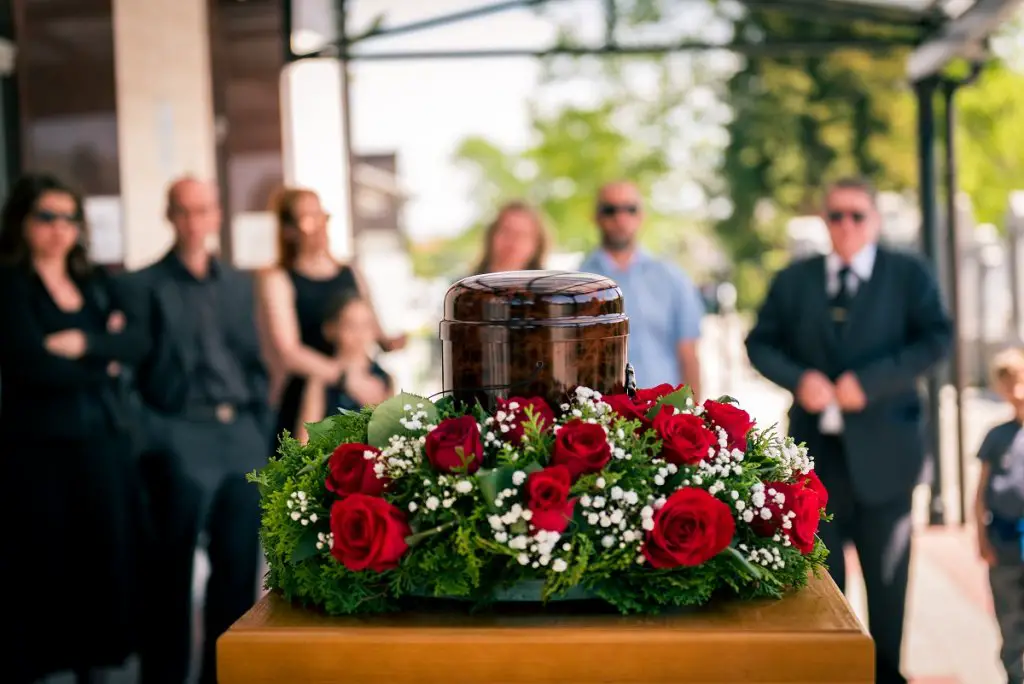 Finding The Best Price For Direct Cremation Cost
The biggest decision you need to make is choosing a direct cremation provider that fits your budget. O ten, local cremation service providers are cheaper compared to corporate funeral businesses.
Direct cremation prices may vary depending on where you are. Nationwide, crematory pricing starts at under $1,000 for direct cremation. In New York City, for example, prices start at around $550 for the most basic service. On the opposite coast, direct cremation in California may cost you between $1,300 to $2,300.
Typically, costs range from $2,000 to $5,000 when using a funeral home.
What Is The Cost Difference Between Direct Cremation And Traditional Funeral Options?
In contrast to thrifty direct cremation, the median cost of a funeral with cremation is pegged at around $6,970, according to the General Pricelist Study by the National Funeral Directors Association (NFDA).
Meanwhile, the median cost of a funeral with viewing and burial is $7,848. T e total rises to $9,420 when you include the price of the vault.
The cost of a burial plot, opening and closing the grave, and the headstone can add thousands of dollars more to the price. If cremains are buried or even displayed in a columbarium, these charges will raise the cost of any cremation.
Who Decides Which Type Of Cremation To Use?
The family or the closest kin decides which type of cremation to use.
The passing of a loved one is an emotional experience and could be a financial burden as well, do what's most comfortable for you.
Direct cremation allows you to grieve properly without worrying about funeral costs that might take you years to pay.