Sending flowers is an appropriate way to express sympathy and condolences after someone dies. They can be sent to the funeral home or to the home of a family member. The etiquette for sending flower arrangements varies according to the relationship to the deceased, their faith, and preferences.
When someone dies, finding the right words of sympathy can be difficult. The deceased might have passed away suddenly or after a lingering illness. They might have had a loving relationship with their family or been estranged. As a friend, boss, or colleague, they may have been pleasant to work around, fun to be with – or very difficult. Flowers can express condolences without question. Funeral flowers are a traditional way to address loss.
Why and how should you send a flower arrangement to the family after someone has died? What are the appropriate flowers to send?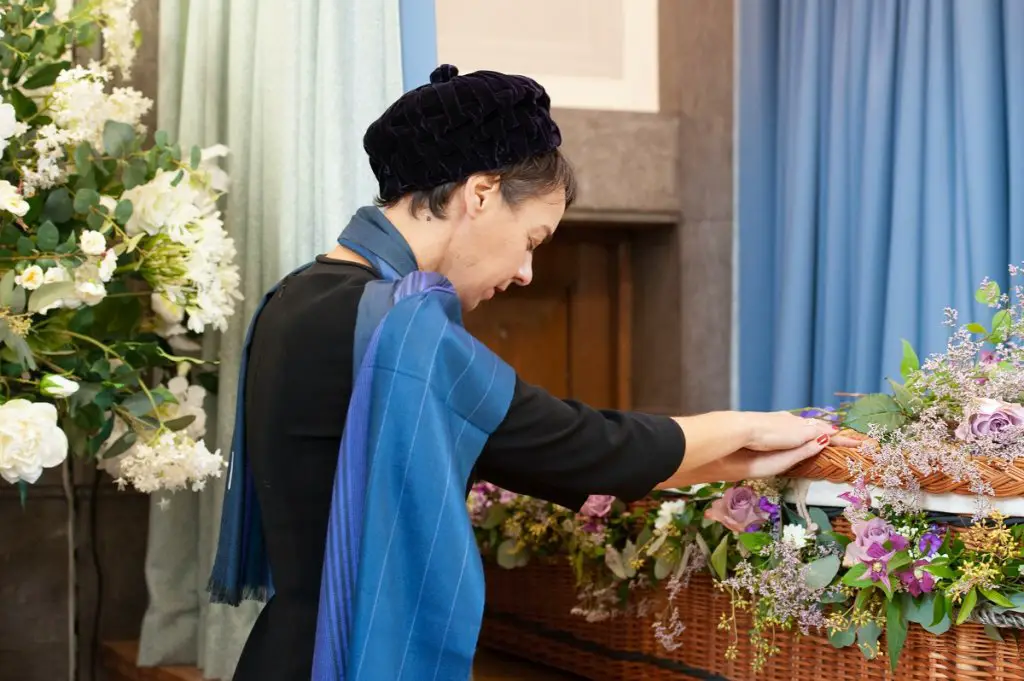 Why Send Flowers
Flowers have a beauty, softness, and strength about them that send a message of love and support to the living that contrasts with the starkness and sadness of death. Like people, flowers are fragile, but their lovely blooms offer hope to the living.
Since ancient times, flowers were sent to burial sites. In 1951, archaeologist Dr. Ralph Solecki discovered pollen and flower fragments at an ancient burial site in Iraq which showed that flowers were used at burial sites since at least 62,000 BC. From ancient times until the mid-19th century, when home wakes were popular, the lovely scent of the flowers also masked the odor of an unembalmed, decaying body.
The tradition persists, and flowers flood funeral homes and private residences to provide comfort after death.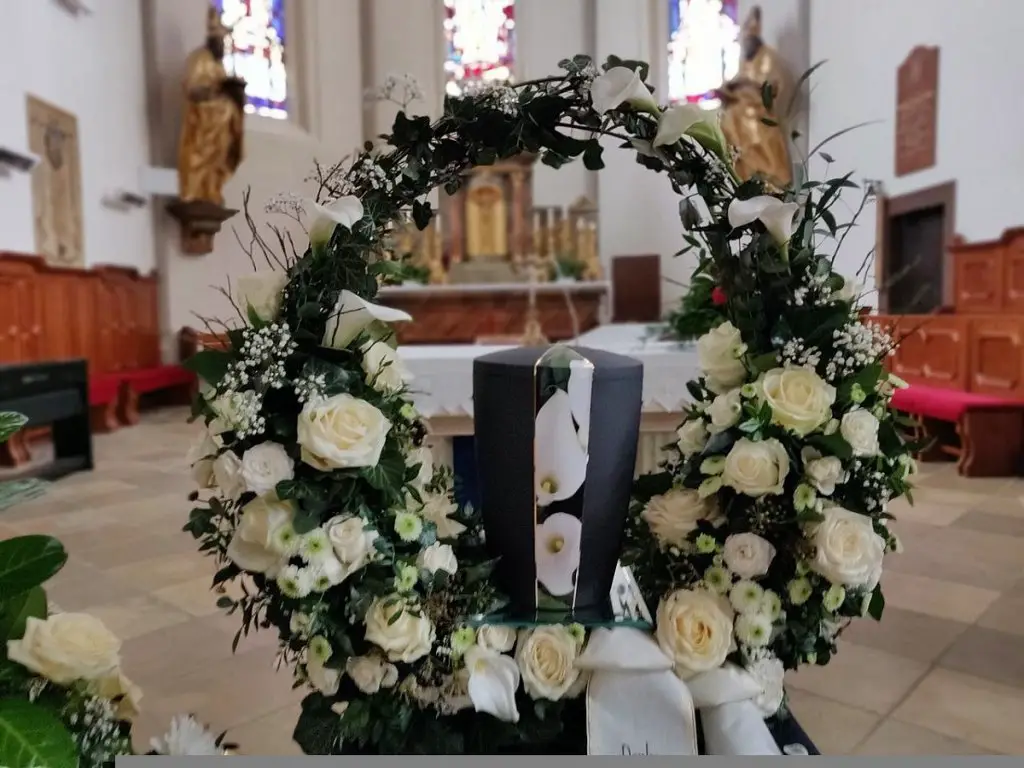 Funeral Flowers vs. Sympathy Flowers
Flowers sent after death can be for the funeral or for the family. Those sent to the funeral home may be taken on to the service. Afterward, the family can take them home, but many are large in size, so the funeral home staff may take them to the cemetery, leave them at the church, or give them to the funeral home to rearrange and drop off at a hospital or nursing home if the family does not want them.
Many smaller arrangements, baskets, and potted plants may be sent to the funeral home, but often go directly to the home of a family member. These sympathy flowers are a thoughtful reminder of the love and concern of the sender. They can be sent at any time. Since many funerals are overcrowded with arrangements used for a short time, flowers sent to a surviving relative are an ongoing remembrance.
Who Should Send Types of Floral Arrangements For Funerals
Florists offer several popular arrangements of funeral flowers. What is appropriate to send depends on the sender's relationship to the deceased. Only the spouse and other close relatives can place flowers on or in the casket of their loved one.
The funeral director will position flowers from other family, friends, and acquaintances so they radiate outward in a concentric ring.
Casket sprays are large arrangements of flowers that blanket the casket. A full-sized spray (or full couch spray) covers the casket in a closed-casket service, while a half-spray (or half couch spray) covers the lower half of a casket that remains open during services. A parent, child, sibling, or spouse usually purchases the spray.
Interior casket flowers also come from the immediate family.
Standing sprays are displayed on easels at the funeral home, service, or cemetery. They can be sent by the family, friends, or employers to make a large and tasteful impact. The sprays can be shaped as hearts, crosses, and wreaths as well as simple sprays. This type of arrangement is never sent to homes or businesses.
Other floral arrangements are smaller expressions of sympathy sent in a vase, basket, or other container. Anyone can send them.
Potted Plants are an option for funeral flowers or later expressions of sympathy, Anyone can send them to the home of a family member they know. They may have live floral blooms inserted amidst the green. Common plants include potted orchids, spathiphyllum (closet plants or peace lilies), arboricolas (dwarf umbrella trees), or plant gardens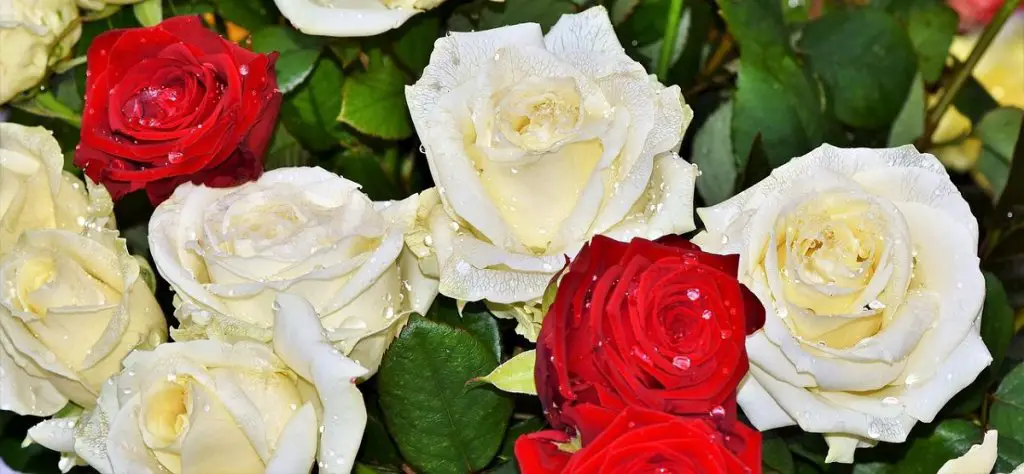 Popular Flowers For Funerals
Roses (especially white roses), carnations, chrysanthemums, orchids, gladiolas, and lilies are the main flowers used in standard sympathy arrangements. Casket sprays and interior casket displays are usually designed with the finest flowers. Hydrangea, gerbera daisies, tulips, and snapdragons are also popular choices that add a beautiful touch to the arrangements as well.
Florists suggest that the displays incorporate the deceased's favorite flowers and colors. The arrangements can be gender-neutral. Often, red, yellow, and white are predominate in floral sprays for men, while pinks and purples dominate sprays for women.
A funeral is a somber occasion although many see death as a passport to a better place. The funeral services and later events may be more of a joyful celebration of life. When sending flowers, arrangements should be respectful without balloons or stuffed animals, although these items are sometimes included in arrangements for children.
Does Every Faith Welcome Flowers?
Religious denominations have differing views about flowers for funerals. Most Catholics and Protestants regard flowers and arrangements at the funeral home or service as acceptable, but some other groups have preferences or prohibitions.
Mormons, for example, want no crucifixes or crosses.
Eastern Orthodox prefer white flowers.
Jews do not usually display flowers at the funeral home but may appreciate them sent to the home. Some contemporary sects allow flowers at the entrance to the synagogue, but sending a fruit basket to the home is always welcome.
Baha'i, Buddhists, and Hindus accept flowers, but garlands are more appreciated at Hindu services.
Muslims may accept simple floral arrangements, but often prefer donations to a charity. It's best to ask a family member before sending flowers.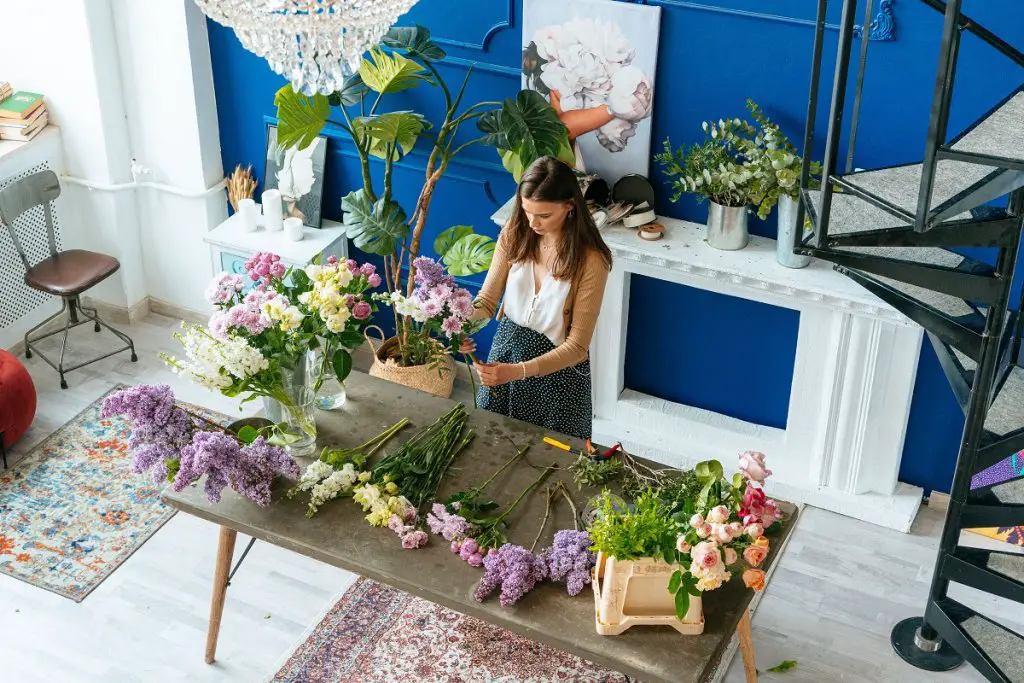 Delivering The Flowers
Local florists have long been the providers of flowers for funerals. They can deliver them right to the funeral home or service location. While a customer can hand deliver the arrangement, having it delivered by the florist is the preferred method for all but very close family members.
Once the florist knows the day and time of the service, he can time his arrival to the day flower delivery is welcome, usually the day of the wake or service for traditional funerals.
Today, services like 1-800-Flowers and Teleflora are an easy way for people to order flowers onlinefor services, as well as sympathy bouquets. These services use local florists in the network to arrange and deliver the flowers. If the florist who makes the arrangement does not have everything pictured online, he may prepare an arrangement that is different or skimpier than what is shown or may not be able to deliver on time.
Sometimes, flowers that were precut and stored in warehouses before shipping are sent out via UPS or Fedex. Flowers from online services may not be as fresh and are more expensive as there is a middleman involved. Buying local ensures fresher flowers and on-time delivery while keeping the money in your local economy.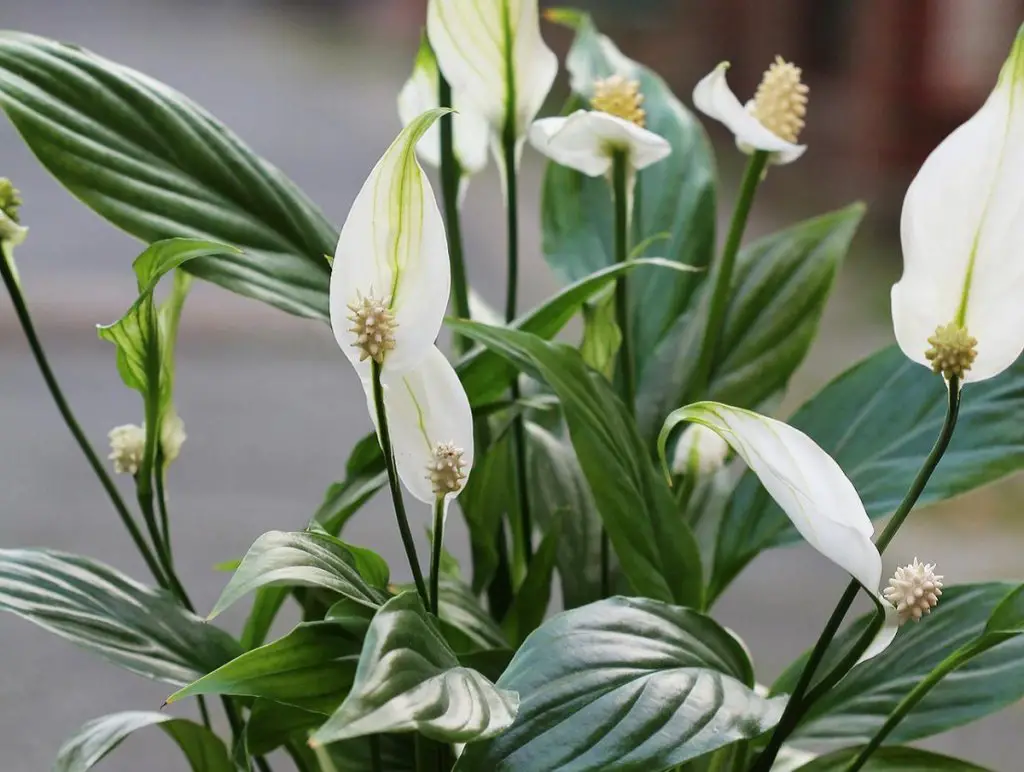 Respecting The Family's Wishes About Flowers
Most people love flowers and welcome them when a loved one dies. However, flowers are costly, take up room in a small space, and the $50, $100, or more a friend spends on them might be better directed to help with costs or other purposes. Some families suggest contributions to a favorite charity of the deceased or to funeral expenses instead.
The obituary or death notice in such cases might state "In Lieu of Flowers,.." or other wording such as:"In addition to flowers, the family would appreciate.. "
"Any financial contributions may be made to the charity of your own choice…"
"The family is asking for financial support for [Name's] funeral expenses…"
"Due to the unexpected death of [Name], the family is requesting financial assistance with the funeral instead of flowers…"
"In lieu of flowers, the family invites you to join for a potluck meal. Please bring a dish…"
"Because [Name] enjoyed [movie, location, etc.], the family asks for everyone to [partake in the activity] in lieu of flowers…"
"In lieu of flowers, the family invites you to join us for a potluck meal. Please bring a dish…"
"Instead of gifting flowers, the family is asking for assistance in setting up and cleaning the funeral service."
While flowers can be sent to the family, a thoughtful friend might follow the suggestions made by the announcement or talk to the family. For example, if the family members are all coming from out of town and have no easy way to take home the floral arrangements, a contribution to a charity, a sympathy gift, or even buying them a meal might be much more appreciated.
Flowers remain a tasteful and sincere way to remember a loved one, Accompanying the floral arrangement or plant with a tasteful sympathy card can offer love and solace at a time of loss.