When attending a wake, viewing, or visitation at a funeral home or the family home, the rules of etiquette dictate what you should do, how you should dress, how long you stay, and what you say to the family. You don't have to stay long or even view the body, but you should offer words of consolation to the family.
Knowing the proper viewing and visitation etiquette can help you navigate the services when someone dies. Visiting the bereaved family at the funeral home or other location can be called a wake, viewing, and visitation. Are these the same thing? If not, what are the main differences?
Is proper etiquette the same in all of those situations? What is viewing etiquette? How do you know if you should share memories of the deceased or simply offer condolences?
What if you do not know anyone except the deceased person? Should you attend? How do you dress? Can you offer to make a tribute? When are flowers appropriate?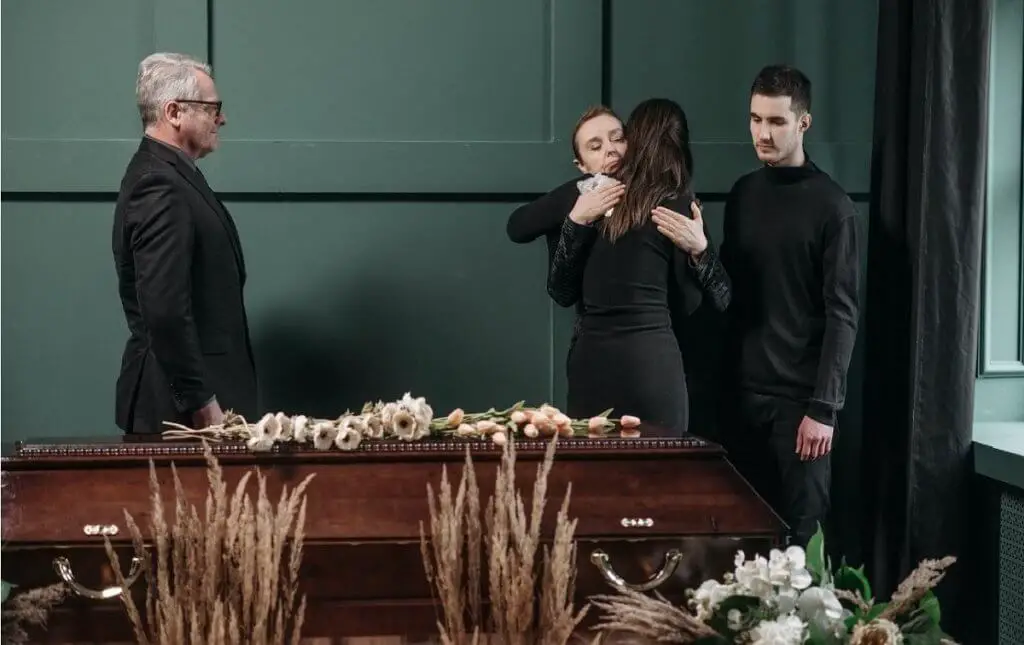 Wake, Viewing, Visitation: What's The Difference?
Sometimes people are confused as to what they are attending, what will happen at each event, and if funeral etiquette is different at each one.
Wake: A wake is traditionally held a day before the funeral. Historically, the wake was held just to be certain the person was actually dead. Family members sat beside the body while people paid condolences, just in case their loved one was going to wake up. It has turned into something different today.

Viewing: A viewing can be part of a funeral wake. In a viewing, the body of the deceased person is put out in an open casket for a period of time. The grieving family accepts visitors as people come to pay respects and offer condolences. A funeral viewing can be at a funeral home, church, or even in a private home.

Visitation: A visitation is an informal situation where people come to sit with the grieving people. There is not necessarily a viewing at a visitation. Just like the name implies, you visit during a visitation. It is customary to share a story or fond memory.
Despite the differences, the terms may be used to describe the same event to modern funeral-goers. Look to the obituary for clues as to what to expect.
What Do You Do During A Viewing?
At a viewing, you should not be surprised to see the body present, either in a full-couch or half-couch casket, depending on the family's wishes.
You might be wondering if you have to view the body. Of course not. Do only what you are comfortable with. Typically, the family members are seated or standing together, so it is easy for people to find them and pay respects.
If you are in a line of people walking toward the casket, you can turn off prior to getting near the body if you feel you can do it nonchalantly and without drawing attention to the fact that you are doing so. Otherwise, if walking directly up to the deceased person makes you uncomfortable, just avert your eyes.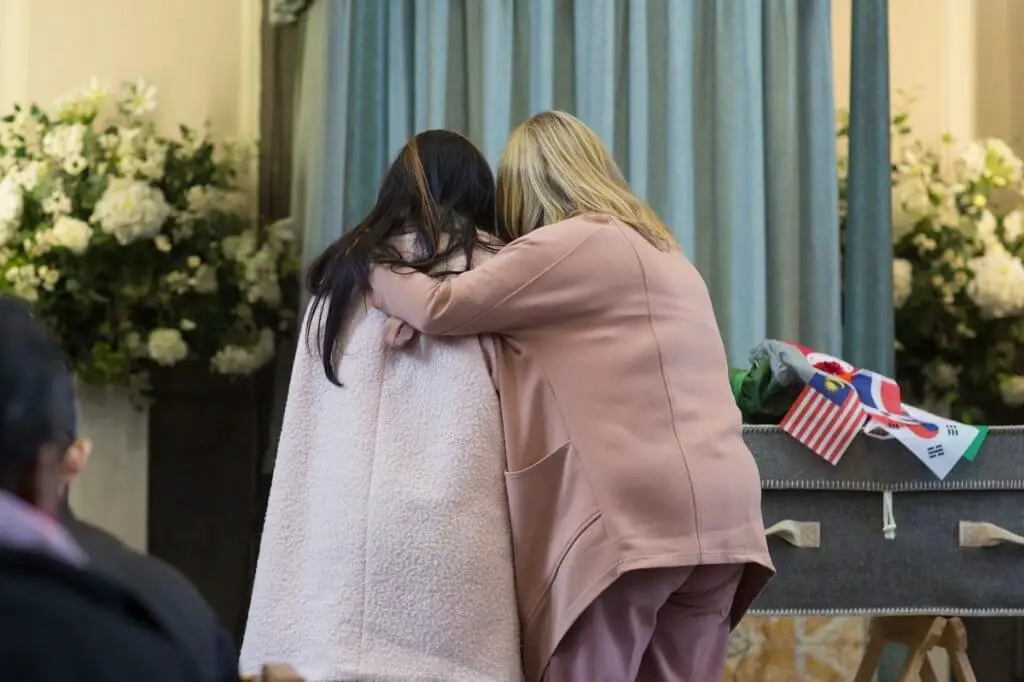 What Is Visitation Etiquette About How Long Should You Stay?
Determining how long you should stay at a funeral visitation depends on your relationship with the deceased. If you are paying condolences as a casual acquaintance or colleague, you can stay a very short while.
Go through the line, pay your respects to the family, and explain your relationship to the deceased. Take a few moments to look through the photos and momentos the family has worked so diligently to put together. Make certain to sign the guestbook. Once you have done those things, you can slip out.
If you are a close friend or co-worker of an immediate family member of the deceased, the same general rules apply as above. However, if you know that your presence would be appreciated longer, then do stay longer.
Immediate family members are usually at the entire funeral process, including a wake, visitation, and funeral or memorial service. Other family members may attend certain parts and then not others. There are no firm rules on how long you must be somewhere, like a visitation or funeral service.
As long as you have paid your respects to the family of the deceased and taken a moment to talk to other mourners you may know, you can leave at any time.
Is It OK To Go To The Visitation And Not The Funeral?
You certainly can attend the visitation and not the funeral. Some people determine which portions they attend based on their relationship with the deceased. Etiquette guides suggest that you do what feels right to you.
Typically, family and close friends of the deceased want to be at the funeral and any events the day of the funeral, even if they are not immediate family members.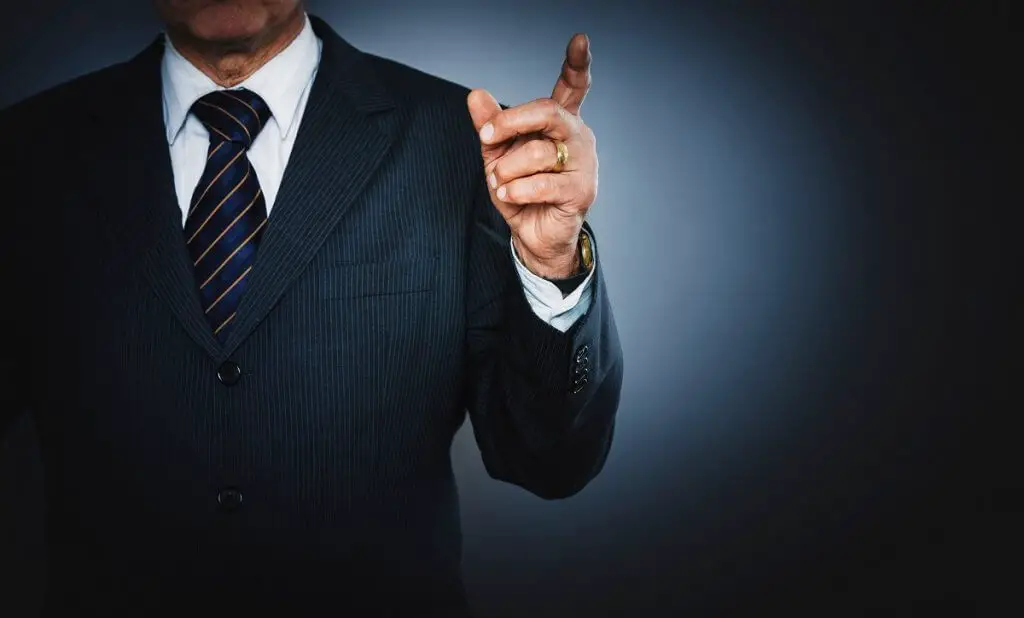 What Does The Funeral Director Do At The Wake Or Visitation?
A good funeral director is always waiting quietly in the background in case the grieving family or other mourners need assistance. They have prepared the body, arranged the flowers, and helped the immediate family each step of the way leading up to the visitation.
As there may be multiple viewing at the funeral home, the director or other funeral home staff direct people to the right viewing room.
The funeral director can conduct a short service at the funeral home if the family desires that.
Is There A Dress Code At A Viewing Or Visitation?
For viewing or visitation, you can usually count on business or business casual attire being acceptable. In most cultures, you can't go wrong by wearing black, navy, gray, or brown to a funeral. Clothing should be modest and appropriate for a more formal situation.
Sometimes guests are asked to dress differently, such as wearing a certain color or in a theme. If that is requested of you, please feel free to do so.
It should also be noted that in some cultures, you should not wear certain colors. Always ask questions if you know that the deceased is from a different culture or religion than you so you can understand wake etiquette or funeral customs that you should abide by.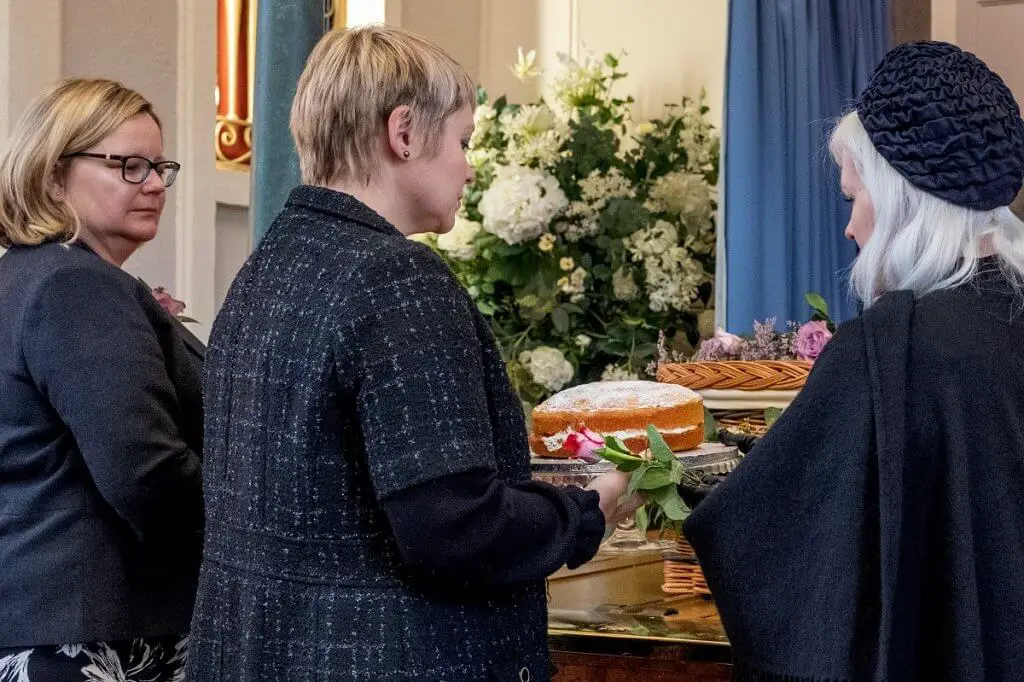 Should You Bring Food Or Gifts?
In many cultures, sending flowers to the funeral home or church is appropriate. Some people also send flowers to show their love and respect for the family and deceased.
Sending refreshments to the home of the deceased to help them have food to put out when they have people stop to offer condolences is a nice gesture. A grieving family has to eat, and making that easy for them is a lovely thought.
You can often take your cue from the obituary. Sometimes it reads "in lieu of flowers, please" and gives mourners guidance on their preference. If that is the case, skip calling the florist and consider honoring the family's request.