For a visitation at the funeral home, you should stop by, introduce yourself to the family (if needed), and express your condolences, and then leave after a short period of time. The viewing can be scheduled for several hours on one or more days before the funeral. Our guide to funeral visitations etiquette will prepare you.
While most of us have to attend a funeral visitation and the funeral itself at some point in our lives, there is always a first time for people. What is expected of you? How do you act? What should you wear? Are there certain things to say or not to say? Should you avoid some topics? How do you support a grieving family? What if you don't know anyone but the deceased? What is proper funeral visitation etiquette?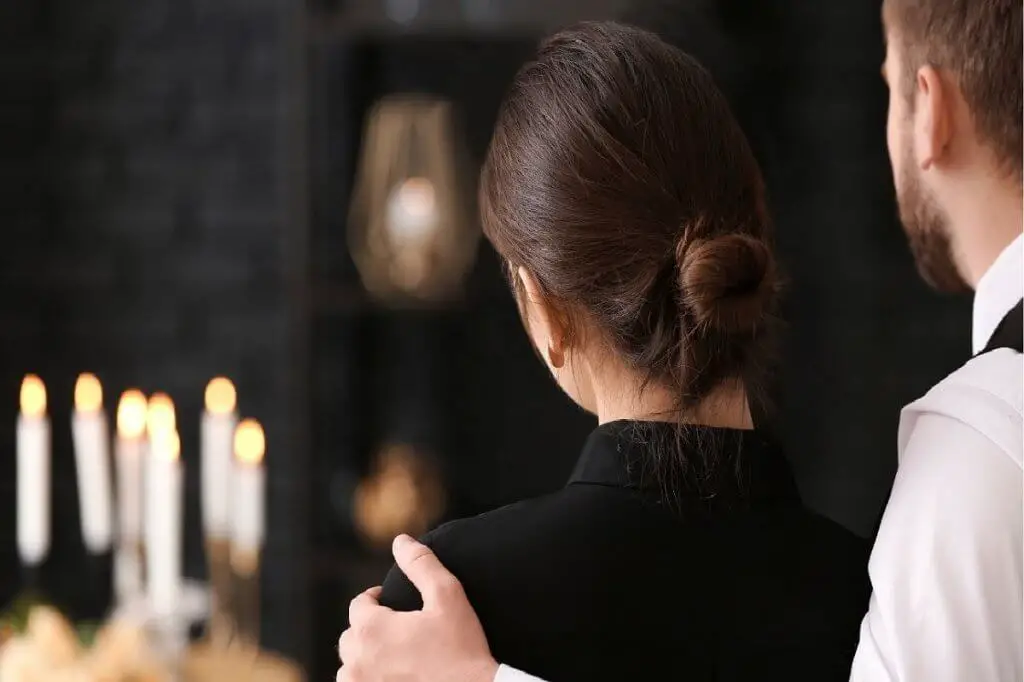 Should You Attend The Viewing Or Visitation At The Funeral Home Or Visit The Home?
Navigating which portions of an event you should attend depends on some things. First, what is your relationship to the deceased? Are you a friend or family member? Is there a service at a church or synagogue, and do you feel comfortable taking part in that service based on your own beliefs? Is the grieving family accepting visitors in their home? Are you hoping to help the family in some way?
If you are a close friend or family member, you should attend both the viewing and the funeral if you can.
If you are thinking about visiting the family at home shortly after their loved one has died and before a funeral service has happened (or perhaps been planned), you might want to plan that ahead. It is customary in many areas to bring food to the family's home in the days after someone has passed away. Food items you bring should be something they can easily warm up, a cold food item they can just put out, or easy breakfast items.
If the wake or viewing is being held at a funeral home, there will be scheduled times for mourners to go and pay their respects. You should dress appropriately for a funeral. Although there is not a formal dress code, it is customary to wear either business attire or business casual.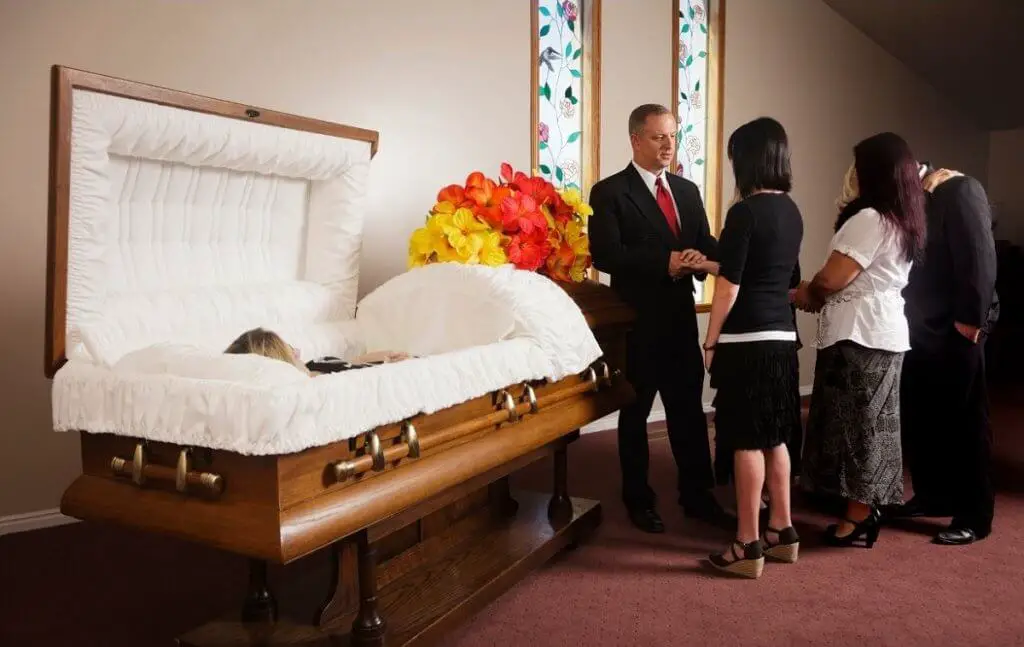 What Do You Do At A Viewing Or Visitation At The Funeral Home?
There is viewing etiquette that visitors should follow. You don't want to do anything to make things harder on family members during their difficult time. So what should you know in regards to wake etiquette?
Silence your Cell: This should seem obvious, but sometimes people forget proper etiquette in social situations. Your cell phone should be silenced or turned off when you go to a funeral viewing or visitation.

Sign the Guest Book: Most of the time, whether it is held at a funeral home or church, there is a guest book to sign. Ensure you do that so the deceased's family can look back later and see who paid their respects.

Condolences: Your intention is to offer condolences to the immediate family and others grieving the loss. If you do not know who is emotionally most impacted by the loss, you can direct your question to others in attendance.

Say Goodbye: Understanding that the deceased person is no longer with you in body, many people need the closure of visitation to allow them to say goodbye. If there is an open casket, seeing the person affords you closure and a step toward accepting the loss.

Sympathy Card: The funeral is an emotional whirlwind for the grieving family. A nice touch is to bring a sympathy card and to write a short, fond memory inside. In some cultures, giving money is acceptable to help with funeral expenses, especially if the death is unexpected. However, you should know that in some cultures giving money is rude.

Flowers: If you desire to send flowers to the funeral, you should call a florist instead of bringing them yourself. The flower shop will get the funeral flowers there and put them on display before the visitation, so neither the family nor the funeral home staff will have to deal with them during the wake.

Share Memories: Sometimes, the opportunity will arise for you to share fond memories of the deceased. If it does, those grieving will likely enjoy hearing these.

Eulogy: Often, a close friend of the deceased is asked to offer a eulogy or to speak tributes. If you are asked to do this, give what you want to say some thought prior to the event.

Refreshments: There might be an area where they offer refreshments for grieving visitors. Other times it is only meant for the immediate family. Unless refreshments are in a common space, assume they are not for the general public. Most visitors are there briefly instead of the family, who will be there much longer.
What Happens At The Funeral Home?
What will occur at the funeral home varies based on local custom, religion, and what other events will be held. Sometimes when you go to a funeral home, the only thing happening there is a visitation, and then the event continues either later on or the next day at a church or another site.
Some families decide to do everything at the funeral home. When this happens, the obituary might read that there are clear hours for visiting and paying respects, followed by a service. The service can be held right in the main viewing room or at a chapel attached to the funeral home.
The body of the deceased may be displayed in a closed or open casket, or it might not be there at all. In cremations, the deceased person's urn might be displayed alongside photos of the deceased.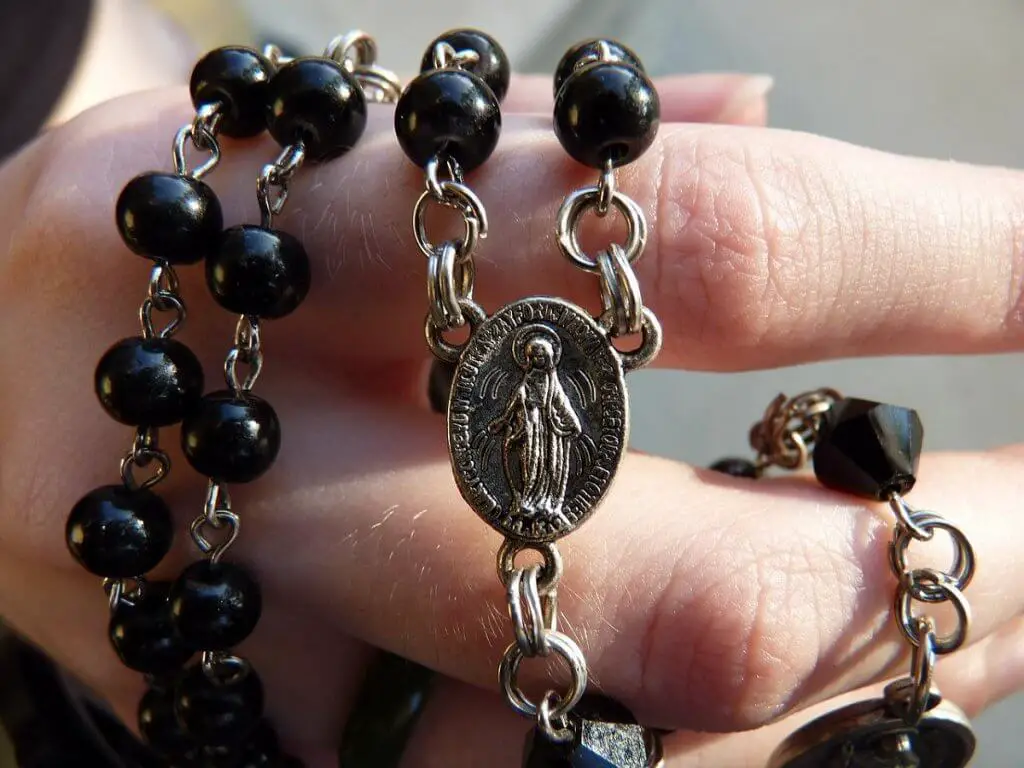 Should You Participate In Prayers Or Rosaries At The Wake?
The decision to participate in prayers at a funeral visitation is a personal one. At Catholic wakes, the group prays the rosary at some point during the viewing. Although non-Catholics are allowed to participate in the rosary portion of the service, you might not feel comfortable doing so. The same is true of other prayers.
Does your religion allow you to say certain prayers? If not, it is okay to excuse yourself. Sometimes you can time out your visitation to avoid the potentially awkward experience of deciding not to participate in something you are not comfortable with.
A funeral service might have a handout that outlines what will happen, including the words for relevant prayers. That can help you know what to do and say. If you want to participate in a rosary service, bring a rosary and even a "cheat sheet" if you need help with what to say and do next.
Funeral Visitation Etiquette About What To Say Or Not Say To The Bereaved Family?
Funeral etiquette regarding what is acceptable to say or not say is important. Things to say:
"I'm sorry for your loss."
"He was a great man."
"The world is a darker place without her."
"Is there any way I can support you?"
"My favorite memory of your loved one is…."
"My condolences.
Things not to say:
"I understand how you feel."
"It was just his time."
"At least he's in a better place."
"She lived a long life. "
"How did she die?"
"Just stay busy."
"Was it a suicide?

Understand that these are just general things to say or not say. Every grieving person is different and will react to comments in their own way.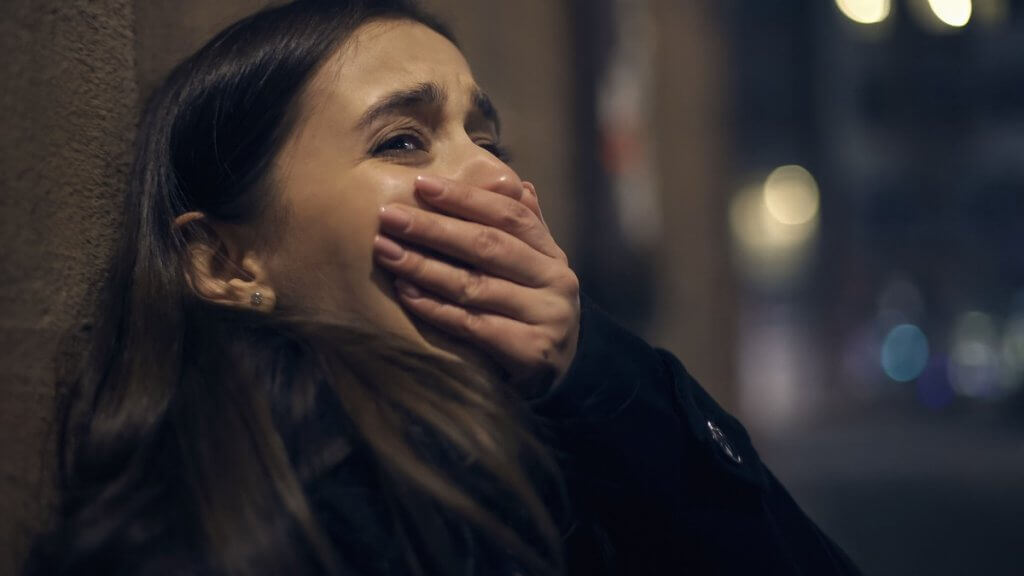 How Should You Respond to Inappropriate Comments If You Lost A Loved One?
I am often shocked at how insensitive people can be after someone experiences a loss. A friend chose a closed casket after losing a family member in a terrible accident, and people asked very crude questions about the state of the body. She gracefully responded with, "I'm shocked you would ask that."
When losing a family member to lung cancer, I was shocked by how many people asked if she had been a smoker. My response was, "Why does that matter to you?"
In uncomfortable situations, there are some standard responses you can use.
I'm shocked you would ask that."
"I don't want to talk about that."
"If that was information you needed, you would know.
"Why does it matter?"
"Excuse me. "(then just walk away)