The bible contains the basis of Judeo-Christian beliefs about life, death, and eternity, so they are a likely source of support and comfort at the time of death. Popular scriptures for funerals are used for readings and in obituaries and eulogies when a person enters eternal life.
When you lose a loved one and are tasked with planning a celebration of life, leaning on scripture for funerals can be helpful to those who are mourning. Whether you are planning a Christian funeral service, a visitation or a candlelight vigil, there are beautiful verses that will fit your needs.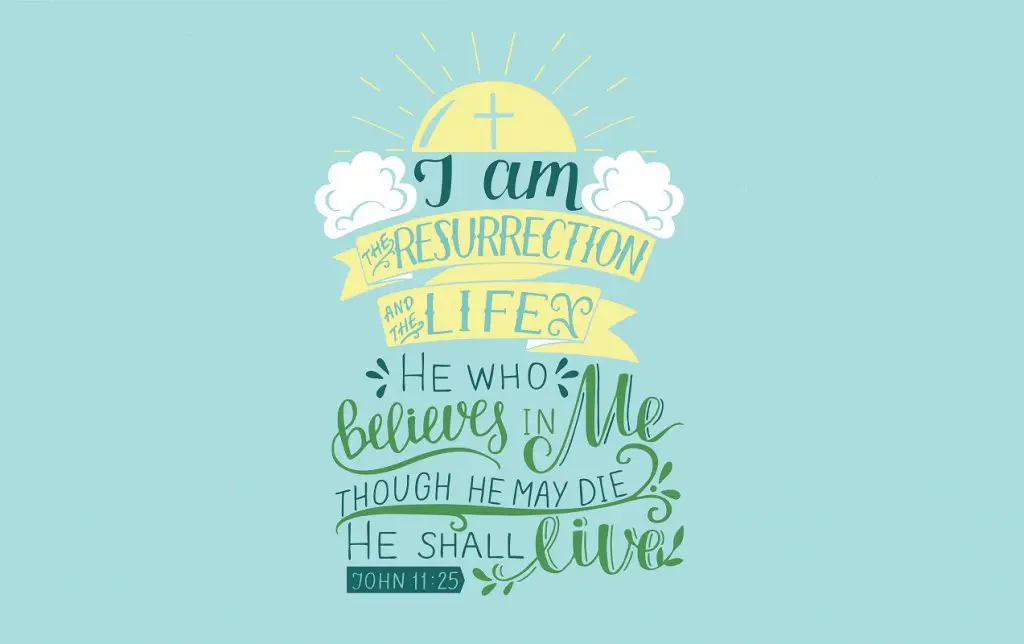 What Are Popular Scriptures For Funerals?
Someone planning a funeral often looks for scriptures to be read at the funeral. Scriptures are an excellent choice for a multitude of reasons. First, when suffering a loss it is good to have faith to fall back on. Scripture reminds everyone present that there is something bigger than themselves out there.
Another reason scriptures are so popular is because people find God's word to be a consolation in their time of need. Bible readings can bring that comfort to those gathered together to mourn. Scriptures also have historical value and bring tradition which people enjoy when mourning.
Funeral songs often have scriptures worked right into them, so you can get that same feeling with music as you do with funeral readings.
What Is A Good Psalm To Read At A Funeral?
Psalm 23:1-2 – "The Lord Is My Shepherd. I shall not want. He maketh me to lie down in green pastures: he leadeth me beside the still waters. He restoreth my soul: he leadeth me in the paths of righteousness for his name's sake."

Psalm 25:2 – "In you, LORD my God, I put my trust. I trust in you; do not let me be put to shame, nor let my enemies triumph over me."

Psalm 27:1 – "The Lord is My Light and my salvation; whom shall I fear? the LORD is the strength of my life; of whom shall I be afraid?"

Psalm 34:1-2 – "I will bless the Lord at all times: his praise shall continually be in my mouth. … My soul shall make her boast in the Lord: the humble shall hear thereof."

Psalm 46:1-2,7 – "God is our refuge and strength, a very present help in trouble. Therefore will not we fear, though the earth be removed, and though the mountains be carried into the midst of the sea… "the Lord of hosts is with us; the God of Jacob is our refuge. Selah."

Psalm 116:1-2 – "I Love the Lord, for he heard my voice; he heard my cry for mercy. Because he turned his ear to me, I will call on him as long as I live."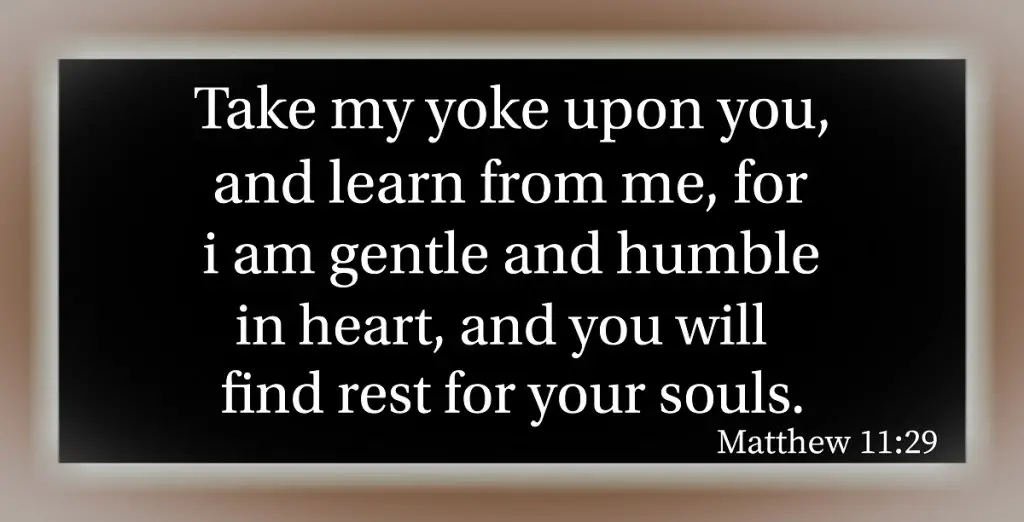 What's A Good Scripture For Comfort?
There are beautiful scriptures from both the Old Testament and the New Testament that are lovely to read at a funeral or memorial service.
Isaiah 57:2 – "He shall enter into peace: they shall rest in their beds, each one walking in his uprightness."
Matthew 5:3 – "Blessed are the poor in spirit, for theirs is the kingdom of heaven. … Blessed are those who mourn, for they will be comforted…"

Matthew 11: 28-30 – "Come to me, all you who are weary and burdened, and I will give you rest. Take my yoke upon you and learn from me, for I am gentle and humble in heart, and you will find rest for your souls. For my yoke is easy and my burden is light."

Isaiah 41:10 – "Fear not, for I am with you; be not dismayed, for I am your God; I will strengthen you, I will help you, I will uphold you."

John 11: 25-26 – "I am the resurrection and the life. The one who believes in me will live, even though they die; and whoever lives by believing in me will never die. Do you believe this?/'

1 Corinthians 15:20 He who believes in me will live, even though he dies; and whoever lives and believes in me will never die. Do you believe this?"

John 14:1 – "Let not your heart be troubled; you believe in God, believe also in Me. ; Jesus said to him, "I am · the way, the truth, and the life."

John 14:2 – In my Father's house are many mansions: if it were not so, I would have told you. I go to prepare a place for you. "

2 Corinthians 1:3-5 – "Blessed be the God and Father of our Lord Jesus Christ, the Father of mercies and God of all comfort, who comforts us in all our."
What Are Some Scriptures That Could Be Read At A Funeral?
As you choose Bible verses to be read at a funeral there are many to consider. Some bring comfort, others talk about the joys of the afterlife. When funeral planning, just lean into the love of Christ and choose scriptures that speak to your heart.
Thessalonians 4:13 – "Brothers and sisters, we do not want you to be uninformed about those who sleep in death so that you do not grieve like the rest of mankind, who have no hope."

1 Corinthians 15:1-2 – "Brothers and Sisters: Christ has been raised from the dead, the first fruits of those who have fallen asleep. For since death came through a man, the resurrection of the dead came also through man."

2 Corinthians 5:6-10 – "We are always courageous, although we know that while we are at home in the body we are away from the Lord, for we walk by faith, not by sight. Yet we are courageous, and we would rather leave the body and go home to the Lord. Therefore, we aspire to please him, whether we are at home or away. For we must all appear before the judgment seat of Christ, so that each may receive recompense, according to what he did in the body, whether good or evil. "
What Scripture Can Be Used For A Graveside Service?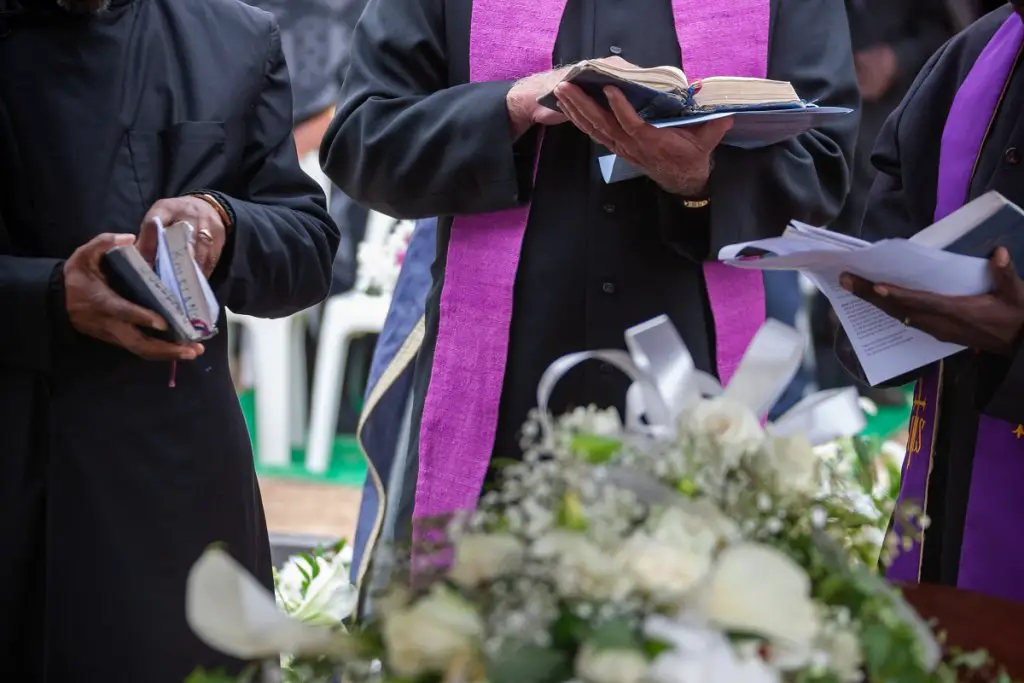 Without a doubt, the 23rd Psalm is the most commonly read scripture used for a graveside service. The NIV version in its entirety goes like this:
The Lord is my shepherd, I lack nothing.
He makes me lie down in green pastures,
he leads me beside quiet waters,
he refreshes my soul.
He guides me along the right paths
for his name's sake.
Even though I walk
through the darkest valley,
I will fear no evil,
for you are with me;
your rod and your staff,
they comfort me.
You prepare a table before me
in the presence of my enemies.
You anoint my head with oil;
my cup overflows.
Surely your goodness and love will follow me
all the days of my life,
and I will dwell in the house of the Lord
forever.
What Are The Top Scriptures To Use To Celebrate Life And Acknowledge Death?
There are many scriptures that can be used to both celebrate life while acknowledging death. One of the very popular ones is from Ecclesiastes 3:1-8. People find this one comforting because it helps you realize and remember that all of our times will come and that is just the way of life.

There is a time for everything,
and a season for every activity under heaven:
a time to be born and a time to die,
a time to plant and a time to uproot,
a time to kill and a time to heal,
a time to tear down and a time to build,
a time to weep and a time to laugh,
a time to mourn and a time to dance,
a time to scatter stones and a time to gather them,
a time to embrace and a time to refrain,
a time to search and a time to give up,
a time to keep and a time to throw away,
a time to tear and a time to mend,
a time to be silent and a time to speak,
a time to love and a time to hate,
a time for war and a time for peace.