Hispanic funerals include rich cultural traditions based on family, Catholicism, and love of life. The funeral service resembles other Roman Catholic services, but the event lasts 3 or 4 days and is highly social.
Hispanic funerals are joyous events lasting several days that tie together the love of faith, family, and life that characterize the Hispanic culture. As the Hispanic population of the U.S. is now 1 in 6 residents and expected to be as high as 1 in 3 by 2060, the chance is great that you will attend the funeral of a friend or acquaintance of Mexican, Puerto Rican, Dominican, Cuban, or other Latin American heritage in the future.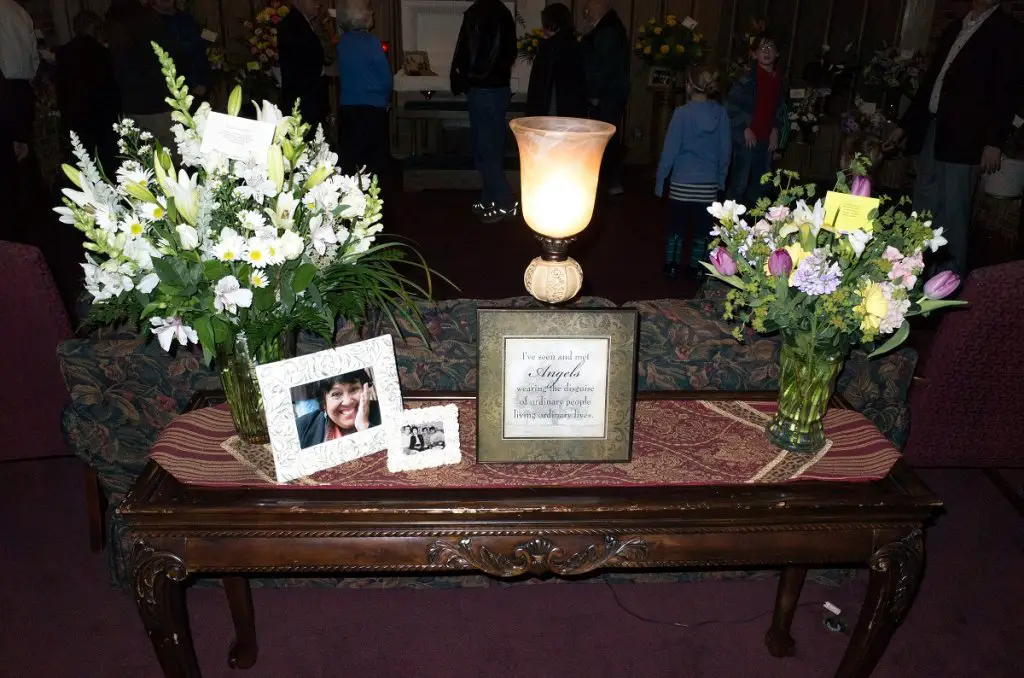 If you are attending a Hispanic funeral, there are some things you should know. First, the family and close friends will sit vigil for quite some time as a sort of wake. Second, even very young children are involved in the funeral process. Also, you should know that funerals are not all quiet and somber affairs. In fact, some portions are almost celebratory. Steeped in tradition, a Hispanic funeral is likely Roman Catholic and involves a burial service.
Something unique to Latin Americans is that they pray to Our Lady of Guadalupe, a manifestation of the Virgin Mary. Prayer cards often feature her image.
How Does The Hispanic Culture Handle Death?
The first view into how Hispanics view death is how they treat their loved ones at the end of life. They are more likely to provide any care needed to the loved one themselves rather than hire a caregiver.
Within the Hispanic culture, it is clear when a loved one passes away that the friends and family members believe that they have gone on to a better place. The view is that death is a part of life and the dying person is just moving on to another stage.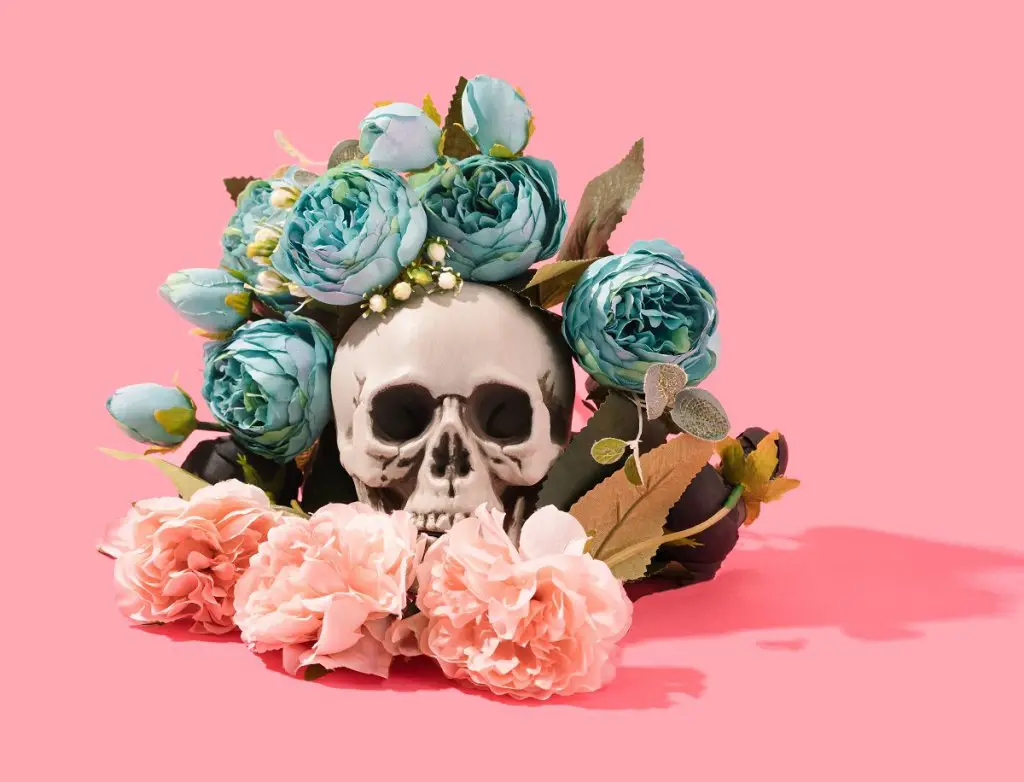 What Is The Cultural Significance Of The Death?
Sometimes those outside of the Hispanic culture do not understand what is viewed as a Hispanic obsession with death and dying. The Day of the Dead (Día de Los Muertos) on November 1 and 2 includes All Souls Day on November 1 and may include October 3 and November 6. On these important holidays, the living welcome back the souls of their dead loved ones.
People were believed to have to travel to Chicunamictlán, the Land of the Dead when they die. They had to pass through nine very challenging levels before their soul reached its final resting place. Family members would leave food, water, and other items to help their loved ones in the difficult journey, which inspired the practice of friends and close friends leaving food and offerings on their loved ones' graves on the Day of the Dead.
On All Souls Day, people remember loved ones in prayer, attend Mass, and visit the cemetery to perk up their loved one's memorials. The next day, they bring flowers, food, and music to the gravesite so they can celebrate those that have departed.
In addition, the family honors the dead throughout the year.
Novenarios – On the nine consecutive days following the funeral, family and friends gather at church or the family home to pray for the soul and eternal rest of the loved one.

Anniversary of Death – On the anniversary date of the death, the family arranges for a Mass to be said in the name of the loved one and then follows it with a reception with food afterward.

Special Days – Other holidays are set aside days to pay particular respect to the dead, but celebrations vary based on the country of origin.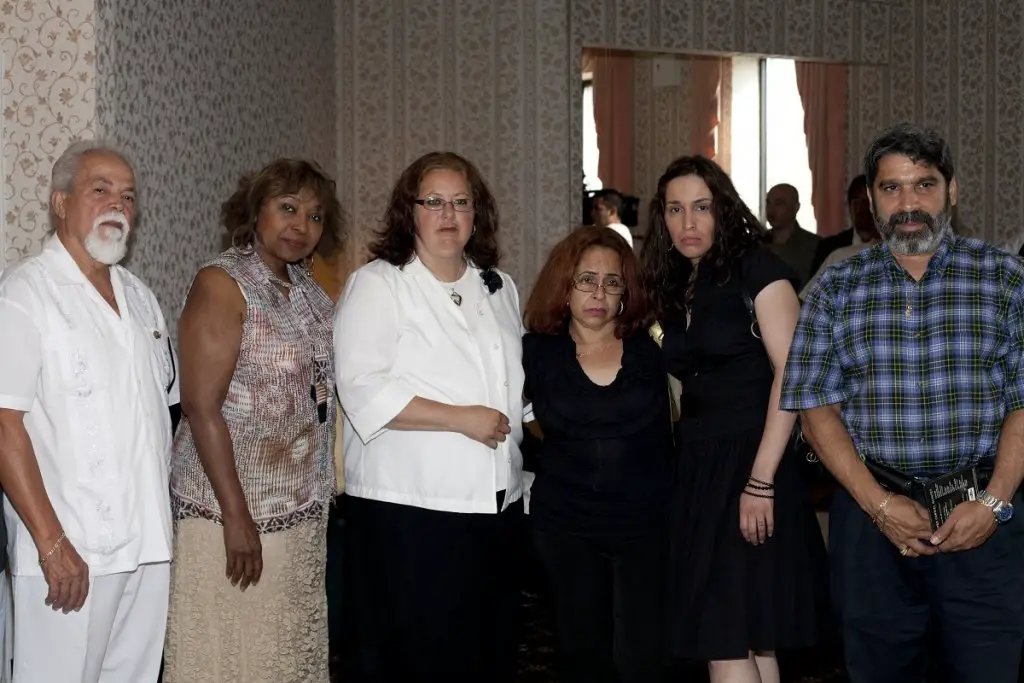 Are Funerals Different For Mexicans, Puerto Ricans, And Other Hispanic Groups?
While Hispanic is a label that applies to many peoples from Central and South America, specific traditions are localized.
Mexico: In Mexico, a 24-48 hour vigil is held after the person passes away. Mourners will gather to eat, drink, and bring the family gifts. The deceased person is buried with prized possessions and is dressed well. Even very young children are included in this funeral custom that is also a social event.
Even Mexican-Americans who have lived in the United States their entire life embrace many aspects of the culture as it pertains to funeral traditions. Since most Mexican-Americans are Catholic, there is usually a church service with a full Mass.
Puerto Rico: A Puerto Rican funeral features an all-night wake held before the funeral. Although some people will come and go, or just stop by, the closest friends and family members stay all night and pray the rosary. Candles are burned throughout this evening as everyone present prays for the soul of the departed.
Latin America: Hispanics from other countries in the regions have their own traditions that are part of their funeral services.
What Is The Most Common Tradition In A Hispanic Funeral?
Wake: Hispanic funerals can be held in a funeral home or a private residence. The casket is typically open with pictures surrounding it. The family members and friends sit vigil for anywhere from 24-48 hours. The wake is not a quiet, somber affair. Food will be served in a room off the space where the body is being viewed, and visitors will often be invited to eat, play games like dominoes, and visit.

Church Funeral Service: Because of the strong link to Catholicism, Hispanic families almost always have the funeral in the Catholic church. A Catholic funeral involves a Mass. During the funeral, many different prayers are recited. Don't be surprised to hear loud crying during the service. Someone close to the deceased will deliver a eulogy during the funeral ceremony.

Funeral Procession: Next, the family will process to the cemetery. There is often a short service held at the gravesite that will include the priest and music, often from live mariachi, who often play the gravesite. Friends and family may say a few words or even read a eulogy. Before the grave is closed, family members throw a handful of dirt in.

It is not typical for a Hispanic person to choose cremation, but some do. Some families also ship the body back to the homeland for burial with other relatives.
Reception: After the graveside service, there will be a reception either at a church hall, restaurant, or family home. Family members and friends share a meal of traditional foods, pray, and discuss memories of the loved one.
How Do People Typically Dress For A Hispanic Funeral?
People dress the same for a Hispanic funeral as they do in most other cultures. Wearing black or dark clothing is appropriate. Your clothing should be traditional, such as business or business casual. Refrain from wearing anything flashy or in poor taste as you go to support someone during their difficult time.
Gifts for a Hispanic Funeral
Although you can certainly send flowers to a Hispanic funeral, flowers are more appropriate for special days such as Easter and other Christian holidays. Gifts that would be appreciated are candles, especially a personalized candle. Bringing food to help make things easier on the family as they sit vigil is another lovely thought.
You certainly can give a gift of money for a Hispanic funeral. Another option is to donate to the Catholic Church where the family attends. That is a nice gesture to be made in memory of the deceased.