Rather than buying life insurance to cover funeral costs, some buy pre-need insurance from the funeral home. To protect the buyer, the funeral home must put this money into a trust fund. There are advantages and disadvantages to this type of prepayment.
Pre-planning and paying for your own funeral is not something we typically think to do. But with the high cost of funerals these days, it makes sense that you wouldn't want to burden your family with funeral expenses. More and more seniors are now working with elder care attorneys to incorporate their Authorization of Disposition and prepayment for their funeral expenses into their regular estate planning.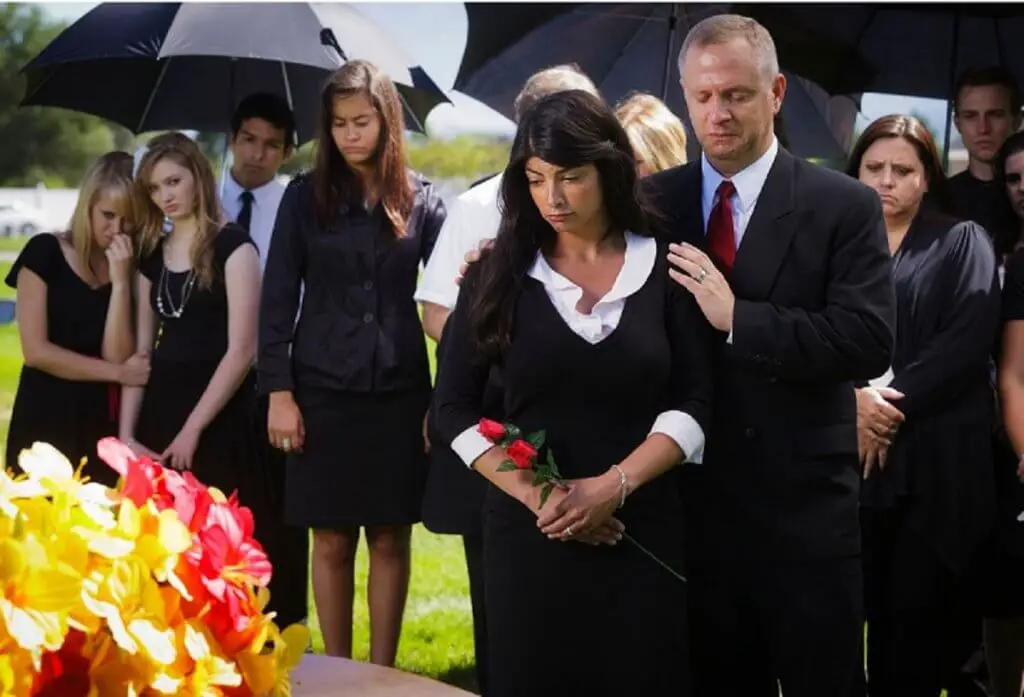 Three Options For Paying For Funeral, Aside From Cash or Savings
If you don't have a savings account or aside money for your future funeral, how is your family expected to cover the expenses? Here are three options aside from cash:
Life insurance – This is how most people assume funeral expenses are paid for, and it is the case for many people. If you carry a whole life or term life insurance policy with a death benefit of $200,000, it stands to reason that your family can use $10,000 to pay for your funeral arrangements, then use the rest for typical expenses, such as medical bills, outstanding debt, and savings for children and grandchildren.
Final expense insurance – Also called funeral insurance or burial insurance, final expense insurance functions in much the same way as life insurance. It is a form of whole life insurance with a much lower coverage amount (typically $5,000-$25,000). You designate a beneficiary who receives the death benefit payout when you die. They then (hopefully) use the money, as you have indicated, for your final funeral and cremation or burial costs. The caveat here is that there are no rules about how the beneficiary can use the payout.
Pre-need insurance – Pre-need insurance is purchased directly through a funeral home. You basically pre-plan your funeral, picking out your casket, headstone, and burial plot, or your cremation casket and urn. You designate the type of funeral service you want, especially if there are any specific religious rituals.
You can even spell out how you want your hair styled, what clothes you want to be buried in, and what mementos you want to be buried with. These decisions should then be put into writing in a legal final disposition document that clearly spells out your final wishes. Upon your death, the payout goes directly to the funeral provider to pay for your services and burial/cremation.
History Of Scams With Prepaid Funerals
Pre-need insurance seems to be the best of both worlds. It ensures there is a separate insurance fund for your funeral so that your family won't misuse money, plus it makes prearrangements for your funeral to relieve the burden on your family. However, you should proceed with caution.
Unfortunately, like other parts of the insurance industry, there have been many scams around prepaid funerals. Back in 2013, the FBI was involved in a 16-state Ponzi scheme that defrauded 97,000 customers of more than $450 million. The fraudster was a third-party company that contracted with funeral homes and customers to create contracts and hold money to prepay funerals. While regulations vary by state, generally funds are supposed to be held in a trust, invested in safe government-backed securities, or put into a life insurance policy in the customers' name to protect the money until they die.
This third-party company engaged in all manner of sordid behavior to defraud customers of money: changing contracts and deposit amounts, naming themselves as beneficiaries, and even converting whole life policies to term policies and withdrawing the cash value.
The lesson here is to try to avoid using a third-party company to contract for prepaid funeral expenses. If you are really interested in pre-need insurance, contact your local funeral homes directly and find out what they offer.
Read more about prepaid funeral scams here. The Federal Trade Commission, which set down consumer protections in its Funeral Rule of 1984 (amended 1994), offers these tips to help you vet prepaid funeral providers.
What are you paying for? Funeral services or only merchandise, such as a casket and vault?

What happens to the money you've prepaid? Does the funeral home keep it, or is it placed in trust? There is no federal law covering this issue, and states have different requirements for handling funds paid for prearranged funeral services.

Is interest income on money that is prepaid paid to you, credited to your account, or held by the funeral home?

Are you protected if the firm you dealt with goes out of business or is sold to a corporation or other funeral home?
Can you cancel a contract and get a full refund if you change your mind?

What happens if you move to a different area or die away from home? Some prepaid funeral plans can be transferred, but often at an added cost.
The FTC does not advocate pre-need contracts, aside from burial plot purchases. They recommend caution if you buy one and also suggest telling your family about the plans you've made and where your documents are located.

Why Must The Funeral Home Set Up A Trust for Prepaid Funerals?
Depending on where you live, a funeral home puts your deposit and monthly premium payments into a trust to protect it from misuse and ensure the money is available when needed. The interest the trust account accumulates typically stays in the account and is used for funeral services when you die.
TIP: In some places, a prepaid funeral trust is even a requirement for admittance to nursing homes. This is important to know in advance if you are planning to live in a nursing home, or if you are researching them for your senior parents.
Should You Have A Revocable vs. Irrevocable Trust?
A revocable trust can be changed or canceled. You can get your money back anytime, which is important if the firm or funeral home you contracted with goes out of business. Simply put: you have more control with a revocable trust.
With an irrevocable trust, you cannot make changes, dissolve the trust, or get your money back.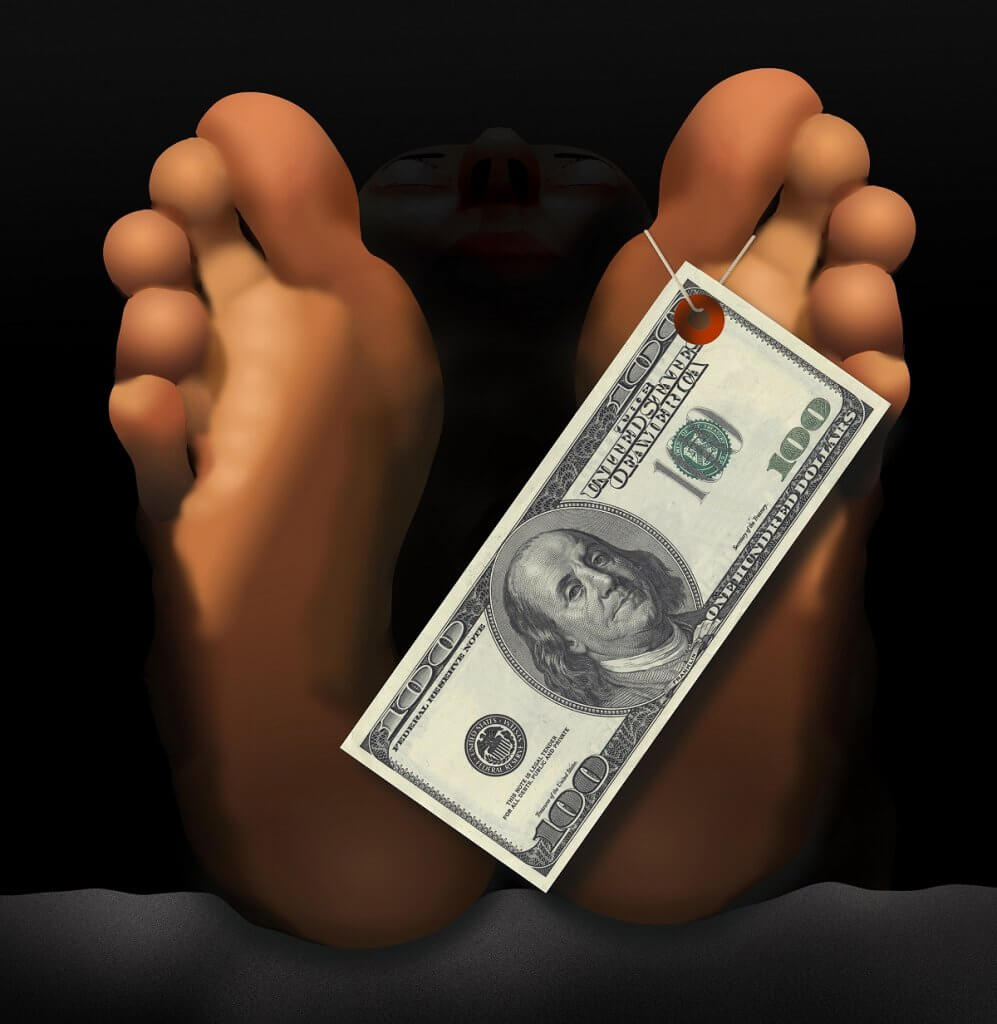 What Is The Best Way To Prepay A Funeral If You Anticipate Being On Medicaid?
If you're planning to apply for Medicaid in the future, know that a revocable trust for burial funds is considered a non-exempt asset and will apply to your countable assets (in most states, the cap is $2,000 for non-exempt countable assets.)
One advantage of an irrevocable funeral trust is that it is excluded when from countable assets when determining your Medicaid eligibility. However, it must be purchased at least 5 years before qualifying for Medicaid benefits.
Funeral Trust Vs. Insurance: What Options For Prepaying Your Funeral Are Cheapest? Safest? Most Flexible?
The cheapest, safest, and most flexible option for prepaying for your funeral is a simplified issue funeral insurance policy, or a term life insurance policy. With both, you can choose a low coverage amount (the average is $10,000). Because they require a medical exam and for you to answer health questions, the monthly premiums are more affordable than a guaranteed issue burial policy or whole life insurance policy. These options are also effective immediately and do not have a waiting period to pay out the full death benefit.
Finally, a simplified issue burial policy or term policy stays in your name and in your control, and is paid out directly to your designated beneficiary. This can give you peace of mind that family members and loved ones will have the resources needed to pay for your funeral and burial services when the time comes.