When planning how to pay for your funeral, you might consider final need or funeral insurance, life insurance, or pre-need insurance. While it will cover funeral expenses, it won't provide much extra for your family.
With the average cost of a funeral around $10,000, ensuring your family doesn't have to figure out how to come up with the money gives you peace of mind.
What Is Funeral Expense Insurance?
Also called burial or final expense insurance, funeral expense insurance is a type of whole life insurance specifically earmarked to cover your end-of-life expenses.
There are three types of funeral expense insurance:
Simplified issue (involves medical exams and exclusions, and you may be denied for unhealthy habits or pre-existing conditions, similar to life insurance),
Guaranteed issue (guaranteed coverage with no medical exam, but more expensive), and
Pre-need insurance (contract directly with a funeral home to pre-pay expenses).
It's essential to read the fine print for each type of policy. For example, with guaranteed issue, there is often a waiting period of two years or longer before the full death benefit is paid out if you die of natural causes or due to a pre-existing condition. However, the full benefit may be paid in the case of accidental death.
Your insurance agent will help you choose the type of policy right for you.
Burial insurance works much the same as any other life insurance policy. You select the amount of coverage and designate a beneficiary that will collect the money upon your death. You pay monthly premiums to the insurance company in exchange for an agreed-upon death benefit.
Funeral expense insurance has no restrictions on how the money can be used. So if you have very specific wishes about your end-of-life arrangements, you need to spell those out in an Authorization of Disposition form and make sure your authorizing agent (spouse, children, etc.) has a copy and understands how the insurance money is to be used for the cost of your funeral.
Burial insurance money is commonly used for:
Funeral arrangements, memorial service, and viewing
Burial costs, including casket, headstone, interment, and any related items or services
Cremation costs
Outstanding medical bills or other debt
Legal fees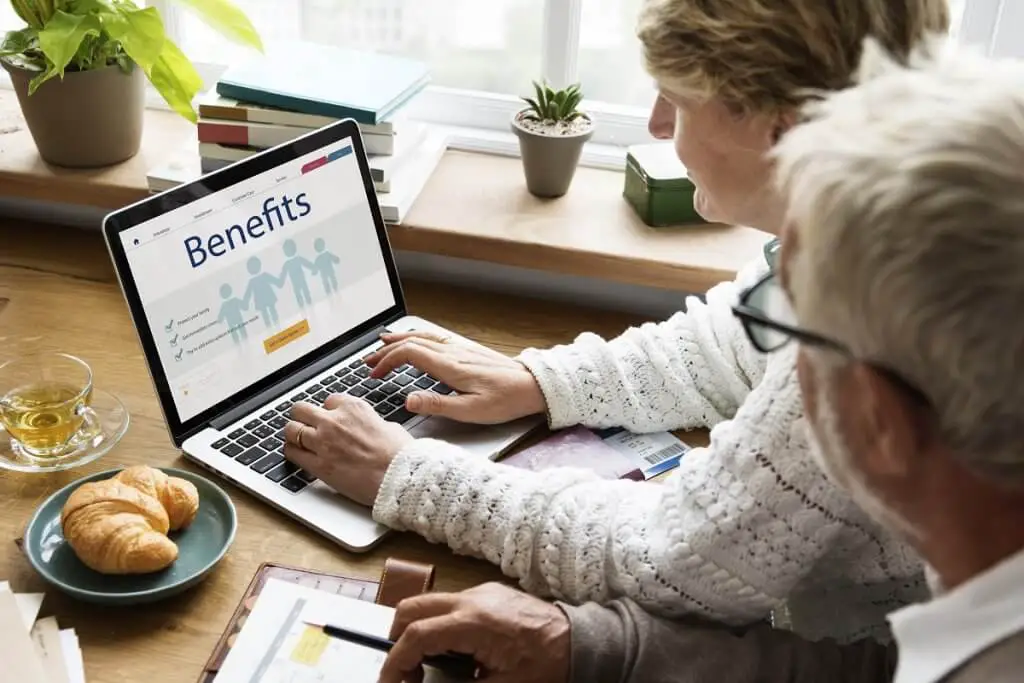 How Does It Differ From Life Insurance?
Burial insurance policies generally have much lower coverage amounts. Death benefits typically range from $5,000 to $35,000, whereas life insurance policies cost hundreds of thousands and even several million dollars. Naturally, this means the monthly premiums for funeral insurance tend to be lower.
Some funeral insurance policies also don't require a medical exam or for you to answer health questions. There are even policies for those without health insurance and pre-existing conditions, making burial insurance easier to get than life insurance.
However, burial insurance is probably unnecessary if you already have a whole-life insurance policy with a sizable cash value that will adequately cover your end-of-life wishes. On the other hand, if you have term life insurance (i.e., only good for 10-20 years), you may want to look into funeral insurance as the end of your term near if you don't plan to purchase a new term policy or convert it to a whole life policy.
What Is Burial Insurance vs. Pre-need Funeral Insurance
Pre-need insurance is when you contract directly with a local funeral home to pre-pay for your funeral service, burial or cremation, casket, and other services related to your disposition. Instead of designating a beneficiary, the death benefit is paid directly to the funeral provider to cover costs.
Is Buying Pre-Need Insurance Sound Idea?
Pre-need insurance is an excellent way to ensure your exact wishes in your Authorization of Disposition are followed. While you never want to think of your family not abiding by your wishes, with traditional burial insurance, the death benefit is paid out to the beneficiary to use however they see fit. Having a legal final disposition and pre-need insurance directly with a local funeral home ensures your family cannot interfere with your end-of-life wishes.
How Much Insurance Do You Need To Pay For An Average Funeral
Like weddings and other significant events, funeral costs can vary drastically depending on what's included. While the national average is just under $10,000, most insurance experts agree that rounding up to $10,000 is wise. Most burial policies come with a standard $10,000 death benefit that you can increase or decrease depending on your needs.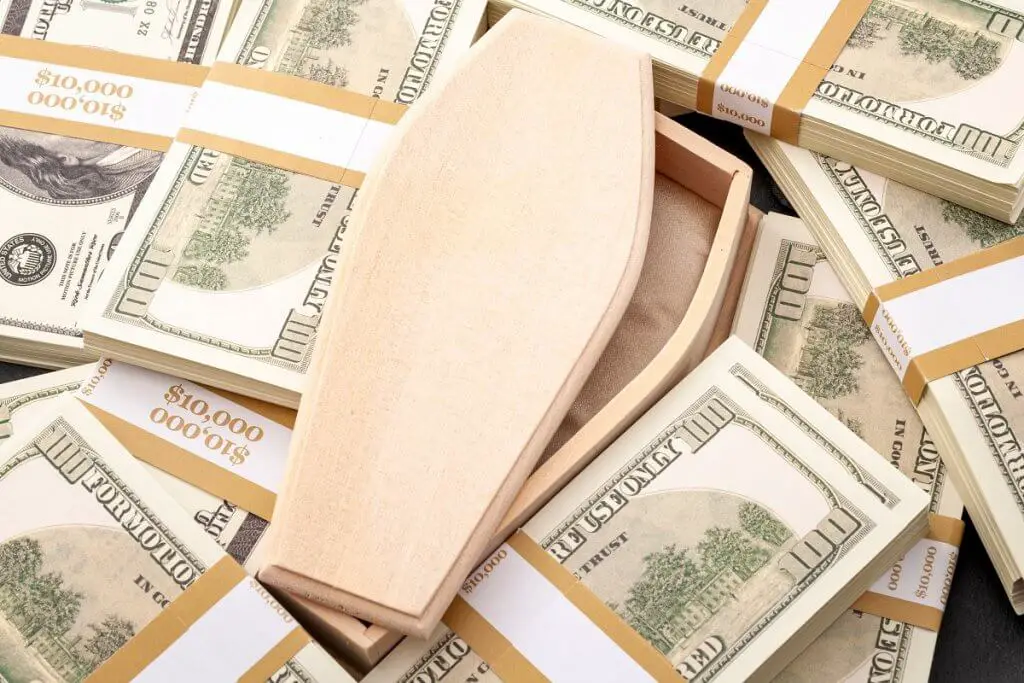 How Can You Pay For A Funeral If You Have No Insurance?
If you don't have burial insurance, funeral costs are usually covered by your life insurance payout. If you carry sizable life insurance plans, your funeral costs can easily be covered with plenty of money left to care for your family.
There are two types of life insurance coverage: term and whole.
A term life insurance policy has a set death benefit and is only good for a predetermined number of years, usually 10-20. It is generally easier to get and has more affordable monthly premiums. However, as the end of the term nears, policyholders have to decide what to do: purchase a new term policy, or convert their existing policy into a whole-life policy.
A whole life policy never expires, and, over the years, it accumulates a cash value that you can borrow against or take out early for other expenses. Because of the cash value, whole life insurance cost is usually more expensive.
If final expense life insurance is out of reach, here are a few other options to consider:
If you're on Medicaid, you cannot own whole insurance values at more than $1,500. If you plan to apply, you can spend down assets and create a burial fund of up to $10,000 that is exempt and not a countable asset.

Create a trust for funeral expenses. If you plan to apply for Medicaid in the future, an irrevocable (can not be changed or canceled) trust is an exempt asset; a revocable trust (can be changed and money accessed) is a non-exempt asset.

Direct disposition through cremation is as little as $1,000 in some areas. If your family members have no money for a funeral and burial, ensure they know your final wish is the most affordable option.

If you are a veteran or on social security, both programs may contribute a small amount to your funeral expenses or burial. The Social Security death benefit is only $255, payable to spouses and children under certain conditions. Veterans' death benefits are more generous for those who qualify.
What Are The Pros & Cons of Final Expense Insurance
Pros:
Peace of mind as your family won't be burdened with funeral costs.
Easy to get depending on the type of policy.
Affordable – as low as $50 monthly premiums.
Pre-need insurance ensures your final wishes are met by contracting directly with a funeral provider.
Cons:
Some policies require medical history and may include exclusions.
Guaranteed issues may have a waiting period.
No restriction on how payout is used.
In some circumstances, coverage may not be enough (i.e., you die while traveling).