The VA will make a one-time reimbursement payment toward an honorably-discharged veteran's funeral and burial expense. The amount varies based on whether the person died in a veterans hospital or not. To claim it, survivors must provide proof of death and a statement from the funeral home.
When a veteran passes away, the veteran's service to the country is honored by a death benefit. This benefit has many aspects, including the right to be buried in a veterans cemetery. A monetary death benefit to help with funeral expenses is available to honorably discharged veterans.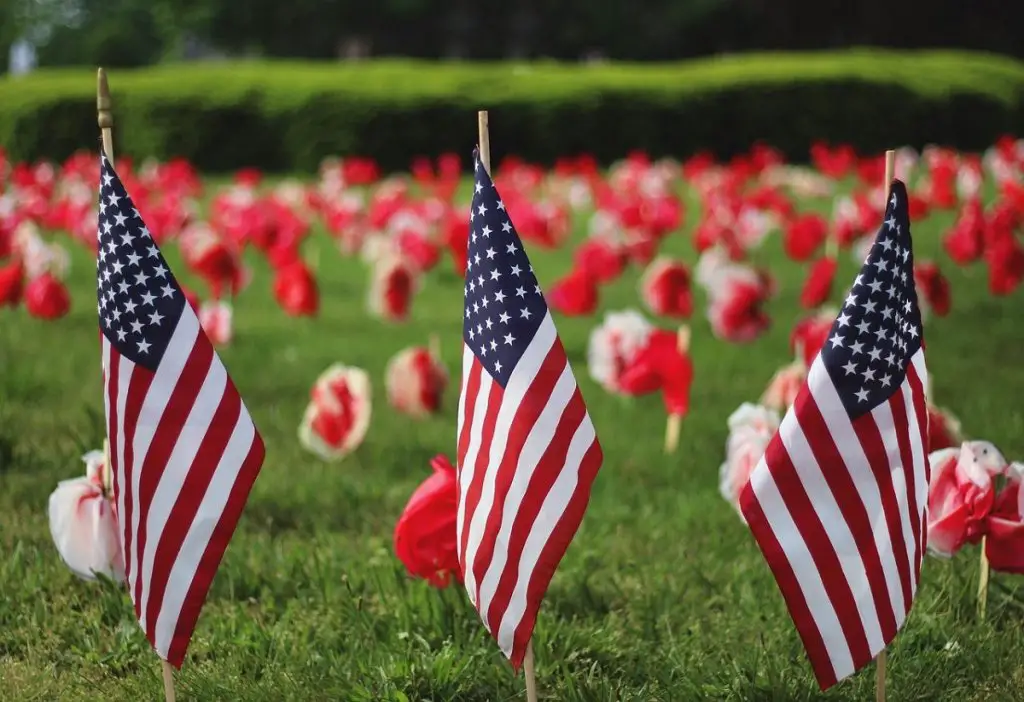 What Are Veterans Death Benefits?
The Veterans Death Benefit is a small payment made toward funeral expenses from the Department of Veterans Affairs, responsible for processing veterans' death and burial benefits. Almost all veterans receive at least some type of death benefit to help defray the cost of funeral and burial. There is also the possibility of receiving free grave markers, headstones, and medallions.
Some veterans qualify for burial at low or no-cost at state or national veterans cemeteries. The VA does not pay for cremation costs, embalming, casket, or urn costs.
Being buried in Arlington National Cemetery in Virginia is the dream of some veterans, but eligibility requirements are strict, and the wait for a burial spot can be early a year. Many veterans choose to be buried in a national or state veterans cemetery nearer to home. For a list of all grant-funded cemeteries, check out this article by the VA.
Veterans who select burial in a private cemetery are usually eligible for the death benefit plus other benefits that all vets can receive. These include a government headstone or marker, a burial flag, and a Presidential Memorial Certificate at no cost to the family.
In our video below, Funeral Fundamentals' expert helps shed some light on what the veterans' death benefits are.
Is There An Automatic Death Benefit For Veterans?
The U.S. Department of Veterans Affairs (also known as the VA) will pay eligible survivors efficiently. Eligible surviving spouses are eligible for burial benefits through automated systems rather than reimbursement, which was the protocol.
Burial regulations made in 2014 permit the VA to pay a flat rate for burial, plot, or interment allowances. This allows for automated payment of the burial benefits to the eligible surviving spouses much more quickly than in the past.
The burial allowance for a non-service-related death is $300, whereas a death related to military service is $2,000.
If the deceased veteran is to be buried in a VA national cemetery, some of the cost of transporting the body may be reimbursed to the family. Since many people decide to bury their loved ones in a private cemetery, you should know that you are eligible for the benefits even if you don't use a veteran's cemetery.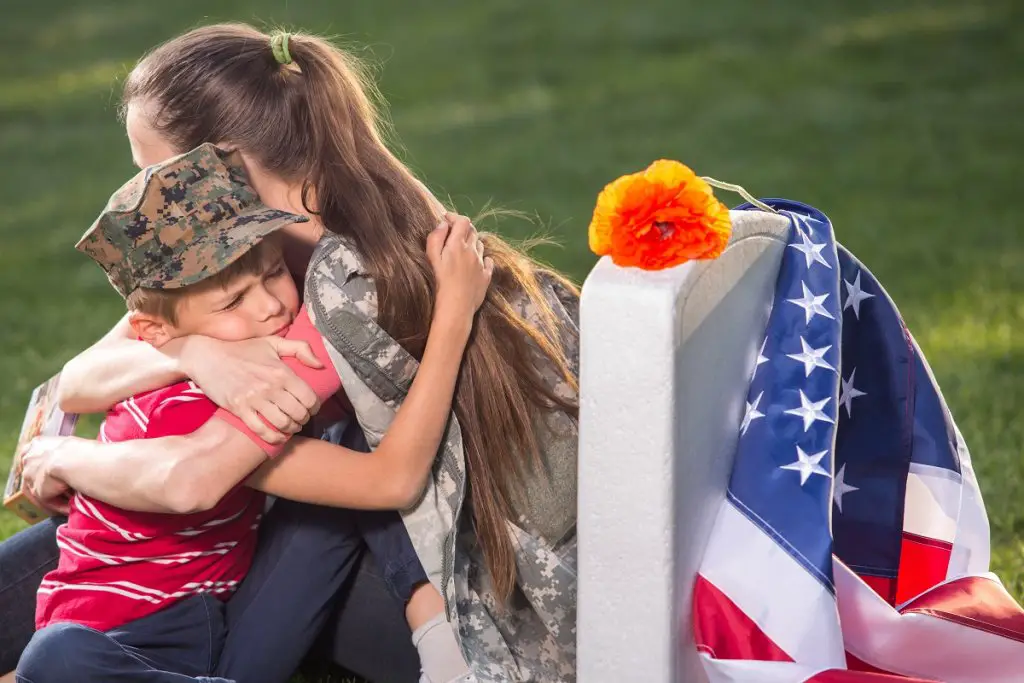 Who Gets VA Benefits When Veteran Dies?
When a veteran dies, the benefits can be claimed by the next of kin of the deceased. Of course, the veteran's spouse is often the one to claim the benefits. Dependents, such as the child of the deceased, can also claim them.
Although no parent should have to bury a child, sometimes that is the case. A parent can claim the veteran death benefits if they lose their child who was a veteran either on active duty or honorably discharged.
How Much Is The VA Death Benefit?
Veteran: If a veteran who dies was not either in a VA hospital or a victim of a service-related death, the benefit is $300 for funeral expenses and another $796 for interment (if not being buried in a veterans cemetery).

VA Hospital: If the veteran died while in a veterans hospital, the death benefit is $796.

Service-Related Death: A veteran who dies in a service-related death is eligible for $2,000
How Do You Get Veterans Benefits?
To qualify for a veteran's death benefit, a few things need to be true. You need to have paid for the funeral of a veteran. Next, the funeral cannot have been paid for by another entity, such as an employer. The veteran also had to have been given an honorable discharge.
The family member submitting to receive the benefits must submit acceptable proof of death, receipts to show payment to the funeral home, and a bill from the funeral home. The submission must be made within 2 years of the time of death of the veteran.
Things You Should Know About Veterans Benefits
According to AARP, there are many things that people do not know about the death and burial benefits veterans receive.
Not Just for Combat Benefits: Unless the person was dishonorably discharged, most veterans qualify for at least some death benefits.

Private Cemeteries Count: Many people assume they are only eligible for benefits if they choose a veterans cemetery, but this is not the case.

Advance Planning: Although you can plan in advance to ensure the veteran gets the burial they desire, you do not have to.

Help With Expenses: Your family may be eligible for help with expenses. Don't be afraid to inquire with your funeral director. They have likely handled this before.

Don't Be Afraid to Ask: Burial benefits are underutilized as many people either don't know or simply don't inquire as to what they are entitled to.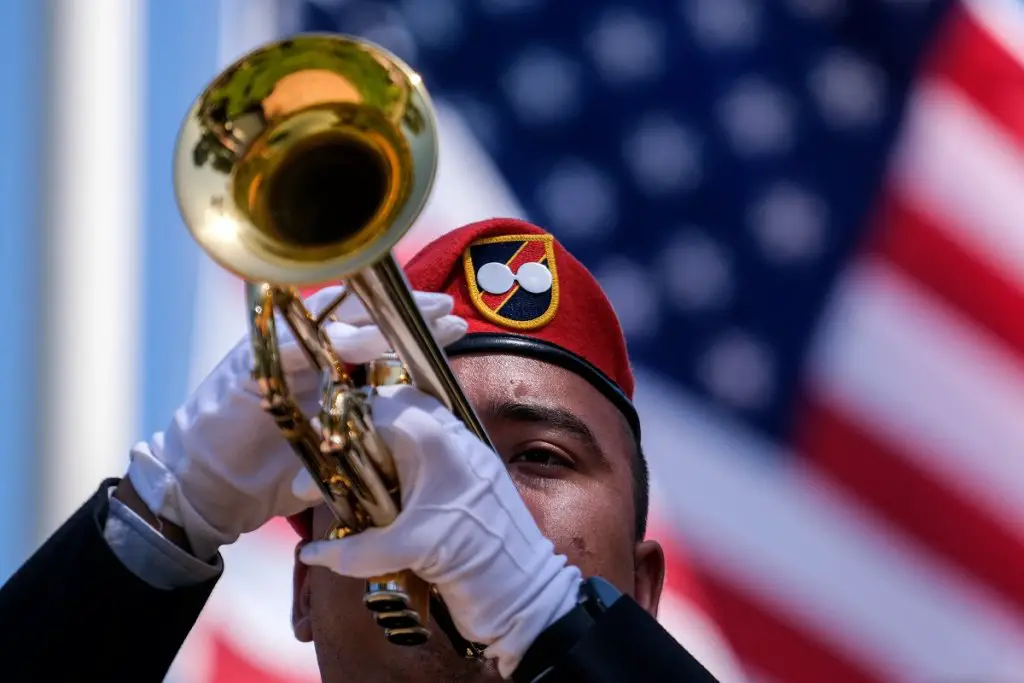 Veteran Funeral Honors
Many military funeral rituals and customs coincide with a veteran's burial. These include:
Honor Guard: The honor guard accompanies the casket in a ceremonial guarding.

American Flag: The flag is draped over the casket during the service. Sometimes called a burial flag, it is not actually buried with the body; rather it is folded in a flag folding ceremony. It can then be displayed in a triangular holder.
Taps: A bugler plays taps at the gravesite. If there is not a bugler available, a recording can be played.

Gun Salute: The gun salute is a tradition used in military funerals. The guns are shot off in a volley.
Veteran's death benefits are in addition to veteran survivor benefits the widow and children can receive.