Funerals can and should be personalized to reflect who your loved one was in life. Here are over 40 funeral ideas of ways to creatively incorporate their religious beliefs, musical tastes, preferences, favorite causes, and more to make a unique and deeply personal sendoff.
Why Personalize A Funeral Or Memorial Service
When planning a funeral service, family members can feel overwhelmed and riddled with sadness. Of course, you are devastated to have lost your loved one, whether the loss was expected or quite sudden. If you can turn the day you say goodbye into one uniquely matches the life lived by your person, your point of view can change.
Feeling a little lost on how to do that? We have some great ideas to help you share special memories, create a unique funeral ceremony, and turn a traditional funeral into more of a celebration of life.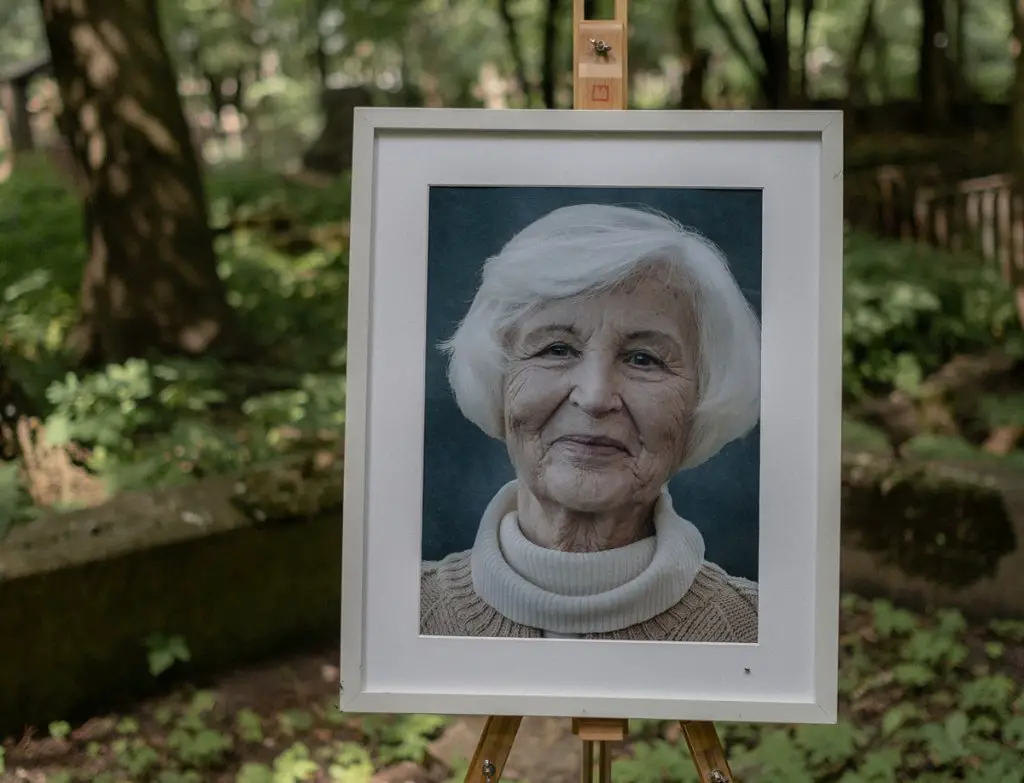 How To Make A Funeral Reflect The Deceased
In recent years, many people have steered away from traditional funerals and looked for more unique ways for mourners to say goodbye. As a starting point, we have outlined some ideas to point you in a direction that will hopefully make what are sure to be difficult times a bit more cheerful. At the very least, you will feel like you are planning a memorial befitting your loved one.
Rather than having a somber funeral or memorial service followed by a reception where the tone is lighter, and people reminisce about the departed, many people opt for an all-in-one celebration of life service instead of a funeral.
Regardless of which way you go, you can create a memorable goodbye that stresses the individuality of the deceased and their impact on people's lives. Many providers of funeral services advertise their willingness to help you design a customized funeral. There is no template for a unique funeral, but the funeral home personnel might be able to talk to you about how to pull it off.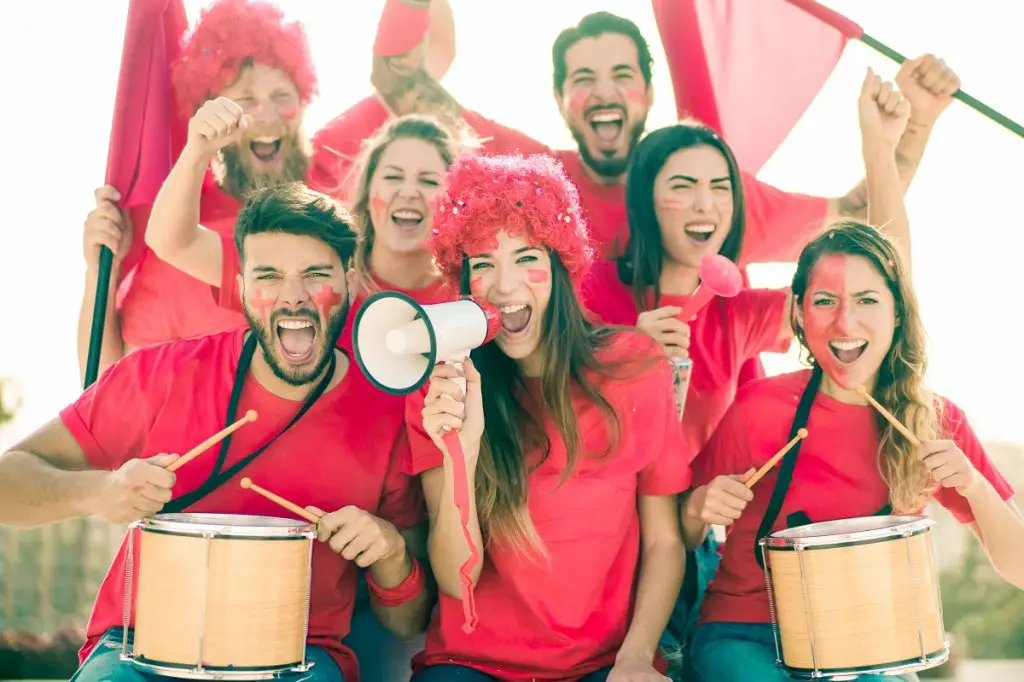 Simple Ways To Personalize A Funeral
There are many simple ways to personalize a funeral, even if it is planned in a more traditional way. If the funeral director you are working with does not seem open to that, you can find one who makes you feel more comfortable.
Guest book: Your guest book could be unique to the deceased passions or interests. You could use a baseball scorebook for a baseball fan. Or it could just be a guestbook with flowers on it for avid gardeners.
Casket: Selecting a unique casket is another great way to personalize the funeral. Did gramma love flowers? You can probably find a casket with flowers on it. Perhaps a local craftsman can engrave something fitting your loved one on a simple wooden casket.
Favorite Clothing: If your loved one was always wearing pink, encourage guests to do the same in their honor.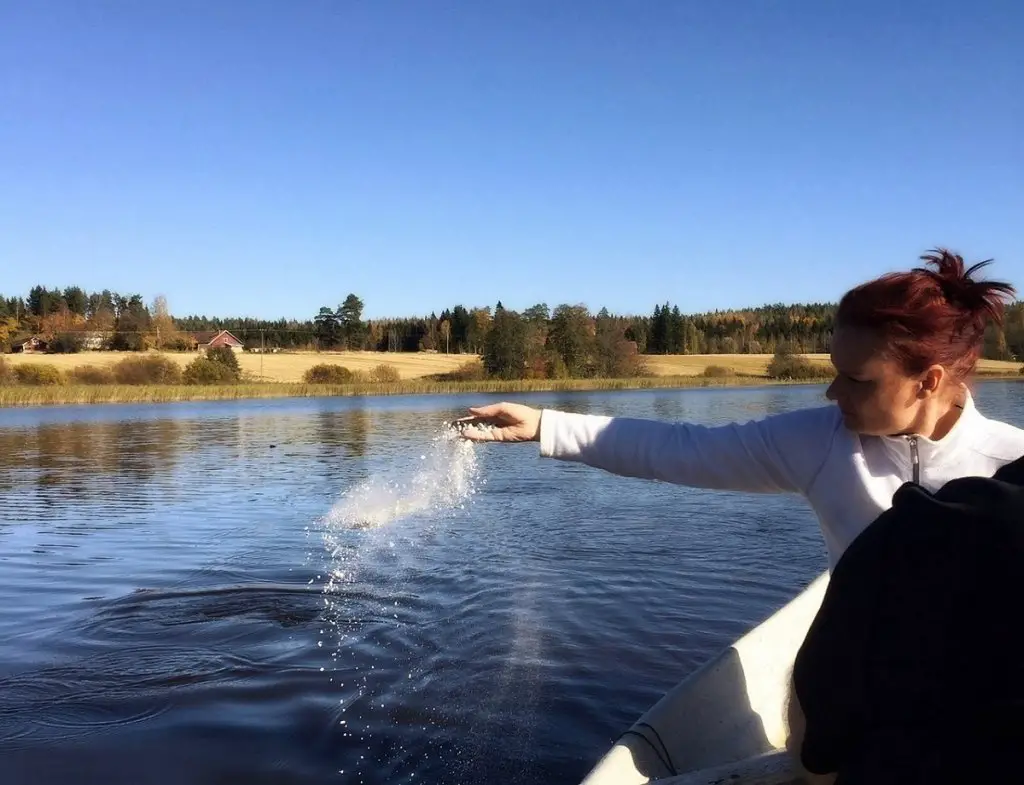 Spreading Ashes: Did your family member choose cremation and has final wishes for their cremains to scattered in places they loved? You can inquire if any close friends have special places to spread some of the ashes for a unique twist on this.
Display Personal Belongings: Maybe your husband had a memorabilia display of his favorite sports team. Talk to the funeral home about displaying these items and then ask people to wear the team colors to the visitation.
Getting Interactive With Guests
Quote Board: Send out a request to guests to bring a quote for the quote board that they feel described the deceased and how they lived their life.
True Colors: Did your loved one have a favorite color? Ask guests to all wear something in that color scheme.
Pallbearers: Sure, pallbearers could wear a traditional suit, but there are other options. They could also wear baseball or football jerseys, running clothes, or camouflage.
Memorial Hashtag: Leading up to the visitation, ask people to share memories and photos with a memorial hashtag.
Candles: Leave candles out for guests to light as they send up a prayer for the deceased.
Display Photos: Everyone thinks of the basic memory board, but you can display photos in a unique way that is sure to get guests looking at them.
Trip: Was there a favorite destination of the deceased? Plan a memorial service there.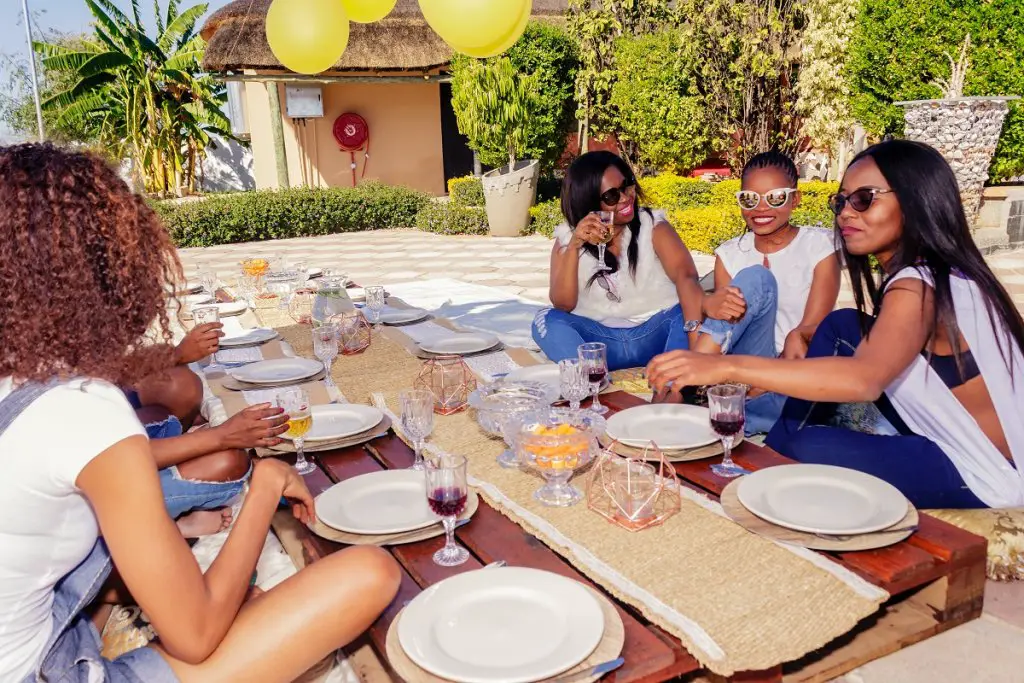 Funeral Ideas For Making The Service Fun
There are probably a thousand ways to make the service fun. Here are some thoughts for you to add your own twist too.
Eulogy: Ask friends and loved ones in advance to prepare a few words, a quote, or a short story to tell about the loved one. These can all be put together into a beautiful, personalized eulogy.
Music: Incorporate music that is befitting the personality and passions of the deceased.
Live Music: Lovers of live music might plan to have a band at the visitation. When people offer their condolences encourage them to request a song that reminds them of the deceased.
Light Up the Sky: Light up the sky with fireworks after the funeral.
Memorial Tree: Ask people to get a small gift card to a local nursery instead of sending cut flowers, then get everyone together to plant a memorial tree.
Social Media: Create a hashtag for people to share their photos and memories.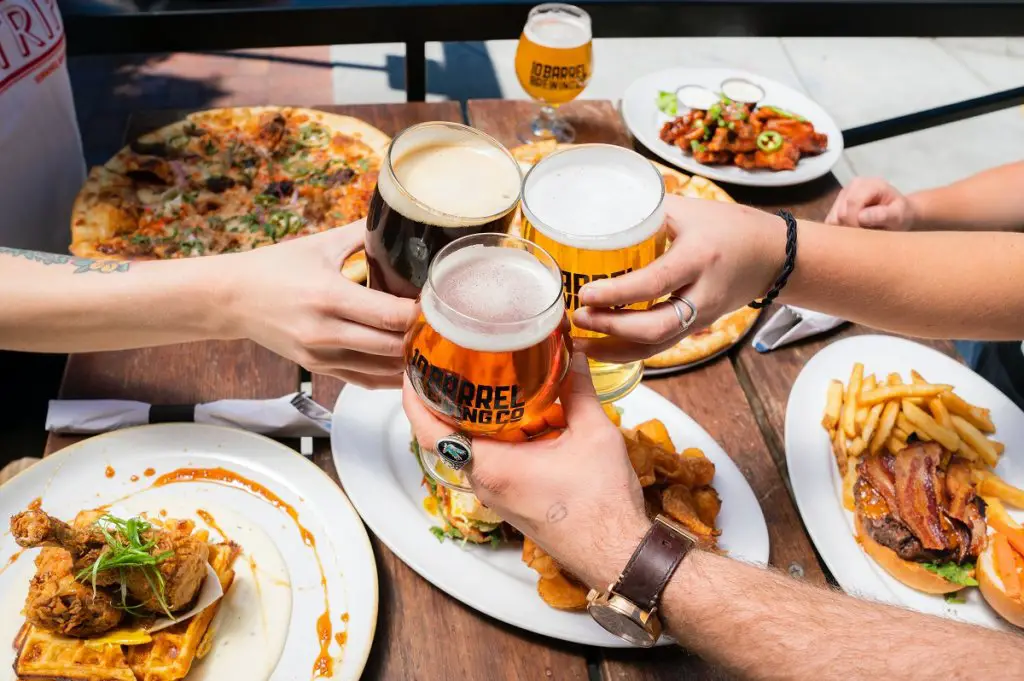 Creative Mementos For Guests
Consider sending mourners home with a keepsake that your loved one would have wanted them to have. It can be anything from a favorite book to a loved candy. Or you could put a combination of these things onto a memory table and ask people to help themselves.
Favorite Book: This is an especially great option if the book is something short and sweet that anyone might enjoy.
Favorite Candy: It might seem odd to hand out candy at a visitation, but why not? Put a small note out that this was something the deceased enjoyed.
Favorite Food: The luncheon after a funeral does not have to be boring. If your family loves pizza, make that happen.
Favorite Beverage: Put out tiny bottles of wine for guests to bring home with them in memory of someone who really loved a good winery.
Custom Print Memorabilia: You can have a photograph put on just about anything now. Perhaps a cute bookmark is a good choice for an avid reader or a librarian.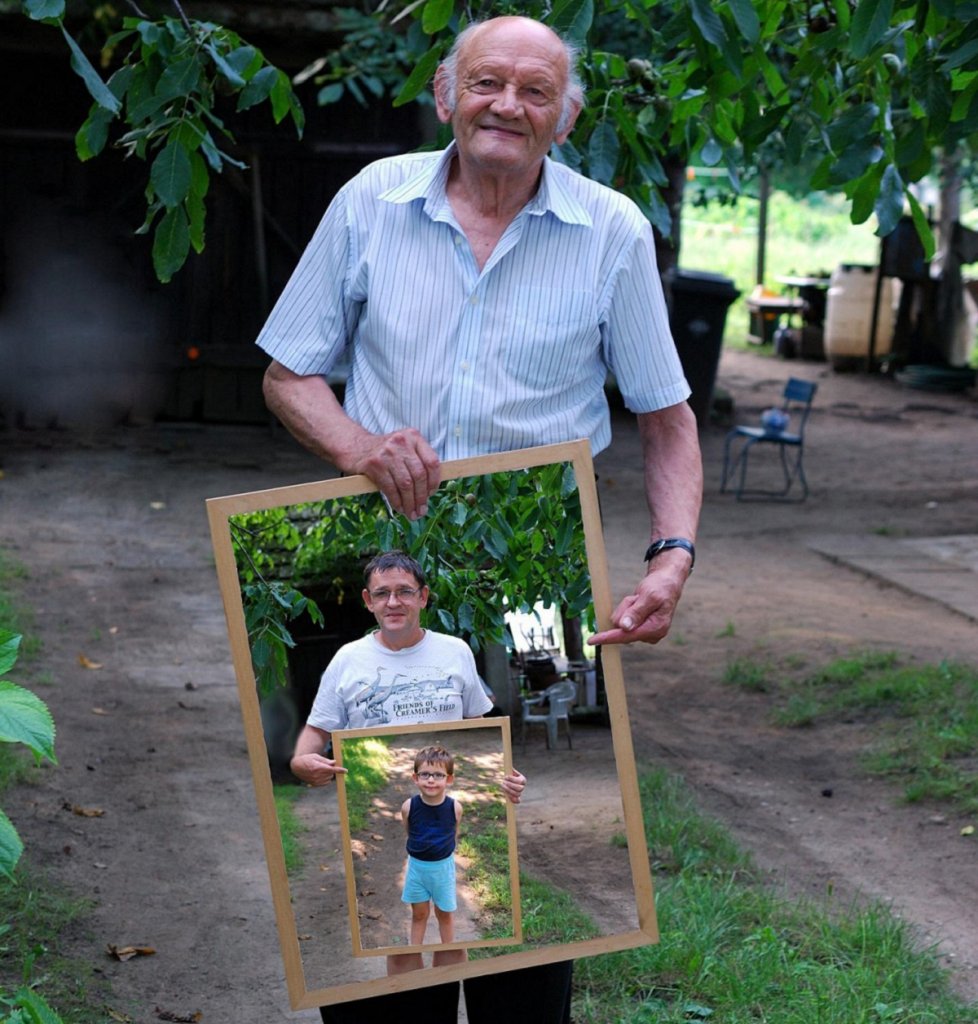 Photo: Is there an awesome family photo out there? Go ahead and frame a bunch of copies for family members to grab.
Unique Prayer Cards: Sometimes prayer cards go untouched or get shoved into a drawer, but if you put an especially beautiful poem or passage on it, that might not happen.
Arts And Crafts For Funerals
Memorial Stone Station: Set up a table for people to paint rocks at a memorial stone station.
Memory Tree: Whether you are having an outdoor or indoor service, you can put out tags for guests to write notes, quotes, and memories to hang on a memory tree.
Memory Capsule: Place a box out and invite guests to paint a stone, write a note or make a card to put inside of a memory capsule for your family to open a year after the funeral.
Family-Friendly Ideas The Involve Kids
Whether the funeral is for a child or not, you may find yourself concerned that the children will not feel involved. Depending on the person whose life you are celebrating, there are some great ways to involve the kids from toddlers to high school age.
Campfire Service: A great way to remember an avid outdoorsman is to have a campfire service. You can tell stories, sing songs, or just talk about their daily life.
Picnic Service: Is it looking like a beautiful day? Plan a picnic service or picnic lunch for after the formal service. Be certain to have fun things on hand for the kids to do.
Coloring Station: Kids love to color. Encourage them to color something that reminds them of your loved one. Have coloring books on hand for kids who might not be inspired to draw a picture.
Bubbles: What kid doesn't like to blow bubbles? Send your loved one off with a blast of bubbles. You can get 90 small packs of bottles on Amazon for just a few bucks.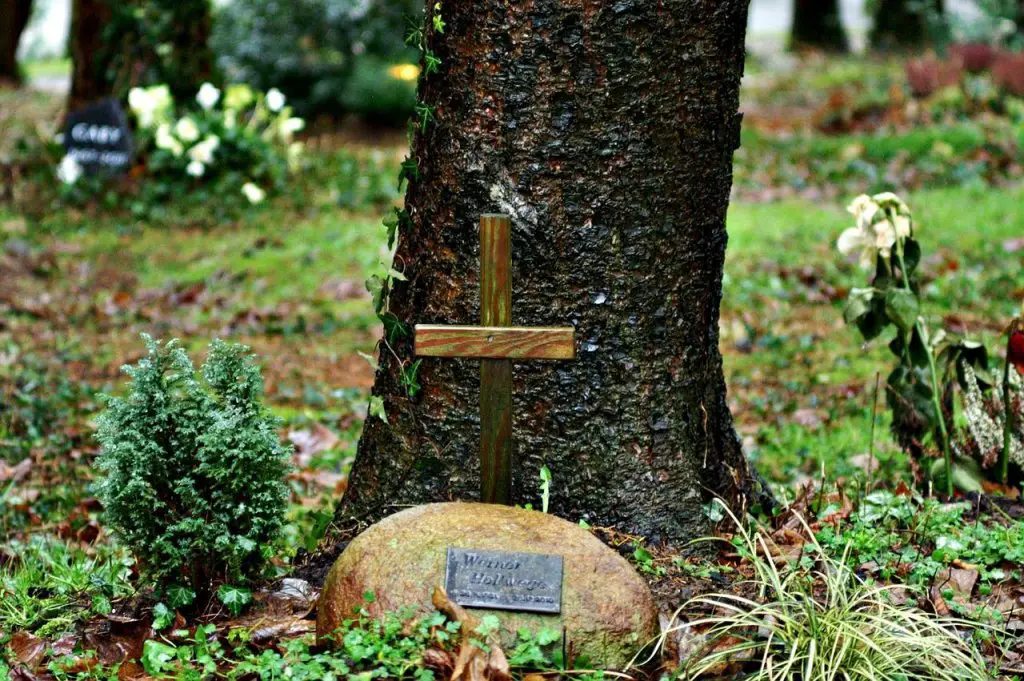 Recycle And Remember Ideas For A Greener Funeral
Green Funeral: Talk to your funeral director about a green funeral if you want to leave less of a carbon footprint behind. Whether you attend a Protestant or Catholic church or follow Judaism or an eastern religion, green funerals are in line with the theology of most sects.
Green Casket: Some caskets are specially made to decompose without adding anything bad to the earth.
Seeds of Love: You can send guests home with flower seeds, or even purchase cards that, when buried, sprout into flowers because the seeds are embedded within.
Saplings to Take Home: Purchase tree saplings and give each funeral goer a sapling and directions to plant and care for the small tree.
Send Home Collectibles: Did your loved one have a passion for collecting? You can put out collectibles inviting guests to help themselves to one.
Patches for a Memory Quilt: Even first-time quilters might be tempted to grab squares to make into a quilt.
Turn Flowers Into Beads: After the funeral, the flowers can be pressed into beads. These can be made into bracelets or necklaces or just put into a pretty bar.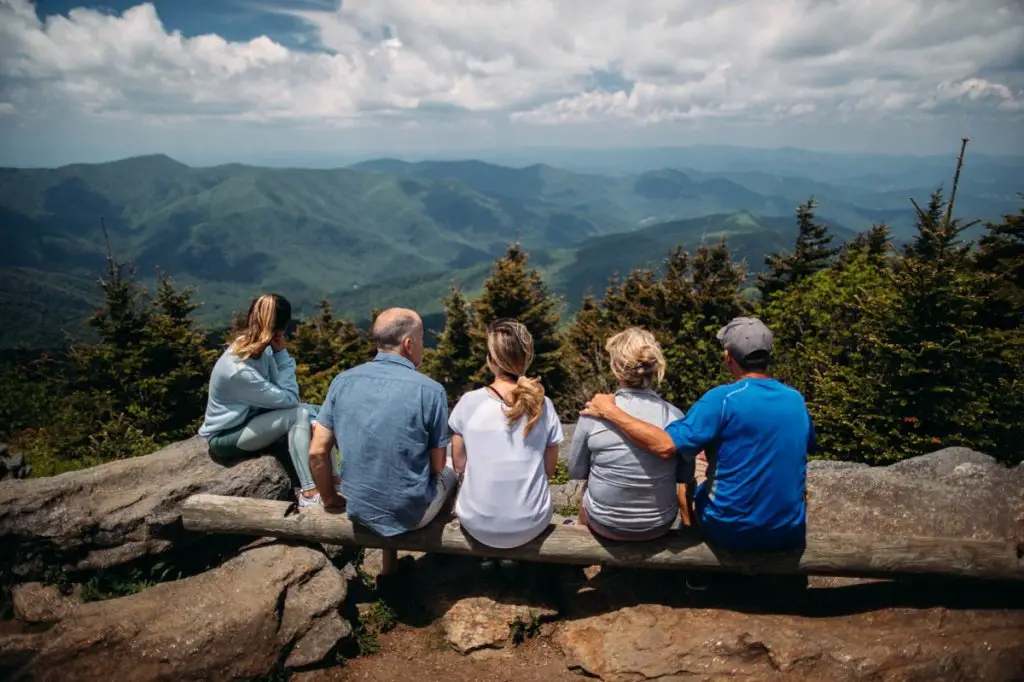 Personalization For Outdoor Services
There are so many unique places you could hold an outdoor service. Truly, the sky is the limit. Places you could consider really depend on what the person's passions were. This might be so you can sprinkle some ashes if the person had been cremated, or it could just be so everyone can say a few words in an environment the deceased had really loved.
Stadium
Field
Waterfall
Barn
Body of Water
Mountain
No matter what your religious beliefs or passions in life, a large number of people have started to lean toward a life celebration either in addition to or to replace a formal funeral service. One thing for sure is that you should feel free to plan a celebration that is uniquely you.