Funeral flowers for men are often traditional stylized arrangements in colors widely considered to be masculine (or neutral) such as red, blue, yellow, orange, and white. However. the best colors to send as funeral or sympathy flowers for men reflect their personal color preferences and coordinate with the funeral theme and the color of their clothing.
When women pass away, choosing what kind of flowers to send may seem rather easy. However, even if the person you lost was a man, don't assume you have limited options. Take some time to consider the things your special someone really enjoyed and let your imagination run wild.
What Kind Of Funeral Flower Arrangements Are Appropriate For Men?
If the loved one or good friend you have lost is a man, you might think that limits your options of floral arrangements. That simply is not the case. The first thing to know are the types of funeral flower arrangements out there. The basic choices are:
Casket Spray: Casket flowers are most often chosen by immediate family members. Unless you are a part of the family, it is not appropriate for you to choose the type of floral arrangement. If you are buying them for a male loved one, you can personalize the arrangement to make it manly.

Standing Spray: A standing sympathy spray stands upright on the floor beside the casket. They can come in a variety of colors and flower types.

Flower Basket: Baskets can sit on the floor or a pedestal at the funeral, or they can be a lovely sympathy basket to send to someone's home.

Funeral Wreaths: Another lovely choice, floral wreaths can be made in different colors, themes, and styles.

Flowers on an Easel: Wreaths, crosses, and other shaped floral arrangements stand out when presented on an easel.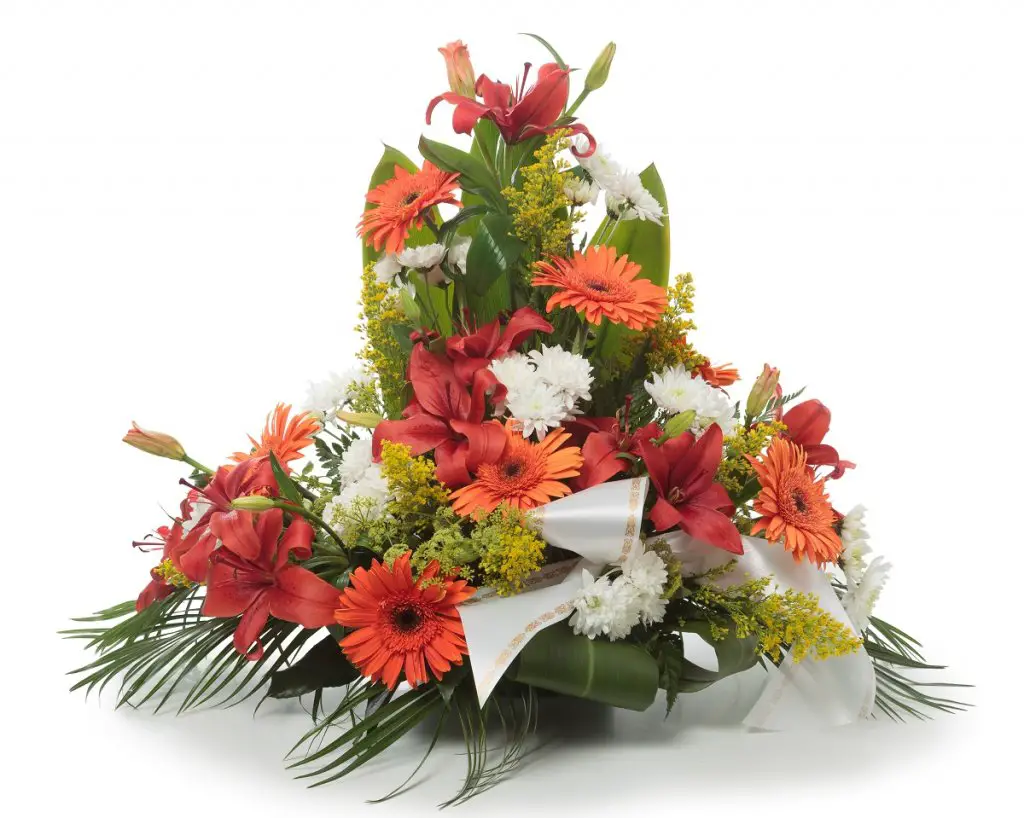 What Type of Flowers Are A Good Choice For A Man?
Tips on choosing flowers for men is to go with more bold and masculine colors. Some types of flowers seen as masculine are:
Red Chrysanthemums: These big, bold red flowers resonate well with men. They can be paired with many things. It is even okay to add some white roses to the mix.

Red Roses: The color of love, and also a deep and bold color, red roses express sorrow in bouquets sent to a funeral home or church.

Gerberas (or Gerbera Daisies): These come in some more masculine colors, such as a muted orange or yellow. The color is a nice one for funeral sprays for men.

Peace Lilies: A peace lily is a live, green plant with white flowers, and to it works well for recipients of both genders when paying condolences.

Orchids: Since orchids come in a wide variety of colors, you can use them in blues, purples, greens, oranges, etc., to create a masculine arrangement for a funeral.

Chrysanthemums: Also called mums, they are another flower that is big, comes in masculine colors, and can make a great arrangement sure to please.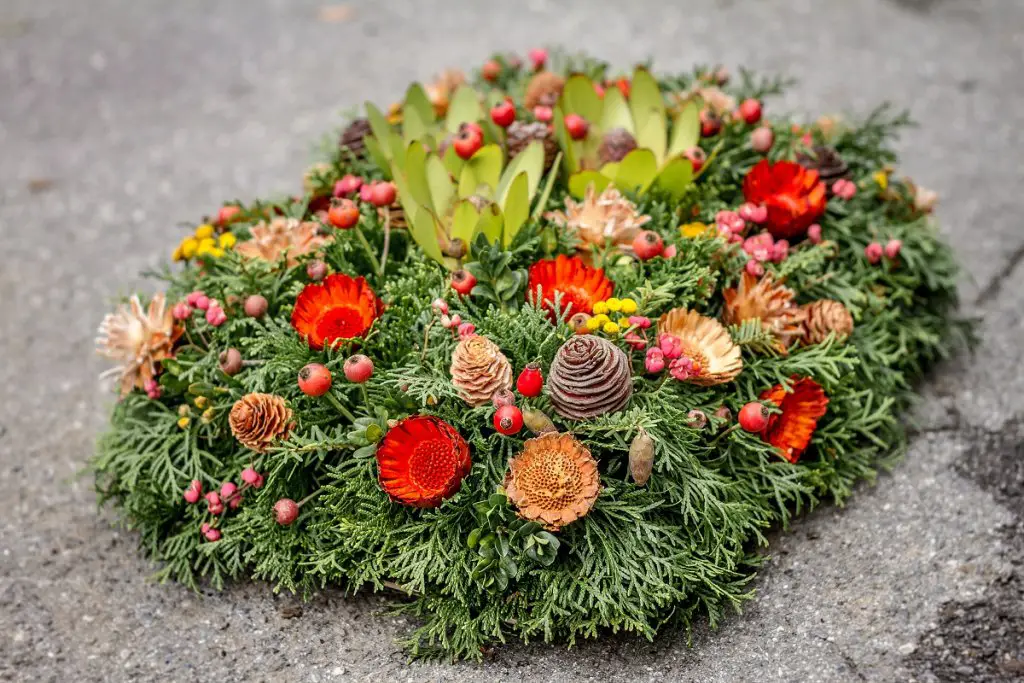 Following The Rules For Sending Funeral Flowers For Men
There are rules of etiquette for sending funeral flowers. Find out where the wake or funeral service will be located. You should send flowers directly to the funeral home or church where the funeral service will be taking place if you want the flowers to be there for the wake and service. Otherwise, send other arrangements to the deceased's home.
It is customary to write the card out to the deceased and include the name of the business or church where they are going, including the address. If you are not someone the family members are likely to remember, it is okay to give a frame of reference. For example, if I lost a member of my graduating class, I might write, "Crivitz Class of 1988, Pam (Ducaine) Berg" so that the family knows the relationship.
If a member of my running group passes away, I might sign the card, "She Runs This Town Marinette Chapter," then sign the member's names who sent the flowers. The family will want to know who thought of them in their time of need, and it also gives them someone to formally thank.
Remember that casket sprays should only be sent by immediate family members. Anyone can send a funeral spray, a cross, a floor basket, or other types of flower delivery arrangements.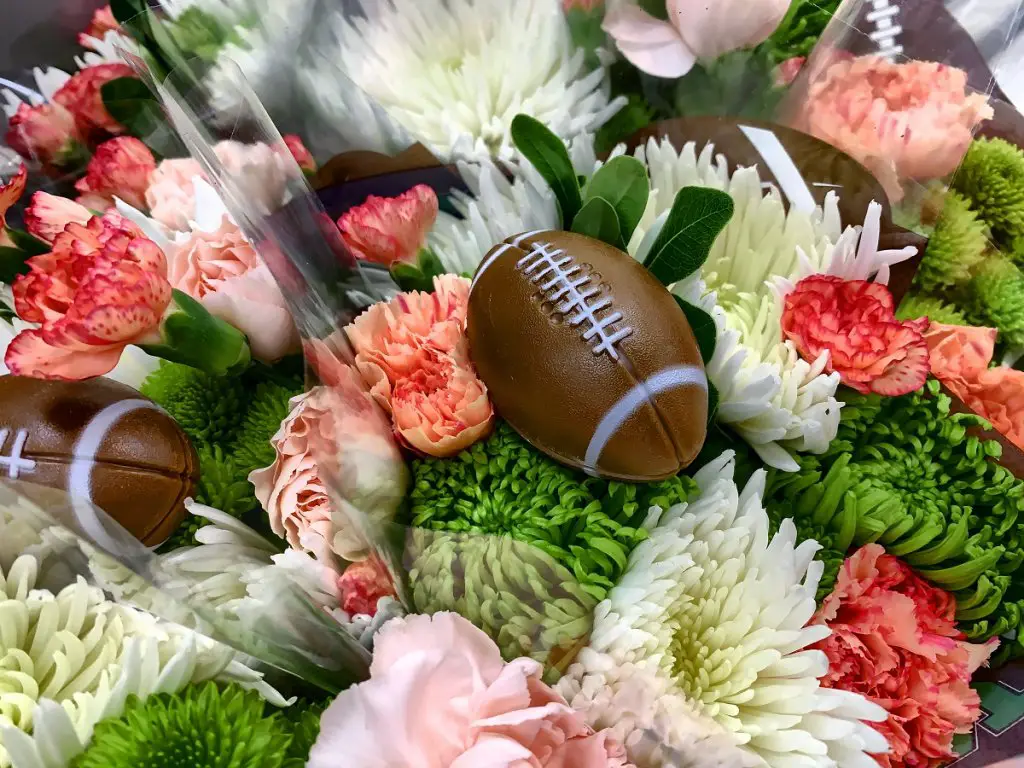 How Can You Personalize What You Send To Men?
There are so many ways to take a traditional arrangement and make it more personal for a male recipient. The colors, kinds of flowers, and arrangements are all ways to do this. You can also add something special that resonates with you as you consider your loss and the personality, hobbies, and favorite things to do of the deceased for a unique and unusual arrangement.
Favorite Clothing: Did he seldom leave the house wearing anything except flannel? Why not include that in your flowers? Ribbons made of flannel material would be a lovely touch. The same is true of your camouflage or bib overall loving hubby, brother, or father.

Sport Theme: Is dad a raging sports fanatic? Floral arrangements can be made into the shape of a football or baseball. There is also the option of making the arrangement the color of their favorite sports team. Picture a green and gold Green Bay Packer arrangement, or the teal and black of the San Jose Sharks. Carnations come in just about any color, so you can personalize that bouquet!

Hobbies: Believe it or not, you can easily add a fishing reel to a spray. Another great option is to put the flowers into a fishing net or old basket with netting on it. Does your loved one have an antique tackle or toolbox? Those can also be used.

Career: Was grandpa a lifelong farmer? Did dad drive a semi? Use your creativity to work these elements into the flowers.
Funeral Flowers for the Outdoorsman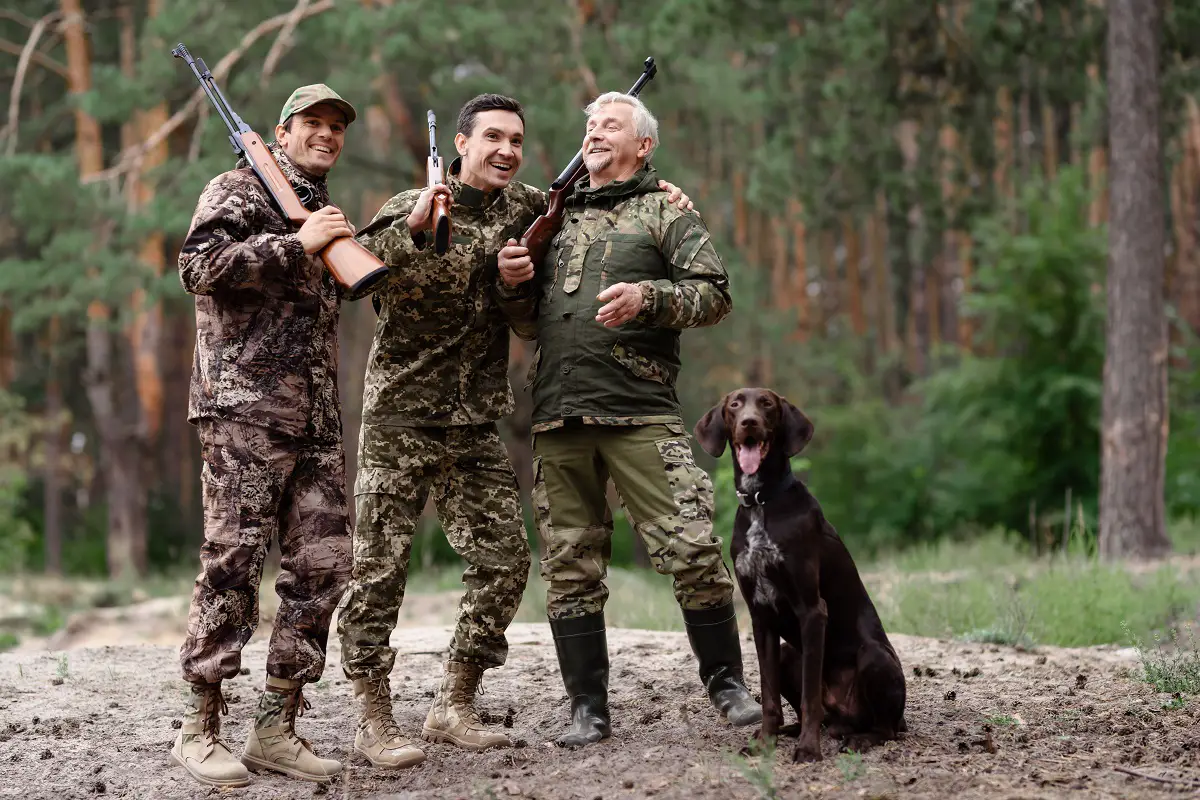 Funeral flowers for an outdoorsman can be personalized in the ways mentioned above. Talk to your florist about how the deceased loved to hunt, fish, hike, or camp. No matter what he enjoyed in the great outdoors, you can devise a plan.
An interesting twist would be to work outdoorsy things into the arrangement. You could hollow out a log to have the florist put the flowers into it. Add branches to the flowers for an outdoor feel.
If you are looking for ideas, check out Pinterest. Your local florist can create a masculine arrangement like you see there.