Multiple factors contribute to the cost of a burial plot. For instance, the type of space, type of cemetery, location of the cemetery, above ground or below, etc. On average, standard below ground plots range from $500 to $5,000.
A burial plot is a space in a cemetery where a casket will be buried. A burial plot is often for one person, but families sometimes opt for several grave plots put together so that they can be buried near each other.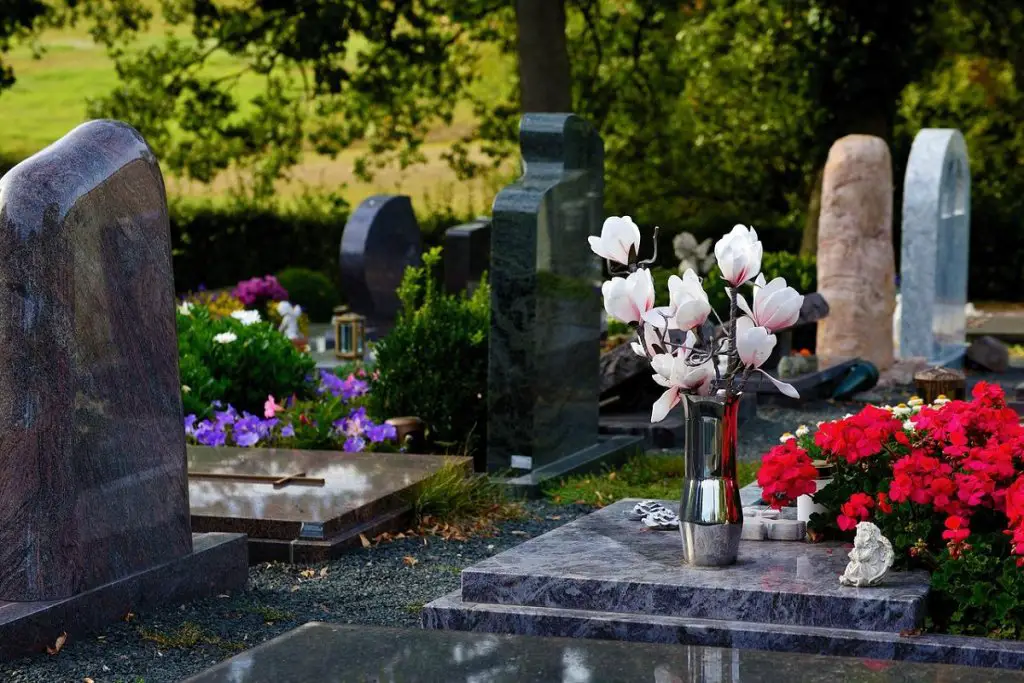 What Do You Get When You Buy A Burial Plot?
When you purchase lots, you are purchasing the right to bury someone on that spot and not the land itself. You own the spot in perpetuity,
However, some cemeteries have rules that after a certain amount of time has passed without activity at a gravesite for so long, the plot can be resold. This is rare, as often more than 40 or 50 years have to pass before this is even an option, but it pays to check out cemetery rules, especially if you are buying a plot for a young person who might not need it for decades.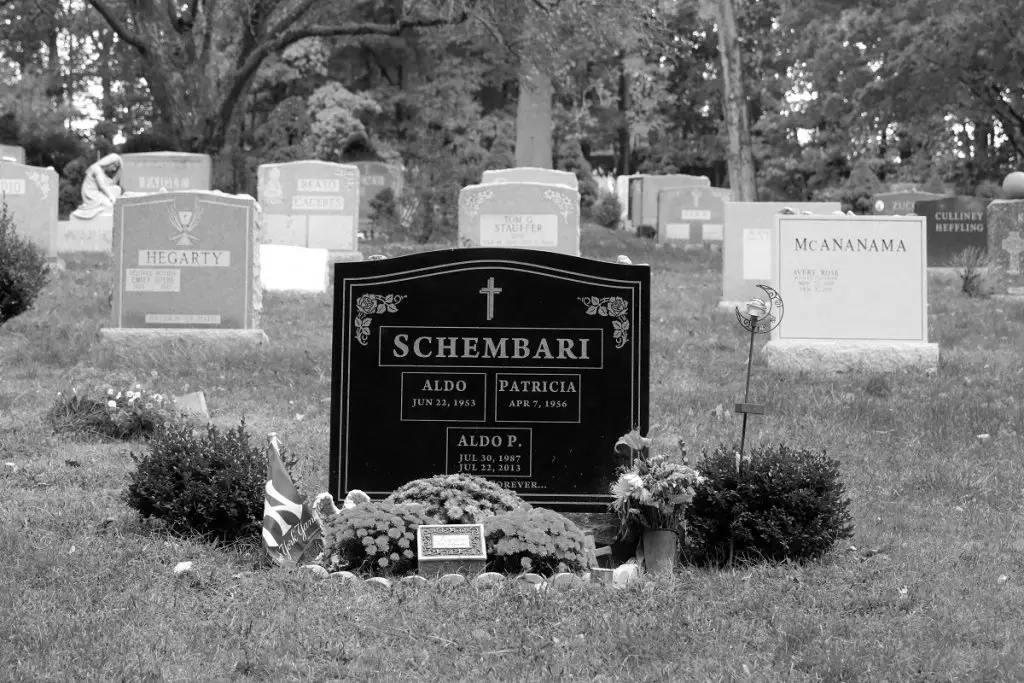 What Types Of Burial Plots Are Available?
There are different kinds of burial plots available for purchase, both inground and above ground. A mausoleum is an above-ground plot, where a casket can be laid to rest inside a secure building. The exact size and design of mausoleums vary, and ultimately they are almost always more expensive than a burial plot.
Most people looking for a cemetery plot for burial in the ground consider these options:
Single Space plots are the most common type of burial plot in cemeteries. They typically measure about three-and-half feet wide by eight feet in length and are meant to hold one casket.

Companion plots accommodate two people who wish to be buried next to each other. Often bought by married couples, the plots can be side-by-side or double-depth, where one grave is placed on top of the other. Side-by-side properties are double the price of one grave, although the cemetery might offer discounts for multiple purchases. Double-depth graves are cheaper, but there are opening and closing charges for each person if they die at separate times.

Family plots are a group of plots purchased to bury multiple family members. The lots are often in a row or form a square or rectangle. Each lot may have its own headstone, although there is often a long one with the family name.

Plots for Cremated Remains may be the same standard spaces bought for caskets or in an urn garden.

Most cemeteries have urn gardens that contain plots to bury urns containing the cremains. These spaces are smaller than those used to bury caskets, so they're less expensive. Multiple urns can be placed within a single plot, although there will be charges to open and close the grave each time.

In either case, you may be required to buy an outer burial container for the urn.

Lawn Crypts are reinforced concrete burial containers that are pre-installed in the ground to hold one or more caskets. They are often used in areas that are prone to floods, so they are often equipped with drainage systems. While this option better protects the casket, they are costly.

You can buy a lawn crypt for single, side-by-side, or double-depth individual plots, or for family plots. Singel crypts start at $3,200 and can run as high as $10,000. Double-sized spaces range from $10,000 to $20,000. Family plots may be more economical.
For even more protection, the next step up is an above-ground burial in a mausoleum.
What Is The Advantage Of Buying A Burial Plot When Pre-Planning?
People can pass away suddenly, which puts family members on the spot to find space in a cemetery. A resting place in a convenient location that is reasonably priced might not be available when death occurs. Those making the decision about funeral planning may have to settle for what is available at the time even if the cemetery is poorly located or very restrictive in its policies.
Purchasing a plot or a lot in advance can save everyone time and money. When pre-planning the purchase of a burial plot, an individual is able to weigh the average cost of a lot at different cemeteries, see what is available, and choose the right gravesite for their situation. Not only may land have increased in price by the time the burial plot is needed, but side-by-side or even multiple plots in close proximity may not be available.
What Is The Average Cost Of A Burial Plot In The US?
When looking at the average cost of a gravesite, some factors that affect cost include location, plot size, and the cemetery itself. Private cemeteries for more expensive than public ones.
The average cost is somewhere between $500 to $5,000, but recent statistics provided by Perfect Goodbyes illustrate that plots under $1,000 are rare, while in some states, paying much more is common.
Space in North Dakota goes for $983 and $775 in Alaska. Prices well exceed the average in Washington ($5,499,) Texas ($5,547,) Nevada ($5,680,) Hawaii ($5,962,) Louisiana ($6,403,) New York ($6,742,) and California ($7,052.)
You can pay well over $10,000 in some parts of California and nearly $16,000 in Bellvue, Washington.
Do You Need To Bury Your Loved One In A Cemetery Or Can You Do It At Home?
Burying the body of your loved one or a family member on your private property is a cheaper option that is unusual but not unheard of. When it comes to burial outside a cemetery, the major thing is to check to make sure you are not violating laws or regulations in your state or county.
Only the states of Washington, Indiana, and Washington prohibit home burial, but most areas have zoning laws that govern interment outside a cemetery. Most places have regulations about the depth of the burial, the distance to a neighbor's property line, the proximity to water lines, and more. You may bury a loved one in only a shroud or burial vault in some places, while you must use a casket elsewhere. Some states require the involvement of a funeral director or supplies from a funeral home.
One consideration about home burial is the grave must either be left in place when you sell the property that houses the grave or move it when you move.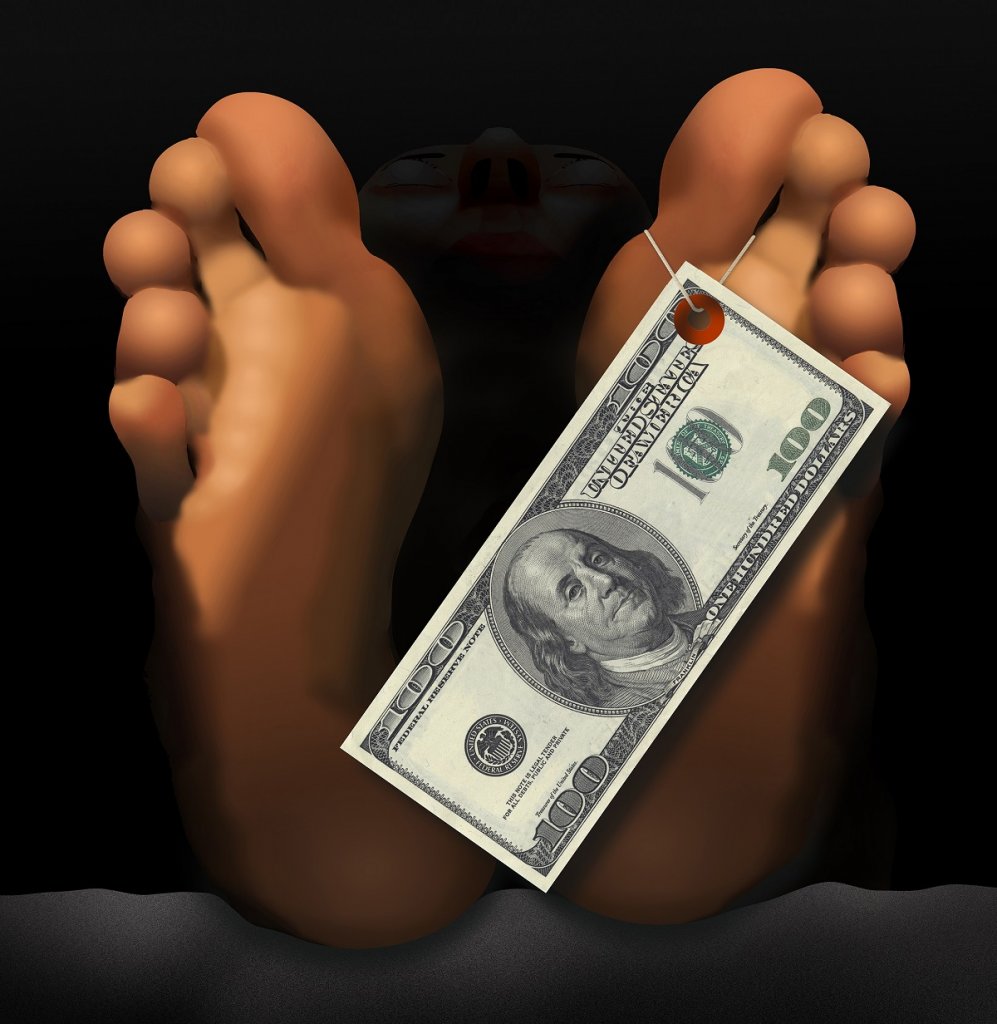 Aside From The Casket, What Other Costs Are Associated With Burial?
Funeral expenses include many things, one of the major ones being the burial plot cost and other costs related to burial – which are not even included in National Funeral Director Association Statistics that show average funeral costs of nearly $8,000 for traditional burials.
Besides buying a casket ($2,000) or urn (300) to house the body or cremains, you also need to pay opening and closing fees, a vault grave liner, a grave marker or monument, installation fees for the headstone, and ongoing care. These extra fees can add on $4100-$11,600 to the funeral cost.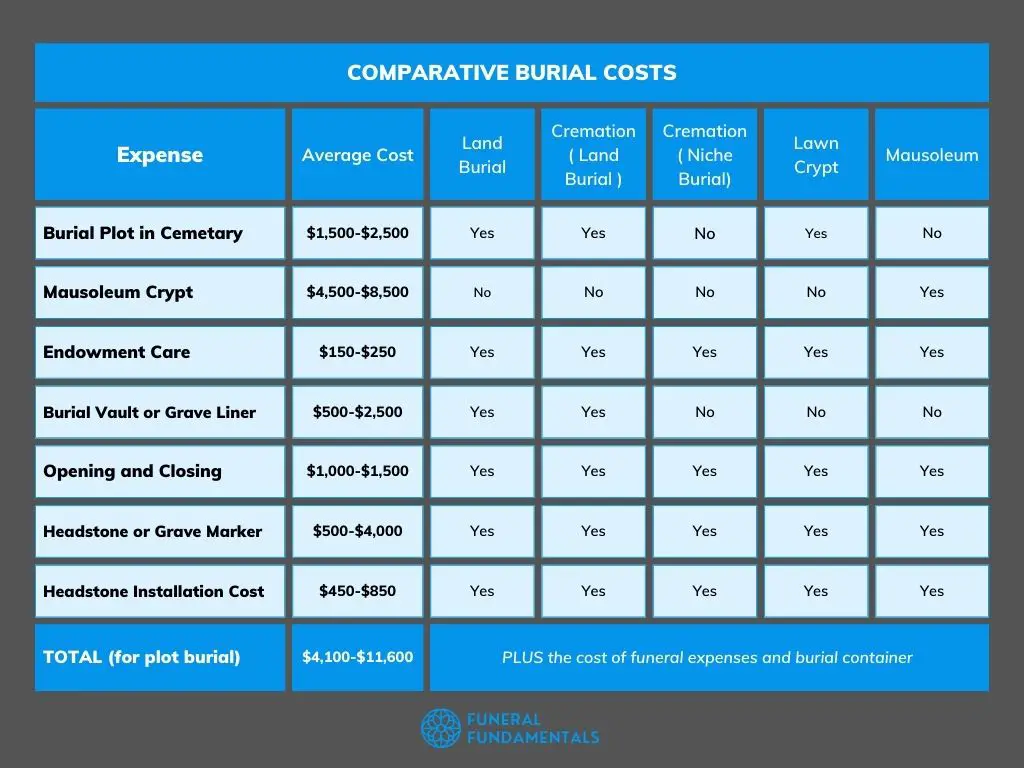 Does Buying A Plot Guarantee That the Grave Will Never Be Disturbed?
The idea that the burial plot will never be disturbed is unrealistic if the cemetery needs more space. Often, when purchasing a plot you are supposed to own it forever, but there are stipulations that allow the plot to be resold or reused after a significant length of time has passed.
Cemeteries may retain the right to move graves or bury another layer on top of original graves.