When you send a card on the anniversary of a death, a beautiful quote might be appropriate without being either maudlin or repetitious. Although some might use a religious quote from scripture, there are many choices. Here are some of the best death anniversary quotes to use.
After someone suffers a loss, a year slips by before they know it, and soon it is the death anniversary of their family member or other loved one. The significance is personal.
Some people may have worked their way through the grieving process and now accept that their life must go on without their dear one. However, they may still regard the one-year anniversary as a day of mourning.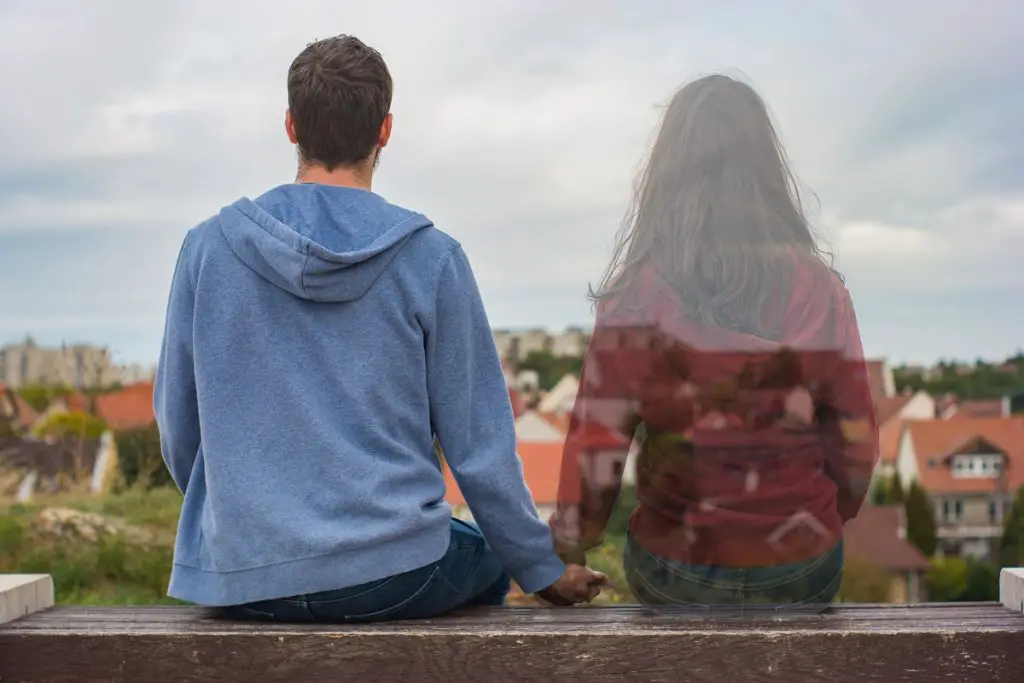 What Is The Significance Of A Death Anniversary?
A person who has experienced loss may look back at the time of the death with sadness but see past that as they remember great memories of the time they spent with their husband, mother, sister, or friend. They may think about God and the fact that their family member is in heaven now. Others may be grateful that the individual in question is no longer suffering or sick, even though the end of their pain meant the end of their physical life and the time they could spend together.
For others, the anniversary of a death may bring back memories of a painful time, full of the saddest feelings and regrets. Perhaps no goodbyes were exchanged, or maybe there was family tension that made the passing particularly difficult.
In either case, you should offer your condolences to the family, perhaps in a thoughtful card full of loving memories, Inspirational quotes, or other kind death anniversary quotes.
What Is A Death Anniversary Card?
A death anniversary card is simply a card sent to someone to mark the day or time when they lost their loved one, which may have been the saddest single day of their life. The message in the card should express condolences, acknowledge that the past year was difficult, reference memories of the deceased, and offer inspiring quotes and sentiments.
Sending a card through the mail can be a pleasant surprise, but acceptable modern methods of letting the person know you are thinking of them can be done by email, text message, or even a social media message. People who knew the deceased or their family see the post are likely to respond with kind and encouraging messages.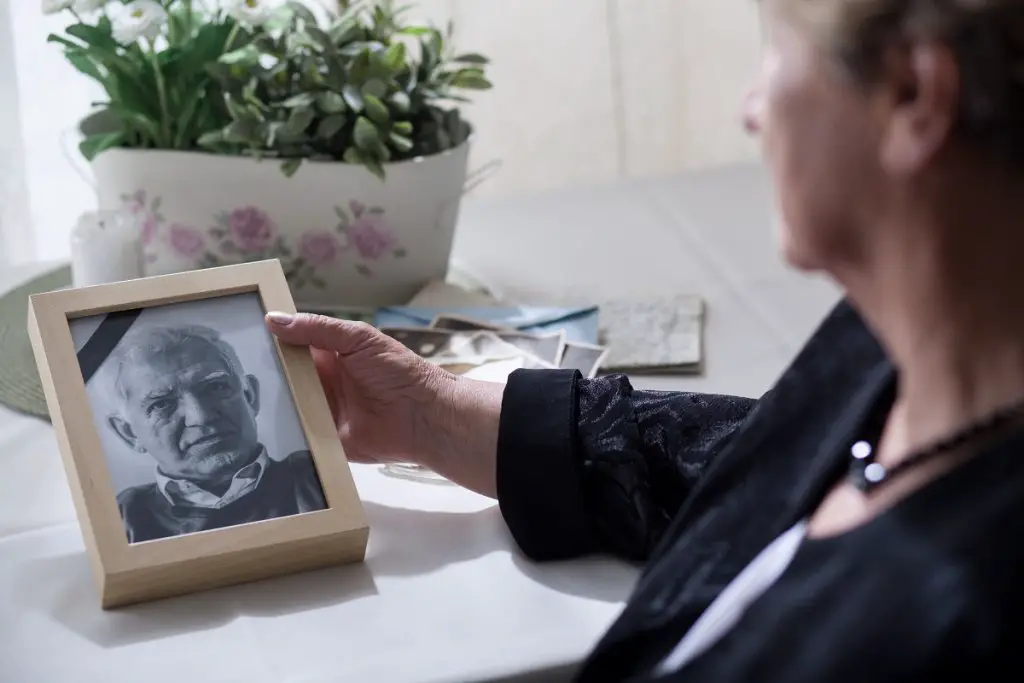 What Do You Write On A Death Anniversary?
There are two rules to keep in mind when acknowledging a death anniversary: Keep it simple and keep it positive.
Writing long and complex stories and other memories of the deceased may not be what someone needs on their day of mourning. When expressing condolences, getting to the point in a short message can brighten up a hard day.
Short death anniversary quotes might come from famous poems or religious texts. When it is dealing with a mother's death or a father's death anniversary, words from William Shakespeare or Henry Wadsworth Longfellow can bring peace. References from scriptures might express a helpful sentiment: "May God bring you comfort," just as he helped those in the Old and New Testament who experienced hardship, pain, and death.
The focus of the messages should be on fond memories of the departed. Uplifting stories are much more helpful to the grieving than sharing unpleasant or sarcastic memories.
How Do You Write A Remembrance Message?
A remembrance message emphasizes what the great man or woman their loved one was and extolls their good qualities through stories and anecdotes. It should offer words of comfort. This is not the time to share unkind or painful memories.
If the deceased has impacted your life through their unconditional love and kindness, passing sentiments like that to the family can reinforce their own feeling of love toward the deceased.
Being kind and uplifting towards the individual can help loved ones heal, but you never have to feel obligated to lie either. Being truthful and honest is always the best approach in any situation.
If, for example, the departed was an abuser, the damage they did was real and needs to be dealt with at some point. A death anniversary message is not the place.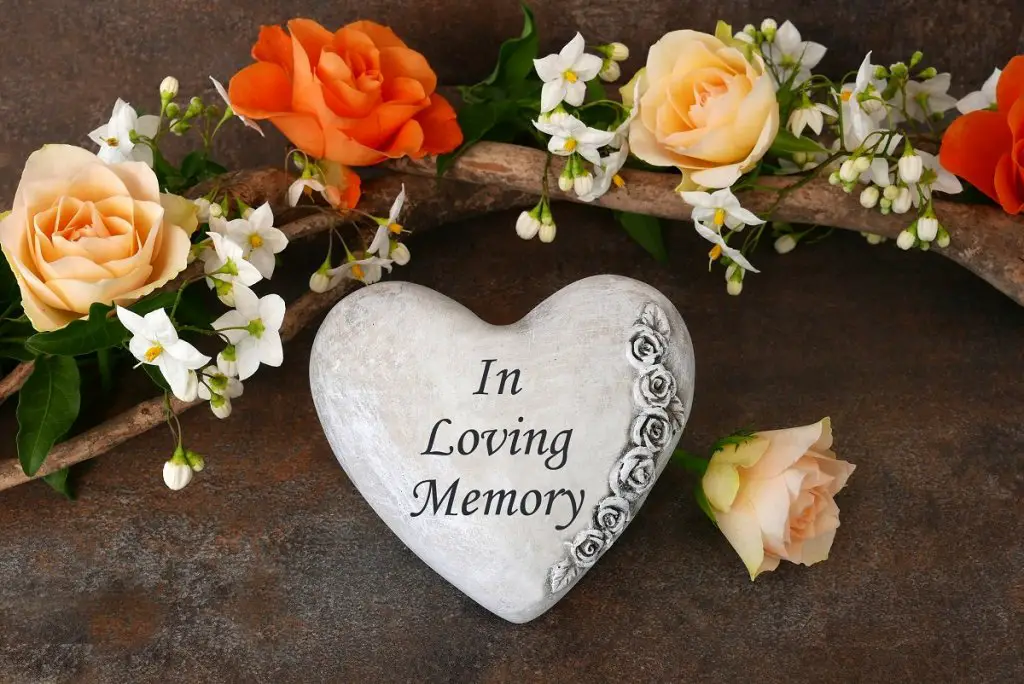 Examples Of Death Anniversary Quotes
You can attempt to create your own words of inspiration and consolation, but there are plenty of death anniversary quotes that can be shared as part of a remembrance message. With plenty of material to choose from, you can select quotes appropriate to the person who passed and their relationship with the deceased.
Here are some popular choices from famous people from all walks of life.
"Love is how you stay alive, even after you are gone." – Mitch Albom
"To die will be an awfully big adventure" – J.M. Barrie
"No one gets out of this world alive, so the time to live, learn, care, share, celebrate, and love is now." – Leo Buscaglia
"In great deeds, something abides. On great fields, something stays." – Joshua Lawrence Chamberlain
"i carry your heart with me(i carry it in my heart)i am never without it(anywhere i go you go,my dear;and whatever is done by only me is your doing,my darling)" – e.e. cummings
"Our death is not an end if we can live on in our children and the younger generation. For they are us; our bodies are only wilted leaves on the tree of life." – Albert Einstein
"Our dead are never dead to us, until we have forgotten them" – George Eliot
"She was no longer wrestling with the grief, but could sit down with it as a lasting companion and make it a sharer in her thoughts." – George Eliot
"A friend who dies, it's something of you who dies" – Gustave Flaubert
"Only a moment you stayed, but what an imprint your footprints have left in our hearts" – Dorothy Ferguson
"For what is it to die but to stand naked in the wind and to melt into the sun? And when the earth shall claim your limbs, then shall you truly dance." – Khalil Gibran
"It matters not how a man dies, but how he lives. The act of dying is not of importance, it lasts so short a time" – Samuel Johnson
"All that we love deeply becomes a part of us." – Helen Keller
"Death is no more than passing from one room into another. But there's a difference for me, you know. Because in that other room I shall be able to see" – Helen Keller
"No one really knows why they are alive until they know what they'd die for." – Martin Luther King Jr
"You don't go around grieving all the time, but the grief is still there and always will be." – Nigella Lawson
"Death ends a life, not a relationship." – Jack Lemmon
"To die will be an awfully big adventure" – J.M. Barrie
"Death is something inevitable. When a man has done what he considers to be his duty to his people and his country, he can rest in peace" – Nelson Mandela
"What you remember saves you." – M.S. Merwin
"Death is not the opposite of life, but a part of it." – Haruki Murakami
"Long after her death I felt her thoughts floating through mine." – Vladimir Nabokov
"If the people we love are stolen from us, the way to have them live on is to never stop loving them." – James O'Barr
"We all die. The goal isn't to live forever, the goal is to create something that will" – Chuck Palahniuk
"They that love beyond the world cannot be separated by it. Death cannot kill what never dies." – William Penn
"What we have done for ourselves alone dies with us; what we have done for others, and the world remains and is immortal." — Albert Pike
"No one is actually dead until the ripples they cause in the world die away." – Terry Pratchett
"Goodbyes are only for those who love with their eyes. Because for those who love with heart and soul, there is no such thing as separation." – Rumi
"The day which we fear as our last is but the birthday of eternity." – Seneca
"Mostly it is loss which teaches us about the worth of things." – Arthur Schopenhauer
"When he shall die, take him and cut him out in little stars, and he will make the face of heaven so fine that all the world will be in love with night and pay no worship to the garish sun." – William Shakespeare
"Dying is a troublesome business: there is pain to be suffered, and it wrings one's heart; but death is a splendid thing – a warfare accomplished, a beginning all over again, a triumph. You can always see that in their faces" – George Bernard Shaw
"The loss of a friend is like that of a limb; time may heal the anguish of the wound, but the loss cannot be repaired" – Robert Southey
"The bitterest tears shed over graves are for words left unsaid and deeds left undone" – Harriet Beecher-Stowe
"Tis better to have loved and lost than never to have loved at all." – Alfred, Lord Tennyson
"It's like the grief has been covered over with some kind of blanket. It's still there, but the sharpest edges are … muffled, sort of. Then, every now and then, I lift the corner of the blanket just to check, and … whoa! Like a knife! I'm not sure that will ever change." – Anne Tyler
"They are not dead who live in the hearts they leave behind." – Tuscarora
"I do not fear death. I had been dead for billions and billions of years before I was born, and had not suffered the slightest inconvenience from it."- Mark Twain
"Death leaves a heartache no one can heal, love leaves a memory no one can steal" – Unknown
"Those we love don't go away, they walk beside us every day. Unseen, unheard, but always near, still loved, still missed and very dear" – Unknown
"Death is nature's way of saying, 'Your table is ready.'"- Robin Williams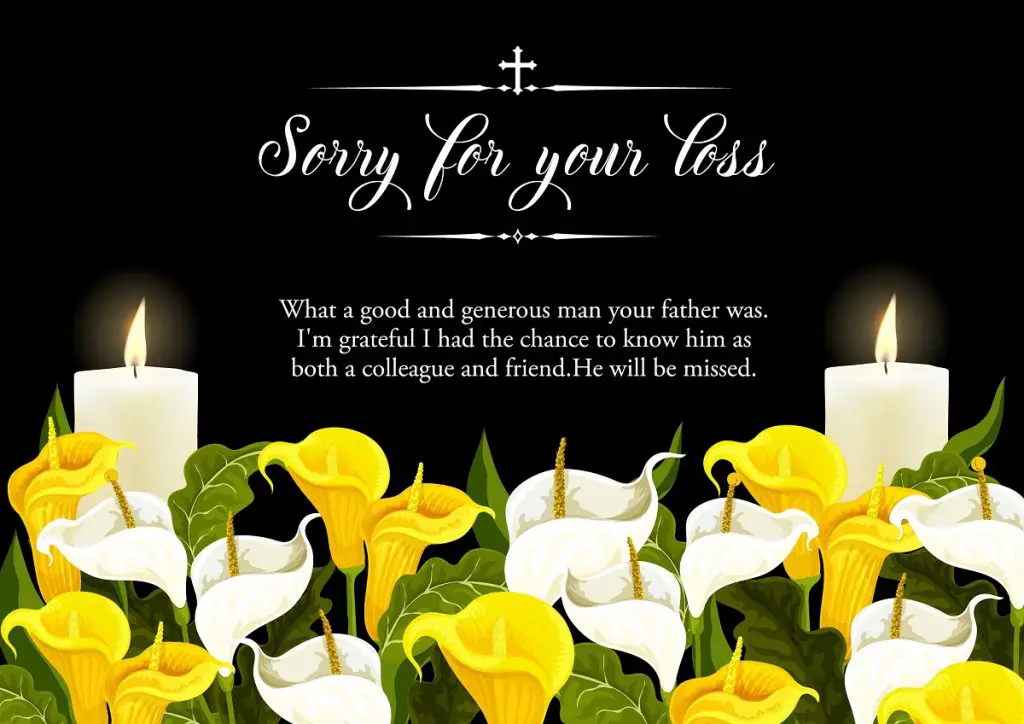 Going Beyond The Quote
Published quotes can often stand alone on a condolence or remembrance message, but often it can be the opening of your short message. For example:
"They say you die twice. One time when you stop breathing and a second time, a bit later on, when somebody says your name for the last time" – Banksy
By that standard, your father will never die in the memories of those who knew him. He was always doing something for others. His family life was inspiring, but he shared his compassion with the world. The young men he coached at Glenville High School will always be proud to be known as Coach Bailey's Boys.
+++
"If being a kid is about learning how to live, then being a grown-up is about learning how to die." – Stephen King
No one would have chosen to have several bouts of cancer like your brother did. To the admiration of all who knew him, he packed three lifetimes of fun and adventure into his 53 years. When the final round of the Big C hit him, he remained resolute till the end.
+++
"In the late great John Prine's last recorded song, he perfectly summed up the life-changing love and attraction he felt for his wife. On the anniversary of your father's passing, I can't help but think of the great love your parents had for each other. Their relationship has been the gold standard by which we measure our own.
I remember everything
Things I can't forget
The way you turned and smiled on me
On the night that we first met
And I remember every night
Your ocean eyes of blue
How I miss you in the morning light
Like roses miss the dew
John Prine, "I Remember Everything"