Christian funeral hymns offer comfort and joy to grieving funeralgoers. With many hymns to choose from, the family can select favorites of the deceased or ones that will uplift the family. There are Christian hymns representative of all styles of music, the selection can easily be customized.
When planning a Christian funeral, you can choose from many beautiful songs that can be played and sung by those in attendance. Choosing the right music can successfully offer comfort to those in attendance. Whether you want a classic song such as "Amazing Grace" or prefer contemporary music like Justin Moore's "If Heaven Wasn't So Far Away," there is a lovely option out there for you.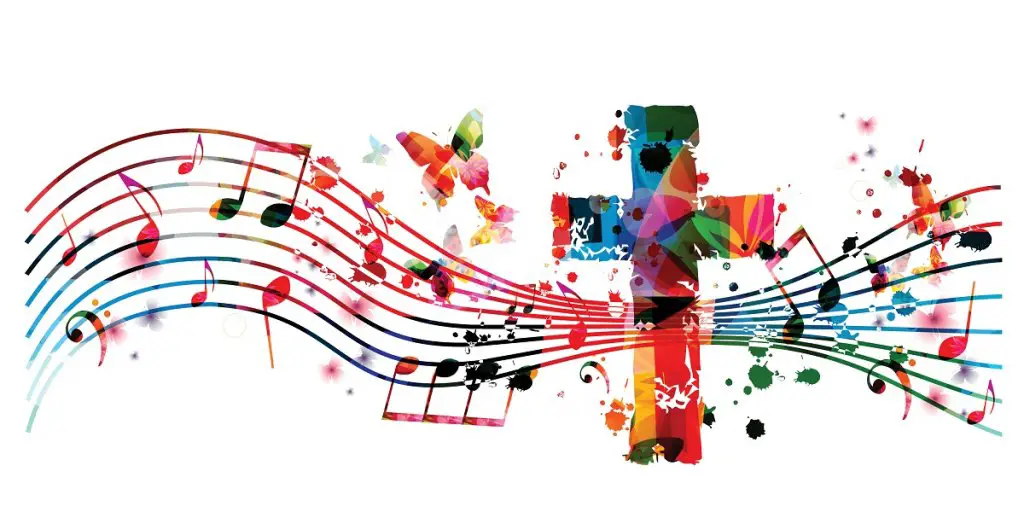 What Is Christian Music?
In most religions, music plays an integral role both in worship and in helping people to find comfort when they are struggling. In fact, music was used to worship God in the Bible. In the Old Testament, King David commanded the chiefs to appoint singers who should play loudly on musical instruments to "raise sounds of joy." (Chronicles 15:16)
Christian music helps people to praise Jesus, as well as show their devotion. It is music written and sung to express a communal belief about God. The hymns may reflect sentiments expressed in the readings.
How Should You Choose The Best Songs for an Occasion?
No matter what the occasion, there are beautiful Christian hymns that can convey the feelings you are hoping to find. Whether you are hoping for an uplifting song for a wedding or a song of comfort to get you through a difficult time, such as losing a loved one, music is a great way to express yourself.
Choosing the best song for the occasion or event can be as simple as using keywords in addition to the words "Christian songs." For example, you might put "Christian songs for a memorial service" or "Christian songs for a wedding" in order to narrow and focus your search.
Many believers have their favorite songs, so musical pieces that the deceased and their family liked are always a good place to start.
What Songs Do Christians Sing At Funerals?
Typically Christians sing traditional hymns such as "How Great Thou Art" or "Amazing Grace." However, that is not to say that you can't play other types of music. Sometimes people are simply too choked up to sing along, in which case you can play something beautiful and comforting.
What Is A Hymn Of Comfort For Funeral?
A hymn of comfort is chosen because it helps those mourning to feel more at ease with the loss they have just experienced. Whether it is a close friend or a family member, it always seems too soon to say goodbye. The right music, whether or not it is a religious funeral, can provide great comfort to all of the mourners who have gathered.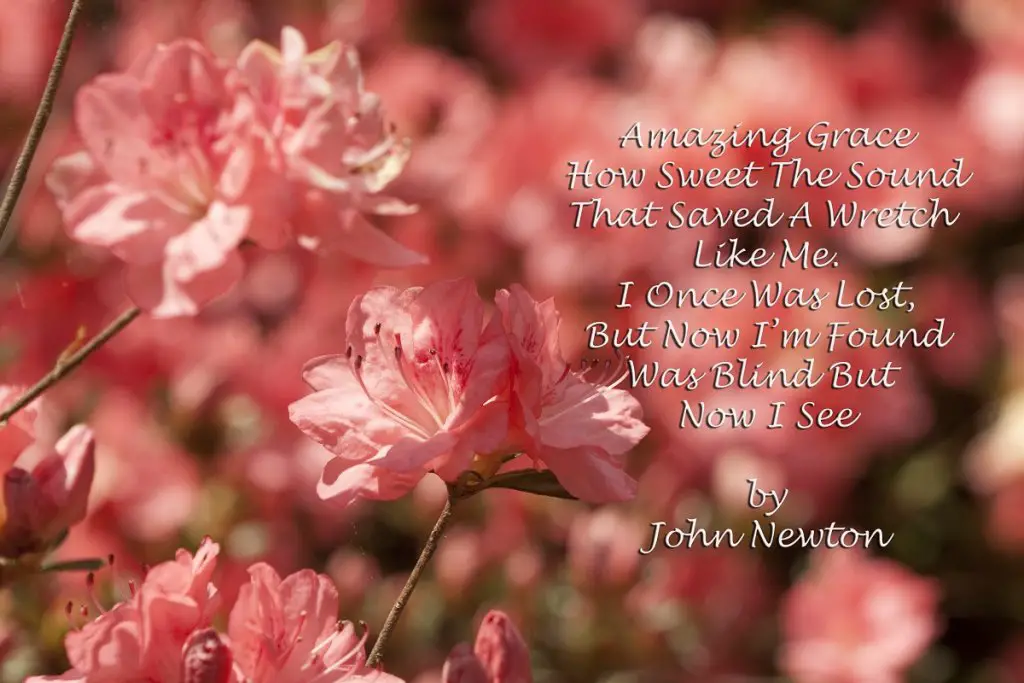 What Is The Most Played Song At A Christian Funeral?
"Amazing Grace" is the most popular song played at funerals. The song was written in 1772 by John Newton, an English poet and Anglican clergyman. If he were alive today, Newton would quickly tell you that he was a lost soul who made very un-Christian choices in his lifetime. When he underwent a change of heart, he began to rally against some of the terrible things he had done. This is one reason why the beautiful song was born.
Two stanzas that really resonate with Christians are these:
I once was lost,
but now am found,
Was blind
but now I see.
Through many dangers, toils, and snares
I have already come.
'Tis grace hath brought me safe thus far,
And grace will lead me home.
People find comfort in the idea that even the lost can be welcomed into God's loving embrace when called home. This is likely why it is the most popular choice for funerals.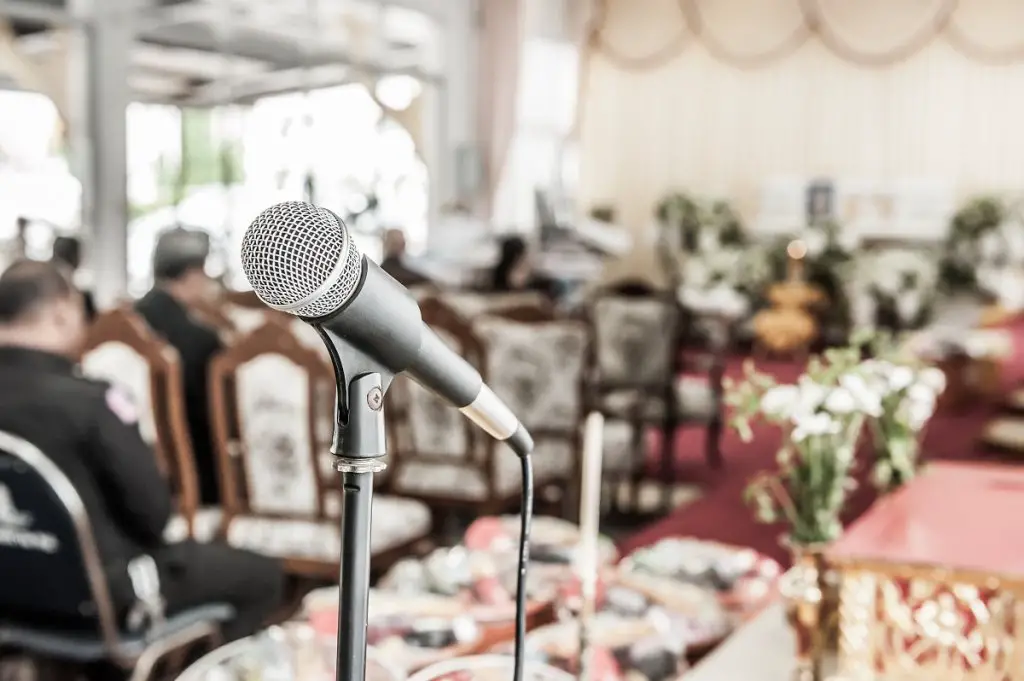 What Are The Most Popular Christian Funeral Hymns?
Many popular funeral hymns and Christian songs can be used for a funeral service. Here is a very inclusive and diverse list:
"Amazing Grace" by John Newton
"Our God, Our Help, In Ages Past" by William Croft
"Be Not Afraid" by Father Robert Dufford
"Lord of All Hopefulness" by Jan Struther
"Nearer My God to Thee" by Sarah Fuller Flower Adams
"It Is Well With My Soul" by Horatio Gates Spafford
"The Old Rugged Cross" by George Bennard
"Rock of Ages" by Augustus Montague Toplady
"How Great Thou Art" by Carl Boberg
"Morning Has Broken" by Eleanor Farjeon
"All Things Bright and Beautiful" by Cecil Frances Alexander
"The Lord is My Shepherd" by C. Michael Hawn
"The Day Thou Gavest" by Rev John Ellerton
"Great is Thy Faithfulness" by Thomas O. Chisolm
"Make Me a Channel of Your Peace" by Sebastian Temple
"Love Divine, All Loves Excelling" by Charles Wesley
"I Need Thee" by Annie Hawks and Robert Lowry
"Abide With Me" by Henry Francis Lyte
"'Tis So Sweet to Trust in Jesus" by Louisa Stead
"Guide Me, O Thou Great Redeemer" by William Williams
"In the Sweet By and By" by Sanford Fillmore Bennett
"I'll Fly Away" by Albert E. Brumley
"Messiah/You're Beautiful" by Phil Wickham
"Dear Lord and Father of Mankind" by John Greenleaf Whittier
"Lord, I Need You" by Matt Maher
"Soon and Very Soon" by Andre Crouch
"Be Thou My Vision" by Audrey Assad
"If Heaven Wasn't So Far Away" by Justin Moore
"Cornerstone" by Hillsong
"I Will Rise" by Chris Tomlin
"Going Home" by Chris Tomlin
"One Day When We All Get To Heaven" by Matt Redman
"In Christ Alone My Hope is Found" by Adrienne Camp
"O God Our Help In Ages Past" by William Croft
"My Savior My God" by Aaron Shust
"Psalm 23 (sung by various artists)
"Dancing in the Sky by Dani and Lizzy
"You Raise Me Up by Josh Groban
""Footprints in the Sand by Laona Lewis
"One More Day by Diamond Rio
Adding to the old classics are songs by contemporary artists:
"Three Wooden Crosses" by Randy Travis
"My Sweet Lord" by George Harrison
"Dancing in the Sky" by Dani and Lizzy
"Hallelujah" by Leonard Cohen
"Broken Halos" by Chris Stapleton
"Jesus Promised Me a Home Over There" by Jennifer Hudson
"Rock of Ages" by Aretha Franklin)
"Angels Among Us" by Alabama
"I Can Only Imagine" by Mercy Me
"Welcome Home" by Michael W. Smith
Secular Songs Popular At Funerals
Secular songs often contain lyrics that captured the deceased's approach to life or that had sentiments they loved. Many of the following favorite songs are popular at funerals if the church allows them.
"My Way" by Frank Sinatra
"Time To Say Goodbye" by Sarah Brightman And Andrea Bocelli
"We'll Meet Again" by Vera Lynn
"Somewhere Over The Rainbow" by Eva Cassidy
"The Wind Beneath My Wings" by Bette Midler
"Angels" by Robbie Williams
"You'll Never Walk Alone" by Gerry & The Pacemakers
"Always Look On The Bright Side Of Life" by Monty Python
"Sailing" by Rod Stewart
"You Raise Me Up" by Westlife
"The Rose" by Bette Midler
"Bring Me Sunshine" by Morecombe and Wise
"Simply The Best" by Tina Turner
"Hallelujah" by various artists
"I Will Always Love You" by Whitney Houston)
"Let It Be" by The Beatles
"Highway To Hell" by AC/DC
"Waltzing Matilda" by Rod Stewart
"Fields Of Gold" by Eva Cassidy
"What A Wonderful World" by Louis Armstrong
"Annie's Song" by John Denver
"Nimrod" by Green Day
"Bridge Over Troubled Waters" by Simon & Garfunkel
"Danny Boy" by various artists
"That's Life" by Frank Sinatra
"Spirit in the Sky" by Norman Greenbaum
"Bat out of Hell" by Meatloaf
"The Last Waltz" by Englebert Humperdinck
"Moon River" by Andy Williams
"In the Mood" by Glenn Miller
Any genre of music offers many additional musical choices. If you love "Amazing Grace," a modern version by Pentronix, Willie Nelson, or Louis Armstrong may appeal to you. Jazz funerals are common in New Orleans, especially for black musicians, but music can added the desired tone to any funeral.
Are Certain Songs More Popular In Some Denominations?
Although there are some general conventions that people of certain denominations often follow, some of those traditions seem to be decreasing. Catholics usually play liturgical music. Baptists, on the other hand, favor songs that actually use the words of scripture within them. Some of the newer churches play more contemporary music like modern Christian rock music.
"Take My Hand, Precious Lord," the most-recorded gospel song ever by Thomas A. Dorsey, is often sung at funerals. Mahalia Jackson sang it at Martin Luther King's funeral and popular singers such as Elvis Presley, Al Green, Beyonce, and Jennifer Hulson have brought listeners to tears over the years at funerals and other occasions.
Whatever type of music you favor for the memorial or funeral service you are planning, there are beautiful options out there.