Jewish funerals are solemn events so the dress code is very conservative. What to wear to a Jewish funeral always include a yarmulke for men and may include a head covering for women. The emphasis is on dark, modest clothing for women and suits and ties for men.
If you plan to attend a Jewish funeral, it is important to know about the dress expectations. People outside of the Jewish faith may not have a firm understanding of Jewish funeral traditions, such as proper attire for a funeral. To help people navigate, we have put together some essential tips for you about what to wear for a Jewish funeral or a graveside service.
As with dress expectations for all funerals, those for Jewish funerals have relaxed among some people in the faith. Customs are more rigid for Orthodox Jews, while Reformed and Conservative congregations may be more relaxed. It is best to clarify dress requirements with a close friend or family member.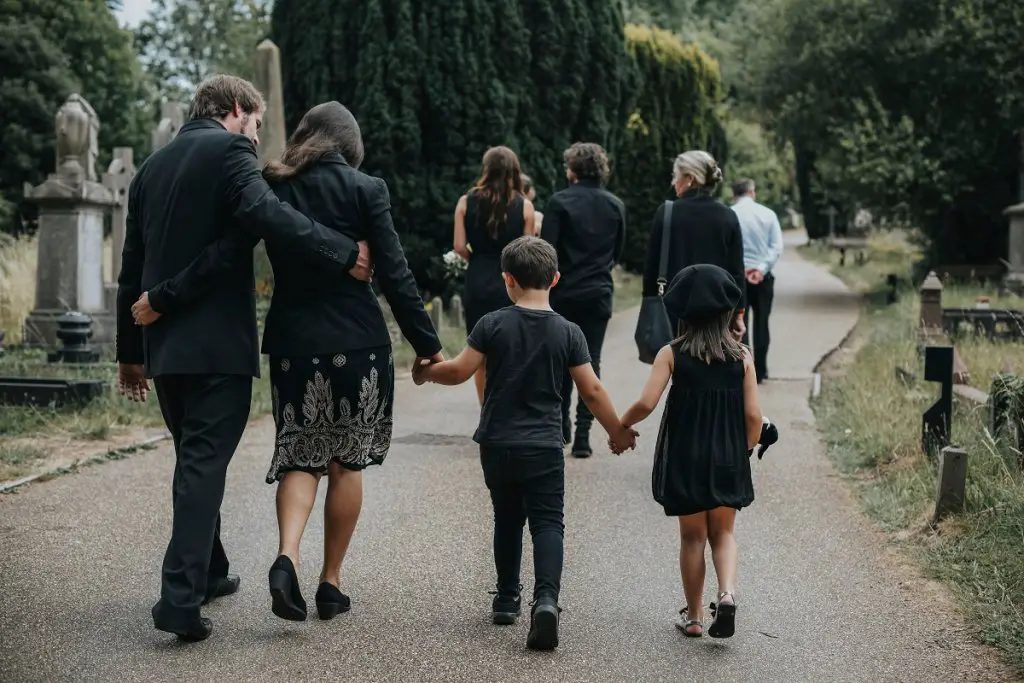 The Dress Code For For What To Wear To A Jewish Funeral
Immediate family members may wear a black ribbon that they will tear off their clothing. According to tradition, an article of clothing should be torn right before the funeral service. Now, the black ribbon can be torn off in place of harming the clothing.
Traditional Jewish funeral etiquette dictates that all guests should wear conservative clothing in dark colors. Anything considered business appropriate, such as suits, dresses, etc., would be perfect for a Jewish funeral service. Whether the funeral is at a funeral home or synagogue, the expectations for how to dress are the same.
Men are always rightly dressed if they choose a nice suit, a button-down shirt, a tie, and a sports coat. The dress shirts typically are long-sleeved as that presets a more formal appearance. It is now acceptable to wear slacks with a blazer or sports coat instead of a suit, omit the tie, or replace the button-down dress shirt with a collared golf shirt.
Colors are still usually subdued but are no longer limited to black, gray, and navy. When in doubt, it's probably safe to choose more conservative options if you are concerned about being underdressed.
It is also customary for men to wear a Jewish skull cap called a yarmulke, also known as a kippah.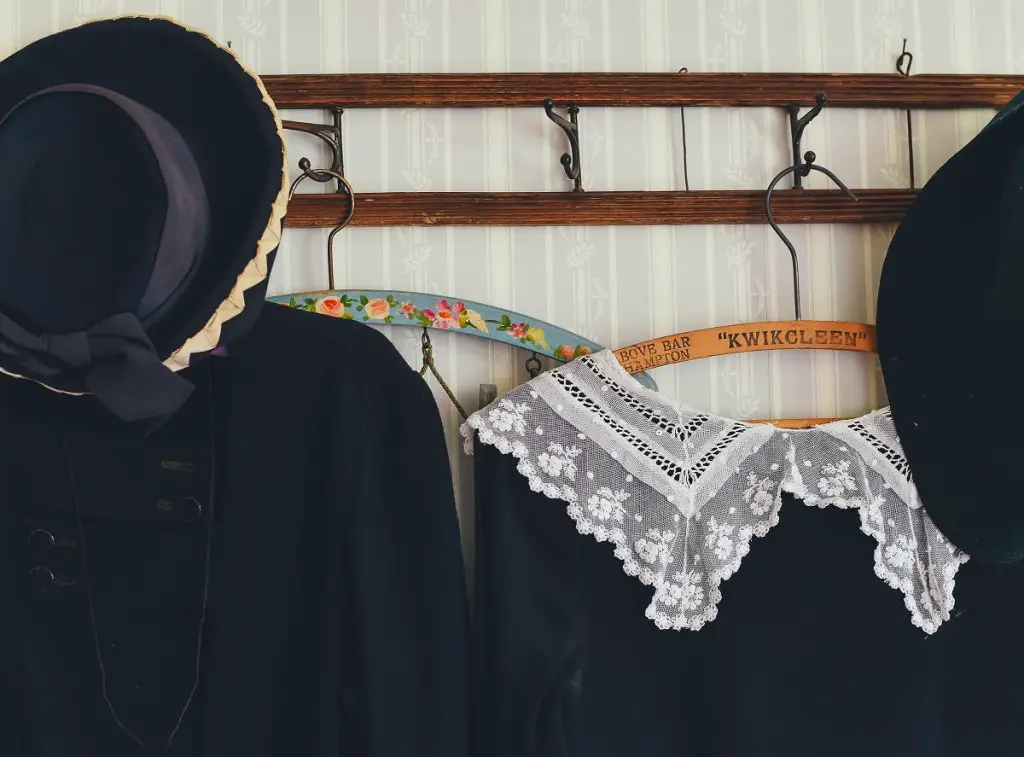 Clothing Options For Women At Jewish Funeral Services
Women should wear a suit, dress, or skirt and blouse rather than pants. Though dresses are standard, business casual separates will work too. Skirt or dress lengths should be very modest, landing below the knee.
Black was formerly the norm, but now even light or bright colors are appropriate in addition to the old standbys: black, gray, brown, or navy.
Sometimes women are asked to cover their heads with a scarf or chapel veil. The family will provide the head covering if they wish you to wear one.
Everyone in attendance should dress for the weather with coats, gloves, scarves, hats, boots, and umbrellas, as needed.
What Should You Not Wear To A Jewish Funeral?
Neither men nor women should wear anything considered to be casual wear or flashy . The clothing should be dark and professional rather than overly casual.
Women should not wear open-toed shoes. As a visit to the cemetery often means walking over uneven and moist ground, comfortable shoes are a good choice.
You should not wear jeans, shorts, short skirts, t-shirts, tank tops, or anything revealing.
If you don't know what to wear – traditional, more formal dark clothing or more relaxed clothes in a variety of colors – choosing the more conservative option is always safe.
Is The Dress Code Different for Shiva Visitations or the Burial?
Although there is no formal dress code for a shiva visitation, people dress similarly to visit the mourners sitting shiva as they do for the funeral. Again, dress conservatively and in somber colors.
If you are planning to attend the graveside service for Jewish burial, the dress code expectations are the same, with the exception of adding appropriate outerwear and wearing boots if it is wet or snowy outside.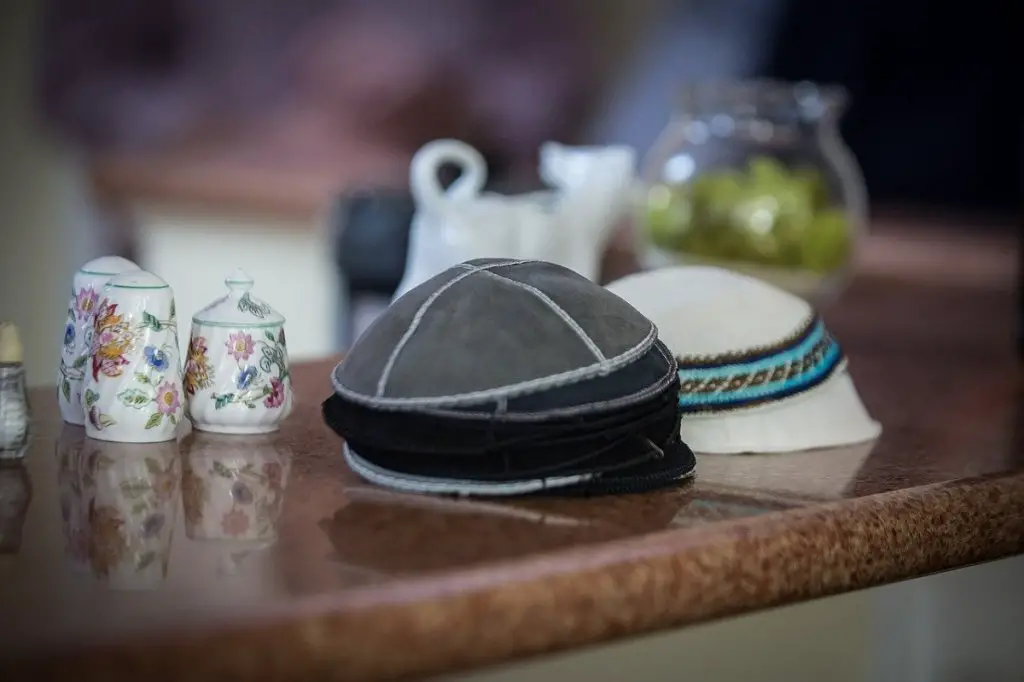 Why Are Head Coverings Required?
Men of any faith must wear a head covering for a funeral, burial, or shiva visit when paying condolences to a Jewish family. Jewish men wear yarmulkes as a sign of commitment to their Jewish faith; others wear them out of respect.
Women may be requested to put on a scarf or lace head covering. Typically, these things will be supplied and readily available for those who may not have one.
Close family in mourning do not wear makeup because death has brought a disruption in their daily lives. Guests should be moderate in their use of makeup.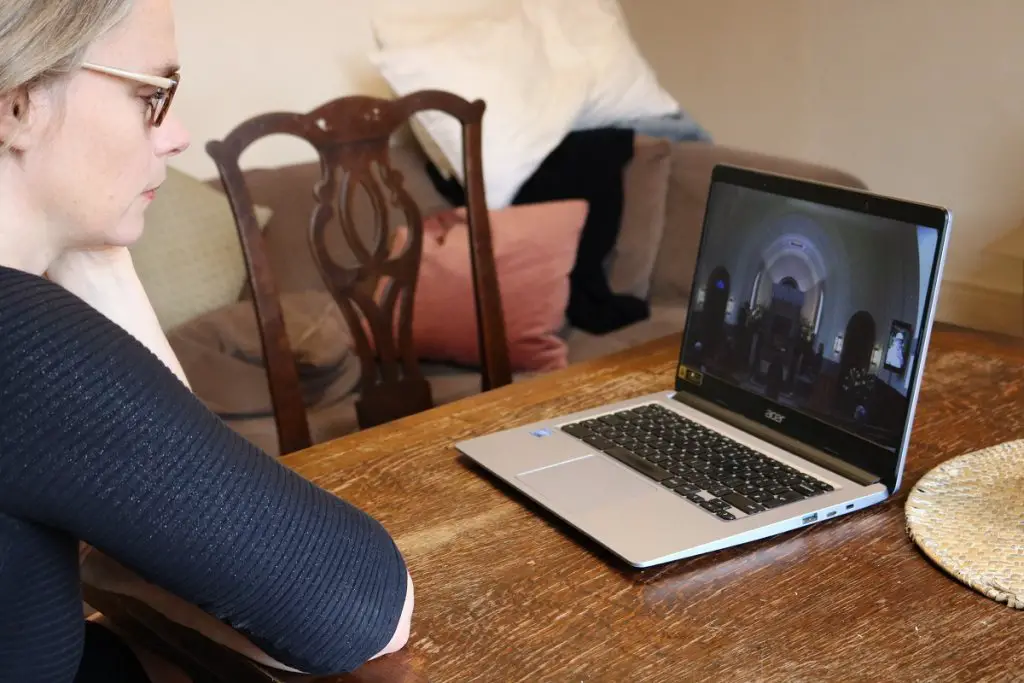 What Is The Etiquette For Jewish Zoom Funerals And Shiva Visits?
As you can imagine, the Covid-19 pandemic changed things for funeral-goers and those trying to express condolences, just like it has changed so many other aspects of life. Many services were streamed on Zoom. If you wish to attend a Zoom funeral, or if you feel compelled to pay your shiva visit virtually, there are some things to consider.
First, check to see if the funeral home or synagogue is offering a way for mourners to take part virtually. Many are doing so. In fact, there have been instances where the person giving the eulogy was either sick or in quarantine and needed to speak their words virtually. Be certain to dress and conduct yourself as you normally would if attending in person.
If you are looking to attend shiva virtually, check the funeral home's website. Sometimes they help facilitate that. Another option is to reach out to a family member just outside of the immediate family who might help you set up a virtual appointment to pay your respects to their loved one. The shiva period of mourning lasts for seven days, so you have a relatively big window.
Covid restrictions have eased in most places although the pandemic is ongoing. If local infection numbers soar, any current restrictions will appear on the funeral home website.