In a traditional cremation, the body is brought to the funeral home where it undergoes embalming, dressing, and preparation for a viewing. Before or after a funeral service, the body is then taken to the crematorium and cremated. The family will later receive the cremated remains for burial, display, scattering, or other use.
You might be drowning in grief following the death of a loved one, but you must make many choices about funeral arrangements and decide whether you want a traditional cremation service or a traditional funeral. You need to take care of details beyond getting a death certificate, selecting a cremation funeral, or planning the funeral ceremony.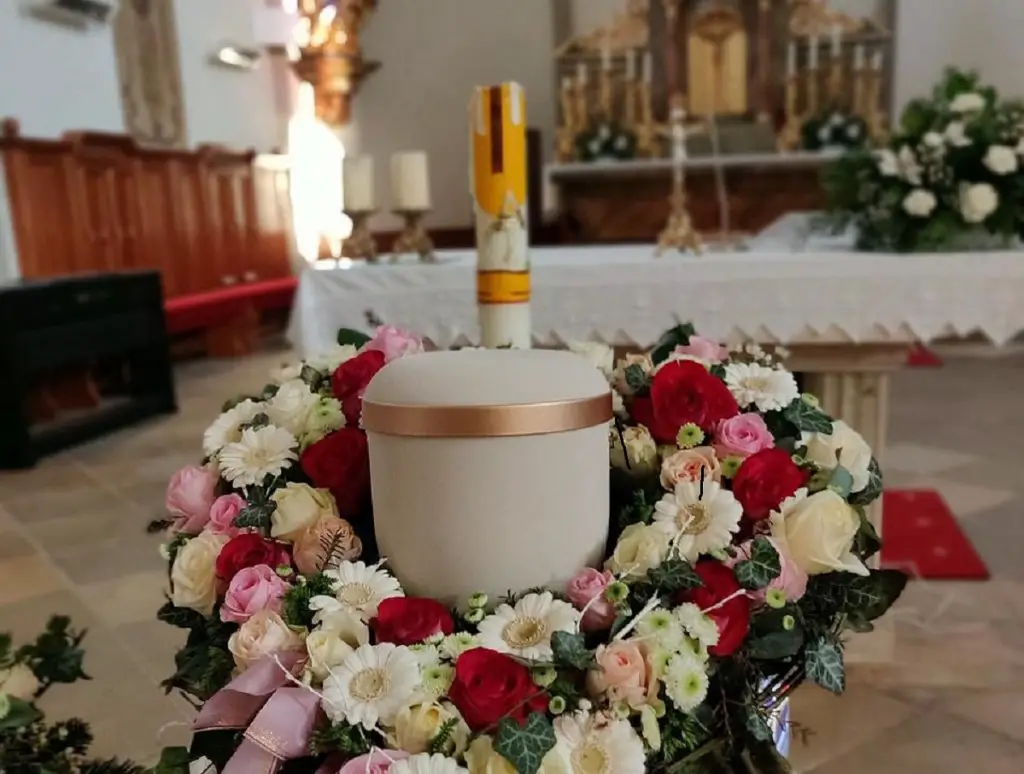 What Are The 4 Types Of Cremation?
If you picked cremation over traditional burial as your preferred method of disposition for a loved one who has passed on, there are four cremation options:
Traditional Cremation Services
Traditional cremation is the closest thing to a traditional burial. A cremation with a traditional service involves a viewing and wake that can last two or three days, followed by the cremation process.
Cremation With Memorial Services
With this type of cremation, the human remains are sent to the crematory without a wake or funeral services such as embalming. Since there is no viewing, a casket is also not necessary. You can hold the memorial services at a later date, with the option to bring the remains in a cremation urn. Some families opt to display photos of the deceased.
Direct Cremation
Also known as simple cremation, direct cremation involves cremating a deceased loved one right after death. It is the cheapest type of cremation since it does not involve a traditional funeral service or memorial service.
Body Donation
When a deceased loved one did some pre-planning, some families donate the human remains to science. The deceased's organs and other body parts may be used for research and experiments to fulfill one's wish. The organization that received the body will shoulder the cost of cremation after the cadaver has served its purpose.
In the video below, Funeral Fundamentals' expert Jeff Lemley discusses all the cremation options before, during, and after the process itself, including private viewing, cremation containers, and ashes of the loved one.
What Are The Benefits To A Traditional Cremation Service?
Traditional cremation services are ideal for families who prefer to hold traditional funeral services to honor their family members but want to forego the burial of the entire body at a final resting place.
It is also perfect for members of religious groups that require traditional funeral services to celebrate the life of the deceased loved one.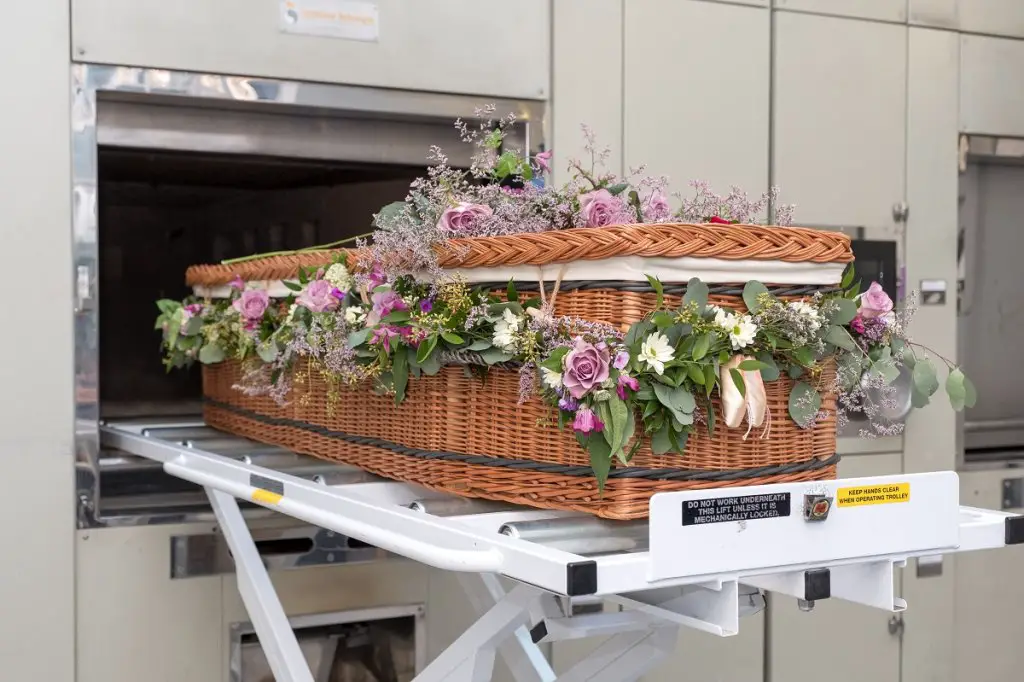 How Is Traditional Cremation Compare With Direct Cremation?
The primary difference between traditional cremation and direct cremation is the timeline between death and the cremation process.
If you opt for traditional cremation following the death of a loved one, the body will be transported from the place of death to the funeral home. You will coordinate with a funeral director for the body's embalming, makeup, dressing, casket, and preparation for viewing. Once the memorial service is over, the body is brought to the crematorium.
Meanwhile, direct cremation involves bringing the body directly to the crematorium. Direct cremation services are a more cost-effective cremation package because they do not include funeral services typical of traditional cremation or burial.
Do You Need A Coffin For Traditional Cremations?
Traditional cremations require a casket or a coffin for the funeral service. You can either purchase or rent a casket or a coffin for this purpose.
After the traditional funeral service, you must place the body in an alternative cremation container. The container must be fully combustible and without metal parts.
Rental caskets can significantly lower the cost that the family members need to shoulder. If you plan on renting one, ensure the funeral home you're working with has available rental caskets.
As the casket must be cleaned for reuse, rental costs are still pricey. Many skip the need for a casket by having the body cremated first and bring the cremains to the church for the funeral or memorial service.
How Do The Costs Compare?
The typical cost of a traditional funeral of an adult with viewing followed by burial in the United States is $7,848, according to a report by the National Funeral Directors Association (NFDA). This number does not yet include the price of the vault, which typically costs $1,572, nor the cemetery lot, cemetery fees to open and close the casket, or a headstone.
The average cost for a traditional cremation is $6,970.
On the other hand, low-cost cremation or direct cremation will set you back between $500 to $1,500.
Here's a quick look at the prices of some cremation-related items you might need to consider:
Rental casket: $995
Cremation casket: $1,310
Alternative cremation container: $150
Urn: $295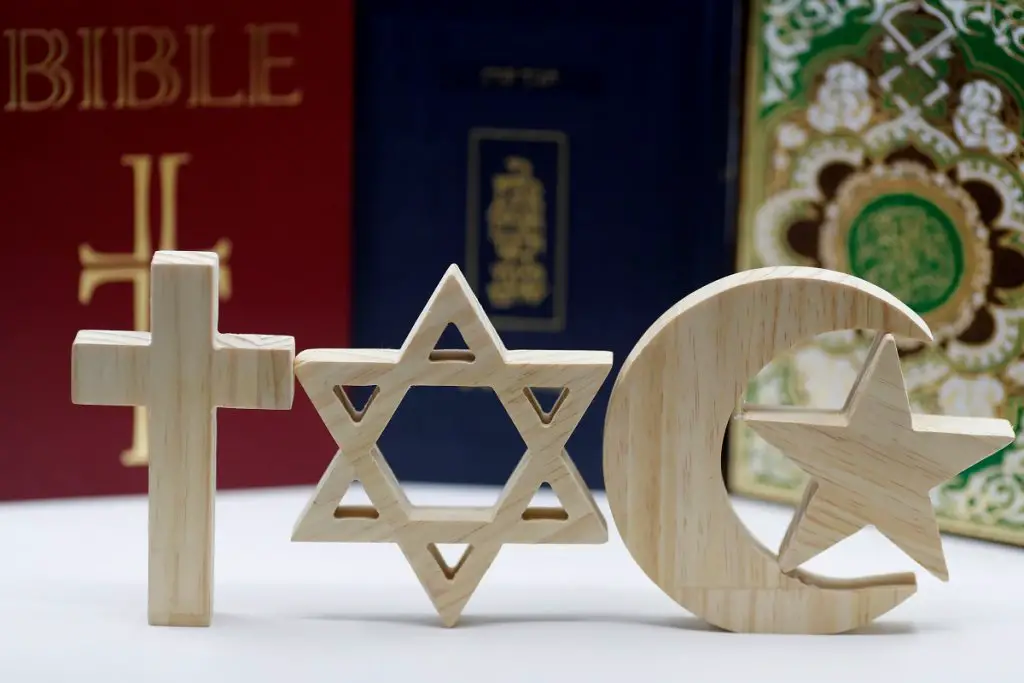 Can You Have A Funeral Or Memorial Service With Cremated Remains?
The death of a loved one is a difficult time. Even if the body is cremated, a funeral or memorial service allows family members and friends to share their grief. This way of expressing emotions with others can help with the healing process for many.
Religious beliefs and traditions may impact funeral arrangements and funeral planning. Views on cremation vary widely, as do funeral services.
Both funeral and memorial services often consist of prayers, readings, and eulogies to celebrate the life of the person who passed on. However, what happens during such ceremonies depends on the bereaved family's preferences and religious beliefs.
Below is a quick overview of how different religious groups see cremation:
Christians: While burial is preferred, cremation is allowed by Christian groups.

Catholics: A Holy Mass can be held during a funeral service, before or after the cremation, or during a memorial service. At least the cremains should be present at the service and buried.

Buddhist: Monks or family members lead the chanting if a body is cremated. Cremation may take place before or after a service.

Hindu: Immediately following a death, the family holds a wake or funeral. There's also a cremation ceremony at the cremation site. Another ritual is held post-cremation to help the soul of the deceased in its journey to the next world.

Muslim: Islam prohibits cremation because they believe in a physical resurrection.

Jewish: There are various rules to follow concerning cremation. For conservative Jews, a rabbi can perform funeral rites following cremation but will not be present during interment.

Mormon: Cremation is not encouraged but not prohibited. Burial is preferred.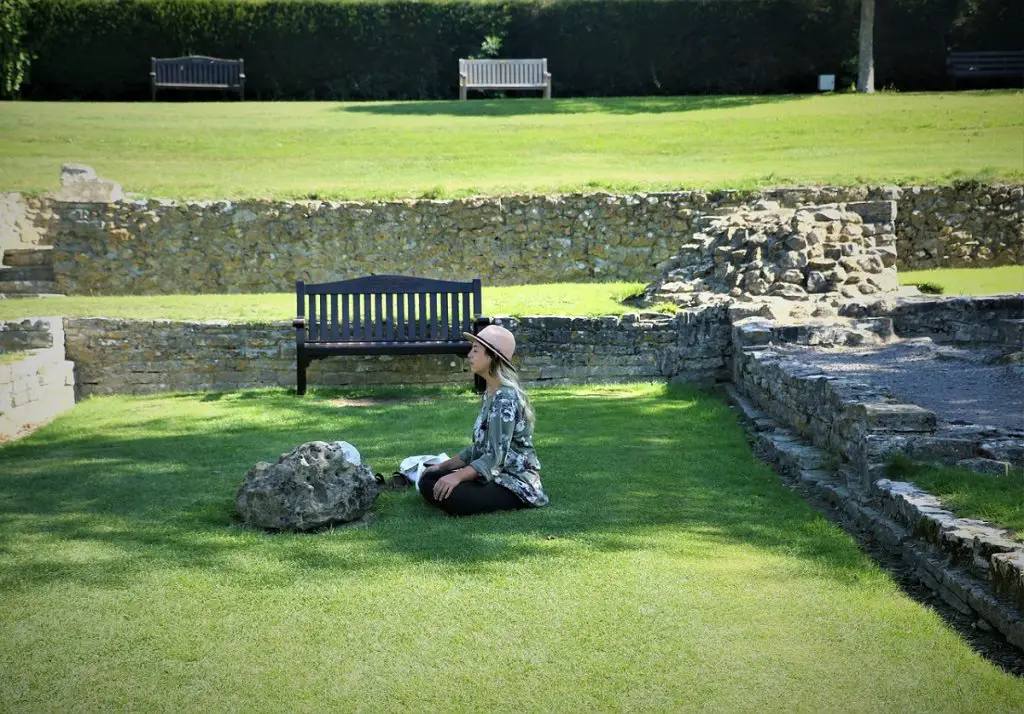 How Do You Bury Cremated Remains?
Below are some of the most preferred ways when choosing a permanent resting place for the cremains of your dearly departed:
Bury ashes in a cemetery: You can inter the urn in a columbarium, memorial garden, or plot.

Bury on private land: You can bury the urn on your private property, making sure to follow any local zoning requirements so it is deep enough that curious animals wouldn't be able to disturb it. You can also use a biodegradable urn if you want a more eco-friendly burial.

Bury without an urn: You can also bury your loved one's cremains directly in the earth without an urn, which is similar to scattering one's ashes.