A funeral is a solemn occasion, and funeral attire for men should reflect that. Clothing styles are more casual today, but dark, conservative clothing remains the best choice. Even if you don't have a suit, you can dress tastefully and appropriately.
Funeral attire for men used to be so straightforward. Men wore all-black suits with button-down shirts underneath. Everyone owned a pair of dress shoes for just such an occasion. When you went to pay your condolences and attend a funeral service, your funeral outfit choice was crystal clear.
As society has changed, so have the rules on what to wear to a funeral, wake, or celebration of life. There are, however, some standards and tips to help you dress for the occasion.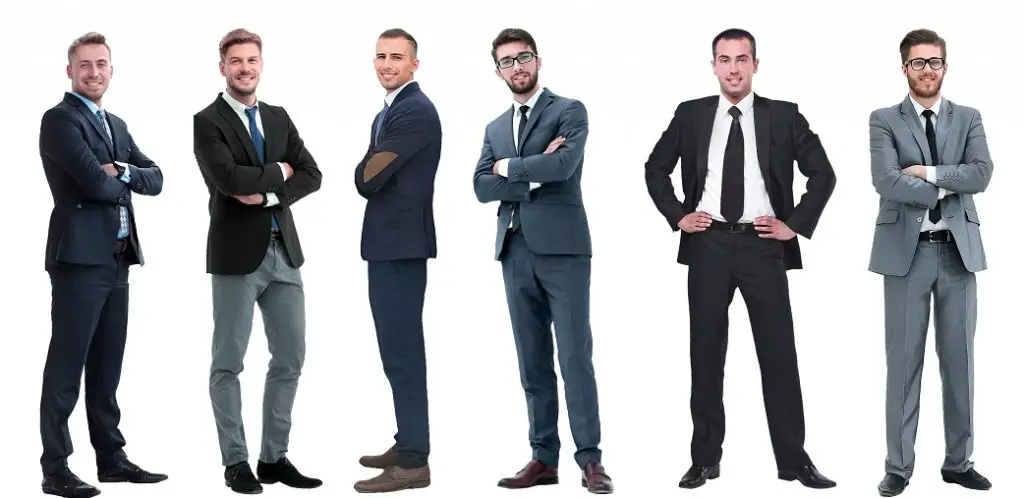 What Should Men Wear To A Funeral?
Funeral etiquette states that in most situations, it is appropriate for men to dress conservatively. This means that men should dress in business-type attire such as a suit or separates with a sports coat. It is not mandatory that everyone put on a full suit, and many men will wear dress pants and a dress shirt in neutral or dark colors.
Sometimes men shy away from wearing a full suit in favor of adding a jacket or blazer of some type along with a necktie. Of course, it is assumed you will wear dress shoes to a funeral.
Make sure also to check our video below, in which Funeral Fundamentals' expert Jeff Lemley talks about the general dos and don'ts of funeral attire.
What Is Proper Funeral Attire If You Don't Own A Suit?
If you do not own a suit, don't worry too much about that. First, you don't necessarily have to wear a three-piece suit, and you don't even have to wear black. Funeral attire has expanded to include anything you might wear to a job interview.
This can include business casual dress unless the funeral is expected to be very formal. Military funerals, for example, are traditionally very formal.
How Should You Coordinate Your Outfit For A Funeral?
When coordinating your outfit for a funeral, you should focus on dark dress classified as professional or business casual. Your overall look should be somber; however, it is okay to add some small splash of color. If wearing a navy suit, you could add a red necktie and pocket square handkerchief.
Always err on the side of dressing more formally if you are unsure about the expectations, but that does not have to man a suit. You could put on a black shirt with gray slacks and black dress shoes for a very sophisticated look.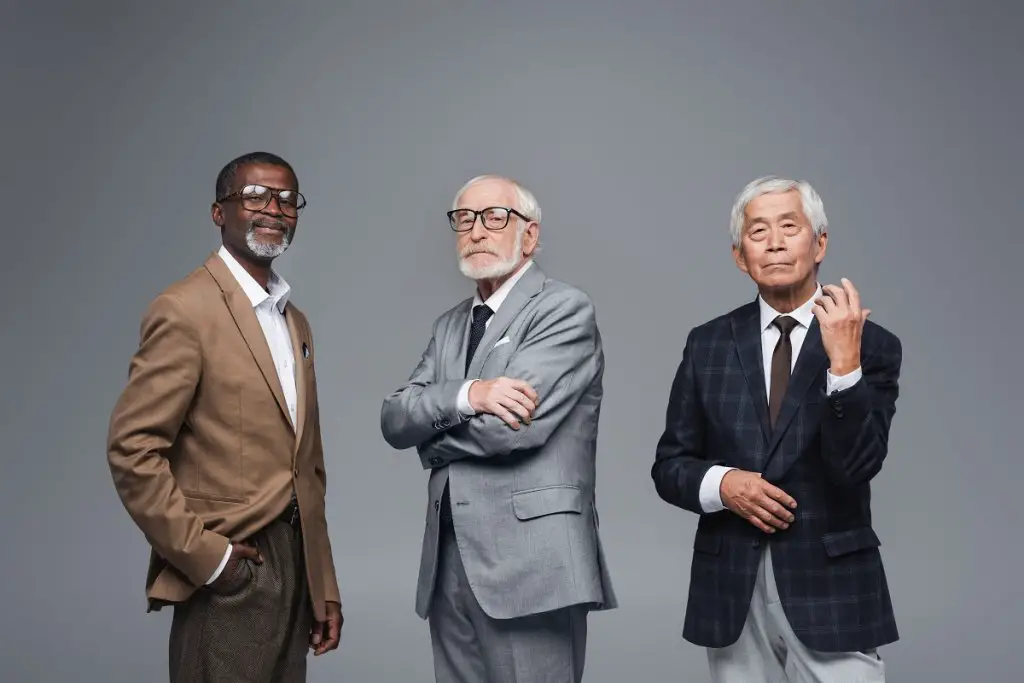 Color Trends For Funerals
Unless cultural traditions specify you should not wear black, this color is often worn in most countries. Other neutral color options are more widely accepted today. You can use any dark suit can be used for a funeral. If your suit is a lighter color, such as a pale grey suit, you can pair it with a black necktie and white dress shirt to make the outfit more traditional funeral attire.
Black: Black is almost always funeral appropriate. This includes everything from a full suit to slacks and a blazer. You can even pair a black turtleneck with a pair of grey trousers if the funeral is on a particularly cold day.

Dark Navy: Navy is another somber color you might already have in your closet for interviews or other more formal occasions. You can pair navy pants with a sports coat, a white dress shirt and tie, or a nice polo shirt.

Dark Grey: Suits and dress pants come in many colors, and dark grey is common at funerals. Put your grey pants with a nice long sleeve button-up shirt for a polished and sophisticated look.
Light Grey: Sometimes, you are looking for a less stark look at a memorial service. Light grey is an excellent option to have on hand for versatile clothing options.

Khakis or Chinos: For less formal memorial services or celebration of life occasions, khaki pants paired with a polo could be a great option.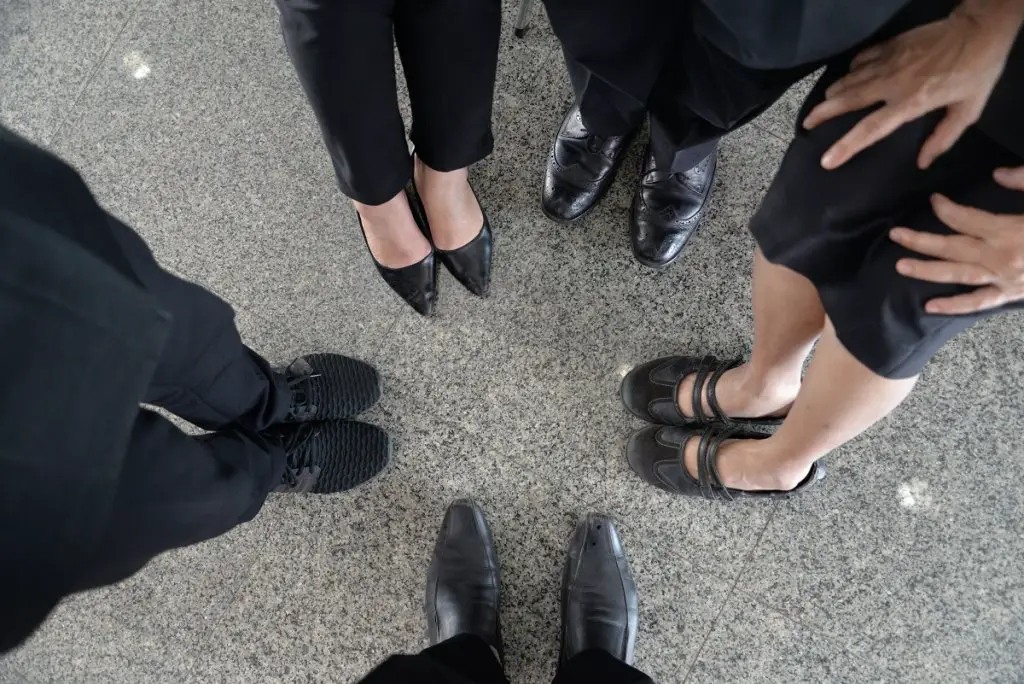 Are Jeans And Casual Wear Appropriate?
Usually, jeans and other types of casual wear are not appropriate for funerals. However, sometimes families request that guests follow a non-traditional dress code, such as wearing camouflage or their loved one's favorite sports team as apparel. If that is the case, they are expecting more casual attire.
I attended a funeral where guests were asked to dress in Wisconsin Badger apparel. Many people put their favorite Badger sweatshirt with a pair of khakis and loafers. This was far more casual attire than any funeral I had been to, but I followed the wishes of the deceased and his family.
When a memorial service is held in certain environments, you might expect to wear jeans. Going to a service held outside on a local farm? Jeans and flannel might be the most appropriate attire. Is the service on a beach? Feel free to break out flip-flops.
Usually, jeans are a no-no, but there are occasions where jeans and t-shirts might be okay for a memorial. Just be certain you are not going to be viewed as disrespecting the family with your casual attire.
Black jeans are considered as appropriate business casual dress these days. Lighter-colored, faded, or ripped jeans aren't office attire and shouldn't make it to the funeral unless requested, as noted above.
Things to Avoid When Choosing Funeral Attire For Men
Unless you know that the family has requested you dress in a certain way for the wake, funeral, or burial, there are some articles of clothing you should avoid. For the most part, you should also avoid bright colors and anything that draws attention to what you are wearing.
Jeans
Shorts
T-shirts
Flip-flops or Sandals
Sneakers or Tennis Shoes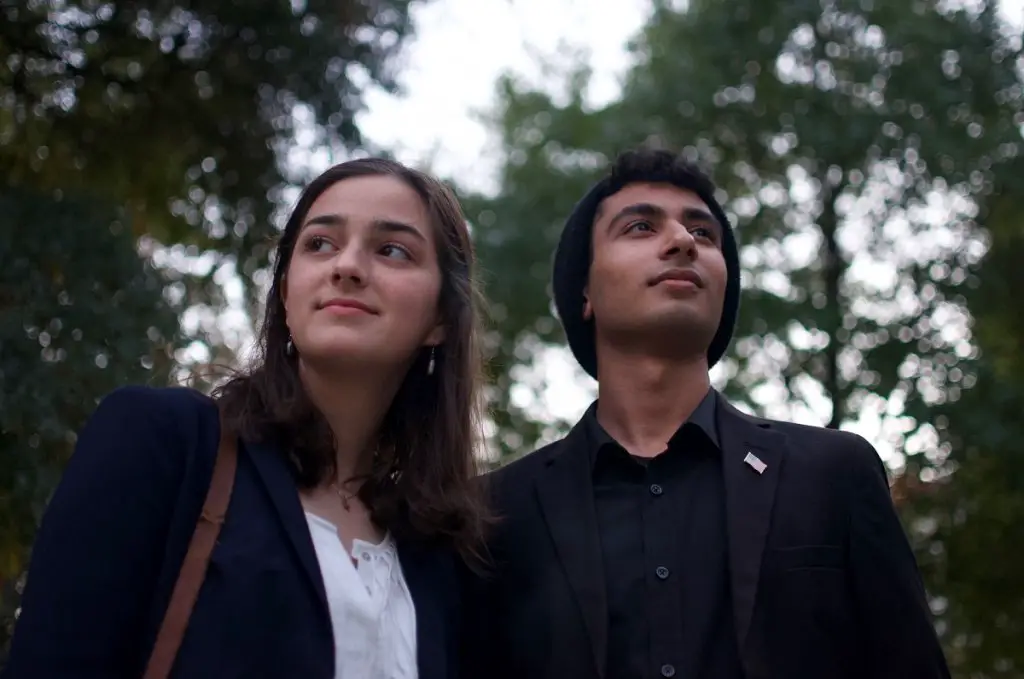 How To You Dress For A Funeral If It Is Extremely Hot Or Cold?
If it is very hot outside, you can still look nice without wearing a full suit. Did you know that golf pants are an airy, light, and comfortable alternative to traditional men's dress pants? They are so light you might forget you have pants on.
In very hot weather, you could put your light dress pants with either a polo or short sleeve dress shirt to help you brave the weather.
Cold weather can be a bit easier to navigate because a suit jacket adds an additional layer of protection to your body. You can put a turtleneck under your sports coat if it is bitter cold instead of a shirt and tie.
Although you probably want to wear a dress coat with a suit or other dress clothing, do not overthink that if you only own casual outerwear. No one expects you to look formal while at a graveside service. Dressing for the weather is more important than matching societal expectations for attire.