The Broken Chain poem by Ron Tranmer is a favorite poem for funerals that stresses how the loss of a family member can break an earthly chain of a family. As other family member die, the chain will be reassembled in heaven. The poem is a favorite for memorial and sympathy gifts.
When looking for funeral poems to be used in a memorial or funeral service, the "Broken Chain Poem" is a wonderful choice. A love poem of sorts, it speaks to anyone who has unexpectedly lost a loved one. The poem talks about how when we lose someone special to us, we never feel whole again during our time on earth.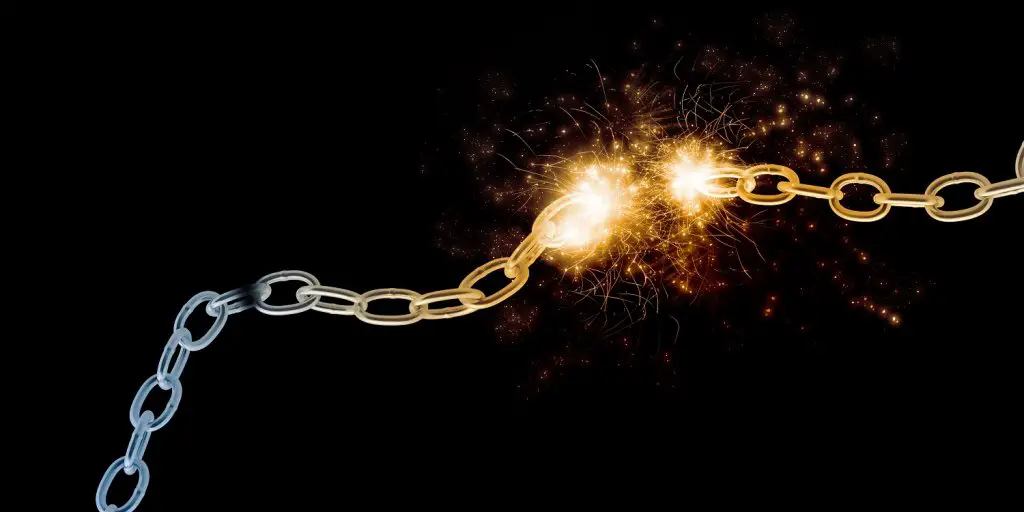 What Is The Broken Chain Poem?
We little knew that day,
God was going to call your name.
In life, we loved you dearly,
In death, we do the same.
It broke our hearts to lose you.
You did not go alone.
For part of us went with you,
The day God called you home.
You left us peaceful memories,
Your love is still our guide.
And although we cannot see you,
You are always at our side.
Our family chain is broken,
And nothing seems the same,
But as God calls us one by one,
The chain will link again.
Author: Ron Tranmer
Who Wrote It?
Author Ron Tranmer was born in Idaho in 1940. He is a self-proclaimed poet who reports writing his first poem at age 8 for a girl in his class. When the poem resulted in the recipient's pleasure and smile, he kept writing. To date, he has published over 400 poems on traditional themes such as God, country, family, compassion, friendship, and humor.
Ron describes his wife of over 51 years as an angel and the love of his life. He wrote the poem to express his grief when he and his wife lost a grandchild. He feels strongly that poetry is a beautiful way to express things such as love, faith, and loss.
What Is The Meaning Of "Chain Poem"?
A poem that speaks to many people, the Unbroken Chain is a beautiful reminder that our bonds, relationships, and love do not have to end when someone passes away. In this poem, the speaker or author is speaking to the person who has passed away.
It is apparent that the speaker and his family members did not know the person was going to pass away because God unexpectedly "called his name." However, the author explains that even though the person is no longer with them on earth, the love of the deceased person has not changed.
He goes on to explain that those loved ones we have lost do not go to heaven alone. Rather, as family members pass away, they are reunited again.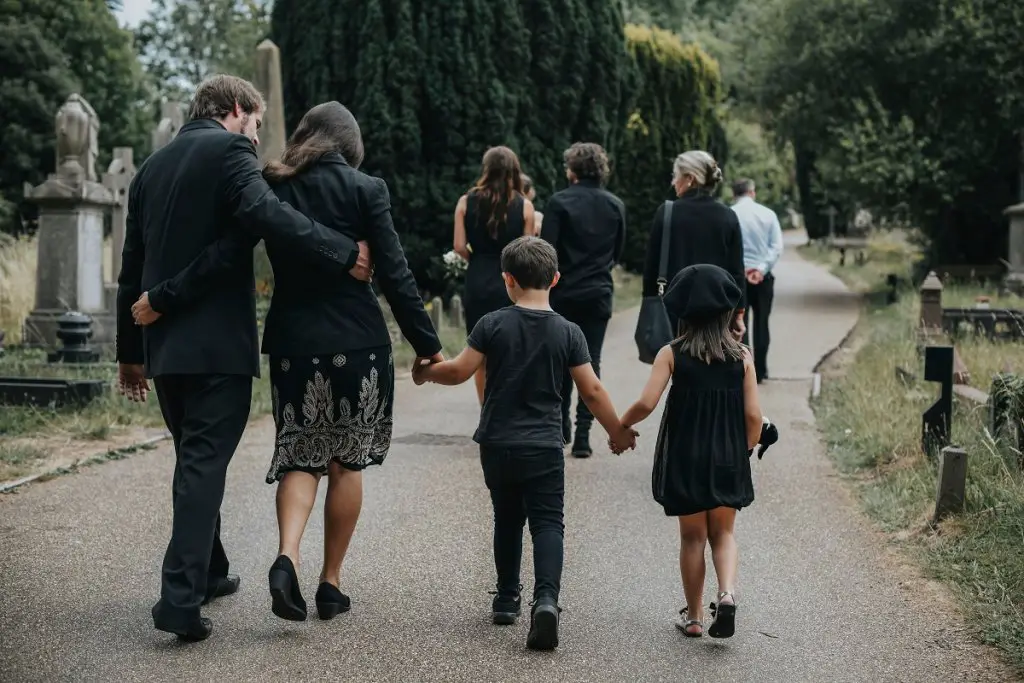 What Does It Mean To Break The Chain?
The broken chain symbolizes a life that has broken. In the fourth stanza, the reader learns that the person who passed away was a family member. The author also tells us that he is not just stating his emotions and feelings; rather, he is sharing the feelings of all of the family members.
The family believes that the "family chain is broken" due to the loss of this life, and that their family unit is irrevocably changed. Nothing will ever be the same again due to the broken chain.

What Is The Meaning Of "The Chain Will Link Again"?
The poem speaks to anyone who has lost someone. Why? Because even though you learn to move on and live without your loved one, you are never the same. Also important in this poem, however, is that the author believes that these family members will be reunited. The author clearly believes in an afterlife where the family will be made whole again.
What Is The Lesson In The Poem?
The lesson in the poem, written in loving memory of a family member, is that the family unit is broken by the death of a loved one. As a memorial poem, it is lovely. It is clear this family has many beautiful memories they are clinging to even as they recognize and acknowledge that they will never again feel whole in their earthly life.
What is very important in this context is that the author does believe the family will be made whole again eventually, in the afterlife.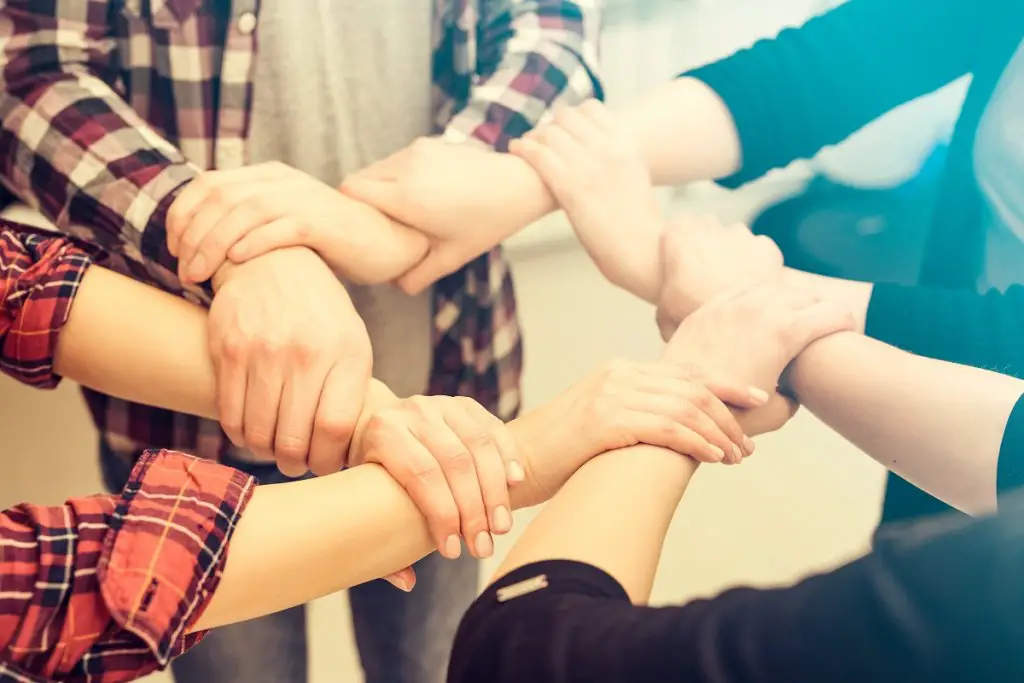 Use Of The Broken Chain Poem In Sympathy And Memorial Gifts
There are many beautiful bereavement gifts available that feature the Broken Chain poem. Consider some of these keepsakes as you look for a memorial gift to send to someone mourning their loved one.
Tapestry Throw: Poems can be put onto blankets that are more of a tapestry throw. These functional and beautiful pieces can be put over the back of a couch or chair or at the end of a bed.
Tabletop Decor: When choosing something for tabletop decor, it could be a small figurine, a picture, or a decorative plate that sits upon an easel.
Wall Art: Wall hangings could be a picture, a framed poster, or a wall tapestry to be used as a home decor memorial gift.
Candle: In many cultures, a candle is lit in remembrance of a lost family member or friend.
Key Chain: What better gift than a keychain that the person will see each time they grab their keys to leave the house or drive a car?
Other Momentos: Other moments could include a music box, photo frame, or other items. You could have a portion of the poem engraved upon a wooden jewelry box. With the ability to personalize items inexpensively and easily, the sky is the limit as to how you can use this touching poem.