Whether a eulogy is for a loved one or a famous person, the speech should be sincere, heartful, and informative about its subject. It should take the facts of a person's life and illustrate them with anecdotes to capture the essence of their spirit and personality. Great delivery also sets apart the best eulogy speeches.
A eulogy speech should combine pertinent personal information and life history of the deceased with stories, memories, and examples. While you can be as creative as you'd like, most eulogies are built around the basics of the person's life as uniquely framed by the eulogist. The best eulogy speeches captivate the audience while capturing the essence of the loved one.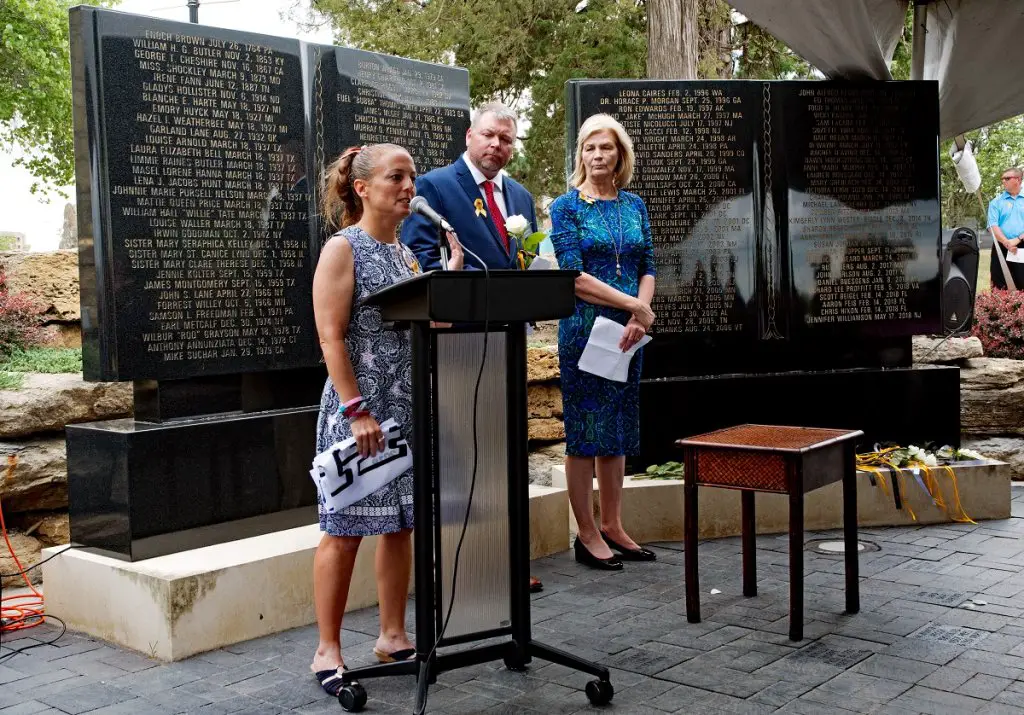 What Should You Include In A Eulogy Speech?
Most eulogies contain many of the following components:
Personal Information:
Full name and any other names or nicknames
Birth and death date
Hometown and anywhere of note they lived
Parents and siblings
Spouse and children
Milestones & Accomplishments:
Graduation
Wedding and anniversaries
Volunteer and community work
Military service
Clubs and society memberships
Memories & Stories
Your relationship with the deceased
Your favorite memory or activity when you spent time with them
What they were known for
Endearing quirks or habits
Favorite pastimes or hobbies
Early life and childhood
How they met their spouse
Funny stories (as appropriate, if the deceased had a sense of humor)
Funeral Poems/Songs/Verses:
The deceased's favorite song, poem, or Bible verse
A song, poem, or verse you feel represents their life
A song, poem, or verse to bring comfort to attendees
The key is to know who you're talking to. If the deceased person was a deeply religious and somber man, skip the funny stories. If he was well-known as the ultimate prankster and kid-at-heart, attendees will expect to chuckle and hear lighthearted stories that reflect his personality.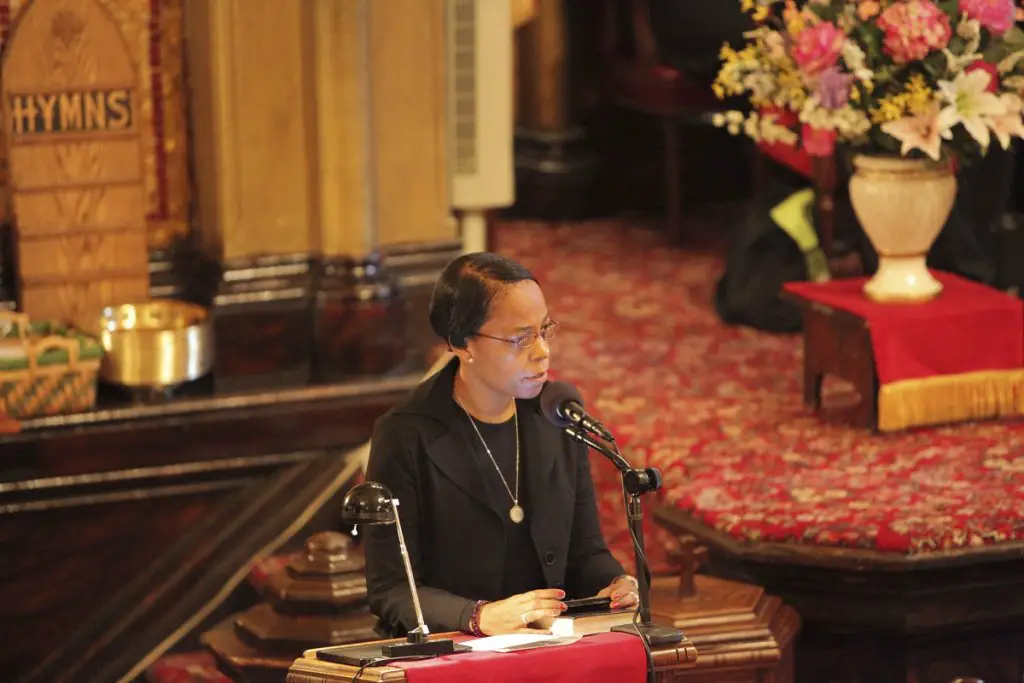 How Do You Start A Eulogy Speech?
Start your funeral speech by welcoming attendees, thanking them for being there, and introducing yourself and your relationship to the deceased. If you are not a family member, you can extend your condolences to the family. If appropriate, you can express that you were honored to be asked to speak at the memorial service.
Alternatively, some people choose to start a memorable eulogy with an attention-grabbing story or quote and weave in the personal information organically throughout the speech.
What Is The Most Important Message Of A Eulogy?
A good funeral eulogy pays tribute to a deceased loved one. The most important thing about a eulogy is that it is delivered from the heart. When it goes beyond a chronological list of milestones and is injected with personal stories, memories, emotions, and maybe some light humor, it becomes a beautiful eulogy and celebration of life that can help loved ones find closure, say goodbye, and remember the deceased fondly.
What Is The Best Way To End A Eulogy Speech?
Many people like to end a eulogy by sharing how they wish for the deceased to be remembered. You can also close with a poem, quote, song, or Bible verse. If the deceased had a favorite saying, you could close with that. It's also common at the end of a eulogy to say your last words directly to the deceased, as in "Rest in peace, my friend," "You made me proud your entire life," or "You will live on in our hearts forever."
For a religious funeral, you may also choose to say a prayer that the deceased's soul finds peace and that mourners find comfort in God.
What Makes A Eulogy Powerful
The power of a eulogy really comes down to the personality of the deceased and what they were known for. What makes one eulogy powerful would fall flat when delivered elsewhere. Aside from the emotion involved, one of the hardest things about eulogy writing is understanding who you're talking to, what their opinion was of the person, and ultimately how you think the deceased would like to be remembered.
While writing a memorable eulogy, one great tip is to pretend the deceased is sitting in the audience. Would they like what they heard? Would it be an accurate and fitting remembrance of how they lived their life? Or would they cringe and be disappointed?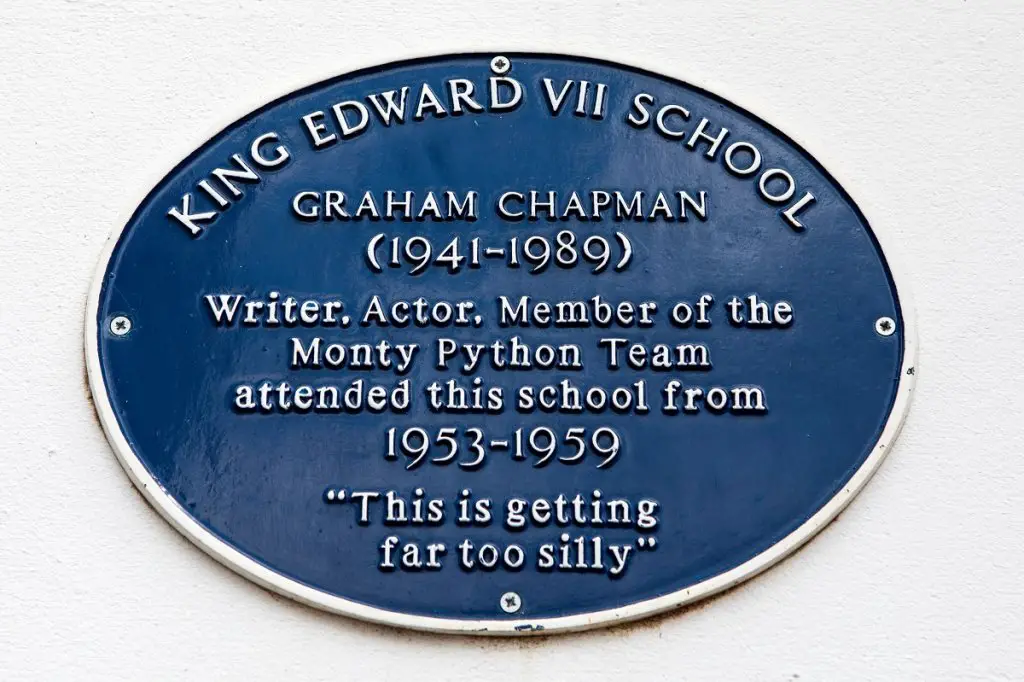 What Are Some Of The Best Eulogy Speeches?
There are several famous eulogy speech examples that are often used as inspiration for how to write a eulogy and cited. Each is powerful in its own way, not because of the equally famous people that delivered the speeches, but because they succeeded in capturing the true spirit of the deceased person's life.
For example, when famous civil rights activist Rosa Parks died in 2005, Oprah Winfrey delivered her eulogy. Winfrey managed to capture Parks' kind spirit and gentle heart while remembering her key role in the civil rights movement. Several times throughout the speech, Winfrey came back to the powerful phrase, "We shall not be moved," which represented Parks' refusal to move on the bus and became the anthem of the movement.
When The Crocodile Hunter, Steve Irwin, died in 2006, his then 8-year-old daughter Bindi delivered a short but touching eulogy that she wrote on her own. While she had joined her dad on television over the years, one could hardly call the 8-year-old an expert at public speaking. But she opened her speech with a simple and poignant line that captured the essence of the man and father that Irwin was to her. She said, "My daddy was my hero."
Another famous eulogy was the one John Cleese delivered for his friend and colleague, Graham Chapman. Close friends, writers, and actors in the hilarious Monty Python troupe, Chapman delighted in offending people through his comedy. At the memorial service, Cleese paid tribute to Chapman by delivering a shocking and hilariously offensive eulogy that would have made the late actor proud.
The funny eulogy was so good that we couldn't pick just one section to showcase. You can watch Cleese's eulogy here and read a transcript of the speech below.
John Cleese's Eulogy for Graham Chapman
Graham Chapman, co-author of the 'Parrot Sketch,' is no more.
He has ceased to be, bereft of life, he rests in peace, he has kicked the bucket, hopped the twig, bit the dust, snuffed it, breathed his last, and gone to meet the Great Head of Light Entertainment in the sky, and I guess that we're all thinking how sad it is that a man of such talent, such capability and kindness, of such intelligence should now be so suddenly spirited away at the age of only forty-eight, before he'd achieved many of the things of which he was capable, and before he'd had enough fun.
Well, I feel that I should say, "Nonsense. Good riddance to him, the freeloading bastard! I hope he fries."
And the reason I think I should say this is, he would never forgive me if I didn't, if I threw away this opportunity to shock you all on his behalf. Anything for him but mindless good taste. I could hear him whispering in my ear last night as I was writing this:
"Alright, Cleese, you're very proud of being the first person to ever say 'sh**' on television. If this service is really for me, just for starters, I want you to be the first person ever at a British memorial service to say 'f***'!"
You see, the trouble is, I can't. If he were here with me now I would probably have the courage, because he always emboldened me. But the truth is, I lack his balls, his splendid defiance. And so I'll have to content myself instead with saying 'Betty Mardsen…'
But bolder and less inhibited spirits than me follow today. Jones and Idle, Gilliam and Palin. Heaven knows what the next hour will bring in Graham's name. Trousers dropping, blasphemers on pogo sticks, spectacular displays of high-speed farting, synchronized incest. One of the four is planning to stuff a dead ocelot and a 1922 Remington typewriter up his own arse to the sound of the second movement of Elgar's cello concerto. And that's in the first half.
Because you see, Gray would have wanted it this way. Really. Anything for him but mindless good taste. And that's what I'll always remember about him—apart, of course, from his Olympian extravagance. He was the prince of bad taste. He loved to shock. In fact, Gray, more than anyone I knew, embodied and symbolized all that was most offensive and juvenile in Monty Python. And his delight in shocking people led him on to greater and greater feats. I like to think of him as the pioneering beacon that beat the path along which fainter spirits could follow.
Some memories. I remember writing the undertaker speech with him, and him suggesting the punch line, 'All right, we'll eat her, but if you feel bad about it afterwards, we'll dig a grave and you can throw up into it.' I remember discovering in 1969, when we wrote every day at the flat where Connie Booth and I lived, that he'd recently discovered the game of printing four-letter words on neat little squares of paper, and then quietly placing them at strategic points around our flat, forcing Connie and me into frantic last minute paper chases whenever we were expecting important guests.
I remember him at BBC parties crawling around on all fours, rubbing himself affectionately against the legs of gray-suited executives, and delicately nibbling the more appetizing female calves. Mrs. Eric Morecambe remembers that too.
I remember his being invited to speak at the Oxford union, and entering the chamber dressed as a carrot—a full-length orange tapering costume with a large, bright green sprig as a hat—-and then, when his turn came to speak, refusing to do so. He just stood there, literally speechless, for twenty minutes, smiling beatifically. The only time in world history that a totally silent man has succeeded in inciting a riot.
I remember Graham receiving a Sun newspaper TV award from Reggie Maudling. Who else! And taking the trophy falling to the ground and crawling all the way back to his table, screaming loudly, as loudly as he could. And if you remember Gray, that was very loud indeed.
It is magnificent, isn't it? You see, the thing about shock… is not that it upsets some people, I think; I think that it gives others a momentary joy of liberation, as we realized in that instant that the social rules that constrict our lives so terribly are not actually very important.
Well, Gray can't do that for us anymore. He's gone. He is an ex-Chapman. All we have of him now is our memories. But it will be some time before they fade.
What Are Some Good Eulogies?
You don't have to be famous to write a meaningful eulogy. Remember that the best eulogy comes from the heart. If you think the deceased would be honored by the things you plan to say at their funeral service, then you're on the right track. Also, keep in mind that sometimes less is more. Not every eulogy has to be 10 minutes long; a short eulogy can be just as memorable and impactful when you include the right information and move people with your delivery. At the end of the day, a good eulogy is sincere, heartfelt, and captures the spirit of the deceased.
Here are a couple examples of experts from good eulogies for more inspiration.
"It's hard to believe I'm standing here delivering a eulogy for my mother-in-law. Growing up without my own mother, I never understood how gapping the hole in my heart truly was until I met my husband and his mom accepted me as her own. She loved her family fiercely and unconditionally, and she inspired me to become the best mother I could be to my own children. She will be missed everyday, but I hope she knew the profound impact she had on my life and that her spirit will live on through her grandchildren and our wonderful memories of her. "
"My grandfather had an undeniable impact on the community despite not liking to be the center of attention. His wish would not be for us to spend this time grieving and sharing sorrow. Rather than focus on the past, he would rather remember the wonderful memories and joyful times we shared together.
"Whenever he met anyone, Grandpa left a lasting impression. The warmth in his eyes and the depth of his laugh brought life to the most mundane activities. It made Grandpa feel young at heart to spend time with his grandchildren. It was a pleasure to learn from him and he was a reliable friend. Through the joys and challenges that life has to offer, I will continue to follow his advice and guidance."