Visiting the grave of a loved one or even that of a famous person can make you feel connected to the person, provide time to think and pray, talk to the deceased, and remember the past. While going to the grave is not a formal occasions. there are rules of etiquette for doing so. You should be respectful and follow cemetery rules.
Anyone who has lost someone special knows how difficult such a loss can be. The first time you visit may be for the formal burial right after you finish the funeral service. This cemetery visit is likely to be the most difficult one you make.
Visiting the grave of your loved one can be a comforting act that helps you achieve closure as you mourn. Consider if you wish to bring something to use as grave decorations before you head to the burial site of the person.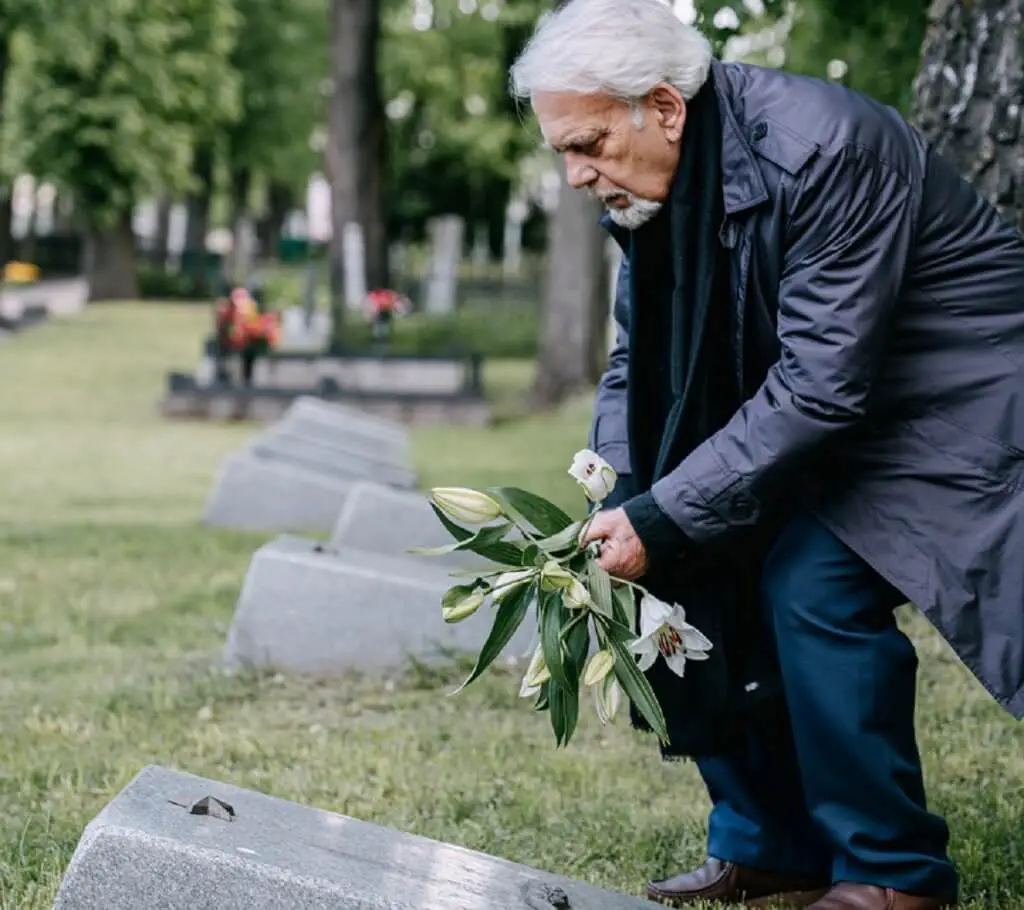 Why Visit A Loved One's Grave?
Have you ever visited a gravesite or mausoleum? There are many reasons to stop by the grave of a loved one or close friend.
Solitude: Spending some time in reflection on the cemetery grounds of a friend or family member is a great place for enjoying the solitude and being alone with your thoughts.

Prayer: Mourners may wish to visit graves to pray for their dearly departed.

Connection: Even though your loved one has passed away and is not really "there," many people feel more connected to their loved ones at the cemetery.

Tradition: More people visit their loved one's final resting place on Memorial Day weekend than any other day of the year. While it originated to pay respects to fallen soldiers, the day has grown to encompass any departed people.

Decorating: Another reason to visit the cemetery is to decorate the grave, whether you are leaving flowers, grave blankets, garden flags, or something else.

Cleaning: Although cemeteries do a general cleanup of the grounds, you may find you want to do a bit more work to clean up your loved one's resting place. That can include wiping down the headstone, picking weeds, or removing old flowers.

Special Days: Visiting your mom or dad on Mother's Day or Father's Day can be very difficult, especially the first time after they have passed. Special days provide another opportunity for visiting graves.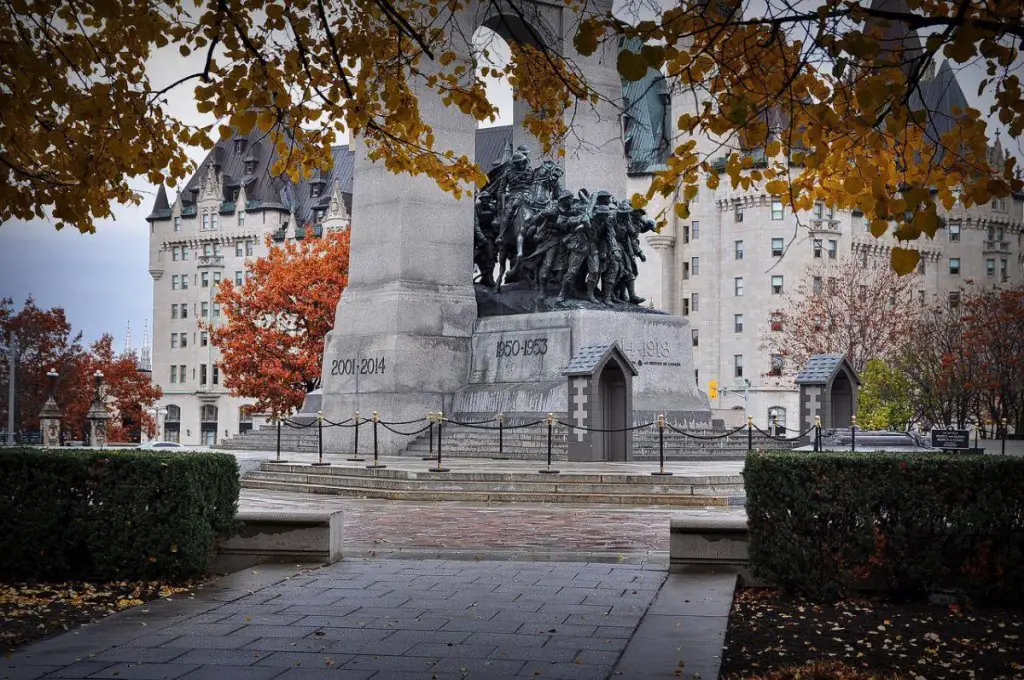 Are There Other Graves Worth Visiting?
Visiting a gravesite for someone you did not personally know can be a very interesting experience. Many graves are often visited based on their historical value. The Tomb of the Unknown Soldier at Arlington National Cemetery is perhaps the most visited gravesite in the United States. While you are at Arlington, consider stopping to see the grave of John F. Kennedy, which is also a revered historic site.
People also seem to gravitate toward graves of famous people who were singers or entertainers.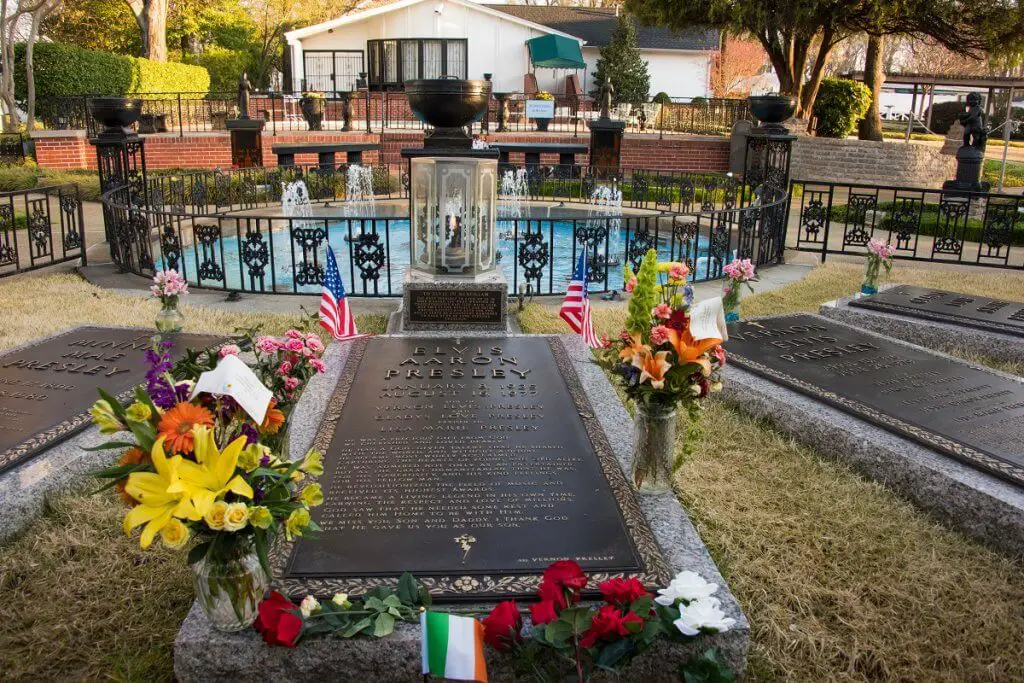 Other famous graves and their locations are:
George Washington, Mount Vernon, Virginia
Abraham Lincoln, Springfield, Illinois
Susan B. Anthony, Rochester, New York
Elvis Presley, Memphis, Tennessee
Martin Luther King, Atlanta, Georgia
Marilyn Monroe, Los Angeles, California
Johnny Cash, Hendersonville, Tennessee
Babe Ruth, Hawthorne, New York
John Belushi, Chilmark, Massachusetts
When Should You Visit The Grave
Unsure when to visit a grave? First, check the cemetery hours. Some cemeteries are considered open from dawn to dusk. There are other cemeteries with much more limited hours, and they are gated and locked outside of those hours.
Be respectful of the posted hours of a cemetery and only visit within those parameters. If you are having difficulty finding the grave marker you are looking for, there are usually caretakers with maps to help you find your way.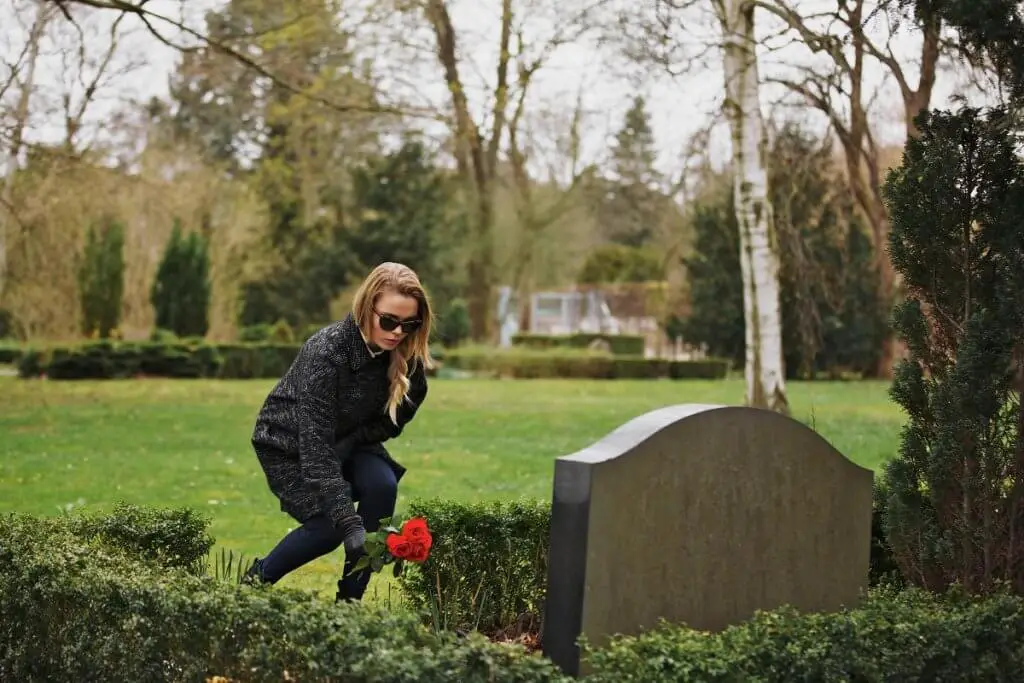 Should You Bring Something To Decorate The Grave?
Cemeteries often have fairly specific regulations on what you can use for decorating the gravesite of your loved one. Check those out before you make your decision on what mementos you want to leave. Popular things to leave are:
Flowers: Flowers are a very popular item to leave at a loved one's grave. Some cemeteries allow you to plant flowers near the headstone as long as you tend them yourself. You can even leave flowers at some mausoleums if you purchase a vase to accompany the site. Visitors can choose live or artificial flowers.

Flags: A pretty garden flag is a lovely accompaniment to a granite headstone. These flags come in many different colors, patterns, and themes.

Grave Blankets: A grave blanket is a blanket of sorts made of evergreen branches. These are put on gravesites in the fall, usually before the first snowfall. They can bring a touch of green to the barren fall landscape.

Coins: This practice has a historic basis both in mythology and the military. In ancient times, the thought was that your loved one would need the coins to bribe their way through the afterlife.

In the military, the coin you leave explains your relationship with the deceased. A penny means you did not know them but honor their service. Nickels signify that you went to boot camp with the deceased. A dime says that you served with the deceased in the military, and a quarter indicates you were with the deceased when they died.

Stones: In Jewish tradition, stones are often left on gravestones. The origin of this tradition is unclear, and there are many theories. One is that the stone keeps the soul in the world. Another is that stones are a lasting reminder that someone has visited, unlike flowers that will wilt and die.

Momentos: People commonly leave momentos at a gravesite that has sentimental value or meaning. I have a young nephew who passed away, and when I visit his gravesite, it is often decorated with small trains or tractor toys. Sometimes I have found a can of beer at a man's grave, assumedly left behind by a friend or son. Usually, the item has sentimental value to the person who left it that others might not understand.
What Etiquette Should You Observe?
When visiting the cemetery, there are rules of etiquette. Interestingly enough, sometimes people are very judgmental about how others act in a cemetery. As an avid runner, I will often stop to visit my nephew's grave when I pass the cemetery on my way home. When I jog to his grave, I turn off my music and slowly make my way to his marker.
One day when leaving the cemetery, I saw two women tending a grave. I heard one tell the other that she "finds it disrespectful when people run or bike in a cemetery." I did not engage with her (even though I could clearly hear her comment) because I recognized I did not know her situation. Perhaps she was newly grieving and would not normally presume to know my intention.
What I wanted to say was, "You don't know what grief looks like on me." I wasn't just running in a cemetery. I was visiting the grave of someone I love and miss. Yes, my transportation was my feet. Yes, I was dressed in shorts and a tank top. Yes, I was sweating. But I was grieving just the same. The point is, don't presume to understand someone else thoughts or feelings as they work through their own grief.
Here are a few rules you should observe:
Drive slowly.
Respect visiting hours.
Don't blast music or talk loudly.
Stay off graves, and walk on roads and paths.
Do not sit or lean on headstones.
Keep children quiet and respectful.
Try not to interrupt other visitors.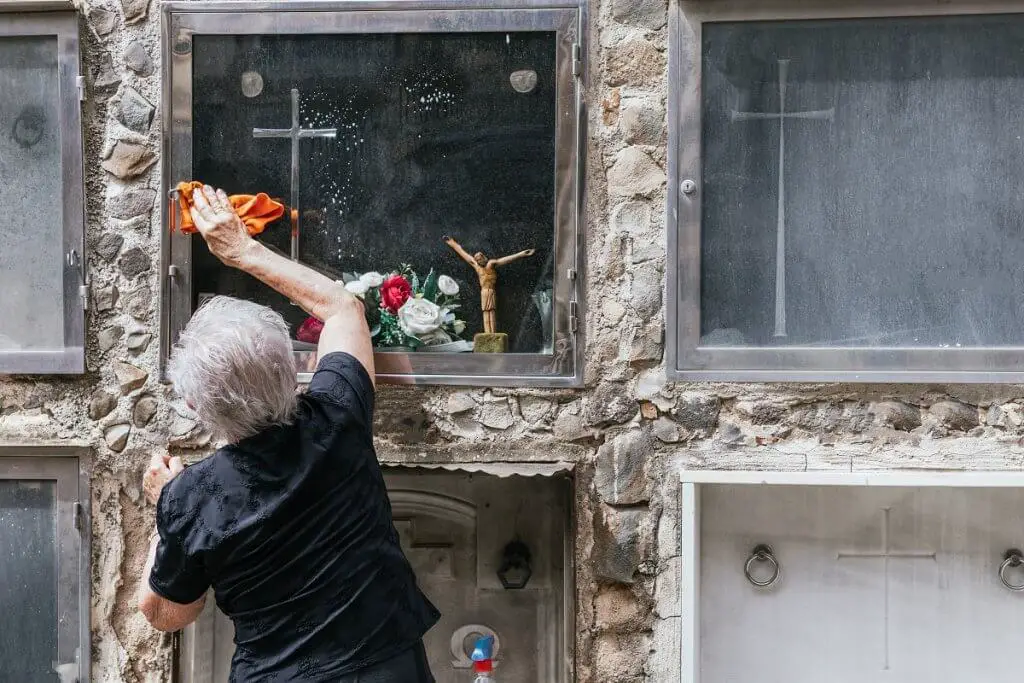 Is There A Dress Code?
Unless it is a funeral or graveside service going on, there is no dress code in the cemetery. Dress for the weather and wear comfortable shoes in case you need to walk a bit.
If you are going to clean up your loved one's grave, wear clothes you won't mind getting dirty. It is okay to wear jeans and a sweatshirt to the cemetery. Be mindful if there is a service going on near you, though.