Sitting shiva is a traditional Jewish activity during which participants gather at the family home and sit on low chairs  to mourn the passing of the individual. Family and friends then come to show their respect to the deceased and the mourners and often bring gifts of food.
Sitting Shiva refers to the seven-day period of mourning after the death of a parent, spouse, sibling, or child where Jews join together with other mourners for spiritual and emotional healing. "Shiva" is the Hebrew word for seven.
It takes place in the home of the deceased where their spirit dwelled and their memories were made. There are many rituals and prayers associated with Shiva, which is the start of a 30-day mourning period.
Today, some families choose to sit shiva for a shorter period of time as customs evolve. Many Reform and other Jews, for example, sit Shiva for three days or even as little as one day.
It is concerned to be a period of deep mourning.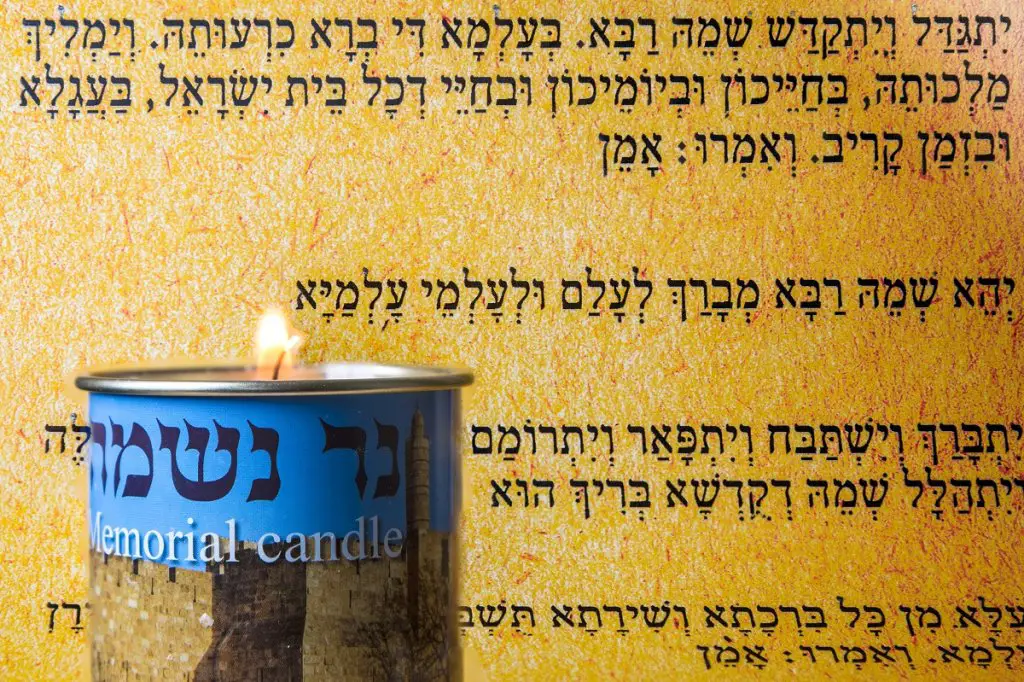 What Is Sitting Shiva?
Those who sit shiva (also sometimes spelled "shivah") are first-degree relatives; the parents, siblings, child, or spouse of the deceased participate in shiva.
During this seven-day period of deep mourning after losing a loved one, the family meets at the shiva house, which is ideally the home of the deceased, and sits on low stools, boxes, or bench-like couches throughout Shiva.
The family burns a memorial or shiva candle during the period of shiva.
On the seventh day of shiva, you say some traditional prayers before the mourning period comes to a conclusion.
Sitting shiva last less than the seven-day period in certain cases. The exceptions to shiva are the Jewish holidays of Shabbat (the Sabbath) and Jewish holidays (Yom Tov.)
If Shabbat happens while you are sitting shiva, you suspend public mourning for the day and then after sunset, shiva resumes if you have not yet completed the seven days. Individuals can put on their shoes and leave to participate in prayer services. They can interrupt shiva for 1.15 hours to e.6 hours to cook, dress, and perform other tasks relating to the Sabbath.
Yom Tov does not just pause shiva, it abruptly stops your mourning period.
What Is The Purpose?
The purpose of sitting shiva is to allow mourners time to ease their way back into life without having to worry about the usual obligations of work and school. The shiva home acts like a bit of a cocoon where the immediate family is together in their grief and friends and relatives come and go to help them through their grief as they work through how they can live without their loved one.
Customarily, friends and family of the deceased as well as friends of the deceased's relatives pay a shiva call to the designated place. They should not visit before the burial as the family busily prepares for the funeral.
How Do Family Members Conduct Themselves During Shiva?
During shiva, the family will sit on low stools, benches or couches, wear somber clothing and receive guests. Shoes are removed.
Those sitting shiva are expected to ignore their own physical beauty and overlook basic grooming customs. Mirrors are covered to prevent mourners from looking at their own reflection.
How Does It Help The Mourner?
Shiva is similar to a wake in other faiths, where mourners gather to pay their respects to the dead and offer comfort to the living.
As it provides a period of spiritual and emotional healing, shiva helps the Jewish mourners as friends and other family members share memories of the deceased.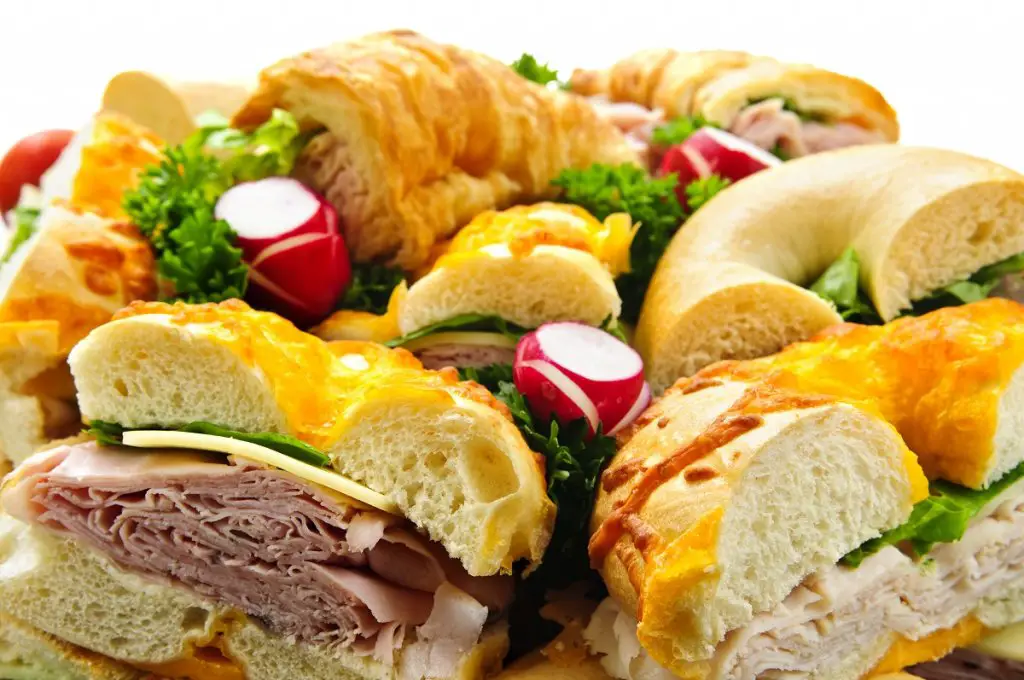 What Is The Etiquette Surrounding Shiva Calls?
As you prepare to visit the house where people are sitting shiva, you should dress appropriately for a more formal event. Although black clothing is not required, your clothing should be modest. Men should wear dress pants (never jeans), and women should wear a skirt or dress that is at least knee-length. For visiting the home of an orthodox Jew, women should wear long skirts and long sleeves.
The door to a shiva house will usually be left unlocked. This is so that guests can enter and exit quietly and without disturbing anyone who is currently there. You can feel free to let yourself in.
Before you enter, you will be expected to wash your hands in a ritual cleansing. There will be a pitcher of water either right outside by the front door or immediately inside of the house for this purpose.
When you enter a shiva house, it may be expected that you remove your shoes. You can follow the lead set by others in the house. Enter this house of mourning quietly.
You should take your cues from those in mourning as you decide how to converse with the grieving. If the family members are all sitting together very quietly, your mood should match theirs. While it is very appropriate to tell fond memories of the deceased, you should avoid trying to push an upbeat conversation on the immediate family members.
Visitors should not bring flowers or other gifts, aside from ready-to-eat food. Making a donation to a Jewish charity in behalf of the deceased or offering acts of service is always appreciated.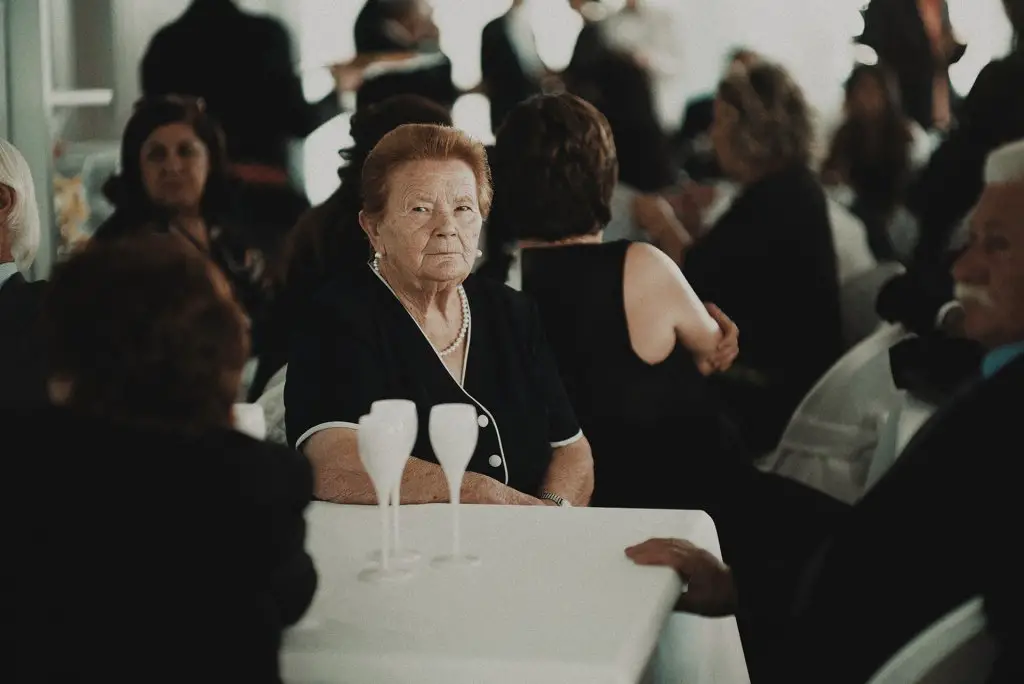 Custom and Traditions
The Shiva period involved many customs, which the most observant Jews still cling to as they mourn.
Mourners do not go to work or school during shiva. They refrain from having sex or engaging in other pleasurable activities.

In the most traditional of Jewish customs surrounding shiva, the immediate family members do not bathe, shave, or do any traditional grooming. This is important to know as the grieving may not look like their normal self during this Jewish mourning period. Bathing for hygiene is permitted.

Mirrors are covered to remind everyone in attendance that everyone should be focused on the dearly departed not on themselves. The act is more about custom than Jewish law.

The family members will usually be seated on low stools, boxes, or bench-like couches provided by the funeral home. The lower position is a sign of mourning which is not an attempt to make the mourner feel uncomfortable. The mourner is "brought low" by the loss and the custom allows them to stay there for a bit before rejoining everyday life.

At one time, furniture in the home was overturned to make it "low."

Because a Jewish funeral service happens very quickly, usually within 24 hours of the person's passing, this period starts almost immediately afterward. The first day of shiva is when the person is buried since shiva technically starts after the burial of the loved one.

Seudat havra'ah is a Hebrew term for the first meal served to the family immediately after returning home from the burial and is also called a meal of condolence or meal of consolation.

The shiva meal includes round foods such as bagels and hard-boiled eggs, to symbolize life and renewal. If you are a guest bringing a food basket to a shiva, consider breads, muffins, or other easy-to-serve foods as the family does not look during shiva.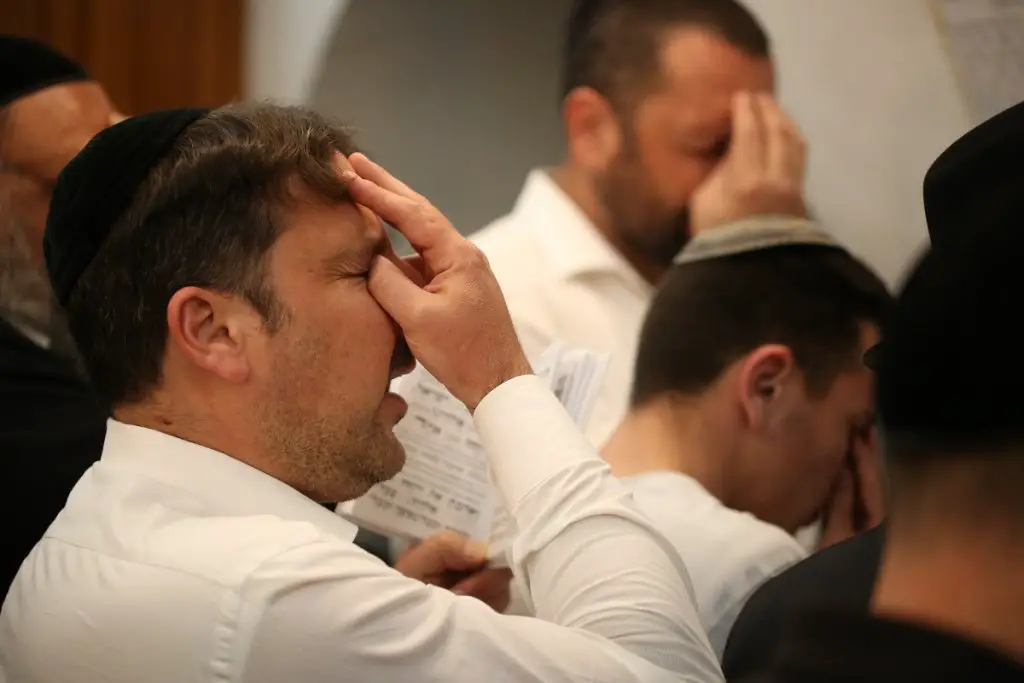 What Special Prayers Are Said While Sitting Shiva?
Mourners are expected not to leave their home during shiva so any services are held in the home. During this time of mourning, there will be multiple prayer services.
There are three prayer services, each relating to the time of day: Shacharit (morning), Mincha (late afternoon). and Maariv (evening).
In order to say some prayers, you must have a Minyan, which consists of 10 men over the age of 13. It is customary for those in the shiva to reach out to the extended family to join for some of these prayers to ensure they have a Minyan.
At the end of each service, a special prayer called the Mourner's Kaddish is recited. Non-Jewish people are often surprised to learn that the Kaddish is not a prayer of death; rather, it proclaims the greatness of God. This is to remind us that even as we deeply mourn, God is good and with you.
The last day of shiva will end after shacharit, or the morning prayers, have been recited.
How Does Shiva Relate To The Required 30-Day Mourning Period?
Shiva, the first seven days of mourning, is just the beginning of the formal mourning period. Shaloshim is the thirtieth day from burial and that is how long relatives are expected to mourn. The exception to this is that you are expected to mourn for 12 months for a parent.
The mourning intensity is reduced for the rest of the mourning period. There are some rules of mourning that end and some that continue for those closest to the deceased.
Non-Jews who are confused by the Hebrew terms used to describe many aspects of Jewish funeral tradition should consult this handy guide to funeral practice.