Hospice care offers care to those in the last phases of an incurable condition that focuses on quality of life. When treating the patient to cure the disease if no long possible, caregivers focus on making the patient comfortable by treating the symptoms and allowing them to live their last days with dignity.
Hospice care is a simple but very important concept. Towards the end of someone's life, when they get diagnosed with a terminal or incurable medical condition, they need care even though they and their doctor have little hope of recovery. Hospice can work with other caregivers to provide individualized care the person needs before they pass on.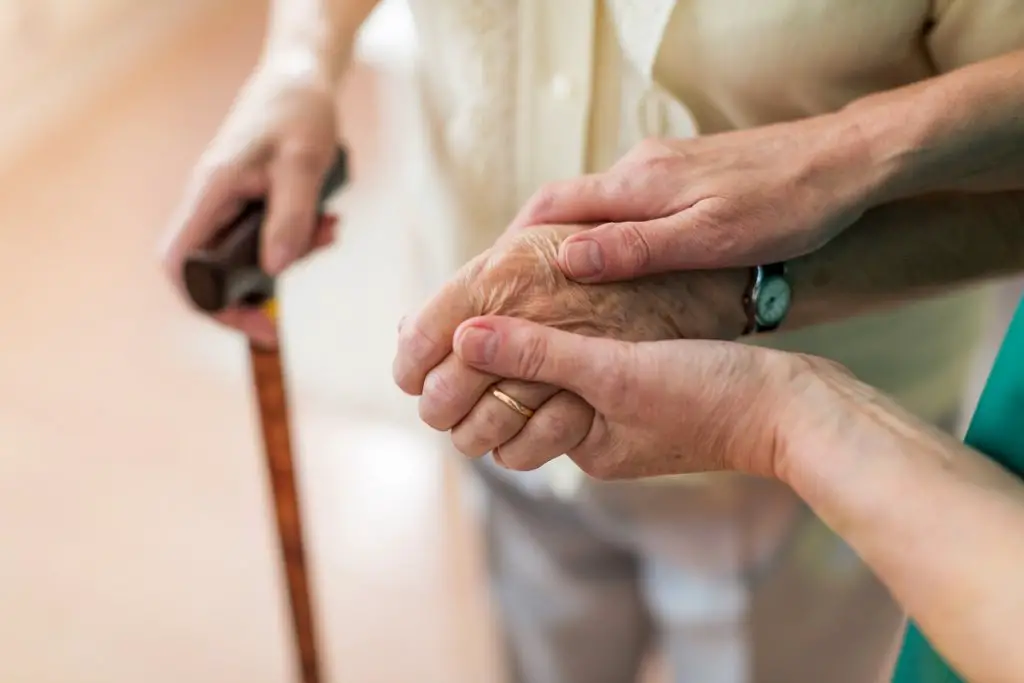 What Is The Goal Of Hospice Care?
Whether a terminally ill person lives alone at home, with family members, or in a nursing home or other facility, they can access the care team that hospice offers. While family, friends, and facility staff are still key care providers, hospice provides home health aides, other medical professionals, medical equipment, and other healthcare resources to help patients.
Hospice care is a humane and proper way to care for the dying. Even if they are caretakers, their loved ones receive needed help to allow the dying individual to live out the rest of their life in the most comfortable way possible while making the burden on them more manageable.
When Should Hospice Care Start?
Hospice care for your loved ones often starts once a terminal diagnosis has been given to someone with six months or less to live.
The services are partially covered by Medicare Part A, Medicaid, or other hospital insurance, so hospice care services are available to most people who need them. Most hospice patients have no out-of-pocket expenses.
For most people, specific hospice services available will depend on their insurance and what they need. Often Medicare may not cover room and board at an inpatient facility, but hospice services can be provided from home.
These compassionate care services can keep your loved one in a comfortable and dignified state as they approach the end of their life. They should ideally begin as soon as possible when an incurable disease diagnosis is given. The care can be extended if the person needs more time.
What Does Hospice Care Provide?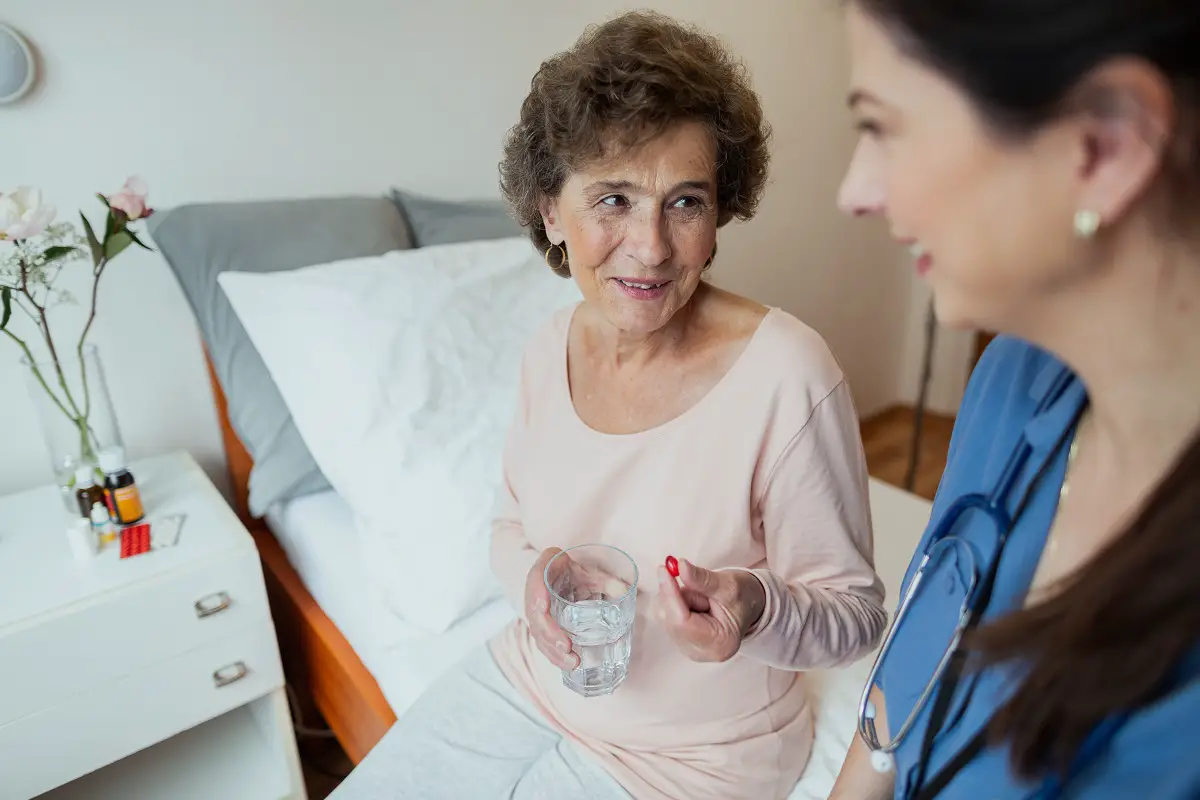 Hospice services primarily provide your loved one with treatment that eases their pain and helps them manage symptoms as they develop. There is no cure for the diseases and conditions that hospice care addresses, so actual cures or treatments are out of the question. Hospice patients can continue to take medications and some treatments while in the program.
Instead, an interdisciplinary team of medical professionals, social workers, home health aides, trained volunteers, counselors, and even chaplains is brought together to help preserve the quality of life for your loved ones so that they can enjoy and live out the remainder of their time. This end-of-life care usually does not begin until there are less than 6 months of expected life left.
Hospice is a care planning service individualized to patient needs. Some hospice providers specialize in caring for those with diseases such as cancer, heart disease, sepsis, respiratory disease, dementia, and HIV/AIDS. Others are equipped for ill patients with specific religious or cultural traditions or need respect for their status as LGBTQ patients, religious minorities, veterans, etc.
A medical professional or even a family member or other loved one can make a referral to hospice. The provider will assess a prospective hospice patient to determine the care plan that fits their needs, current care resources, living situation, and insurance. The patient's doctor will complete a Certification of Terminal Illness form for Medicare or Medicaid to approve payment.
Many hospice programs are members of the National Hospice and Palliative Care Organization (NHPCO), the leader in providing palliative care and hospice services to all who need it. The government certifies, licenses, and reviews hospice facilities.
How Does Hospice Care Vary From Palliative Care?
Palliative care is focused on easing pain and helping patients adjust to living with illness. People suffering from cancer, AIDs, or kidney disease may either hope to recover or can live a long time with their condition if it is properly treated and the pain is manageable.
While hospice care has a similar goal of making the patient more comfortable like palliative care does, those in hospice are terminal and unlikely to recover. They enter a hospice facility or have in-home care at the end of their lives. This hospice care team might provide services that range from pain management of physical and emotional pain to spiritual support that they and family members may need. They do not expect curative services,
While palliative care is provided as a part of hospice services, the goals differ as death is not imminent for those who need help coping with a condition or serious illness that is not life-threatening. Hospice is an end-of-life service.
What Are The 3 Stages Of Hospice Care?
As a person moves closer to death, there are 3 stages they move through: the early, middle, and final. Each is marked by changes in responsiveness and functioning.
In the early stages of care, the patient begins to eat and drink less and less food and water. This is a normal part of the dying process, as the body is beginning to shut down and conserve more and more energy to try and hang on as long as it can. However, it can be upsetting for family members.
This patient then enters the middle stage when the body continues to shut down, often leading to the patient becoming less and less responsive. Their physical appearance may change, and they may begin to lose circulation in their extremities. Offering blankets to the patient can help comfort them.
In the final stage, the patient may become more restless as their breathing and other vital functions change and begin to shut down. At this point, they often become unresponsive to questions or speaking, but it is still a good idea to visit and communicate with the patient.
The timetable for these stages is not the same for everyone. Having hospice on hand can keep the dying person comfortable and reassure the family.
What Are The Four Levels Of Hospice Care?
There are four different levels of hospice care that are provided for individuals.
Routine Home Care. The first kind of care is when basic hospice services are provided at home. The goal is to help people feel comfortable and enjoy the highest quality of life possible, considering their situation.
Continuous Home Care. The next form of care is continuous hospice care, or as it is sometimes, called crisis care. When someone's symptoms are severe, they may need constant care and service from round-the-clock nurses or other medical professionals to ease the burden on the family members.
General Inpatient Care. The next kind of care is inpatient care, which is recommended when someone is experiencing symptoms that home health cannot treat or manage, and an individual is required to stay in a hospital setting for the best quality of life.
Respite Care. Family members can burn out from the pressures of caregiving. Respite care offers a temporary break for family members and other caregivers as their loved one is temporarily taken out of the home and put in an inpatient hospice center. This time out and change of scenery for both family members and the ill individual can be helpful for both parties to experience at times.

How Does Hospice Care Aid With Funeral Pre-Planning?
Hospice care has a major impact on funeral pre-planning. When your family member or loved one is in hospice care, their passing is inevitable. Hospice workers can help the dying patient and their families develop an end-of-life plan with advanced directives and make choices about funeral homes, services, and other services. This pe-planning can give closure to the dying patient and help the family when the time comes.